Pineapple chunk
End of summer auto
Day 1
Starting week 11 today and I'm taking her down in 2 days. She is going into 48 hours of darkness now to boost THC levels
2 years ago
keithlovesrach Looking great! Should be super strong. Did you check the trichomes for their readiness? That thing might have some more time to bulk up with bigger more dense nugs. I harvested some of mine a little too early and I let a few go 2 weeks longer and they blew up. Whatever's clever though. Happy growing and I hope you enjoy.
superstarmma1 Thanks I did check the trichomes today they are mostly milky with some still clear no amber yet and yes I am taking this one down a little early. I enjoy the head high of the THC when you harvest early. I've got another plant I will let go longer. Thanks for the advice 👍
View 3 additional comments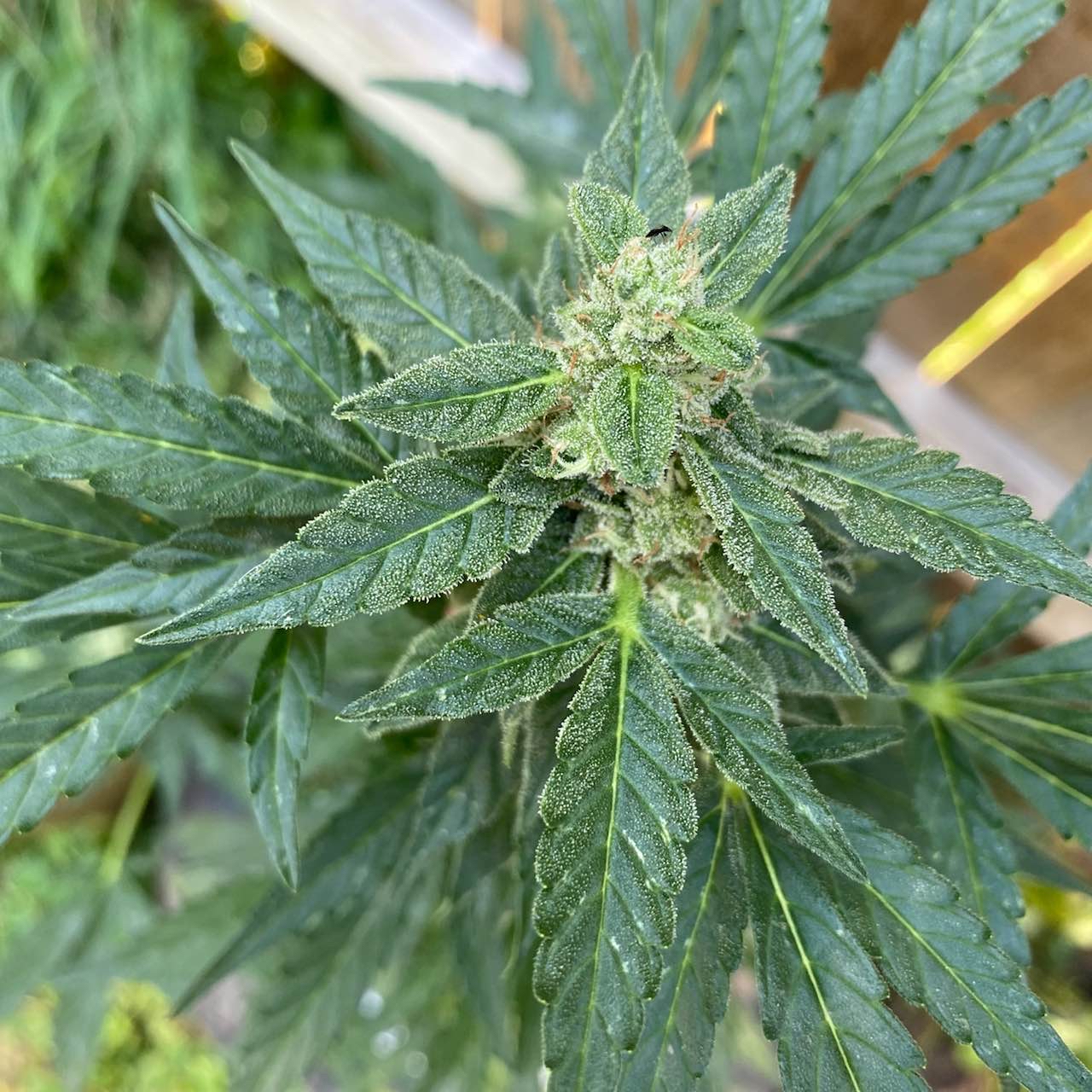 Starting week 10 and the budz are looking great. I'm hoping they start getting fatter over the next 2 to 3 weeks before harvesting. I might move them inside in the next few days to give them more light under my grow lights since the days are getting shorter and they are pretty much always in the shade now due to large trees.
2 years ago
Week 9 and she is getting fatter budz and covered in THC !!!
2 years ago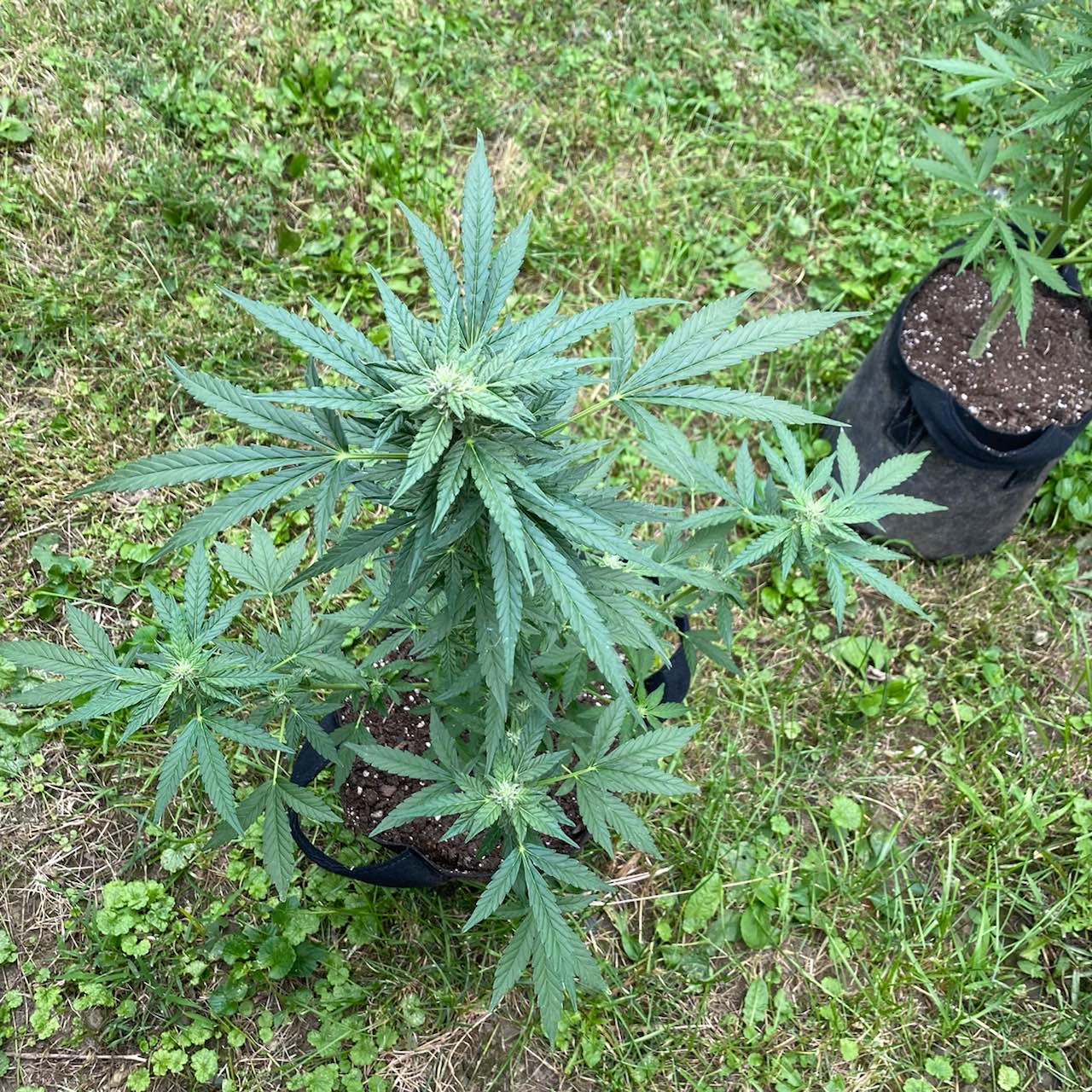 Starting week 8 tomorrow. She has more THC crystals than the larger plant. Only 3 to 4 more weeks to go
2 years ago
Starting week 7 last night I did the last defoliation and cut off all large fan leafs. Switching to flowering nutrients on the next watering. Since plant growth has slowed around 2 feet tall and nice buds popping up everywhere.
2 years ago
Starting week 6
2 years ago
Starting week 5 Pineapple was the 1st to sprout but has always been a couple weeks behind Alien Bubba. However they both started showing white hairs today future bud sites both plants on the same day 😚
2 years ago
Starting week 4 Growing strong should see bud starts by next week
2 years ago
Starting week 3 they are doing well. Pineapple chunk seems to be growing slower than Alien Bubba. All things are the same other than the strand and pineapple chunks seeds are a year or two older seeds.
2 years ago
Start week 2 She is the slowest grower out of the 2 butt still coming along nicely 👌🏻
2 years ago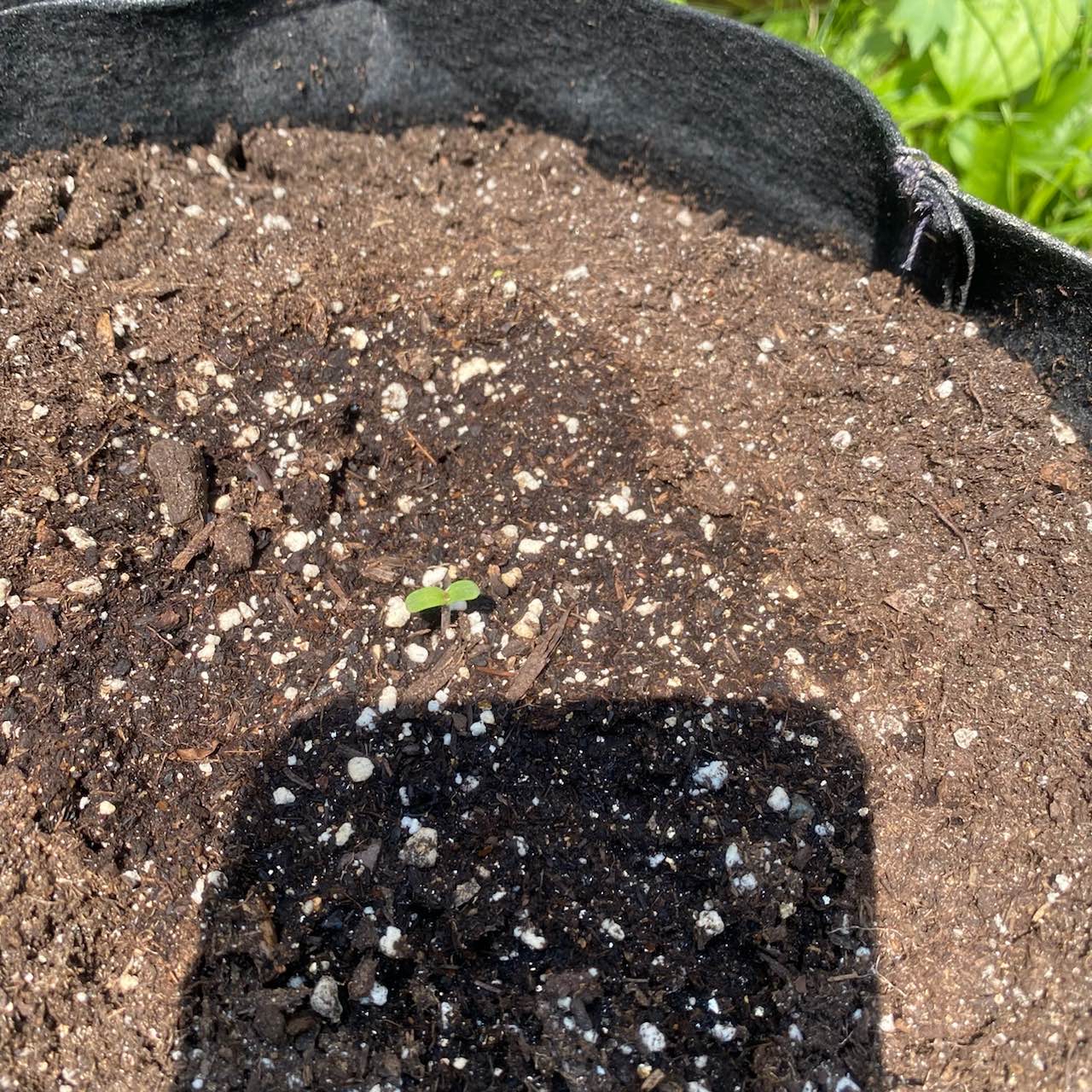 Just popped up this morning starts week 1
2 years ago