GSC, GLTO, Zktz
2022 indoor grow
24 lights
Zkittlez cut down 3/18 and dry a few days ago… currently curing
6 months ago
Gelato and GSC harvested 3/21 and Zkittlez placed into a jar to cure
6 months ago
Still not ready… barely any copper trichomes
6 months ago
Peng Ignore the sugar leaves, they tend to amber before the buds
humanistic427 I tried to get better pics of the buds. Do you think my buds are cloudy or do they still seem clear
Peng Hard to say anything definite
Trichomes… are they cloudy or clear? I'm pretty blind and I'm having a hard time narrowing it down
7 months ago
Peng Those trichomes look like they are on sugar leaves, they usually amber quicker than the buds, you need to look at the trichomes on the buds to be certain of anything
humanistic427 Thank you!! I didn't think it mattered. I appreciate the info.
Zkittlez was leaning so I had to try and brace her.
7 months ago
Still cooking and waiting for more pistils to turn amber
7 months ago
GSC is developing more than Zktz
7 months ago
Should I flush now?
7 months ago
Caliban Agree. Why flush? Keep going. If there is no nutrient burn don't flush IMO unless you are using non organics but even so wait to flush to the last week. I never flush anymore as I find it a waste.
18/6 slow and steady for now
7 months ago
piperboy007 Incase you didnt know, you dont need a 12/12 ligjt schedule for Auto's to flower. In my personal experience ive had Autos Hermie on my from being in a 12/12 schedule. If its intentional then best of luck with that!
piperboy007 You can do up too 24 hrs light but ive gotten and heard best results are 18 on 6 off give as much light as possible but with a few hours of dark to help trichome production 👍🏻
View 4 additional comments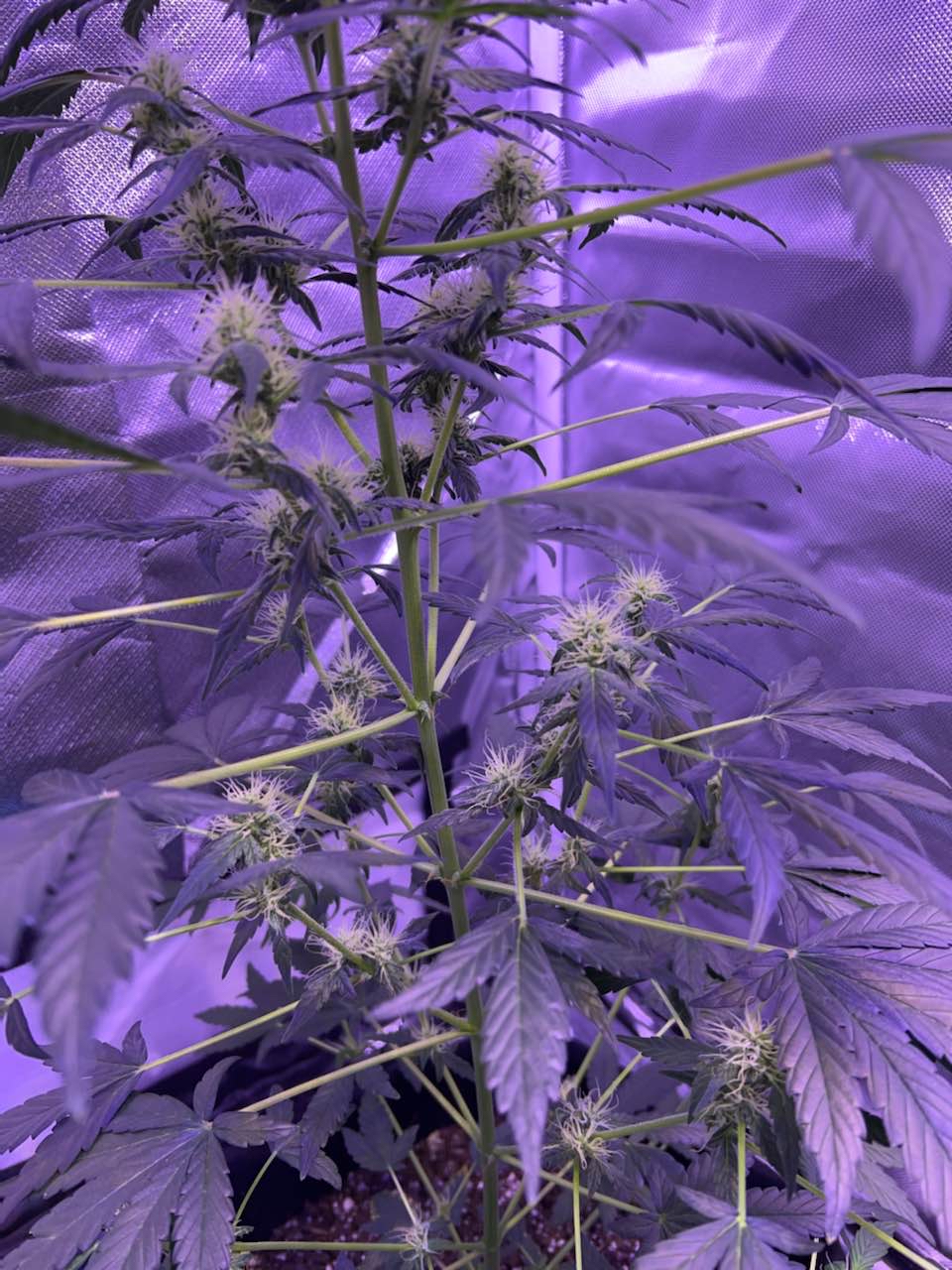 Red light 20/4 flower stage
7 months ago
20/4 lights, light nutes cal mag for flower
8 months ago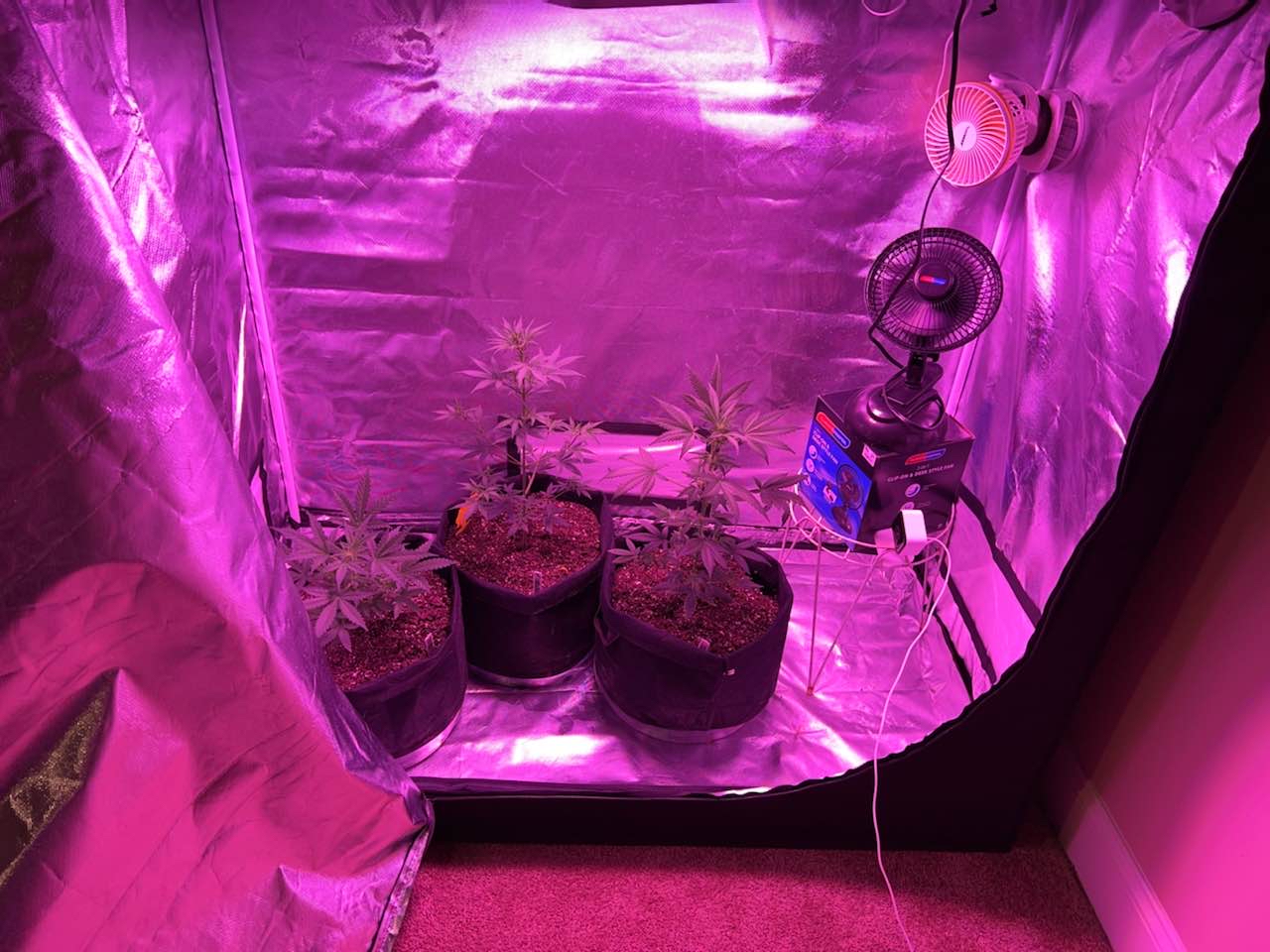 Moved my girls to a bigger tent on 24 hr lights
8 months ago
HammertimeAZ I would be careful with 24 hr lighting. Plants have to respire which is like them resting. Kind of like a human needing sleep you can go for 2448 hrs. 72 hours without sleep but you start getting really tired and you don't know what you're doing. I don't know if plants can get punch drunk but I know that's what happens to me when I stay up for extended periods of time.
Little bit of cal mag during wk 6 autos
8 months ago
Pistils forming
8 months ago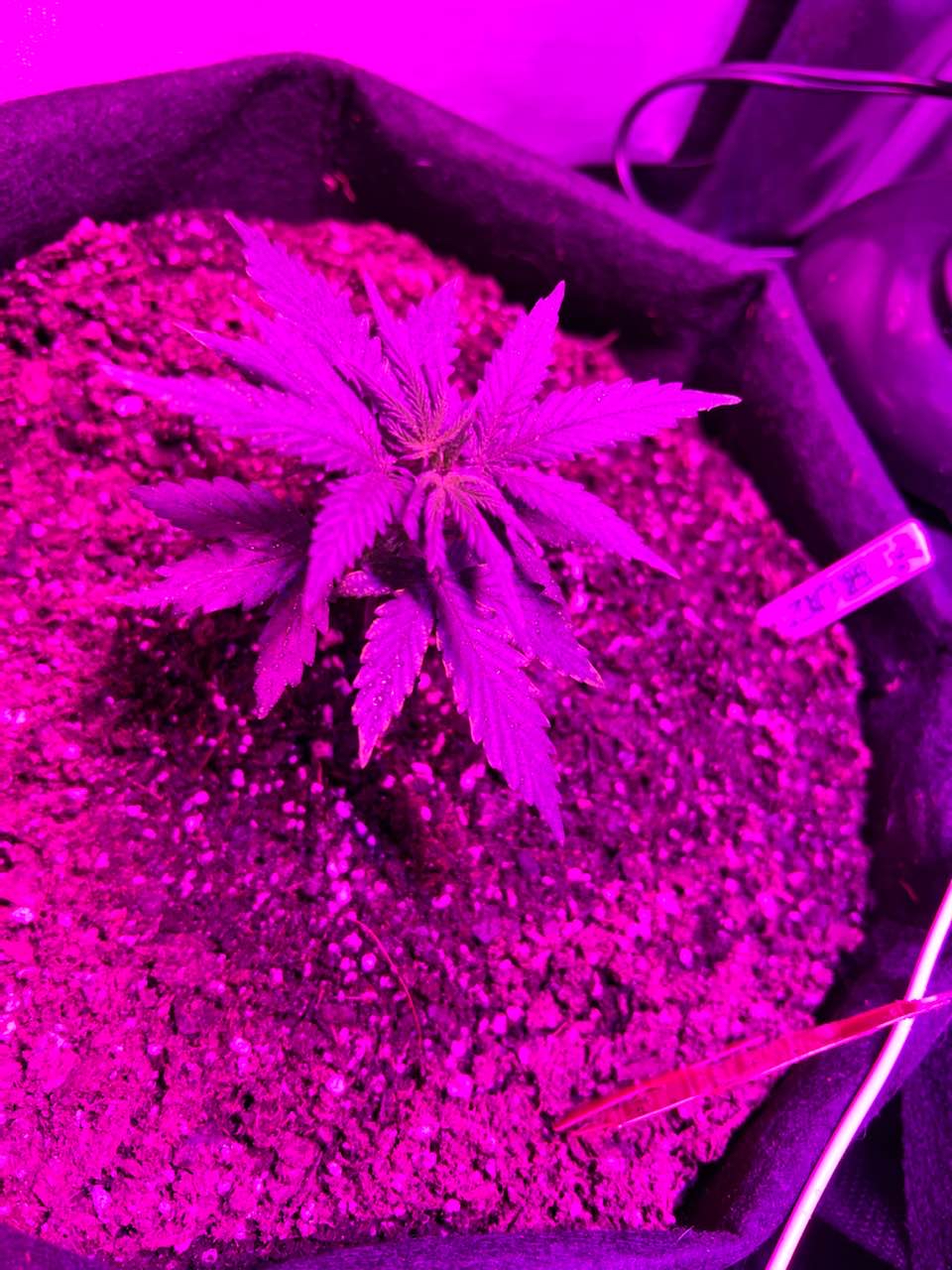 Bigger pots… little bit of cal mag after transplant 2 days ago
9 months ago
Moved lights closer to the floor
9 months ago
vet19vet75 You can move them to larger pots now, if not you will stunt their growth.
24hr lights w/ water spray to soil
9 months ago
Transplanting soon
9 months ago
troybudz You'd probably be better of just back filling those pots abit and transplanting in another 10-14 days
troybudz Your welcome mate, back filling will turn the stem that's buried into more area for roots to form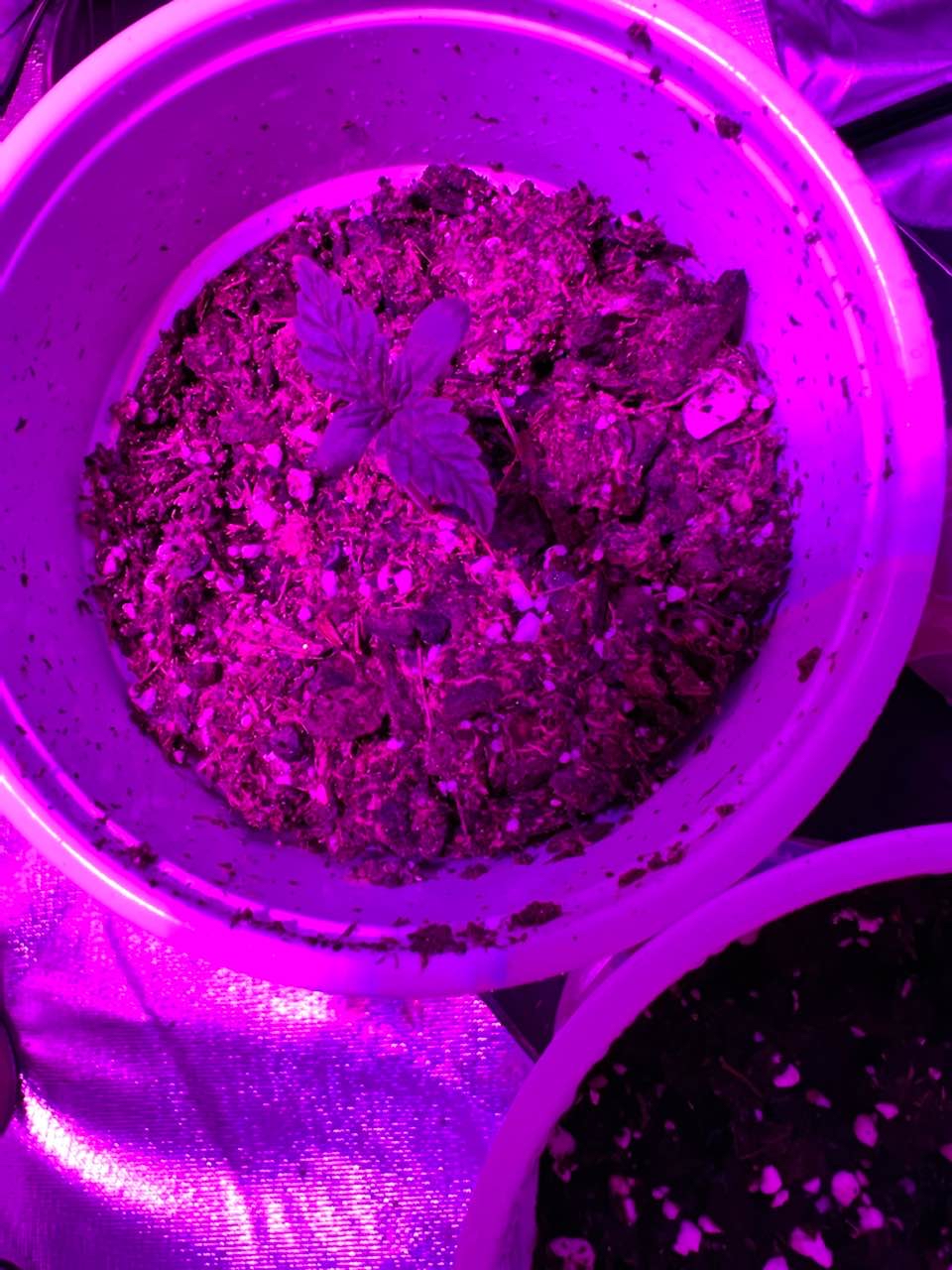 All sprouted by day 5
9 months ago
Germination prep
9 months ago