OG Northern Lights
Fast Buds Auto - Grow Dots Test
Coco, perlite, worm castings. Grow Dots, CalMag, Recharge, Fish Sh!t
Yellowing came back, but I'm just letting it ride to finish. Aside from the yellow and some brownish spots on leaves, she seems healthy
5 days ago
parmasenjohn 111 days. I'd say I have another 1-2 weeks left to go
OP@angiesgarden So in week 6 of flower? I wouldn't worry about the yellowing at this point. It's pretty normal to see in late flowering.
View 7 additional comments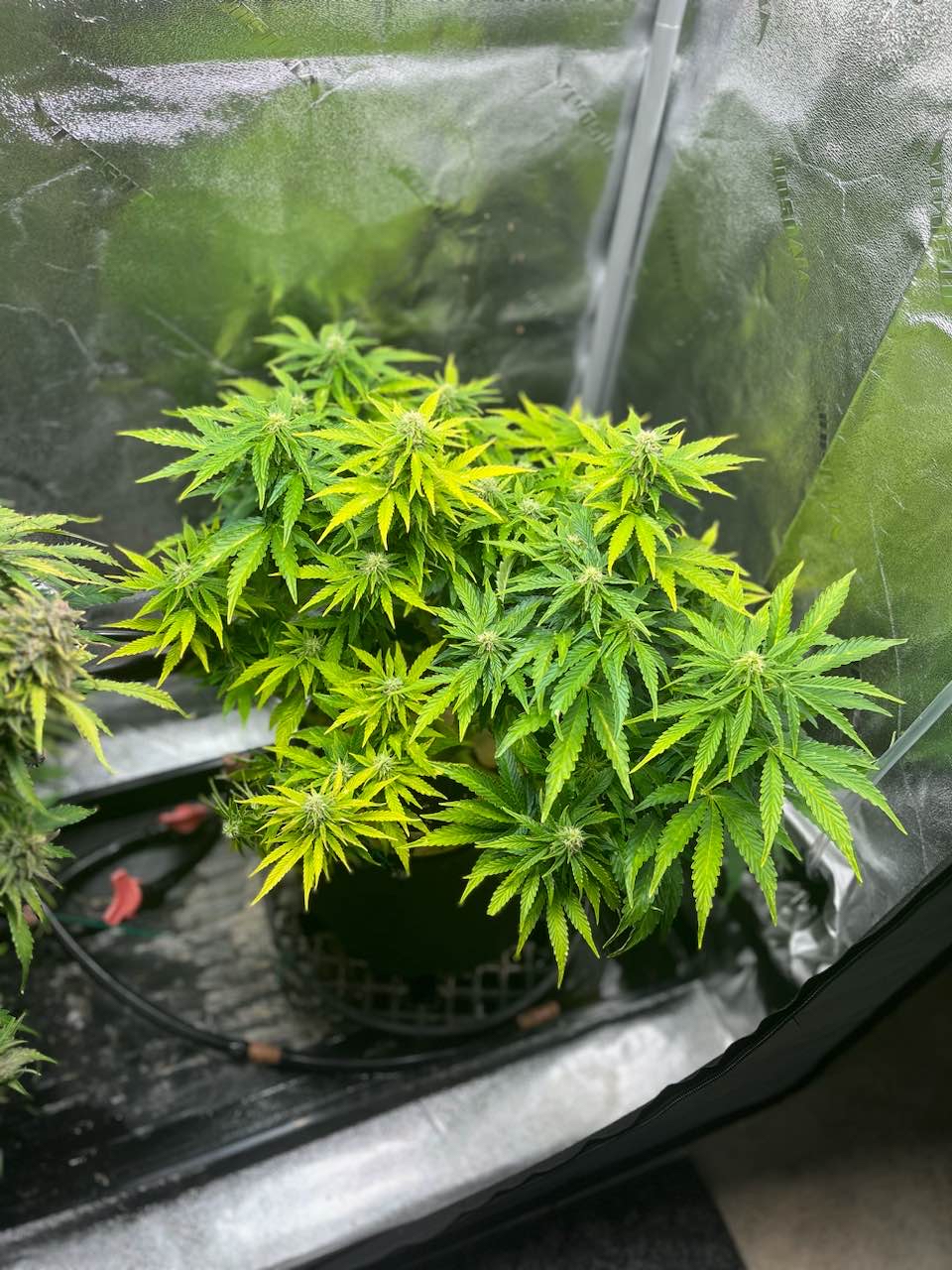 I think the yellow is leveling about a bit. Thanks to the advice from here I used some coffee grounds and work castings. Also a shot of Recharge.
a month ago
LeChron James Love it! Congrats on the save! I use Recharge every other weekend. I alternate Recharge one weekend and Trifecta the next.
Buds are slowly developing
a month ago
Drizz She's a nice wide plant. She looks yellow did you remedy that just wondering?
View 7 additional comments
Yellowing is getting corrected. Did a little defoliation
a month ago
This has some yellowing. Using some liquid nutes in addition to the grown dots
a month ago
Moving along fine
4 months ago