First Grow Ever!
Going For Flavor
Growing in a 3-gallon pot in a 2x2 tent with a spider farmer sf1000 light and an ac infinity 4" duct fan and carbon filter. Using roots organics lush soil with 25% earthworm casting and 4-4-4.
Auto Fruit GMO Pie (GMO Cookies x Cherry Pie)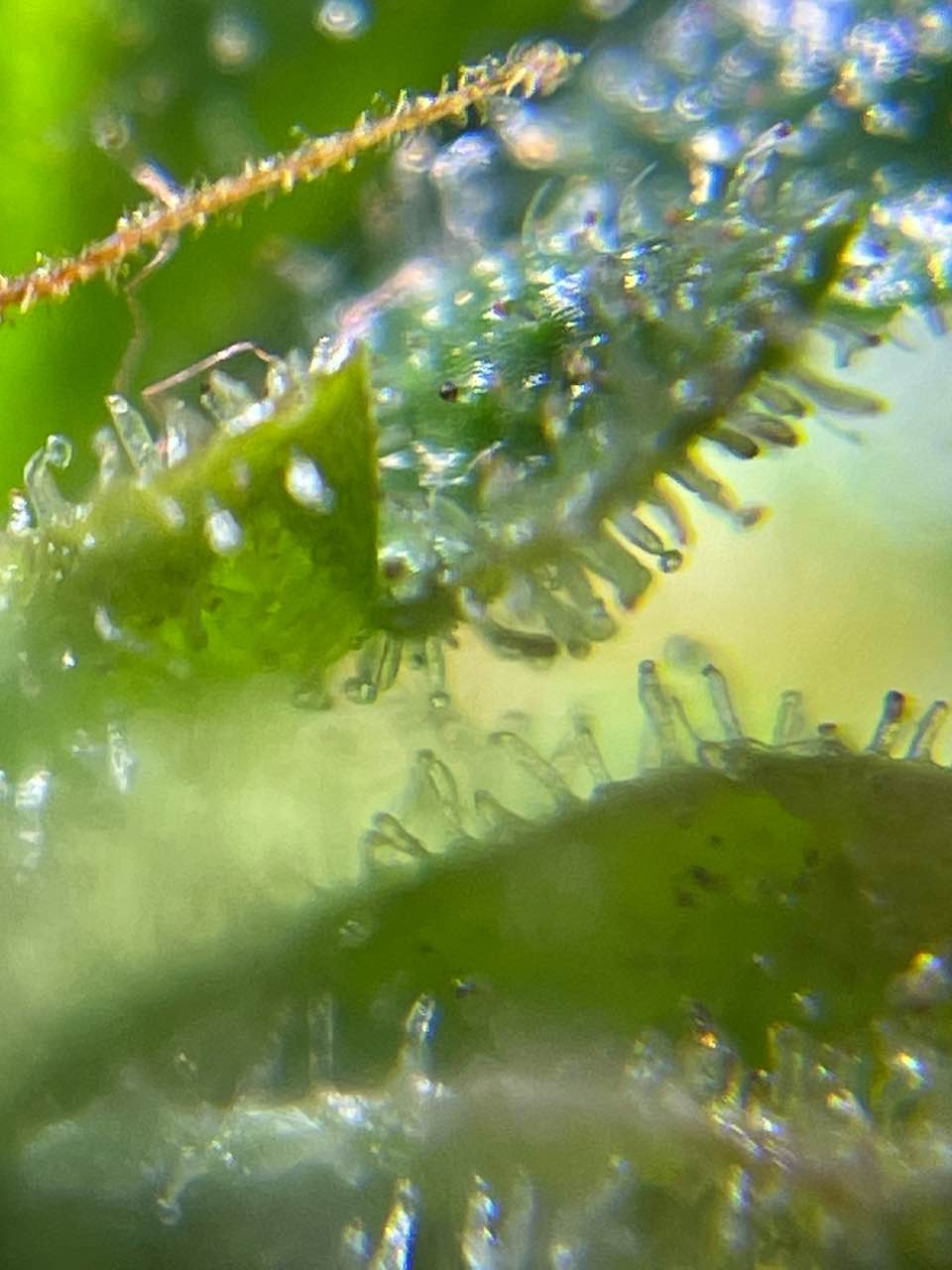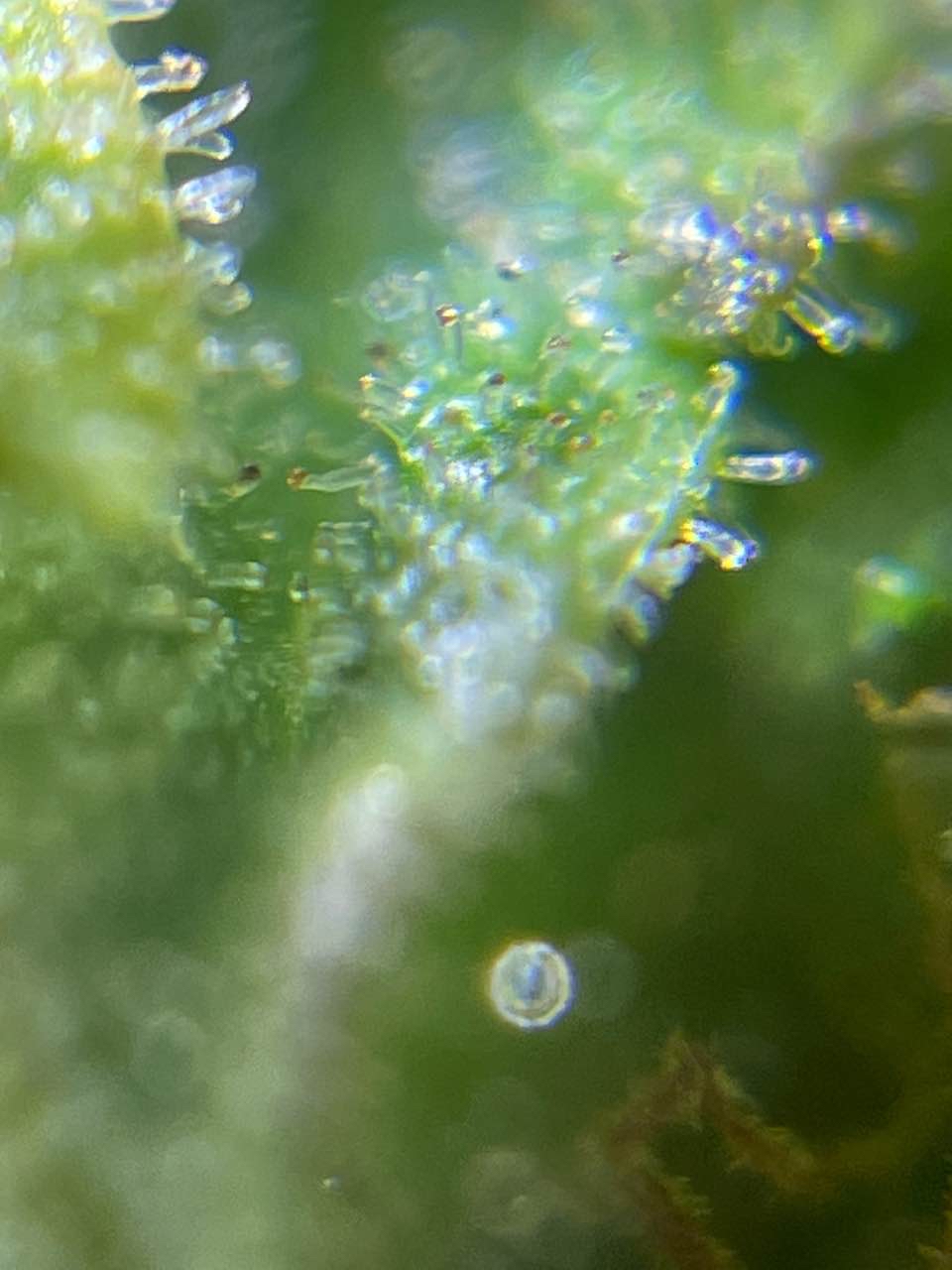 Going to chop in a few days
8 days ago
Thanks to some help from the last post I'm going to wait until the trichomes turn a bit more amber to harvest. She is smelling amazing! Nice fruity gassy stank.
20 days ago
Caliban 10% amber and ignore the sugar leaves. Also sample from multiple buds. 👍👍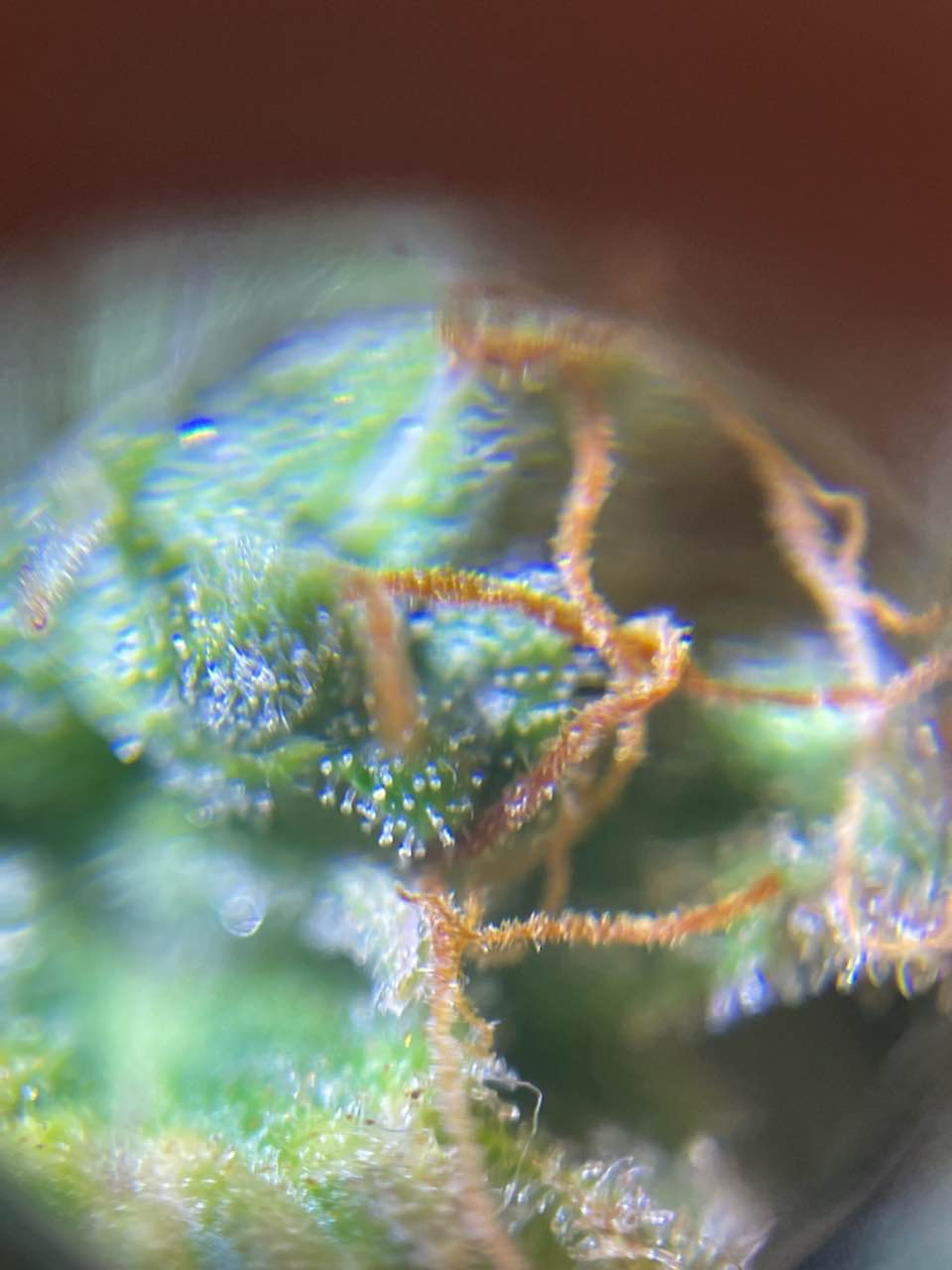 Does she look ready?
24 days ago
leland3471 Those little balls will turn milky white. Once you start seeing them turn Amber, then they are ready.
leland3471 Expect that your leaves will start turning yellow and dying off.
View 8 additional comments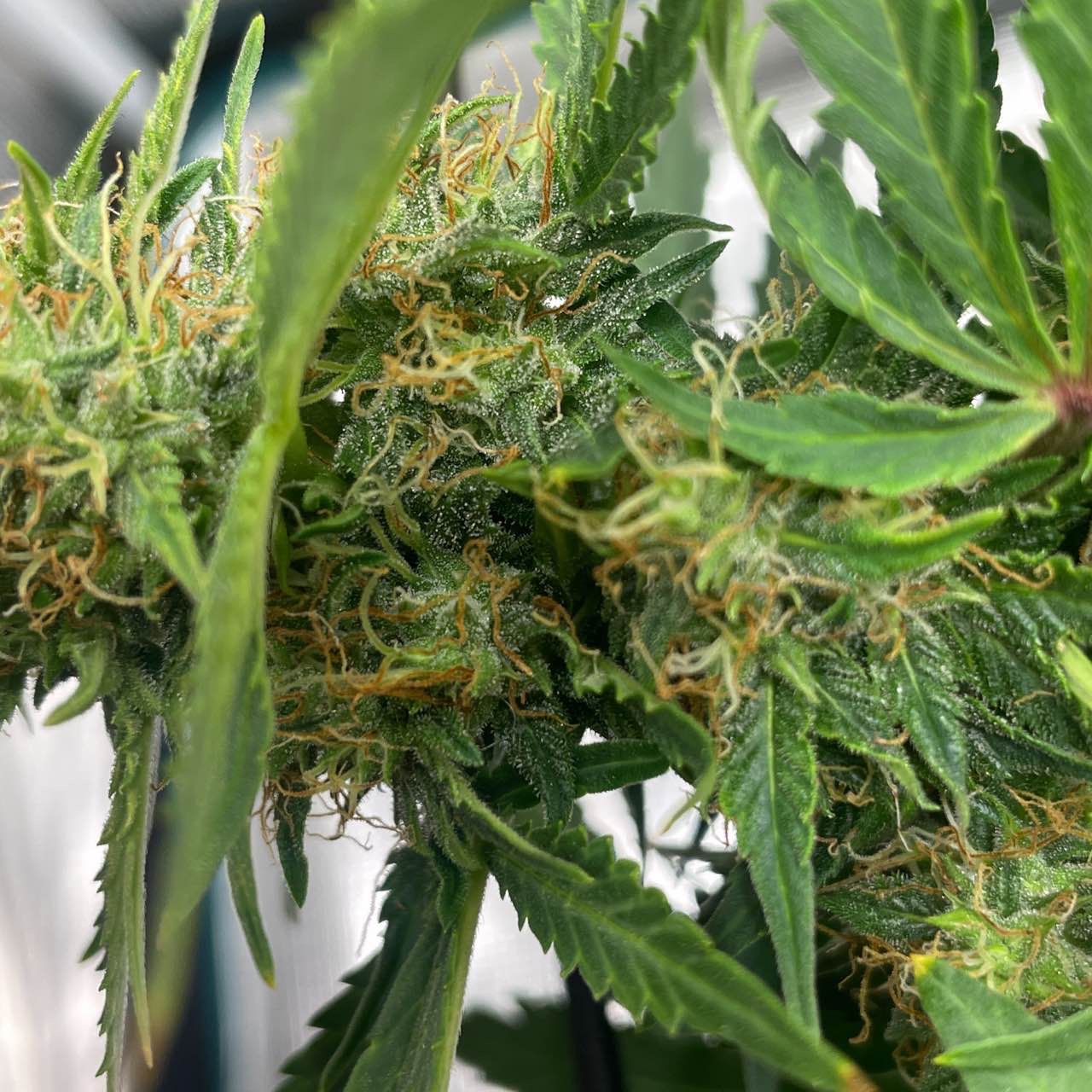 Seeing a lot of burnt tips, not really sure if that's nutrient burn though??
a month ago
drdave1 Have you checked the run off
drdave1 Check the ppm of the runoff when you water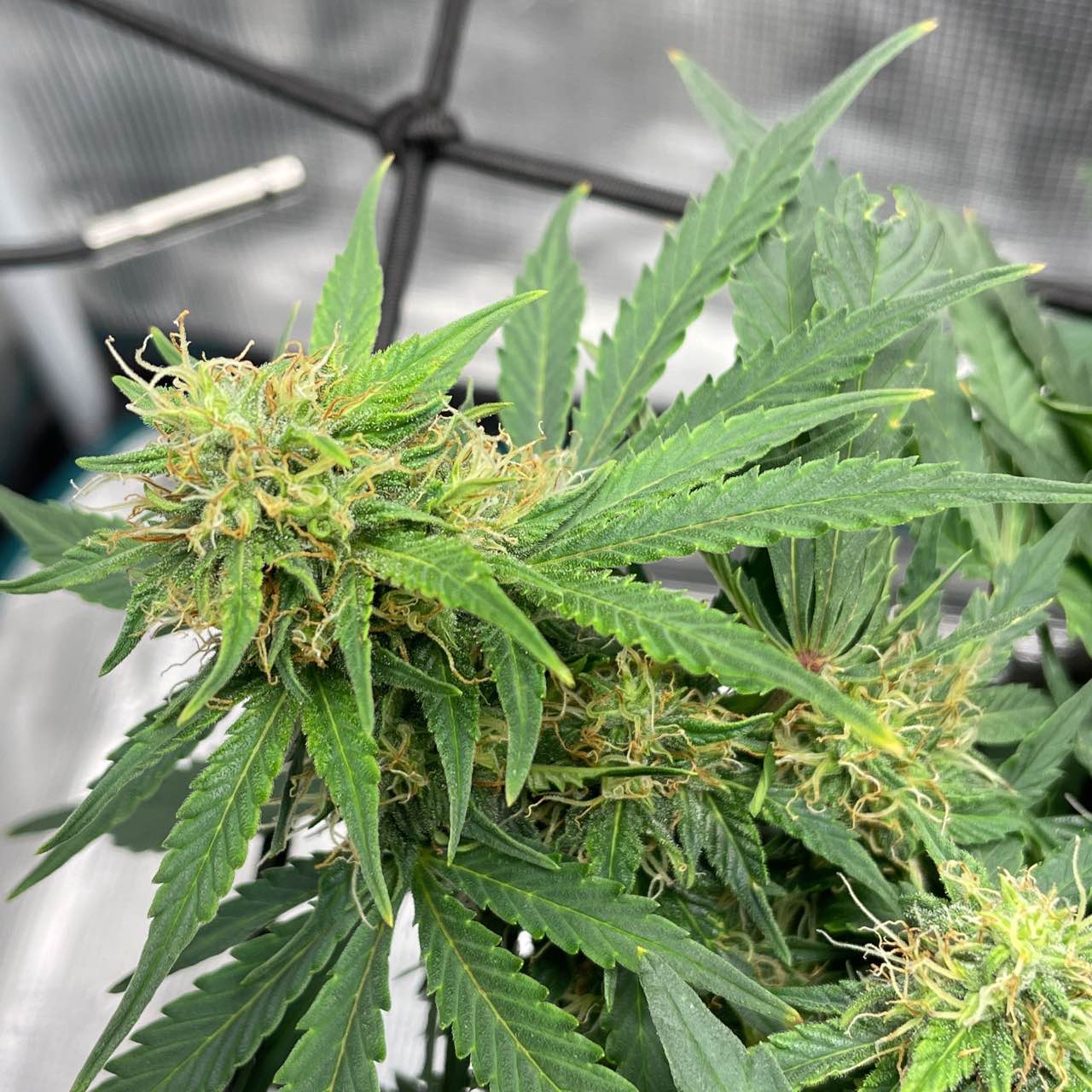 Nice looking buds
a month ago
phillie110 I'm a newbie also those r looking great good job
Organic Newbie Thank you guys, honestly wasn't sure if this is good for how old she is. Got a lot of learning to do from grow to grow. Been having a lot of fun with it tho and you gotta love this community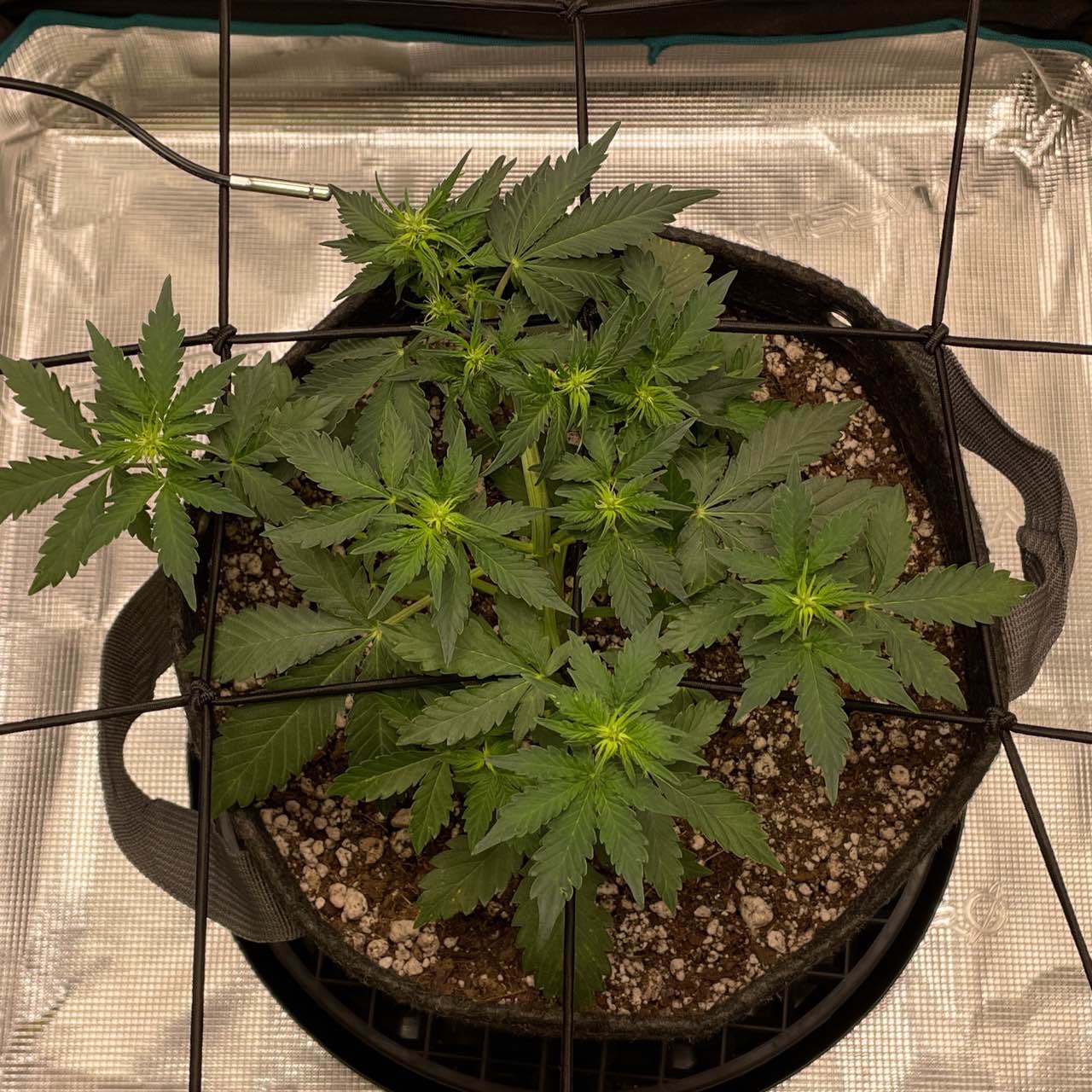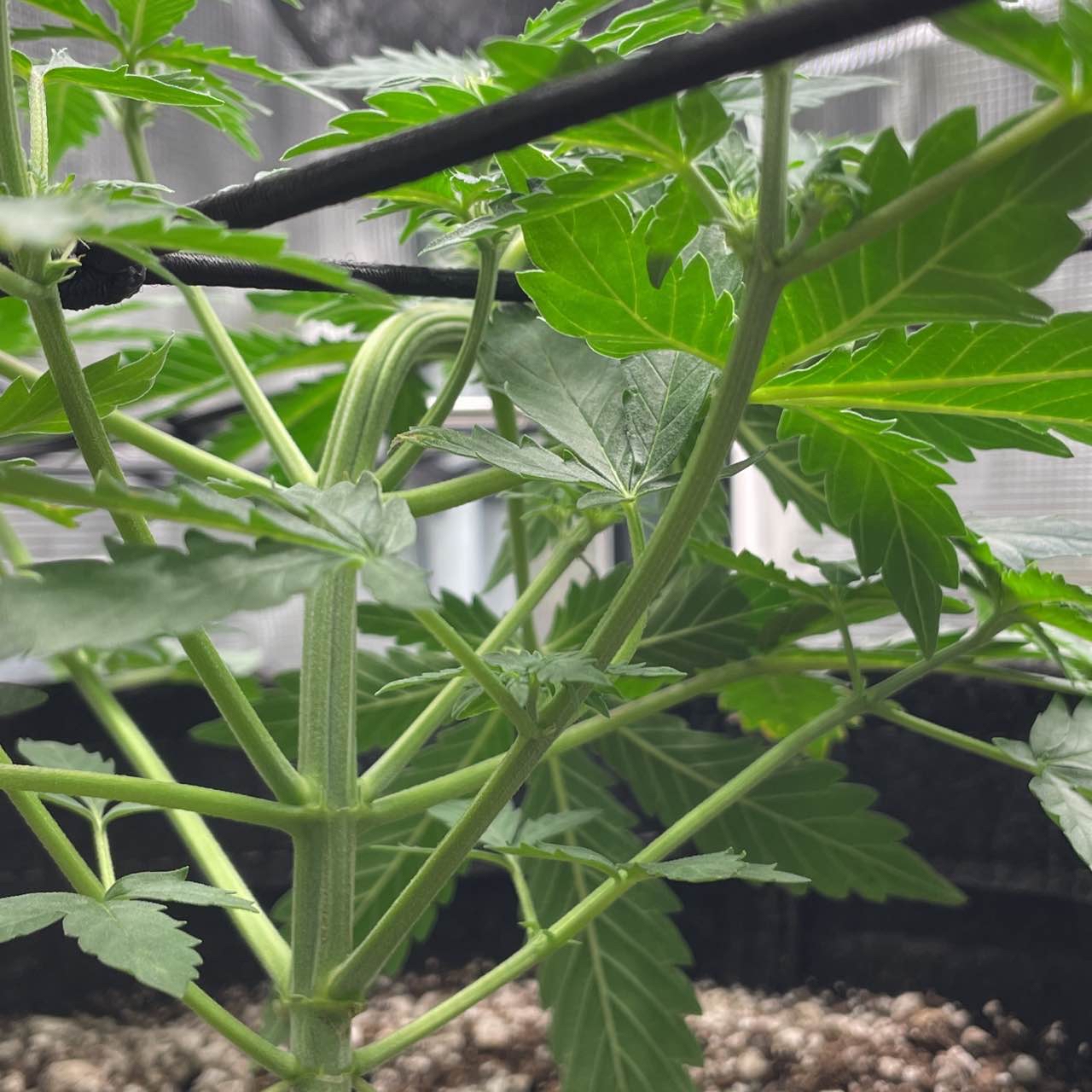 I'm trellising 👀
2 months ago
Wondering if I should defoliate the bottom leaves with the brown spots?
2 months ago
thatoneguy5600 It will wait away and die eventually… might as well pull them before they attribute to other problems… mold and insects
superlow Any guess as to the cause of this?
thatoneguy5600 Nutrient burn… no biggie… defoliate and it will be greater for it
View 2 additional comments
Getting taller
2 months ago
Organic Newbie I have not but will look into it. As of now, once a week I've been spraying an organic insect repellent to fight against spider mites and aphids + others. But I started it a little too late.
Family Pharm Fluff Insect frass is digested material from black soldier fly larvae it is a organic fertilizer with a 3/1/2
View 1 additional comment
Think that I could have overwatered during week 2-3
2 months ago
Organic Newbie Thank you Troy Farms! Will do, how soon do I add a trellis?
Organic Newbie Sweet, and she's in a 3-gal pot in a 2x2. I'm hoping that she does fill in some more with the trellising. Also added a pic of the setup. Thanks for the help!
Going to feed in a few days
2 months ago
Steady Growth
2 months ago
Compost Tea 24 hours later. And new leaves coming in.
3 months ago
Getting compost tea ready
3 months ago
Hoping she is looking good at day 12.
3 months ago
Stem is looking strong
3 months ago
Planted seed straight into soil and 4 days later… Above the ground!!
3 months ago