growthisgood
Critical Purple Auto
Summer 2021
Letting this auto go full outdoors.
This is curing just fine. No mold or bacteria issues from bud washing.
a year ago
Harvested and washed! Now it's hanging next to my green crack sample. Seeing all the bugs in the water is both satisfying and disgusting. The pictures don't do it justice.
2 years ago
bigsammy Look at that purple plant well done well done
Herban Really beautiful colors!
View 53 additional comments
I didn't think she was ready, but when I looked closely at the trichomes, I realized a lot more were cloudy than I thought! Also cool to see purple trichomes. I'll try to get a close picture before I chop and wash. My phone wasn't doing it justice.
2 years ago
Smells like sweet berries, but has some maturing to do. I'm gonna wash this before trimming or drying. I can only imagine the type of bugs and particles stuck in there.
2 years ago
What a difference a week makes! The purple is coming in! Came back from a trip to this. There's a deficiency to address, but I'm happy with the overall progress.
2 years ago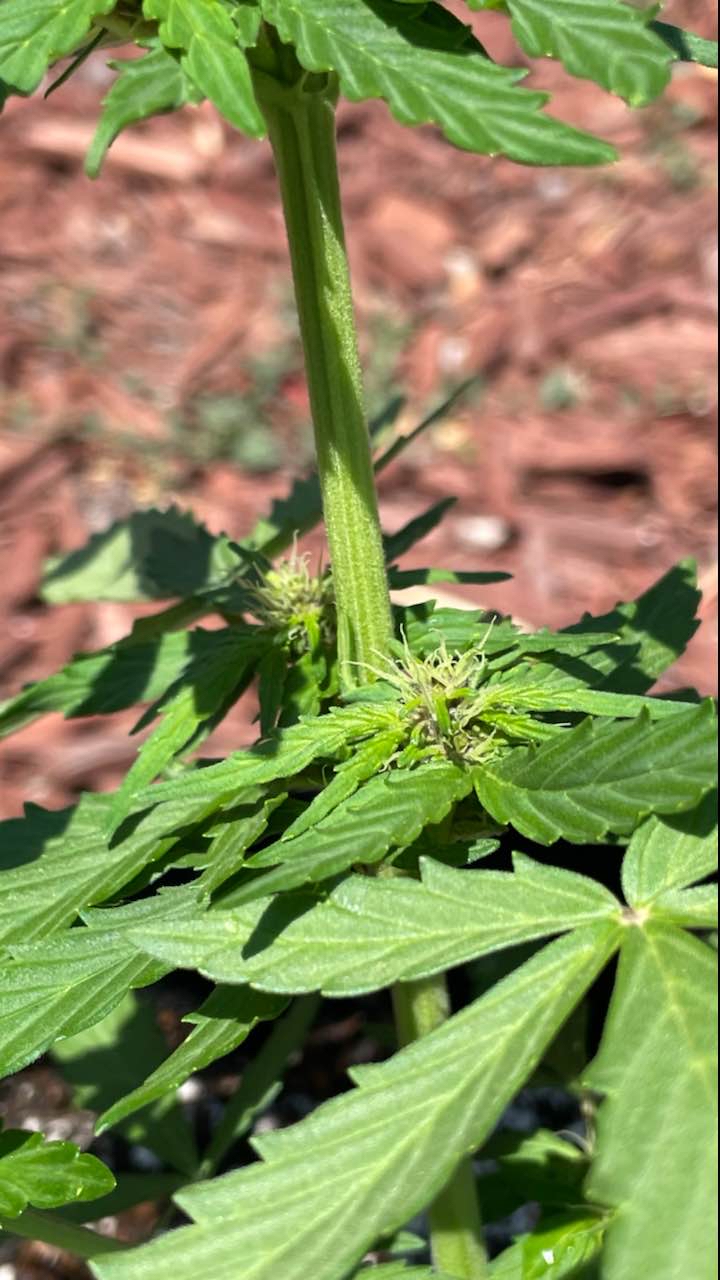 Gave the first nute feeding. Half dose on grow big, tiger bloom. Regular dose for cal mag, big bloom, kelp me kelp you and fulvic acid. Pre-watered and waited before feeding a gallon. I'm a little worried about old build up from the soil since boobookins has taken a lax approach to watering. I'm stepping in because this thing is pre-flowering and undersized. Especially when you consider the other 🪴 I'm growing.
2 years ago
Mystrain420-@eaegifts That first pic messed me up, the angle u used with the plant in the background 🤣🤣🤣. Can't be high and see this 🤣. Nice plant 👍🏾
This has basically become my girlfriend's plant. I'm trying to lightly share tips because I see so much opportunity. 😂
2 years ago
Going strong. 💪🏾
2 years ago
Repotted a couple evenings ago. Grabbing a photo for tracking. No issues! This one is growing roots fast so I'm optimistic. No real nutes until 3-4 weeks so it can use what's already in the fox farm ocean soil.
2 years ago
Critical Purp 🌱 growing outdoors with friends nearby for protection.
2 years ago