uke7311
Organic grow
Winter 2019
Grown using my own soil mix, 15 gallon pots, Blue Planet liquid seaweed, molasses. Optic led optic 4 in a 3x3x6
Blueberry Headband, Blackberry Dream, Dreamin Sour D, and Sunset Sherbet
Watered today, 1ml liquid seaweed, 1ml molasses/per gallon. Ph to 6.8
4 years ago
Topped sunset sherbet again to even everything back out. Bottom right plant.
4 years ago
tnkrumpets Wow looks great! What nutrients are you using? Can you share any insight into your watering/feeding/drying schedule?
Uke7311 I've been feeding my soil Blue Planet's liquid seaweed @ 1-2ml/gal. 1-2 ml/gal molasses. Ph @ 6.8. Since transplanting into the 15 gal pots I haven't had to water. I started this journal late, just all pictures to get caught up for now. I will keep up with my watering, feeding, etc from here on out.
View 7 additional comments
In final 15 gallon pots
4 years ago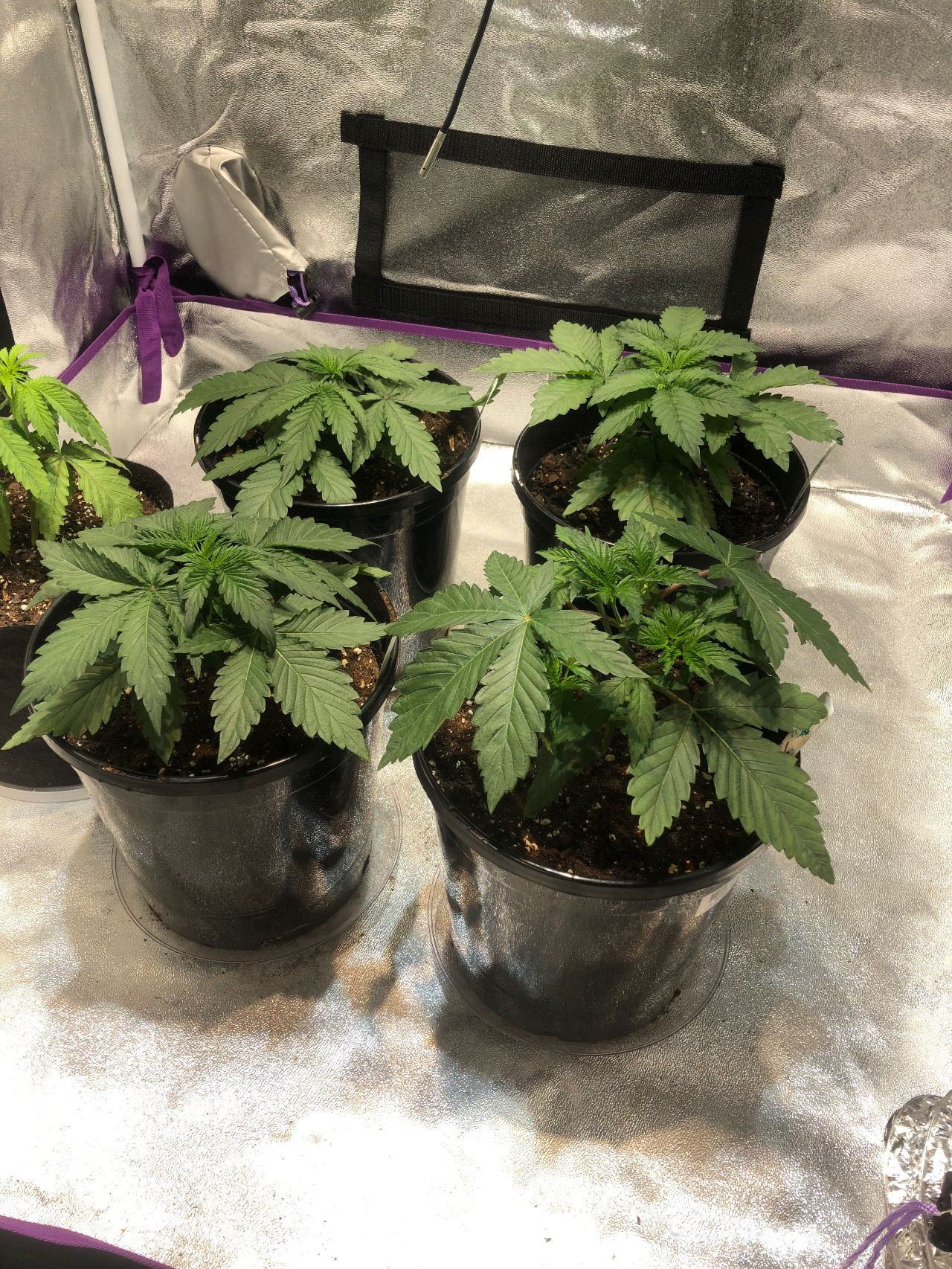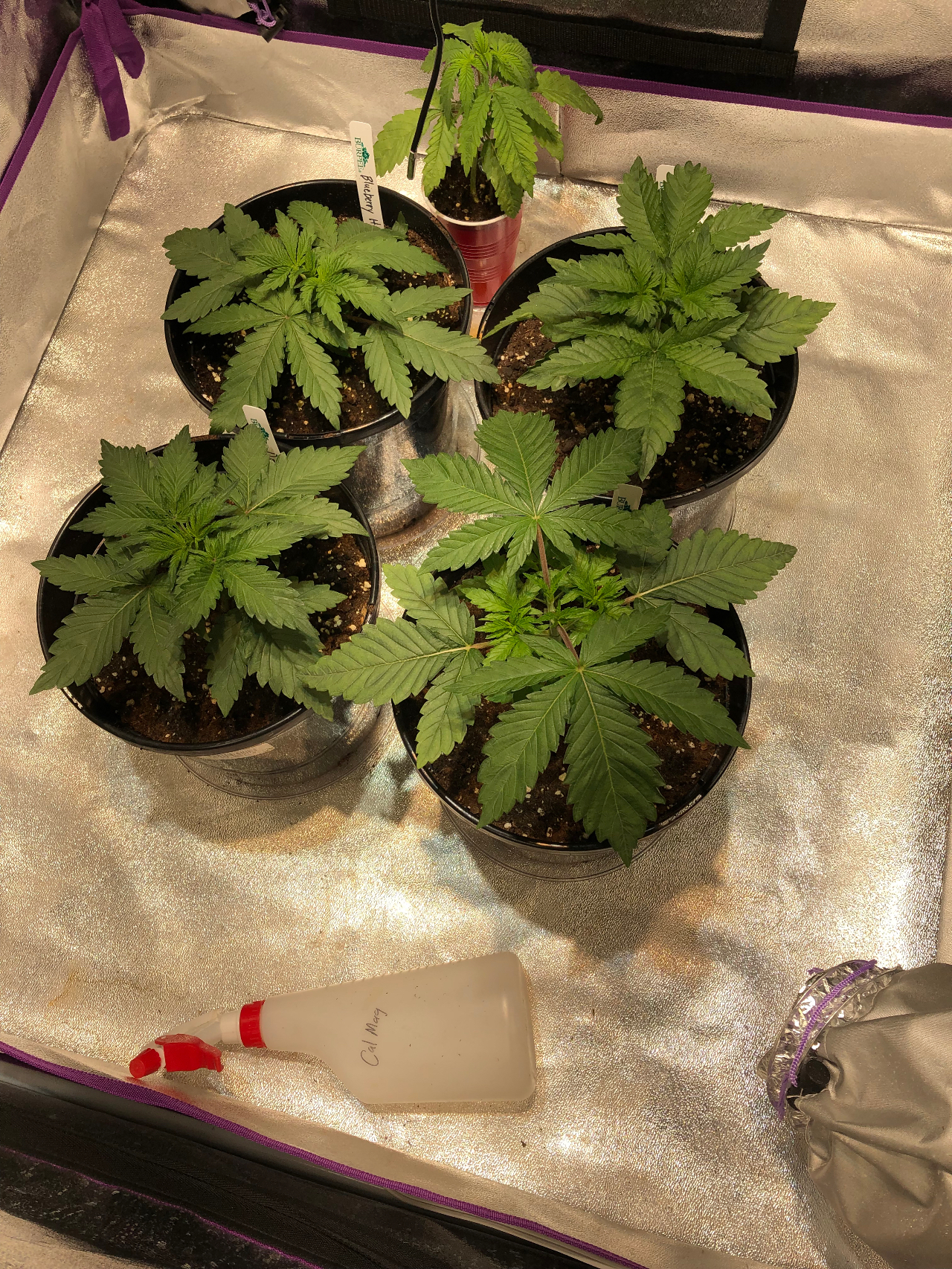 Movers up to 2 gallon pots
4 years ago
Moving right along
4 years ago
Mongo I need a little help with my plant. This is my first grow.
6 days in all have sprouted
4 years ago