Ultra Lemon Haze (Auto) Purp Bag
Purple Bag
Auto flower
Ultra Lemon Haze- Auto Seeds
Here lies Purp Bag ULH. Unfortunately despite my hoping- she passed today at the too young age of 25 days. She will be remembered as leggy and dramatic as hell. She is survived by her sibling, Tan Bag ULH. Please keep her family in your thoughts and light one up tonight for this lost soul.
2 years ago
commanderrex RIP, may her trichs be amber and tokes be gentle in the Great Garden Beyond🕊😔
This girl is DYING
2 years ago
Looks like she finally found her will to live!
2 years ago
Technically veg day one but held off on nutrients as it's still recovering from transplant shock.
2 years ago
I'm thinking this plant got pretty bad transplant shock and probably will not make it though.
3 years ago
latalbo Give her some more time. This is what that white widow looked like when I transplanted her. She's doing fine now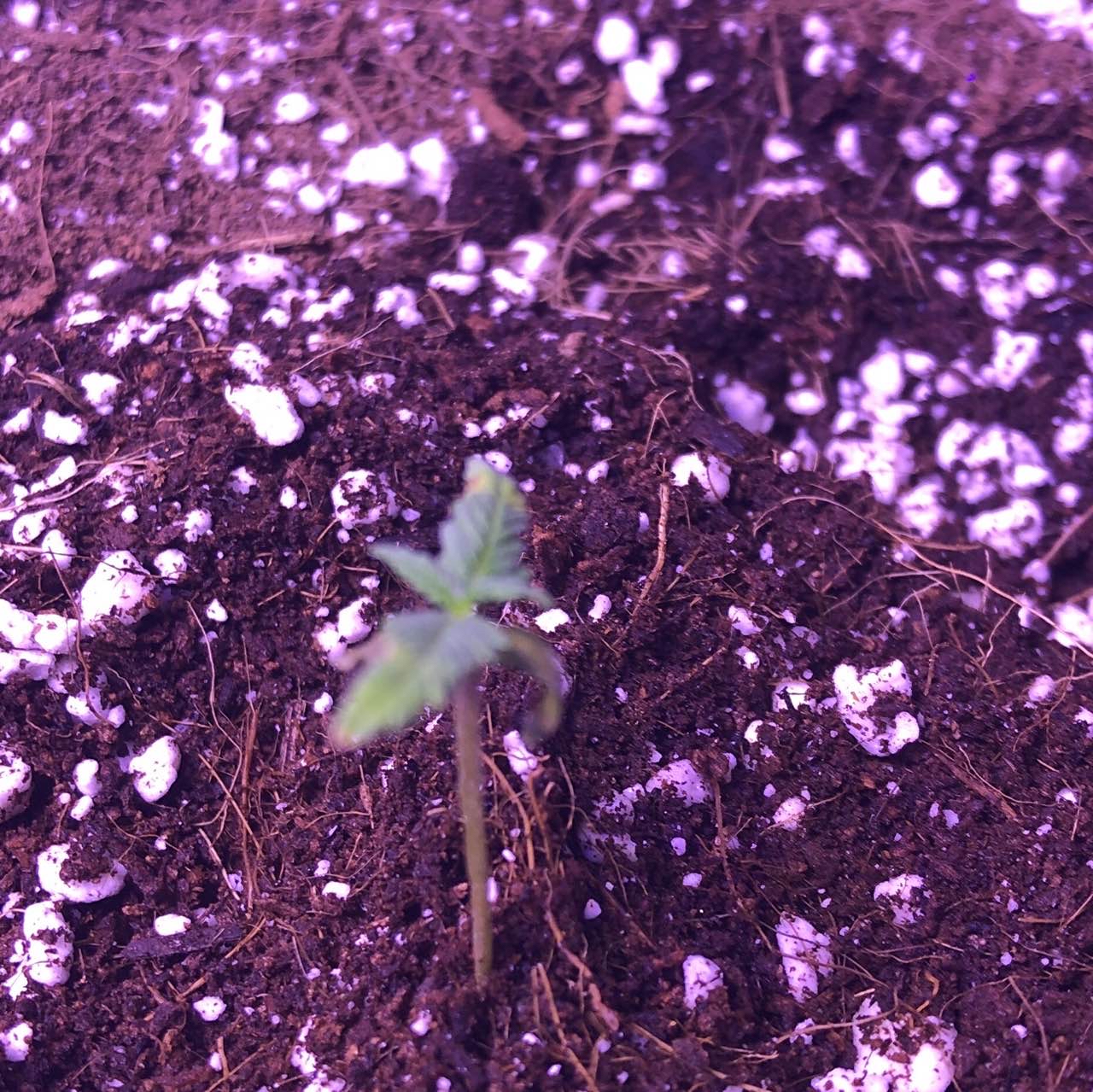 This one is really stalling growth wise.
3 years ago
Choo choo chugging along.
3 years ago
This one seems to be stalling growth wise but has plenty of time to catch up. Was singed by the heater a few days ago.
3 years ago
This girl was bein real dramatic when I woke up. She played dead but all it took was a rest in the humidity dome. Still working on pushing the second set of true leaves.
3 years ago
Showing signs of second set of true leaves. Keeping the soil moist and humidity high.
3 years ago
Getting bigger!
3 years ago
Probably grew another quarter inch. Switched lighting to 14 hours on per seed company instructions!
3 years ago
First day without greenhouse!
3 years ago
Starting to open up!
3 years ago
Burying under more coco to keep the seedling from getting too leggy.
3 years ago
Just planted this seedling in coco today. Still keeping humidity domes on. Under a 1000w light for 18 Hrs on/6 off.
3 years ago