Fall 21'
Frosted kush round 2
Currently vegging my fall flowers.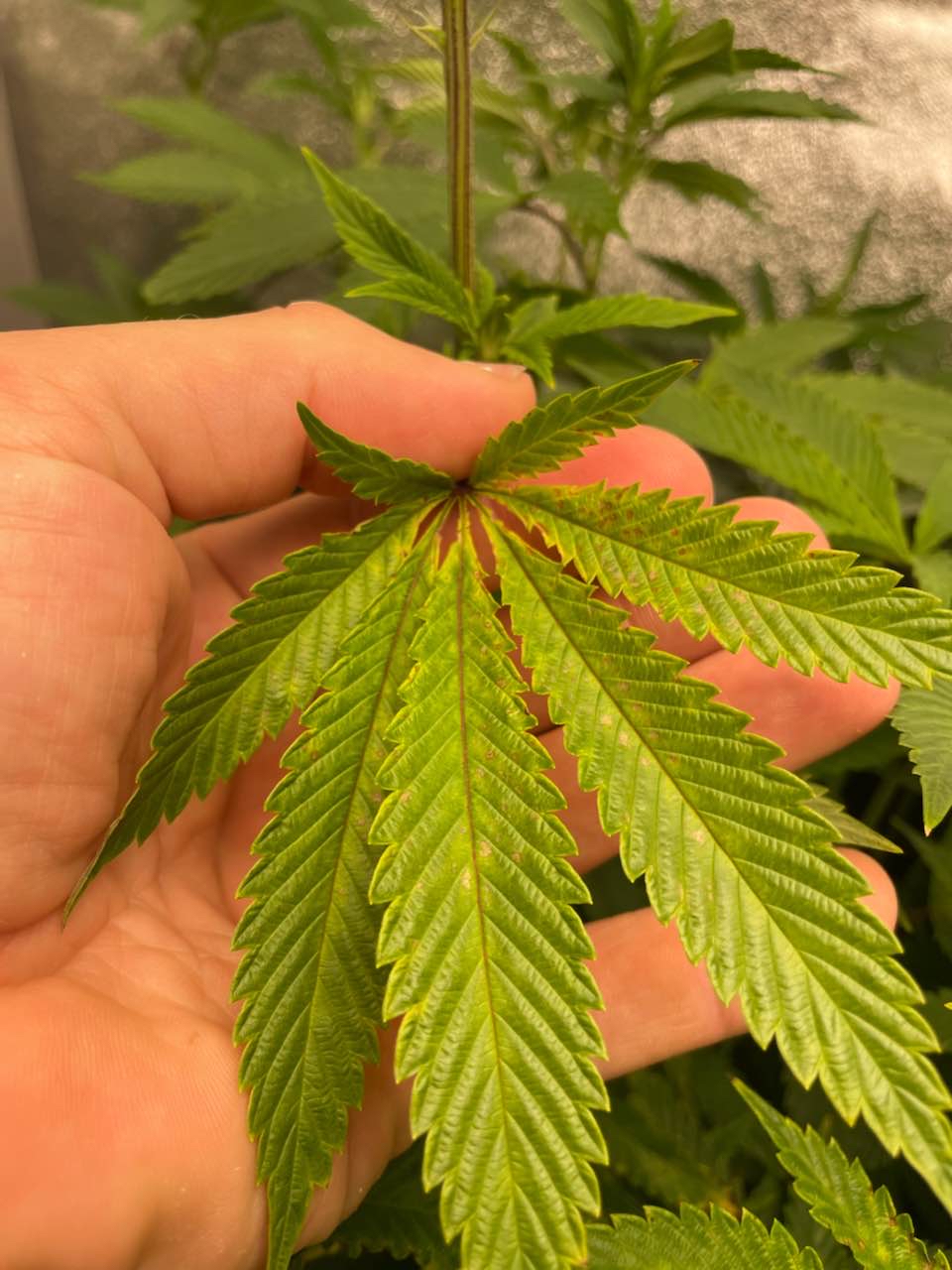 This strain is still my favorite that I have personally grown. Great to grow and such a great yield and smoke. The moms are borderline rootbound but are flowering decent so far.
a year ago
Been super busy with work and haven't put a lot of time yet into this room, but it's slowly coming together.
a year ago
Clones are rooted and transplanted. Moms flowering looking good, future moms looking strong.
a year ago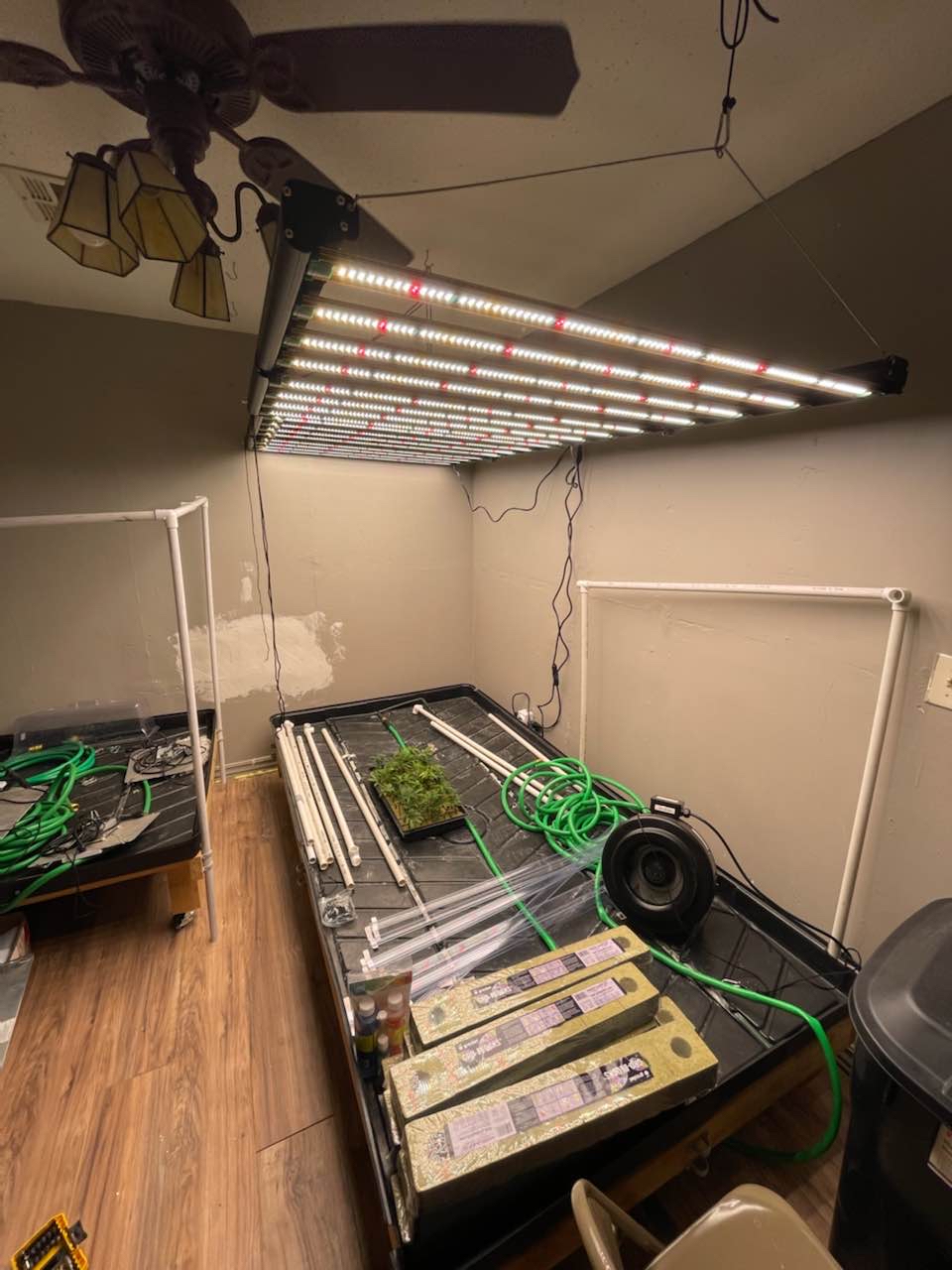 Decided to change the lights up for the big table. Still need to finish setting things up but it's a start.
a year ago
Plantnation Growers choice roi e720 x2 for now on this table.
combatmedic81 Nice. Not too long ago I bought the 680 and of course the 720 went on sale a month later. 680 still doing well through
View 9 additional comments
Moms starting flower 🌺 today, future moms moved to 5 gallons and LST started.
a year ago
Room almost set up.
a year ago
kactai Sweet set up man! I'm on a flood table too but in the smallest of spaces! I'm loving the size of this room!
Topped, cleaned, cloned x50, progress of future moms.
a year ago
Clones cut and into rock wool they go. Moms cleaned up and all topped. Progress picks on the LST on the blueberry kush and apple fritter. And some small progress pictures on my new mom cuts.
a year ago
Nitrogen or magnesium def? This started showing up in the last few days.
a year ago
Probably gonna speed up when I take my cuts. These are growing tall quick.
a year ago
And she's full. Light has been switched to 24/7 for the next couple of weeks before I take my cuts and topping these girls before flower.
a year ago
Plantnation On mom's it's very typical about 2 to 3 weeks before taking the cuts to switch to 24 hours.
Been super busy. Nearly a full canopy, then to let them grow a bit before topping and cloning our next farm grow. I did manage to take a couple of cuts early and they are rooted already to carry on my moms.
a year ago
Filling out nicely. Veg for a couple of more weeks before topping and cloning and then flowering these girls.
a year ago
A couple of small cuts from frosted kush.
a year ago
Getting some LST done and ready to set up for scrog soon.
a year ago
Growing like weeds. 🤡🤣
a year ago
BB Kush and Apple Fritter over to 5 gal
a year ago
Frosted Kush in 5 gal
a year ago