Rockin' 4Evah 2Gether
First Shower Grow
First Grow
This is our First Grow and we are super excited! Since we have this old shower in the basement no one uses we decided to convert it into a grow space. Total cost of setup (lights, fans, filters, humidifier and heater) was $472 not including seeds, soil, pots and other miscellaneous items we didn't have.
Starting Week 3 today. They still look awful and scorched, but the two bigger ones have little burnt nodes today. *sigh* Will keep watching them, at this point it's an experiment. I did get my Nature's Living Soil Super Soil which I will be mixing in the next grow. It might be the stinkiest stuff I've ever smelled. In my entire life. So…
22 days ago
Yeah so pretty much no growth. But they also don't look much worse I don't think. I flushed them yesterday and so there's not much else I can do. I will watch and wait to see what tomorrow brings. :-(
23 days ago
Rockin' 4Evah 2Gether Thanks…. I don't have my hopes up. Dropped 4 seeds. Just got a new tent and light so I will have room if they all do happen to live.
Reckless mind Make sure to post new updates, can't wait to see the new set up ;)
View 5 additional comments
Pretty sure I have murdered them. Gonna try to flush them and see if they can be saved. But I don't have high hopes. So very sad. I gave them all a flush with water and I'm gonna let them go just to see what happens for the learning experience. Bergman's Seedling Booster going in the trash.
24 days ago
Well, they looked just beautiful but after their Seedling Booster feeding yesterday they look pretty pissed off at me today. I won't do THAT again.
25 days ago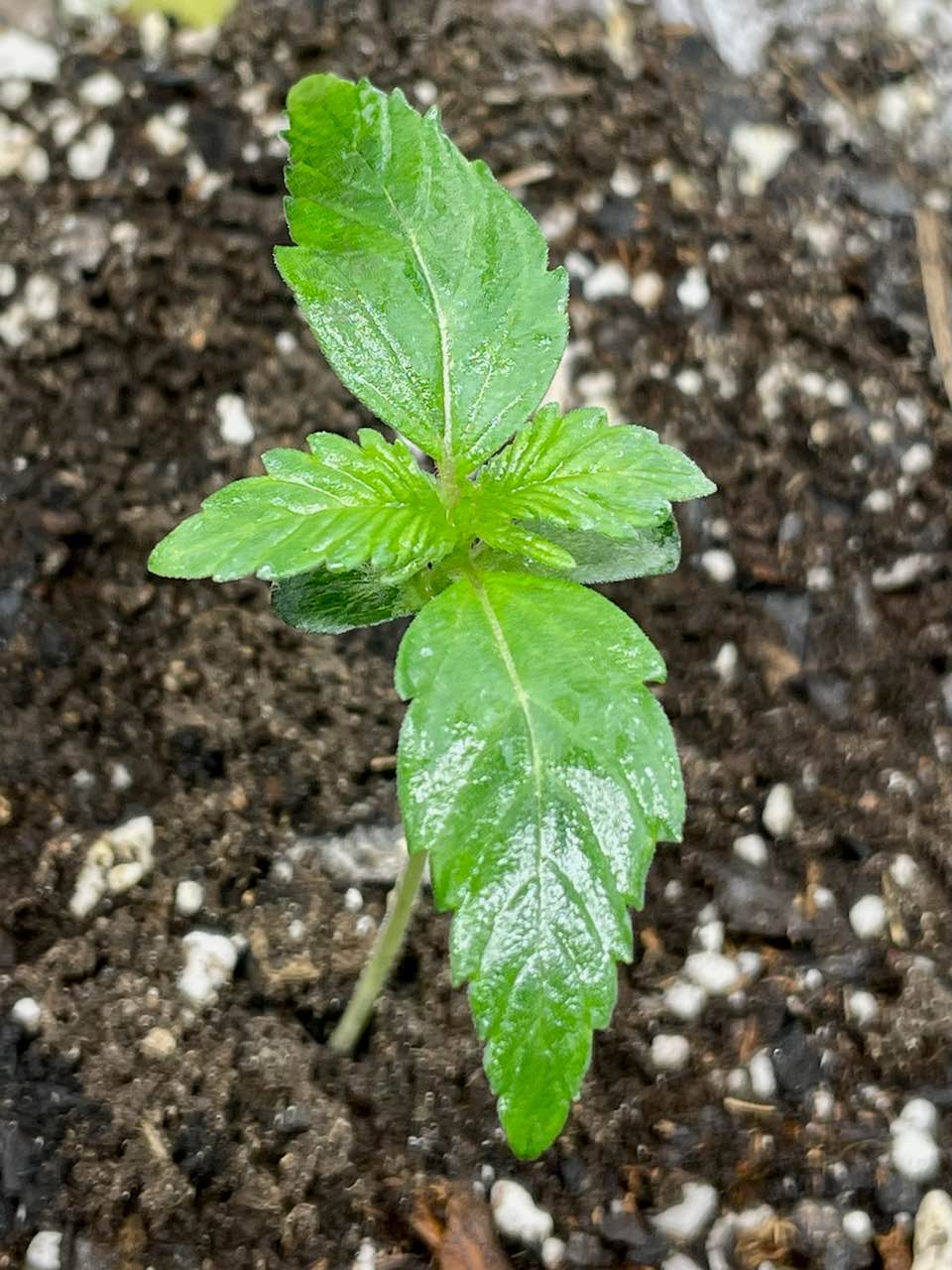 Since I am now paranoid about bugs, last night I sprayed the girls with Bergman's Bug Blaster so today they are super shiny. Today they got 16 oz of water with Bergman's Seedling Booster mixed in.
a month ago
CannaMed79! Have you gotten any hate for using anything with his name on it?
Rockin' 4Evah 2Gether Should I? I got samples and the reviews were pretty good so I thought I'd try it on my first grow - since I don't know what I'm doing anyway. :-)
CannaMed79! That's exactly what I did. I don't feel there's anything wrong with his products but there are a LOT of people that hate on ilgm.
View 5 additional comments
Well, I spotted some gnats in the soil and I had some Diatomaceous earth so last night I dusted that on the girls. Unfortunately I didn't think to turn off the fan so…. It kinda got everywhere. I'm still coughing. Then today my worm castings from Mushroom Hill Worm Ranch arrived so I put a handful of castings around the base of each girl.
a month ago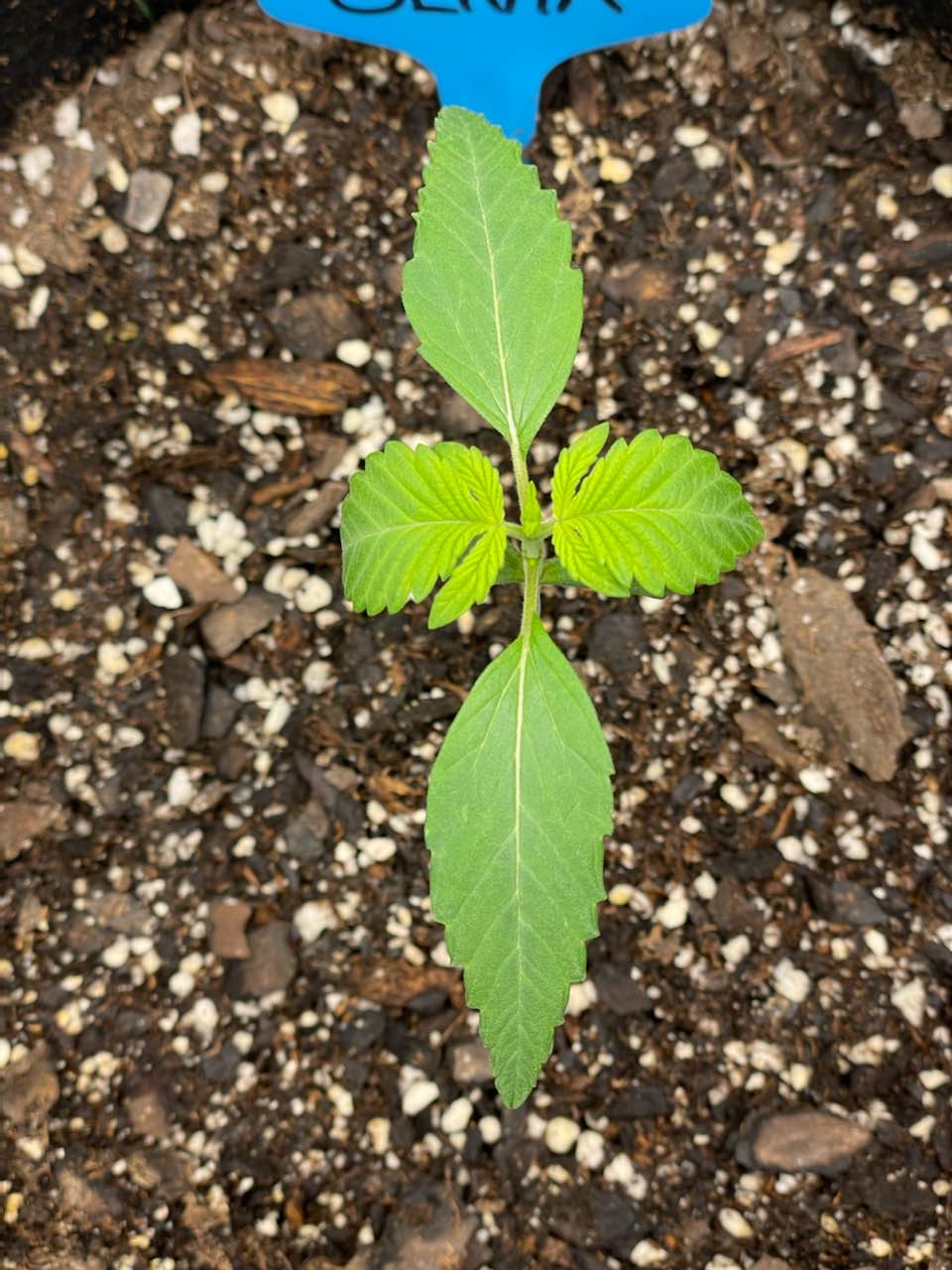 Due to my 2 laggers I'm starting Week 2 today. Well, I think I have them too much water yesterday with their root stuff. But still growing so hopefully we will be ok…
a month ago
They perked up!
a month ago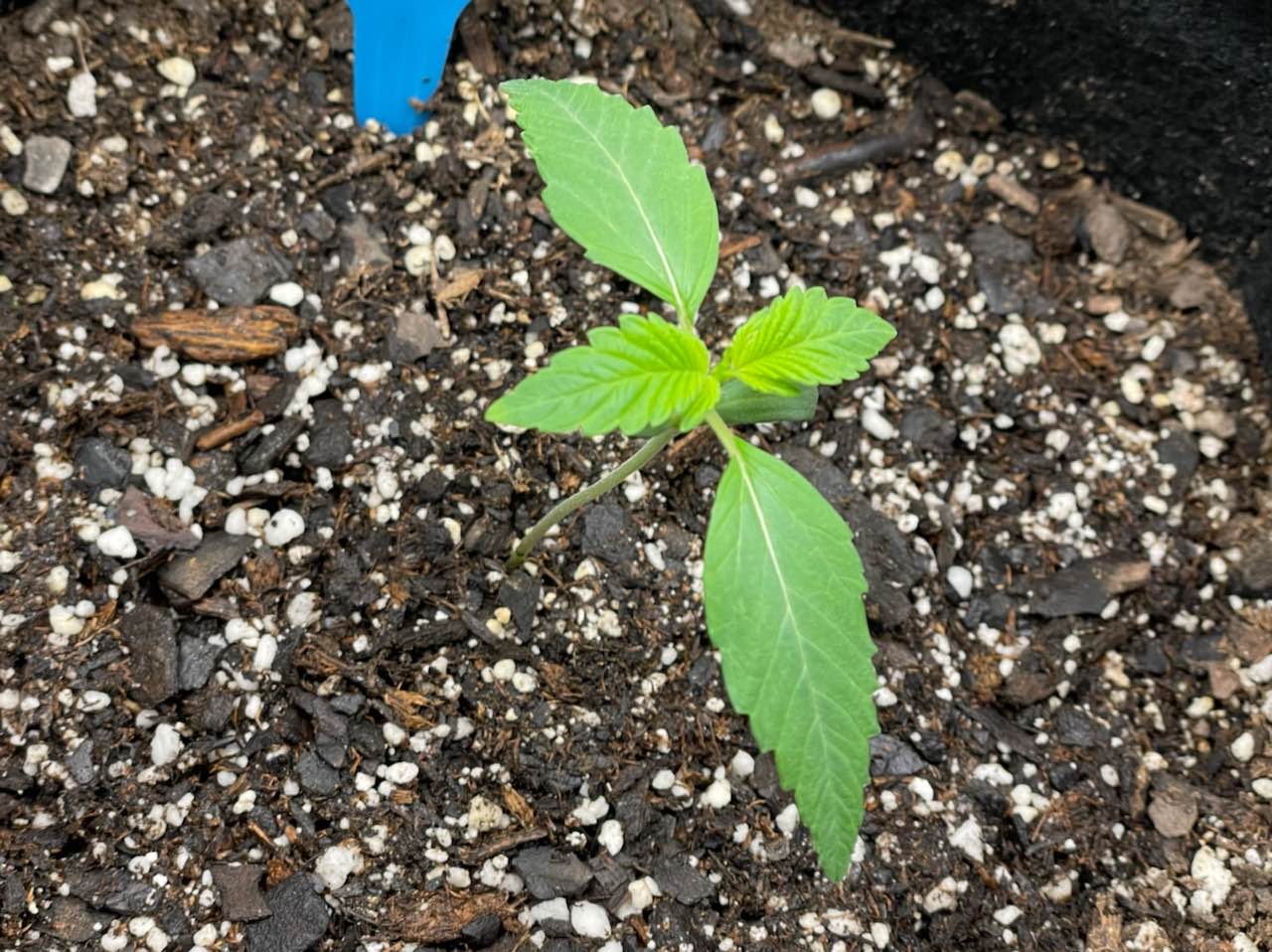 Since I didn't have this when I planted, I gave the girls their first real watering with some of this Myco Supreme Root Goodness (not the actual name) added in.
a month ago
Reckless mind Nice dude! Looking hella good 👍 keep them updates rolling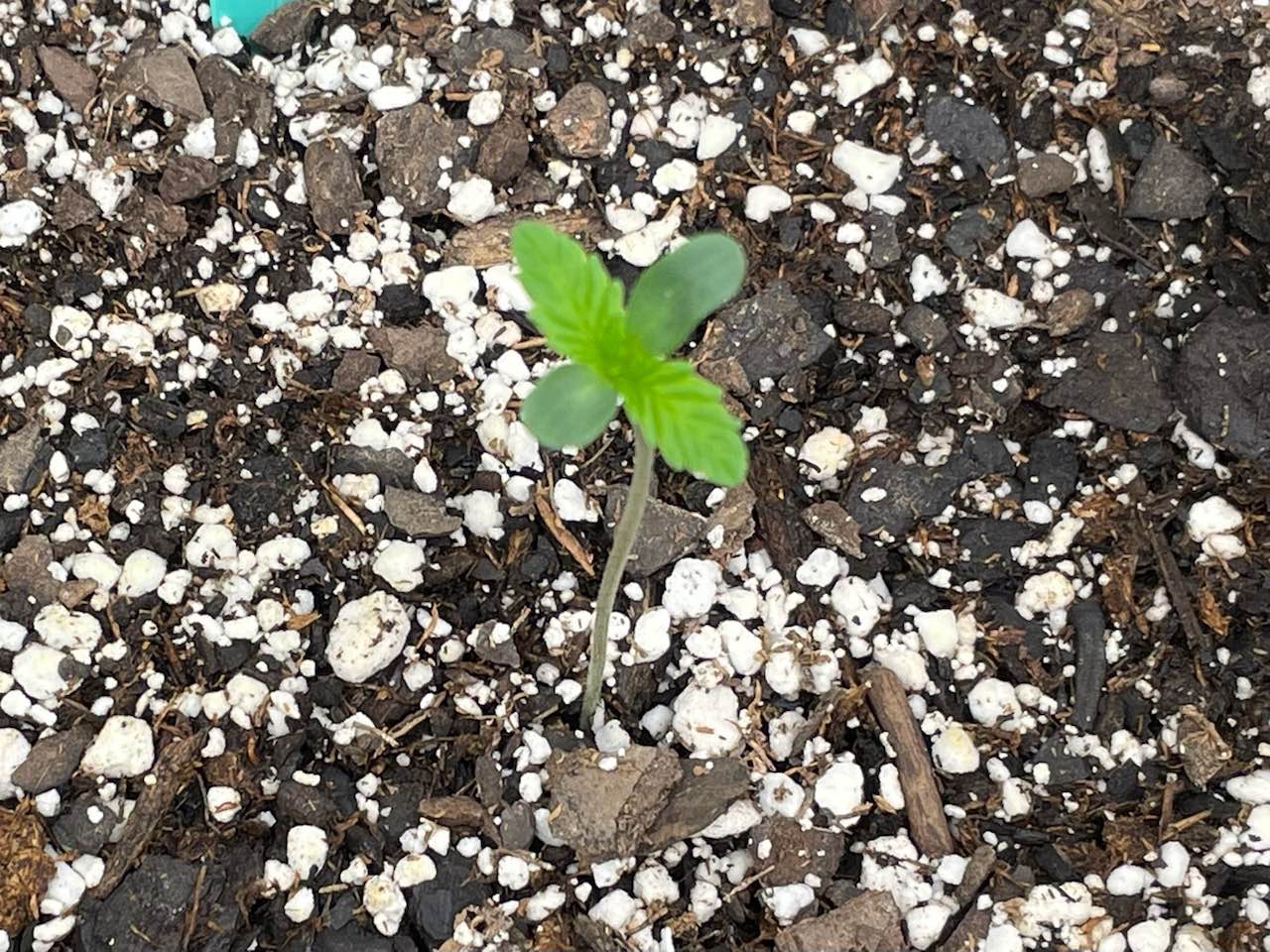 Still looking pretty!
a month ago
Two girls officially start Week 2 today, with the other 2 a couple days behind.
a month ago
Getting bigger!
a month ago
And then there were 4. Finally!
a month ago
So cute! Still just have 2. Cheering for the other girls.
a month ago
Reckless Yours seem to be growing faster than mine! :O
Rockin' 4Evah 2Gether These two are doing great! I'm still waiting on one to pop through the soil and I have another seed almost ready to plant. Kinda annoyed I messed up a couple seeds (or they were duds) but I kinda think it was my fault!
View 3 additional comments
Getting taller - might need to lower my light. Put a 3rd seed in another pot and floating a 4th. Trying to get 3 plants.
a month ago
My first little seedling!
a month ago
My second little seedling popped up. Still waiting on one of the three remaining seeds to show signs of life.
a month ago
The setup 2022 SPIDER FARMER SF2000 LED Grow Light AC Infinity CLOUDLINE T4 Inline Fan & Carbon Filter
a month ago
Midnight - Dropped the seeds into the water and placed glass into the desk cabinet.
a month ago
At 6pm, after an 18 hour soak and with 3 of the 4 seeds sunk to the bottom of the glass, I moved them to the paper towels.
a month ago
Reckless I started mine about 4 days ago I'll follow your grow since I will also be doing my first grow! Cheers!
Two of the four seeds popped and developed lovely long tails and so I put them in their pots. They also got names. Hoping at least one of the other two seeds pops tonight. Fingers crossed.
a month ago