Durban Poison
Spring 2021
2 seeds, LST grow
Dire Straights. Sultans of Swing. Day 38 of flower, compost tea, looking good.
2 years ago
GreenNinjaMaster Looking great, I have a cherry pie that has Durban poison in it. Great strain
johnnyg It's been a long time since I've had Durban Poison, really looking forward to it.
Day 31 of flower, Gerry Rafferty; Baker Street. Right side out of control, ran out of room to bend. Just 1 plant next time. Closeup is from left plant center. Compost tea
2 years ago
The Animals, We Gotta Get Out Of This Place. Hard to believe it's only 2 plants filling the 4x4 tent. Compost tea, all looking good.
2 years ago
myguy79 Thought that was a sativa strain
johnnyg @Mystrain thanks! Hopeful for a great harvest.
View 4 additional comments
Laura Nyro; Stoned Soul Picnic, bent a couple of renegades down, fed Roman Regimen mid flower
3 years ago
Eric Burden and the Animals, Spill The Wine. Looking good, gone on the road for 5 days all looks good. Bent more down, compost tea.
3 years ago
Day 1 of flower. The band; Bad Company, the song; Seagull. Fed with modified Roman Regimen late veg. Bout a week early for flower, space is becoming an issue.
3 years ago
The band the Undisputed Truth, Smiling Faces Sometimes… compost tea, continue to bend tops down to common height.
3 years ago
johnnyg Hope so! Anxious to see how this LST turns out.
Ten Years After, I'd Love To Change The World. 11 days on the road, auto water system worked great. Pic is post bend. Compost tea.
3 years ago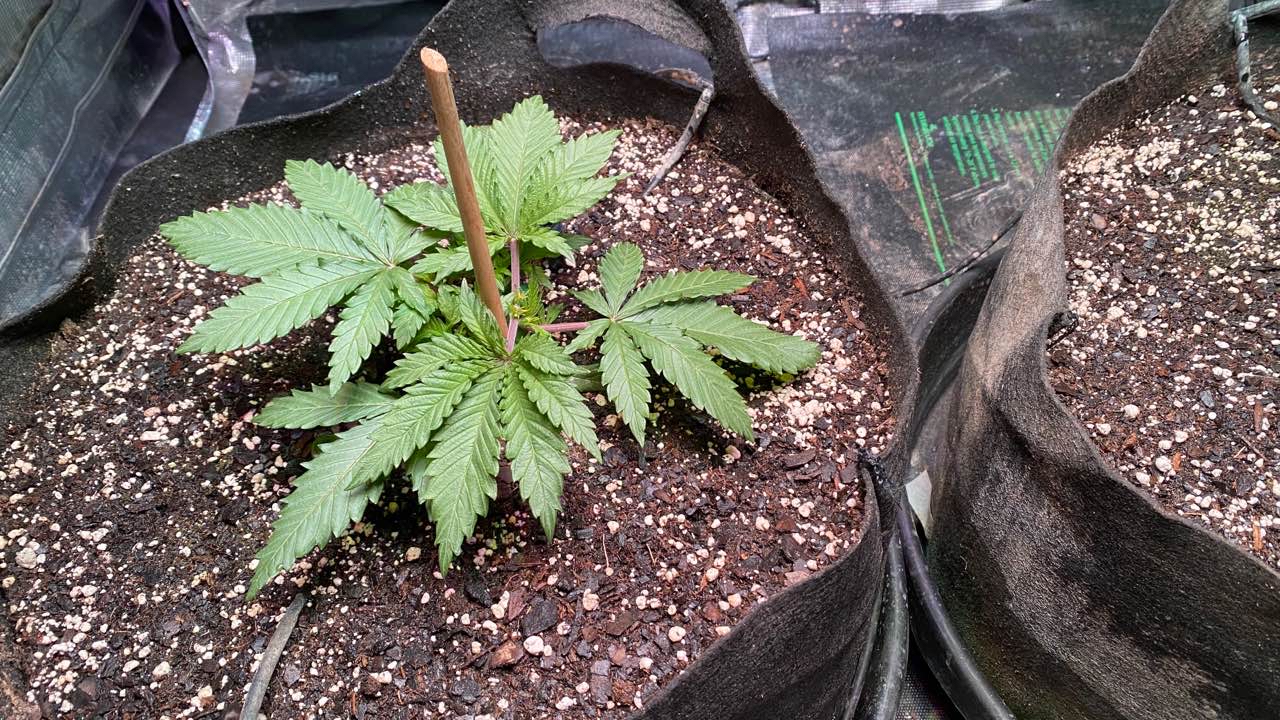 The band Traffic, Please Mr Fantasy. Topped and bent. The little freak of nature has over come. Compost tea.
3 years ago
The Lemon Pipers: Green Tambourine. The little freak of nature looks like she might make it, stunted though.
3 years ago
1 week in dirt, increased light intensity. The band; Paul Revere and the Raiders, song Hungry. 😎
3 years ago
The band: Traffic, the song feeling alright. Germination looks good so in the dirt they go.
3 years ago
Start of germination
3 years ago