Monster crop (non keeper)
Clone 55days flower
Bred by me…flowered cloned and Reveg 42 days Veg (6wk)
Day45 She was getting thirsty so gave her more plain water but this time not ph'd. She's finishing nicely and will likely get the chop on the 55th day as planned.
2 days ago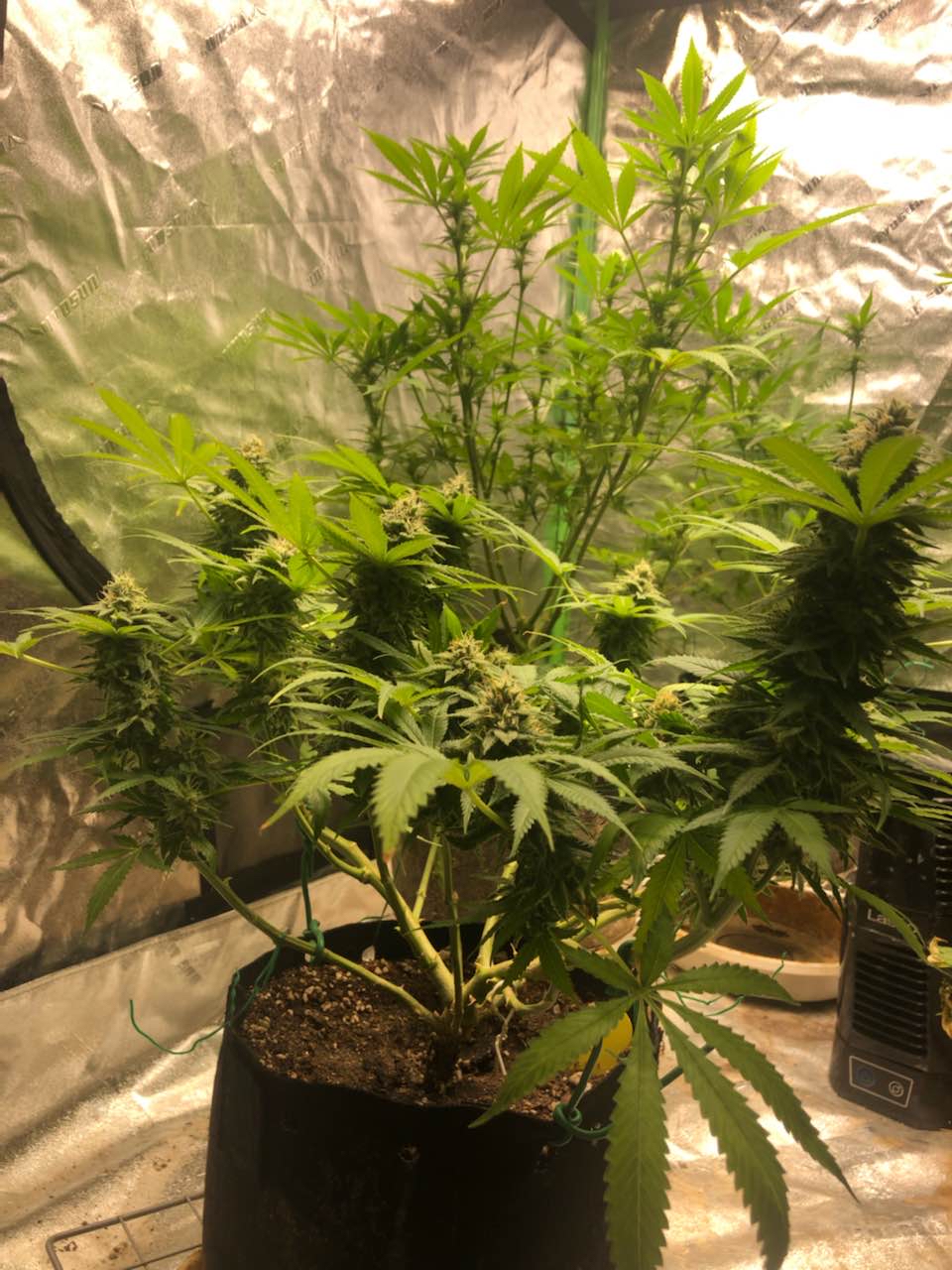 Definitely smells stronger this run so saved 1/4oz from previous run to compare. As mentioned before she's in my diy high brix mix which consists of NPK plus Micronutrients, gonna stick to the plan and cut feed to plain water. If the mix works as planned buds should plump and finish nicely with without any further fertilization..all flowering plants got this mix so hopefully it's worth repeating since cost wise it already is. Rotated
9 days ago
Day36 12/12 Left alone Wednesday night til Sunday morning while away for Turkey Day, fed all plants that Wednesday before leaving out and gave a feeding this morning. She did fine throughout the drought and should pack on a lot of weight over the next 1.5 weeks.
12 days ago
bigbudhopes20 How much you think you'd yield off one of these? I know it hard to tell now but just roughly. My plant is about the same size so I was trying to get an idea😂 (first time grower) I used to have 4 now I'm down to one 😂
ig:@eaegifts Typically get 4oz in a 2gal of coco but been getting around 3-3.5oz in the colder weather
bigbudhopes20 Right on, so I should prob hope for more like 1/4lb instead of half lol for plant. I'm using ocean forest soil in a decent size pot so we shall see. Thank you!
View 3 additional comments
Day32 No complaints, she's looking ok. Flower size is decent and should increase a lot this week
16 days ago
Day29..Starting wk5 she's got 26 days left
20 days ago
Lights moved back up based off possible bleaching and because we threw some friends in the tent.
a month ago
Day19 Buds coming in fast and full plus she's drinking a lot and got top dressed today. Started brewing an aact today.
a month ago
Day14 Doing great, all tops showing flowers and she got a full strength feed today with 50% PK, expecting her to darken up over the next few days based off feeds but she's good either way just stronger light now
a month ago
Day10 Really not a fan of trimming especially smaller nugs so she got a huge trim and defoliation to avoid excessive trimming during the harvest/drying stage, there's only mains left which should result in focus to those only and easier trimming. Edit-Probably fucked her and hermied her with leaving far red on during dark hours
a month ago
Day8 wk2 12/12
a month ago
Day5 12/12 Minor adjustments to lst and feed. Looking out for a K toxicity based off my mix but she's a strong one.
a month ago
ig:@eaegifts Na I splurged before and got a few packs on the stash, no room to pop a whole 10 pack though
View 1 additional comment
Day3 AACTB and Training,
2 months ago
Day1 12/12 (10/21/22) Repot and flip. Transplanted to 2 gallon diy high brix bloom mix, this'll be the first test of our high brix mix. Getting really aggressive on feeds/training.
2 months ago
Fed her and bent some branches down but they're extremely hard to bend.
2 months ago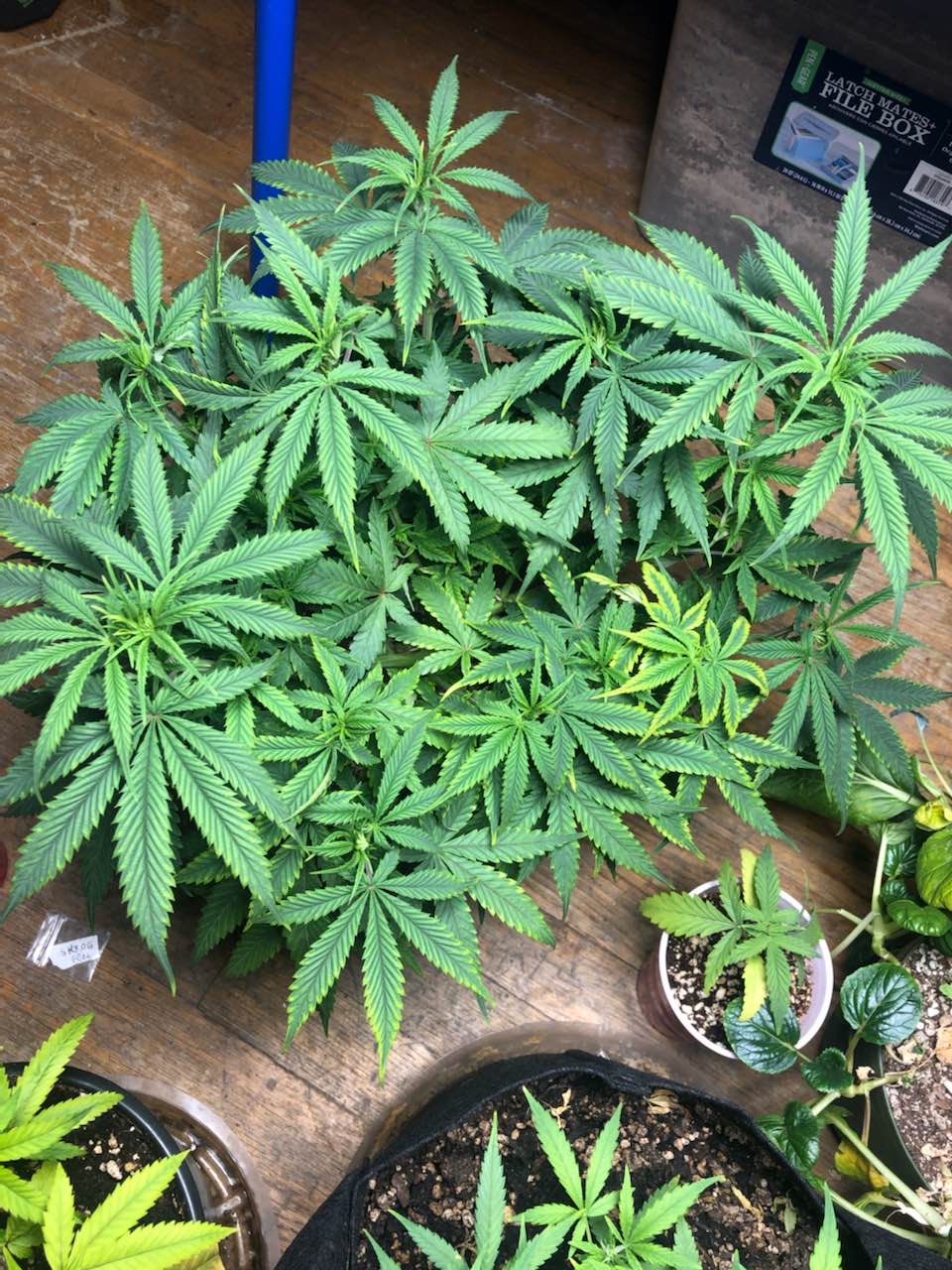 Bitch is in beast mode with nowhere to grow, thinking of going up to 3 or 5 gallons now and vegging out to chase that big yield but not sure yet
2 months ago
She's gotten huge fast, not sure if we should repot and veg longer or repot then flip.
2 months ago
Released her training for a few days to get height and save space but she'll go back to it soon.
2 months ago
She's getting big and bushy so she got a trim and some hand lst
2 months ago
Doing very well and looking fully in Veg. Bending occasionally to work on a bush
2 months ago
Bushing out nicely
2 months ago
First defoliation and bend
3 months ago
Hand lst here and there but nothing serious yet.
3 months ago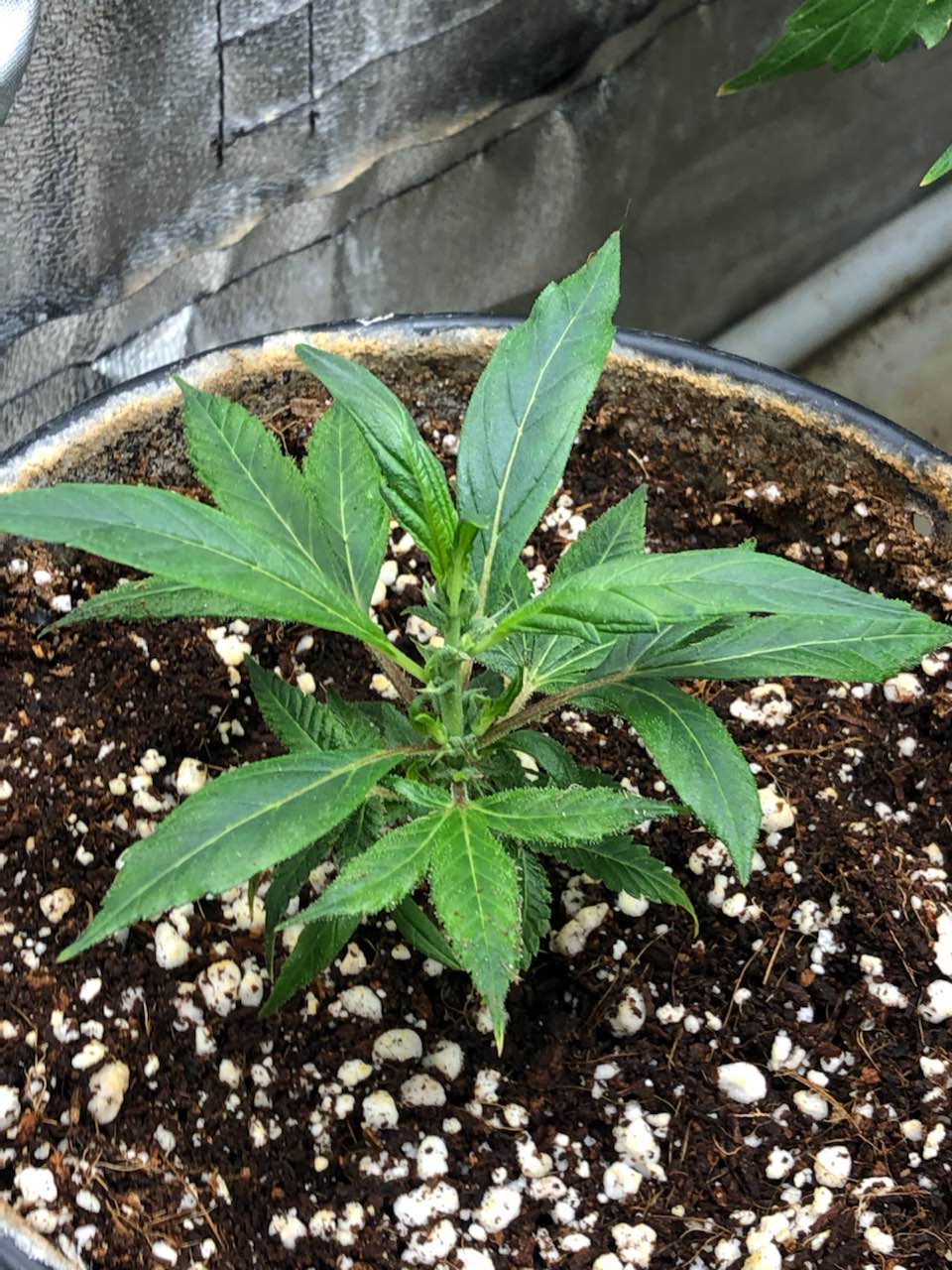 Repotted, Idky I even put her in the starter cup being that she's Reveg.
3 months ago
Doing great, was worried she may not be fully acclimated but she definitely is and loving life. Lights at 50%
3 months ago