4'x8' Autopot XL System
Growers Republic EagleStar 780w
8 photos, 3 strains, all in Autopot system under Growers Republic 780w
3 Blueberry Headband +3 Cheesy Headband + 2 Trainwreck
Fed the ladies and did some lst and needed to raise lights.
2 months ago
Day after LsT and trimming & fimming & fed all plants 1 liter of week #4 blend yesterday. Today I'm just letting the girls rest and recover.
2 months ago
After getting roasted for those few days, due to controller malfunction, the girls were hurting bad. Since fixing that controller. Fed the girls and then gave the girls all a spritz of foliar Sillica Blast, and today they look much better. Today I trimmed each one, did some LSTing, and rotated plants positions.
2 months ago
Gave all girls Week #4 Foop + Additives. The girls were badly heat burned from controller malfunction, and were extremely dry. I watered all ladies and hit with foop foliar and today it looks like a new room in there.
2 months ago
Fucking Vivo controller malfunctioned again during the night, morning temp was 103f last 2 days. Girls got roasted. I foliar fed silica blast and hand fed FOOP week 4 Veg Mix with some Golden Goddess, Rev, Cal/Mag, Hydroguard, Regen a Root. Also heavy trimmed and began LSTing as well.
2 months ago
All girls looking strong, I love the variety of strains. LST this week.
2 months ago
Day after FOOP (40ml 1/2 + 10ml Sweetner + 2ml hydroguard + 2ml cal-Mag + 2 TBS REV + 1ml Regen a Root + 1ml Humbolt Plant Enzyme). Today I'll foliar feed silica blast in morning and FOOP foliar at night. I really need to start some trimming/training when I get some time.
2 months ago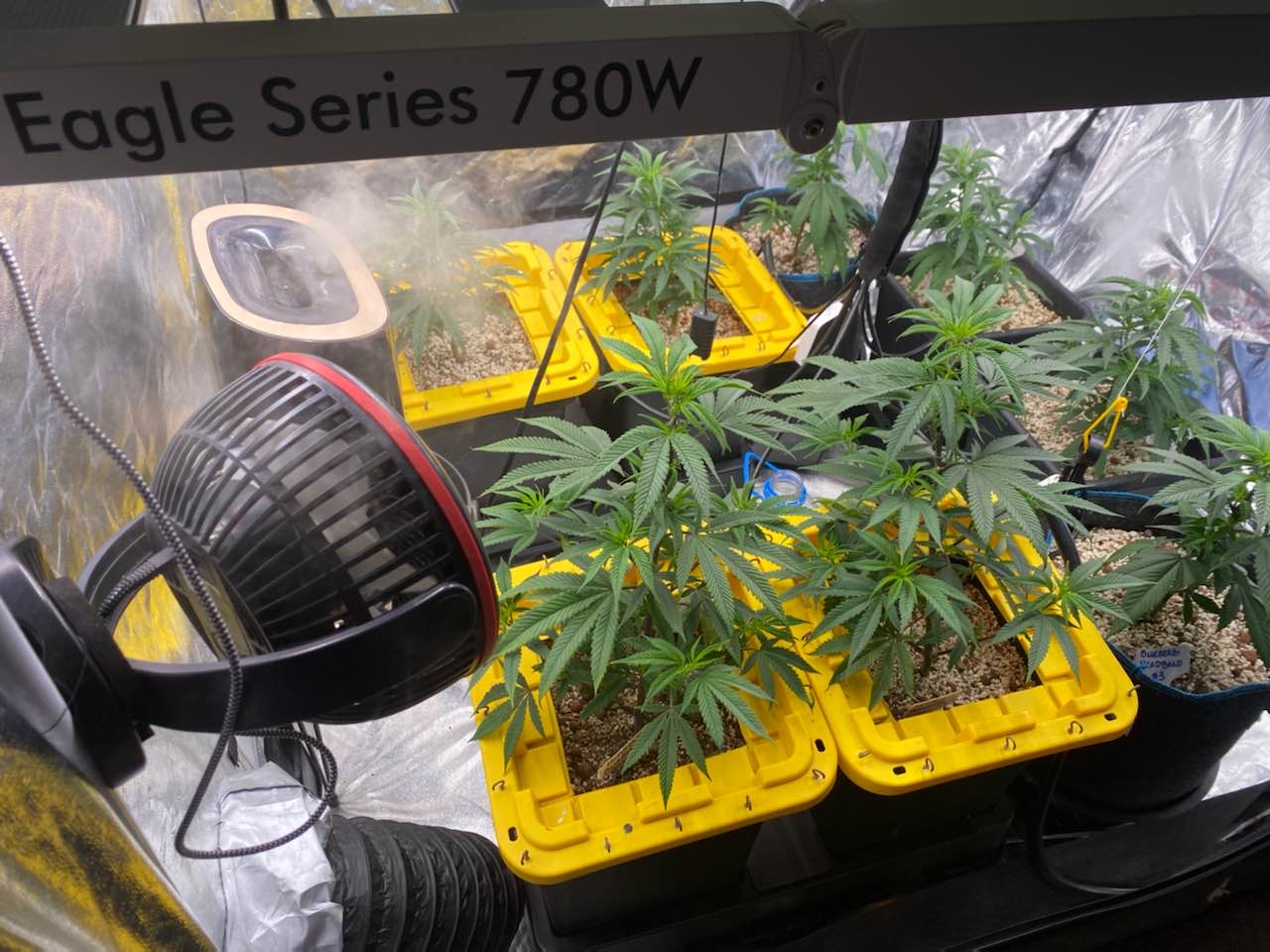 Day after feeding and all plants looks excellent. Am considering testing and turning on Autopot System feeder line this week but today, all is well!!
2 months ago
ig:@eaegifts Super dope bro, loving the diy totes and the girls all look great
Plants got last Foop (Week 2) hand feeding, I did a little trimming, just need to do final calibration on Autopot system and get CO2 cylinder filled. But overall, they are looking happy so far!!
2 months ago