Chem Pie
Organic No Till
15 gallons of homemade soil
Chempie feminized- ripper seeds
Day 33 of flower
2 years ago
Week 1 of flower. Trellis really helped open her up
2 years ago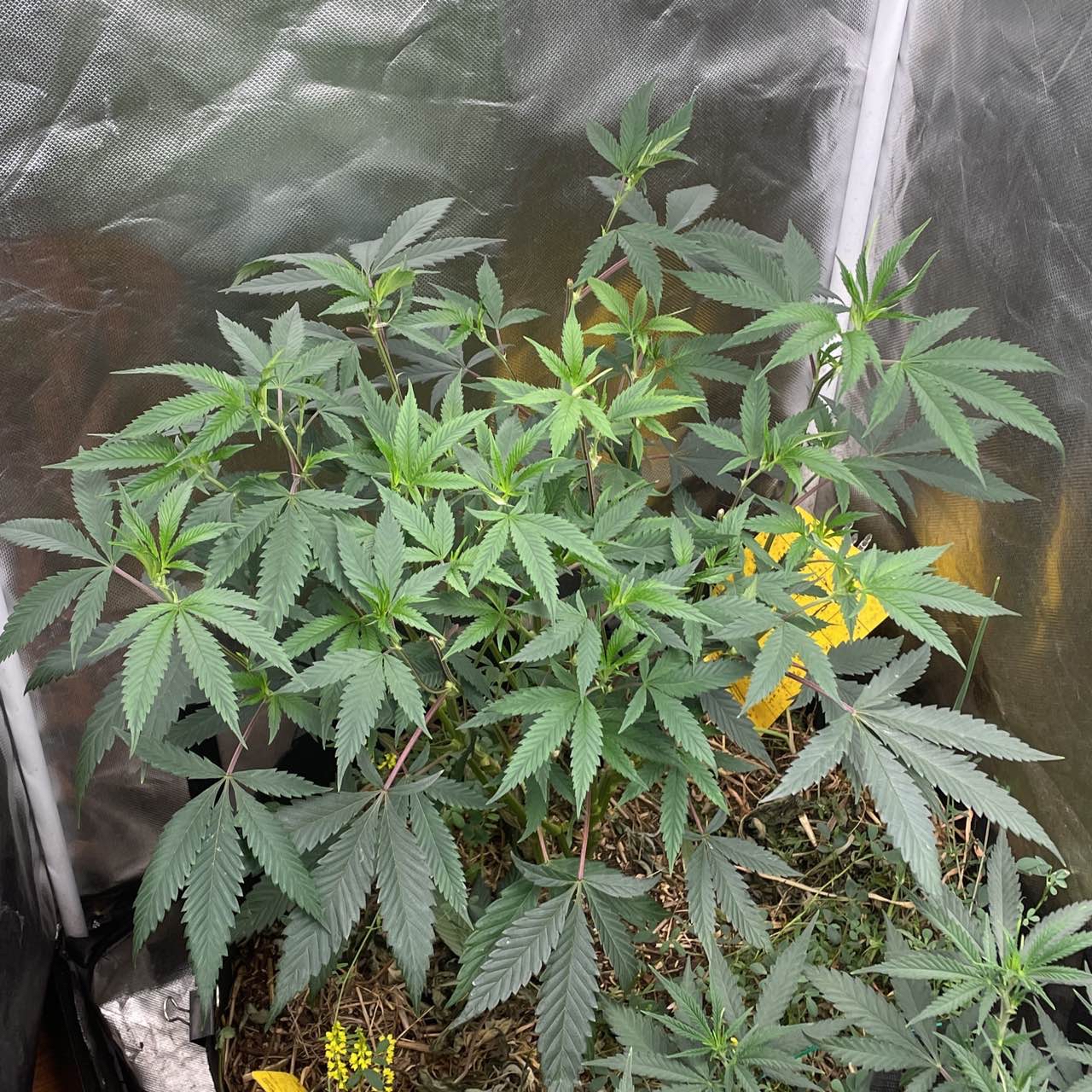 Going into flower soon
2 years ago
Doing okay now
2 years ago
Very slow growth
2 years ago
Caliban I think you are stunted? Low Calcijm can do that.
Definitely put into this pot too early. Slowing starting to regain health though
2 years ago
Acting very weird. It topped itself but only created one new growth
2 years ago
_pocket Because the new growth is smushed.
_pocket Second photo, the growth that would be on the left side is underdeveloped because the current top is driving into where it would grow from.
View 1 additional comment
Stunted by overwatering, she's coming back around though
2 years ago