#cupchallenge Zkittles Autoflower feminine (MSNL)
Planted October 20th,2021
This is a grow for fun as a cup challenge! Planted as seed 10/19/21. Seedling sprouted 10/22/21. 1st picture is seedling at 3 days 10/23/21. Soil: Fox Farm's Ocean Forest. Lights: 18 hrs 100W Mars Hydro, 50W LED growstrip, 45W red LED, 45W white light. Plant is now starting week 4. Nutrients: Fox Farms trio:::Grow Big 1/2 tbsn, Tiger Bloom, 1/2tbsp, Big Bloom1/2tbsp in purified water:::1/2 cup of mixture+1/2cup purified water WEEKLY..
Zkittles feminine autoflower
Coming along nicely!
9 months ago
Topped her today to speed up the new limbs growth! Starting 12x12 lighting today and feeding fox farms trio weekly starting on Friday! Lemme know any advice with Zkittle plants!
10 months ago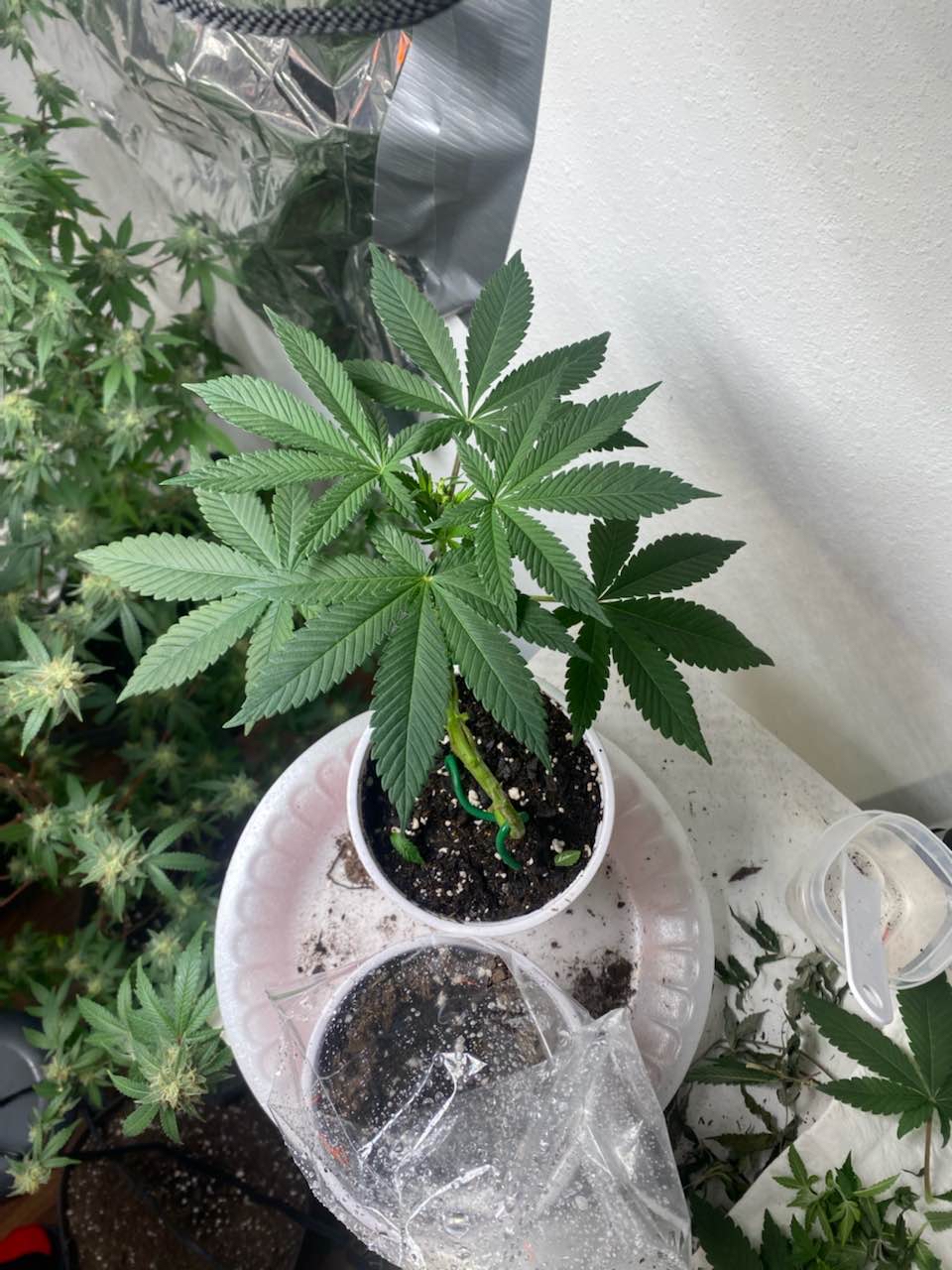 Defoliate a node to extend the bonsai effect I've got going with her:) fimmed a couple days ago
10 months ago
Looking good babygirl ❤️‍🔥
10 months ago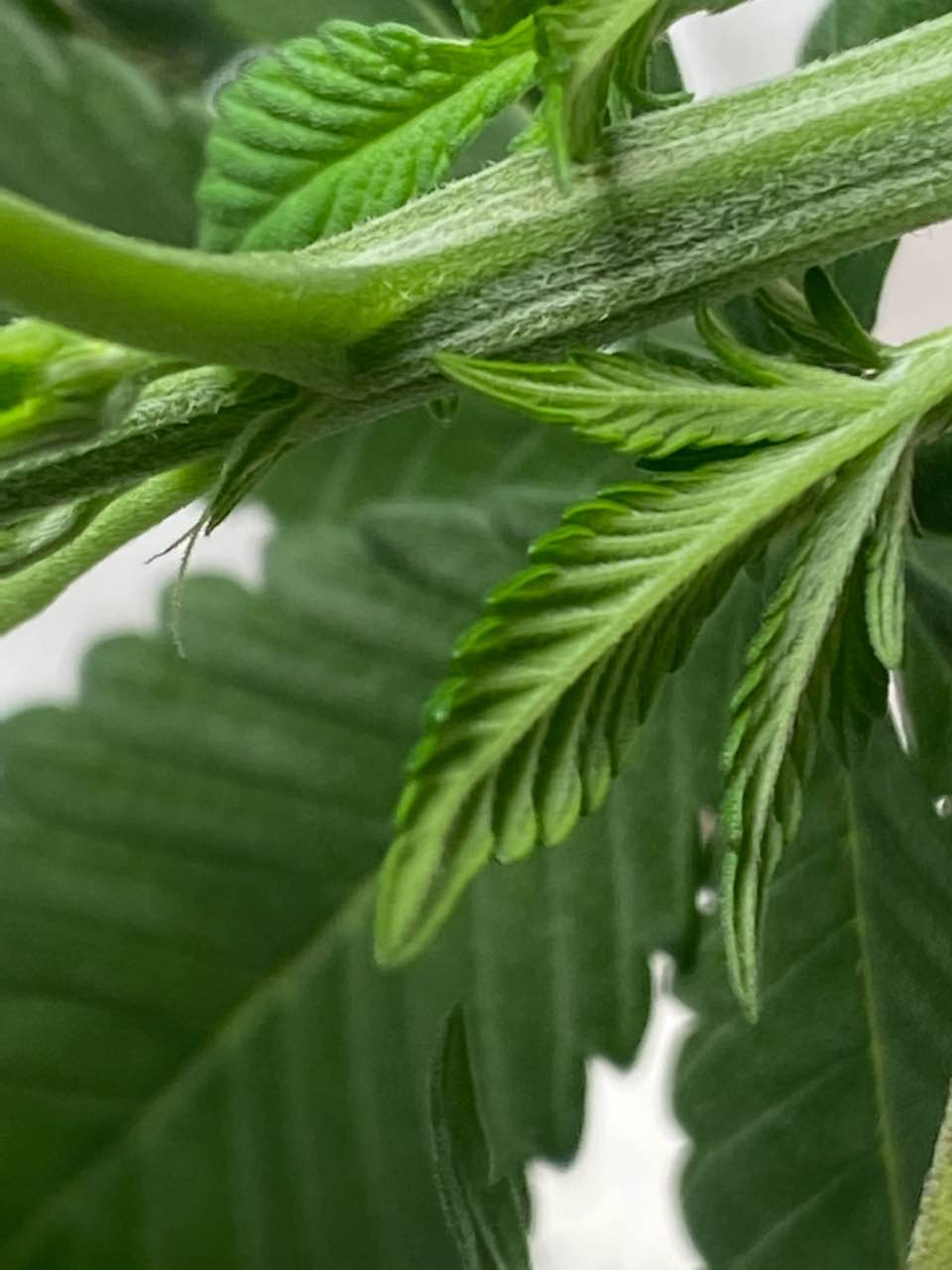 Started showing stigma(tiny hairs) yesterday. Fimmed her yesterday and pulled over for some more LST. Still misting daily.
10 months ago
My cat knocked her over this AM. But she's getting hairs!
10 months ago
Gonna keep at 18hrs of light until Friday and switch to 12/12 with stronger nute mix
10 months ago
Been misting daily since her last feed. Also turned the temperature up in the room as the outside temperature has been 29-35 this past week.
10 months ago
Chief Smokalot Nice tight grouping of nodes/ leaves. Looks like your foiler feeds/ mist are complimenting nicely. It's probably almost time for a transplant with a thicc stock like that forming
SaintAnderson77 Thanks bro! Should i go ahead and transplant since she's looking so perfect?? I was growing her as a #cupchallenge but now I'm thinking bout transplanting her over for bigger results since she is such a dime piece
Starting LST early as it's going to be a bonsai cup challenge!
10 months ago