🧬Brother Mendels Genetics🧬
Fall 2021
🧙‍♂️- BROTHER MENDELS GENETICS 🌱- 9 Blackstrap Auto's 🌱- 6 Mystery Auto's ⛺️ - 10 x 10 Vivosun Tent 💡 - 2 ROI-E680S (GROWERS CHOICE) LED's 🧪 - Roots Organic: Buddha Grow/Bloom/HPK @ CalMag 🖊 - 1 Milwaukee PH Pen 🪴 - Soil: Roots Organic Original 💦 - Midea 70pt Dehumidifier ❄️ - Whynter AC/Heater 14,000btu Dual Hose ☢️ - Titan Co2 Regulator w/20 lb tank 🎛 - 4 circulation fans inside tent 📸 - 1 Merkury 1080p Wireless Cam 🔌 - 1 Merkury 4 outlet wifi controlled 🔌 - 1 Merkury single outlet wifi controlled 💻 - 1 Hydrofarm Co2/Temp/RH Data logger 💧- 3 Flora Flex multi bubbler. Automatic watering system. 1 - Hydrofarm 6" duct fan. Circulation fan inside tent 1 - 8" A/C Infinity duct fan.
Blackstrap Auto - Mystery Mix Auto
batray What is the super purple stuff is it huckleberry?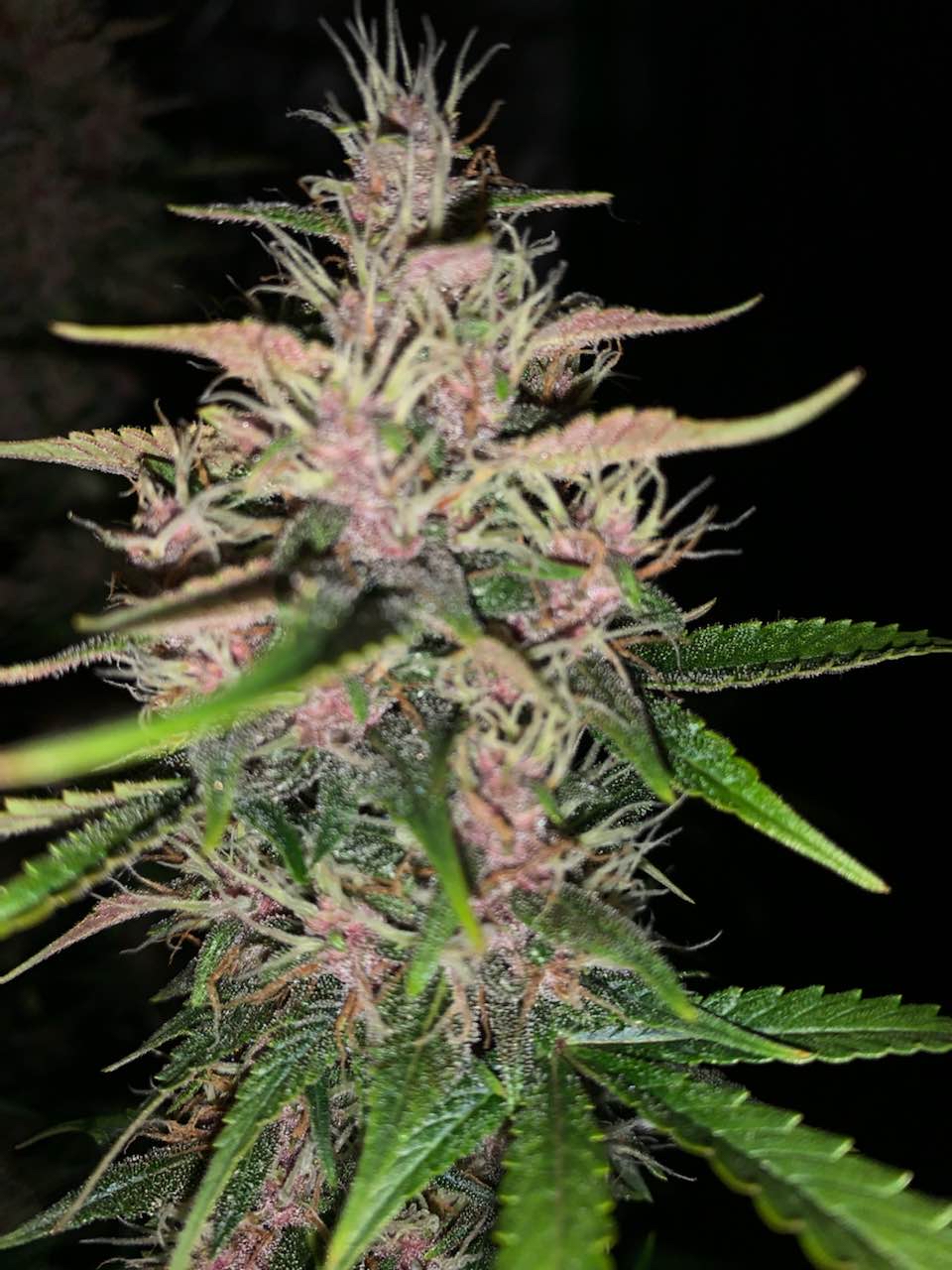 Coming along nicely!!!
a year ago
Upgrade: Added automatic 💦 watering system. 3 Flora Flex multi flow bubblers @ 1 - 1,200 GPH submersible pump. Now because with the auto water system I no longer need that black and yellow Home Depot tote on the cinderblocks, I'm going to turn that into a DIY cloner.
a year ago
Quick check in on the girls, everyone looks happy and healthy. Also, I was able to take my 6" Hydrofarm duct fan off of the intake run for the air conditioner, seeing as how it was overkill. That allowed me to mount it at the top of my tent, in the middle. I also left one of the adjustable 90 degree elbows on it to direct the airflow down towards the plants. This allowed me to remove 2 other smaller less efficient circulation fans from the tent.
a year ago
This portable A/C is a game changer! Works great! It's a heater and an A/C in one unit. Steady temps!!!!! Sells on Amazon… I still have to run my Dehumidifier with it to control R/H, however it's much much easier being able to set a stable temp of my choosing and walk away knowing it's going to hold steady…. 🌱🪴🍁✌🏼
a year ago
emaj7b5 I'm going to need a small heater once winter sets in. Yours looks nice but may be more than I need.
🏴‍☠️🌱🪴🍁 Yes most likely more than you need! However, before I got this unit I had a electric oil filled heater/radiator from Home Depot, simple thermostat controlled, you set your temp and it will cycle on and off to keep that temp. I'm out right now but when I get home I'll post a pic of it for you. Under $100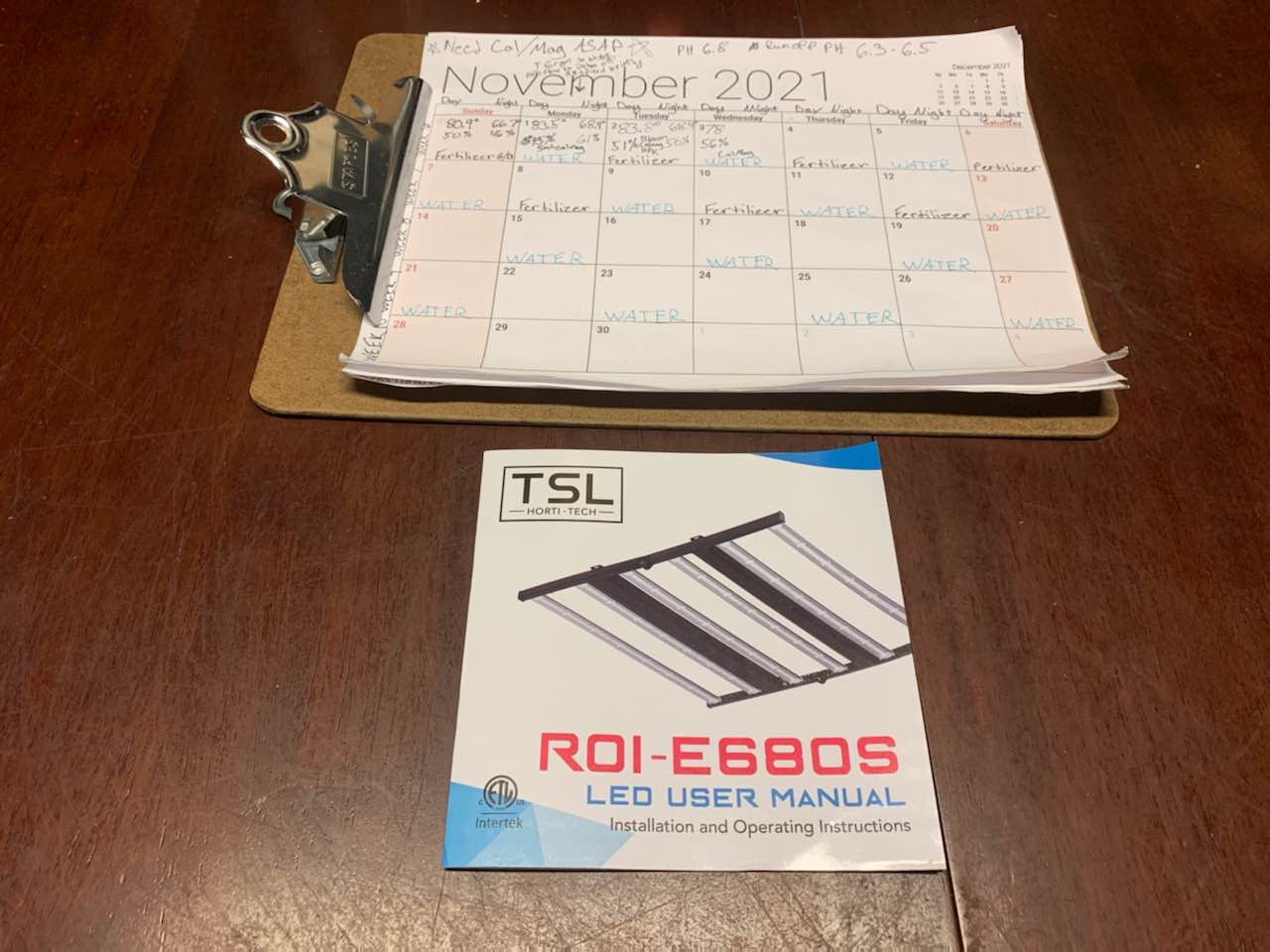 I don't know how I feel about it being 6 inches from the canopy…
a year ago
TheSocialGrower interesting… i guess they're trying to capture the magic of the now old school t5(?) bars? i love your schedule though!! simple & effective, i'll have to give the clipboard & printer paper a try
🏴‍☠️🌱🪴🍁🪴🌱🏴‍☠️ It just works for me… 🤷🏻‍♂️ I'm always adding shit as I'm thinking 🤔 but thanks 🤙🏼
Update: So I had 2 of the mystery mix go hermie on me…. 😭 Anyways I was fortunate enough to be paying attention and I caught them right at the beginning of production. There was no pollen inside at all, only water 💦. So hopefully no other Ladies got pollinated by some freak occurrence of nature. As far as the 2 that did herm on me, I immediately removed them from the grow space, isolated them upstairs on another floor of the house. Proceeded to "CUT" not pull with your fingers/rip off like an aggressive 3 yr old, every "NANNER" I could possibly find. I mean I sat at that table for hours going over these two!!!! 🙄😬 Hopefully fingers crossed they will recover from the LST stress (my first time trying LST) and stop producing the "nanners" all together. I would like to be able to put them back in the grow space to finish with the others. That may not be an option tho, which is why I have the grow lightbulbs installed in the fixture above them, just in case they have to finish out their life cycle up here in "quarantine"…
a year ago
TheSocialGrower lol, i love the kitchen table quarantine setup. good luck with the hermies! hopefully they revert back
Dave3761 LoL I already had the fixture hanging there, and I never use the table as it is so I just said the hell with it… I think I may just keep one there permanently just because I enjoy looking at it!!! 🤣 So is it possible for them to revert back? I carefully cut all nanners off with snips. That was 2 days ago and I have yet to find another one 🤷🏻‍♂️
The rest of the girls are looking great!!!They got 5 ml's of CalMag last night with their watering. Should help correct that slight yellowing of lower leaves….🪴🍁✌🏼
a year ago
emaj7b5 What day did you give your first feeding? Looks great!
Dave3761 Thanks!! 🤙🏼 Let me check my grow log for you…
Dave3761 Ok, they went into the dirt as seeds with 1/2 inch taproots on Tuesday Sept. 21st, 3 days later (24th) they had all popped up. They got only PH'd water for the first 10 days. Day 11, Friday Oct. 1st they got their first feeding. Roots Organic Budha Grow: 10 - 15ml per gallon of water used… 🙂✌🏼
View 1 additional comment
Besides the 2 that Hermed on me, the rest of the girls are doing awesome!! They got 5 ml of CalMag last night with their watering. That should help correct the yellowing of the leaves
a year ago
Lights on is at 5:00 p.m. so this is their morning right now, getting ready to feed them. Roots Organic Buddah Bloom, Roots Organic HPK, CalMag. Water Ph'd to 6.8. My runoff water is between 6.3 - 6.5 the bitches are happy and life is good! 🤙🏼✌🏼🌱🪴
a year ago
Peng Which one would you say is the CEO?
Dave3761 It's a toss up, either that first one in front on the far left, or on that left side also in the back, there's one that I LST the shit out of…. 🤷🏻‍♂️ we all gonna find out together… lol
View 1 additional comment
Sleepy time… 💤
a year ago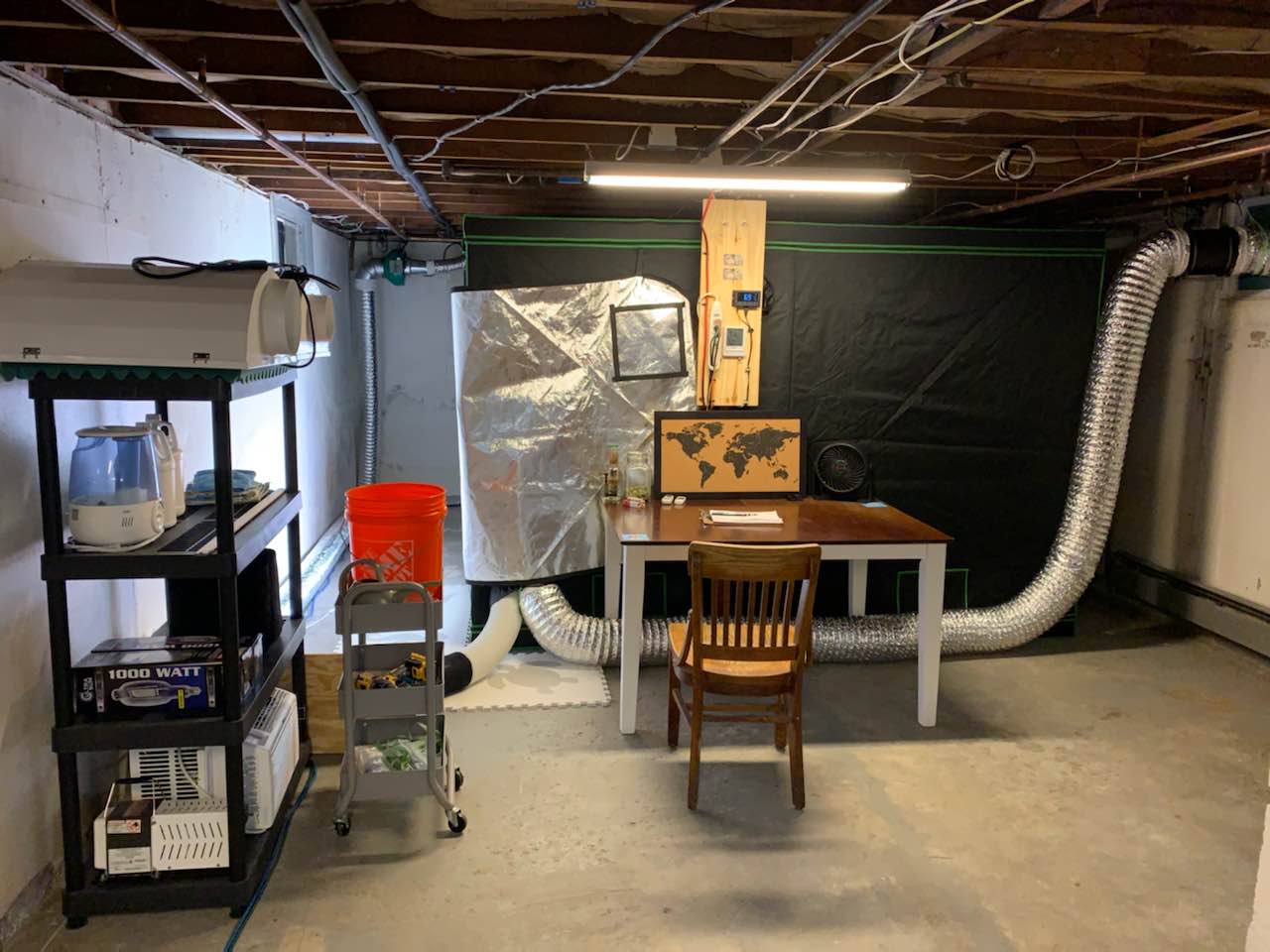 Some older pics…
a year ago
Dave3761 Thank You! I'm still working on filling the other side of the tent out with gear and 2 more lights. All in good time. ✌🏼
View 8 additional comments
Ok, they woke up at 5:00 p.m.. Started feeding Co2 at 7:00 p.m. on for a 1/2 hour at 1500 ppm, off for a 1/2 hour, then repeats like this until 11:00 a.m. tomorrow morning shutting down 2 hours before the lights shut down for 4 hours (1:00p.m.-5:00p.m.) Peak electric ⚡️ hours… 🤷🏻‍♂️ I also have 29 solar panels, so I guess I'm just a little OCD LOL 😂
a year ago