White gummy
Spring/Summer 2021
Seed found in a bag of Zaza. Growing beautiful
Day 28 of flower 😴
a year ago
I got a feeling I have some challenges ahead of me
a year ago
Chief Smokalot Like couch lock and bottomless munchies?? ... looks great
cannabri @Chief Smokealot 😂😂😂 ayyye thanks
Day 16 of flower
a year ago
My problem child. Just had a feeding. Chillin with the beans 😎 #coolbeans
a year ago
This clone is flowering, I don't like that.
a year ago
steezykayla Not enough light outside ? Depending where you live doing outdoor photo isn't really now isnt really feasible
👀 I think those are pistils FINALLY
a year ago
cannabri @combatmedic81 I'm quite proud 🥰
Still have some nutrient issues here and there. Also, meet WG II, the clone from White Gummy's broken branch
a year ago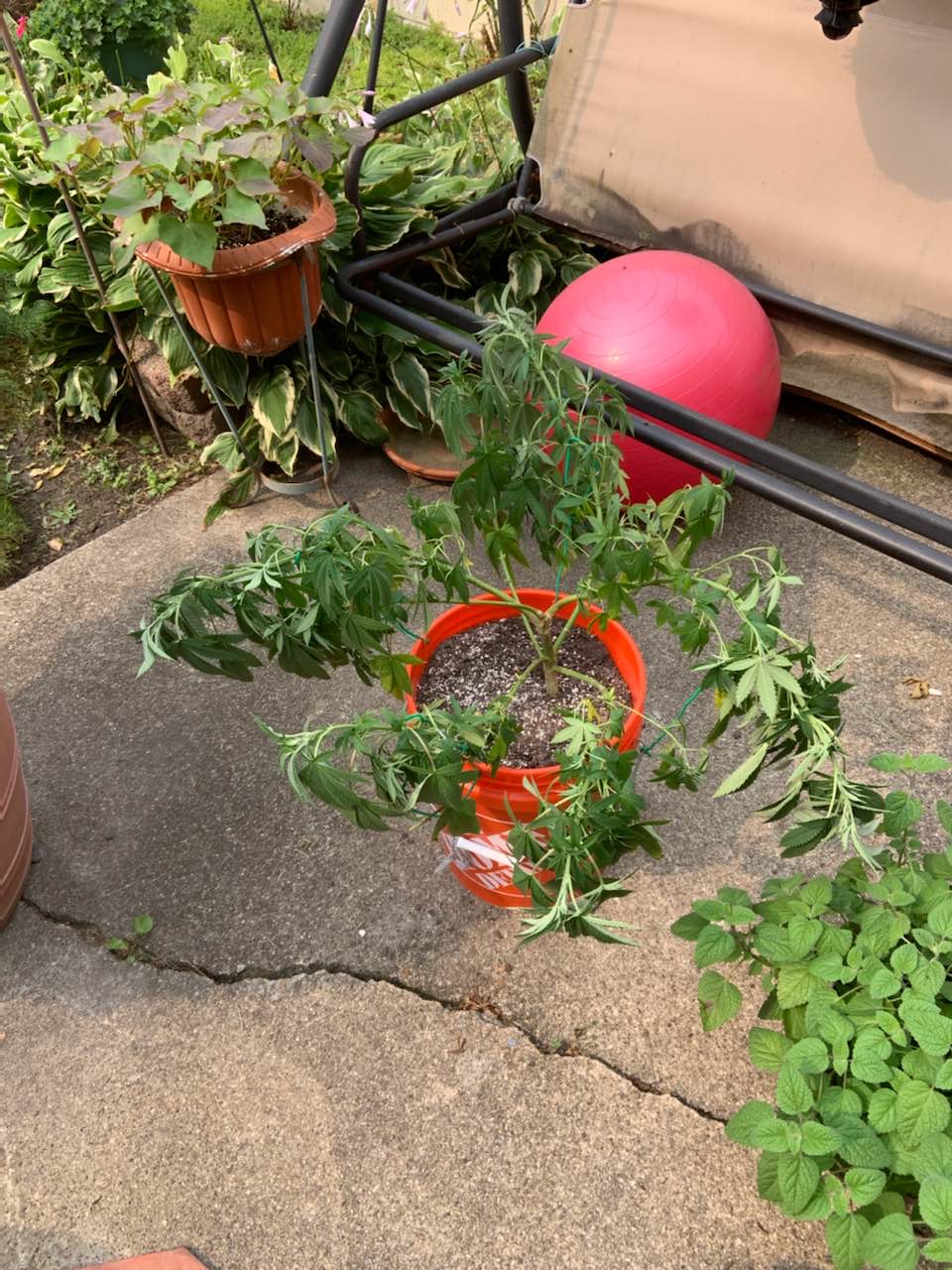 Let's take a poll…. Overwatered comment 💦 Underwatered comment 🥵
a year ago
Caliban Yes. Do you have holes 🕳 on bottom to drain?
Caliban It could be either. His deep does your finger goes into soil until you sense moisture
View 3 additional comments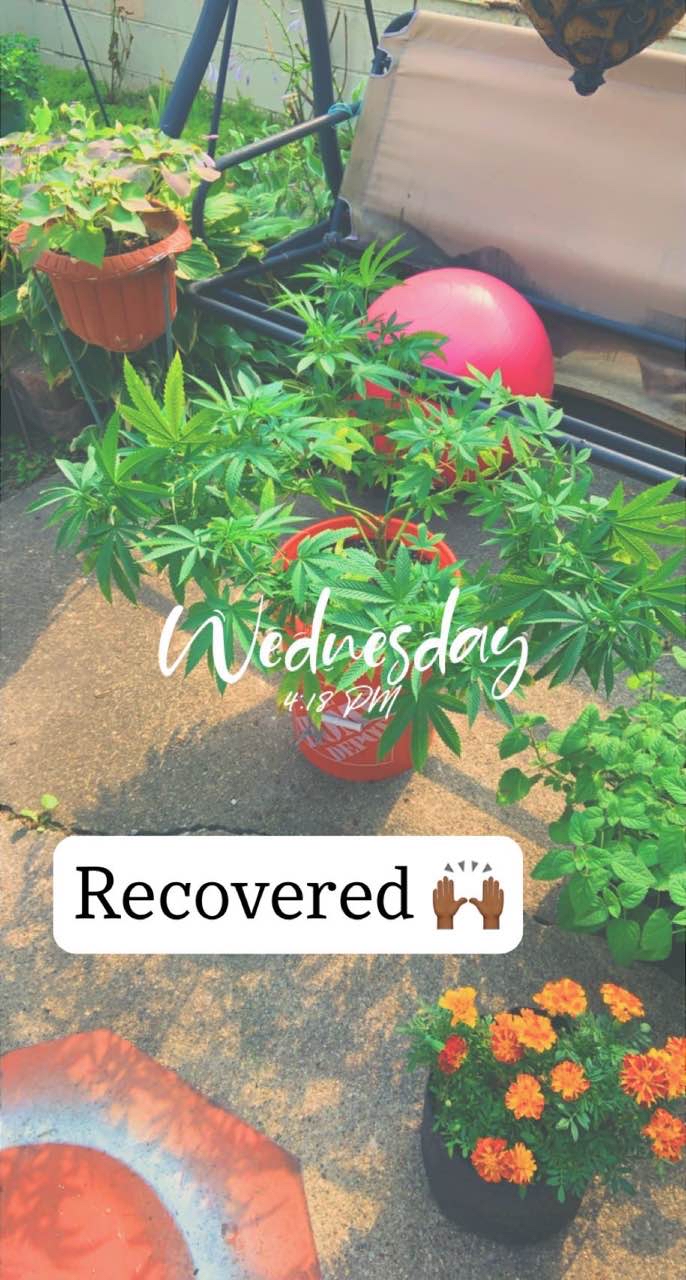 😅 Guess she was thirsty after all
a year ago
It was all good just a week ago
a year ago
Just had lunch 😋 and a trim 🪴🍃
a year ago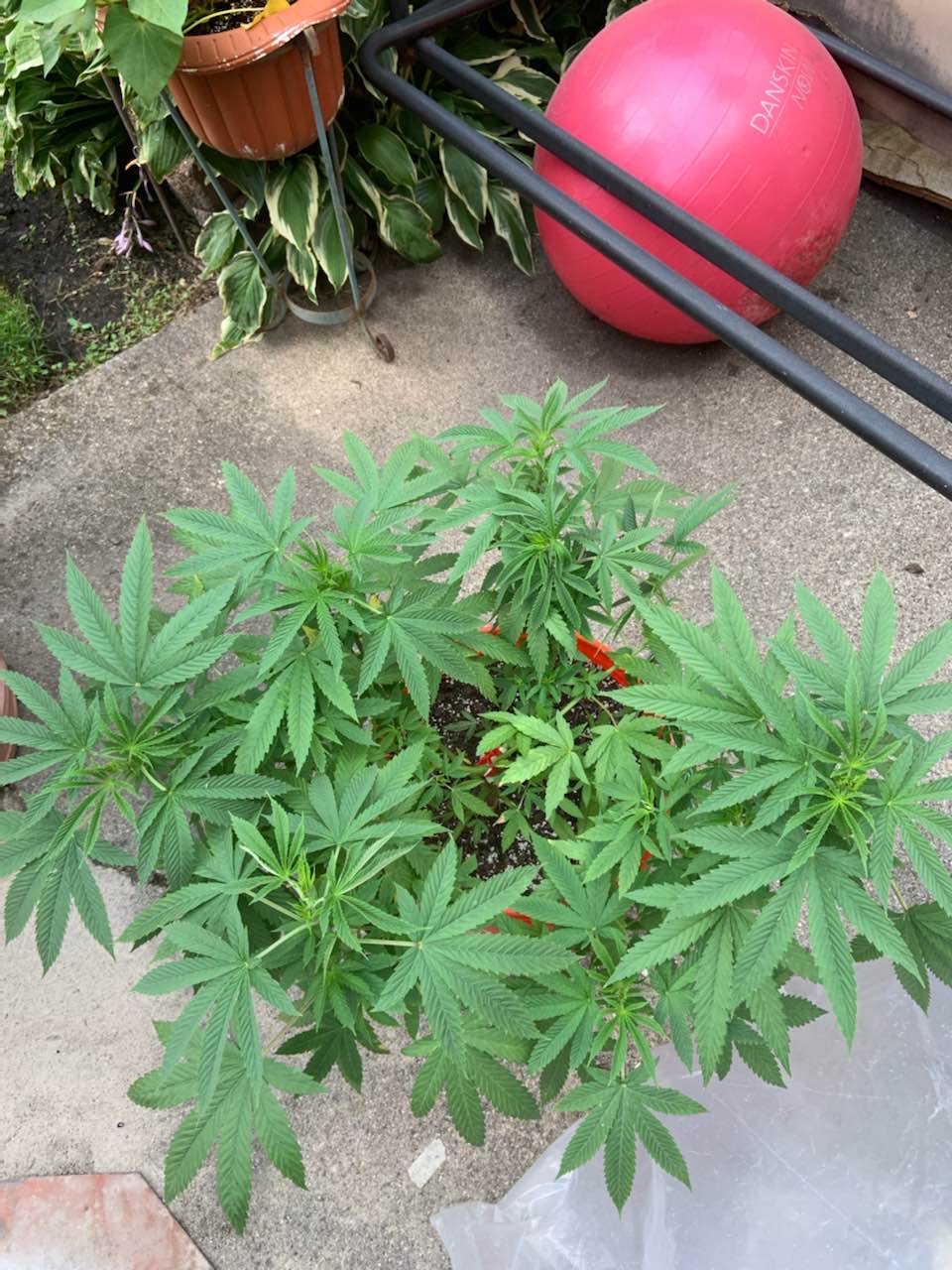 Did a lil defoliating, looks like nitrogen deficiency. Fed a half the portion of Back to Earth Organic 4-4-4 and Superthrive with a gallon of water. Ph 6.86.
a year ago
budbunny Looks like over watering leaves, not deficiencies
cannabri @badbunny 🤔 I considered that too after doing some reading. About 2 weeks ago it got rained on nearly nonstop for a week. Then I called myself flushing it. I'm just gonna leave her alone for a while. Thanks
budbunny Your welcome checkout my grow lmk what you think!
View 1 additional comment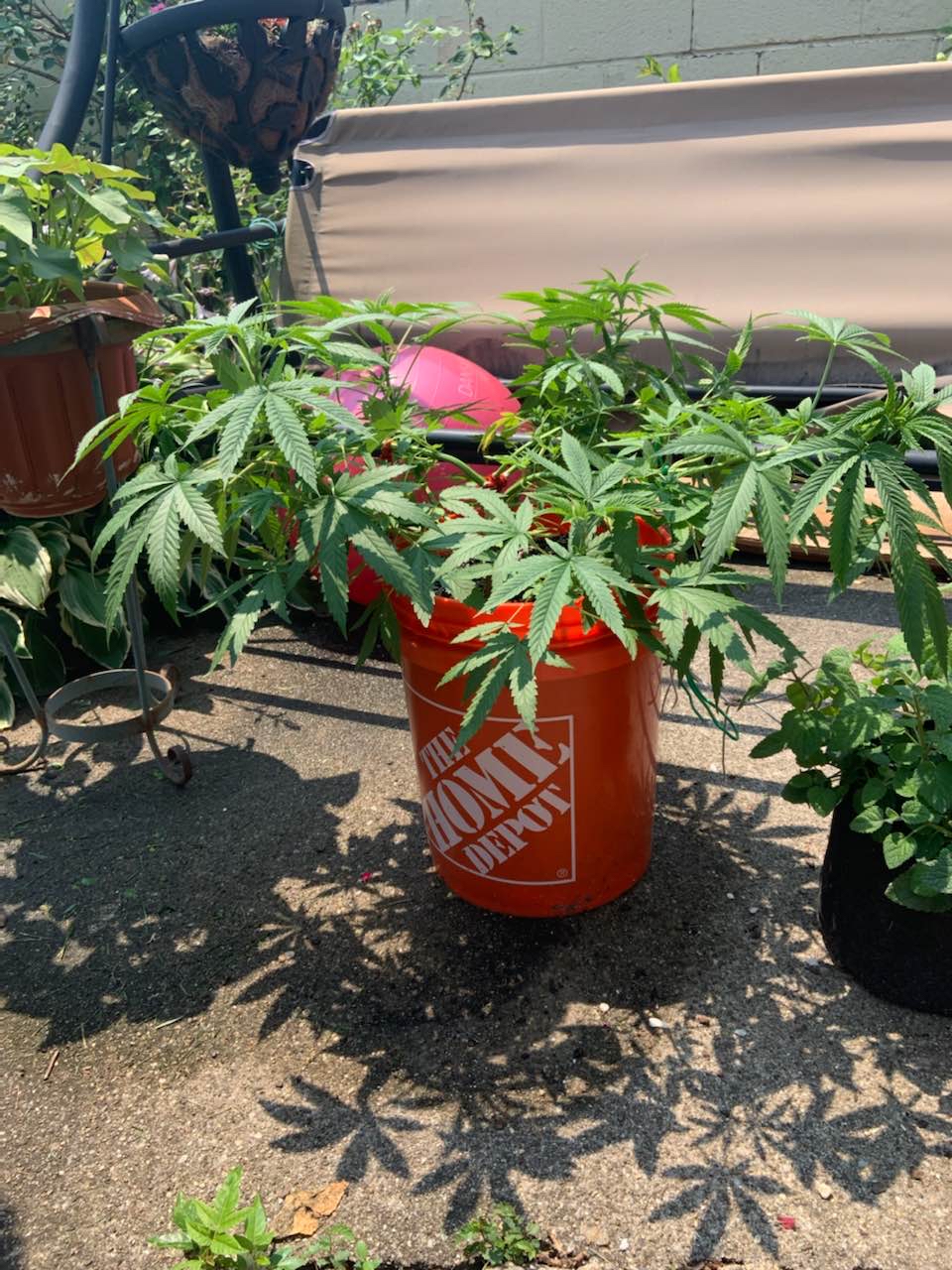 I attempted to get all scientific today and ph'd my water…. La Dee Dah 🤓 I think my ph meter is a hunk of junk, for the most part is kept reading 6.86 no matter what. Then I added droplets of ph down and all the sudden it read 4. I added some baking soda and back to 6.86. Wtf 🥴 I'm not about to keep playing around lol…. Then I tried to get a reading of the run off which was 632 ppm, idk. Anyway calmag today and tied down some super long branches in attempt to even out my canopy. We'll see….
a year ago
cannabri @badkarma it is organic soil Fox farm happy frog and I amended with dry organic fertilizer. I mean it looks healthy to me, a few burns here and there. It's growing which is good enough for me. I figured I'd better keep track of these things for the best potential. But I like the philosophy of not phing. I'll check out that video
cannabri @BadKarma NICE u got gorgeous plants yourself
Sprayed with some neem oil mixture earlier today…. And then here's this guy just chillin 👀
a year ago
She's been getting nothing but rainwater for over a week. I need to treat her with calmag or something but I'm loving the growth 🌱
a year ago
Shawdi thicc af ain't it 💚
a year ago
She think she grown now 😏Tryna flower like she cute or something🌼 Girl you ain't grown! 😂
a year ago
steezykayla Not sure if it's just the lighting but it looks sorta like the new growth is showing yellowing with darker green veins. Are you hitting in desirable pH range?
cannabri You're right. I'm probably not. Super novice, I have a vivosun ppm meter and I've watched some YouTube videos but I don't really understand how to use it
cannabri Well I don't understand what I'm reading and what it means
View 7 additional comments
Look like those tops are coming through
a year ago
Prayer Hands 🙏🏽
a year ago
It stormed a little the other morning and high winds knocked over my patio umbrella. Of course it landed on White Gummy smh. A little masking tape and Recharge, 2 days later she seems to be recovering nicely
a year ago
FIM OUTDOOR LIFE
a year ago
How it started vs how it's going: germination to day 43
a year ago