A.A. Hydro Xspearmint
My first Hydro
HOMEMADE COFFEE CAN HYDRO EXPERIMENT # 1— Germination- paper towel…. Deep water culture hydroponic system… Nutrients- Advanced PH Perfect micro, grow n bloom with macro and micro nutrients…. Added Overdrive during flower… Lights- fluorescent t5/ sun from window/ cheap 600w LED
Local bred A.A. Photoperiod regular seed
Almost a quarter. My biggest yield yet. 😂Taste tested a nug, not bad for not being cured yet. I'm super happy.
3 months ago
Harvest. My first successful photo period and my first hydroponic. Thanks to all who gave me tips during the grow. I flushed for 1 week. We have rainy weather so our temps are down right now. Thank God, hopefully my dry and cure process goes well. Praying for good taste
4 months ago
rhanneman1 Congratulations! Nice work. Trying my first photo now🍻
NMcannabisGarden Thanks! I really appreciate it. Looks like your autos are amazing
My buds are actually stacking. I think I restabilized her since my roots look really good and new growth is looking good as well.
4 months ago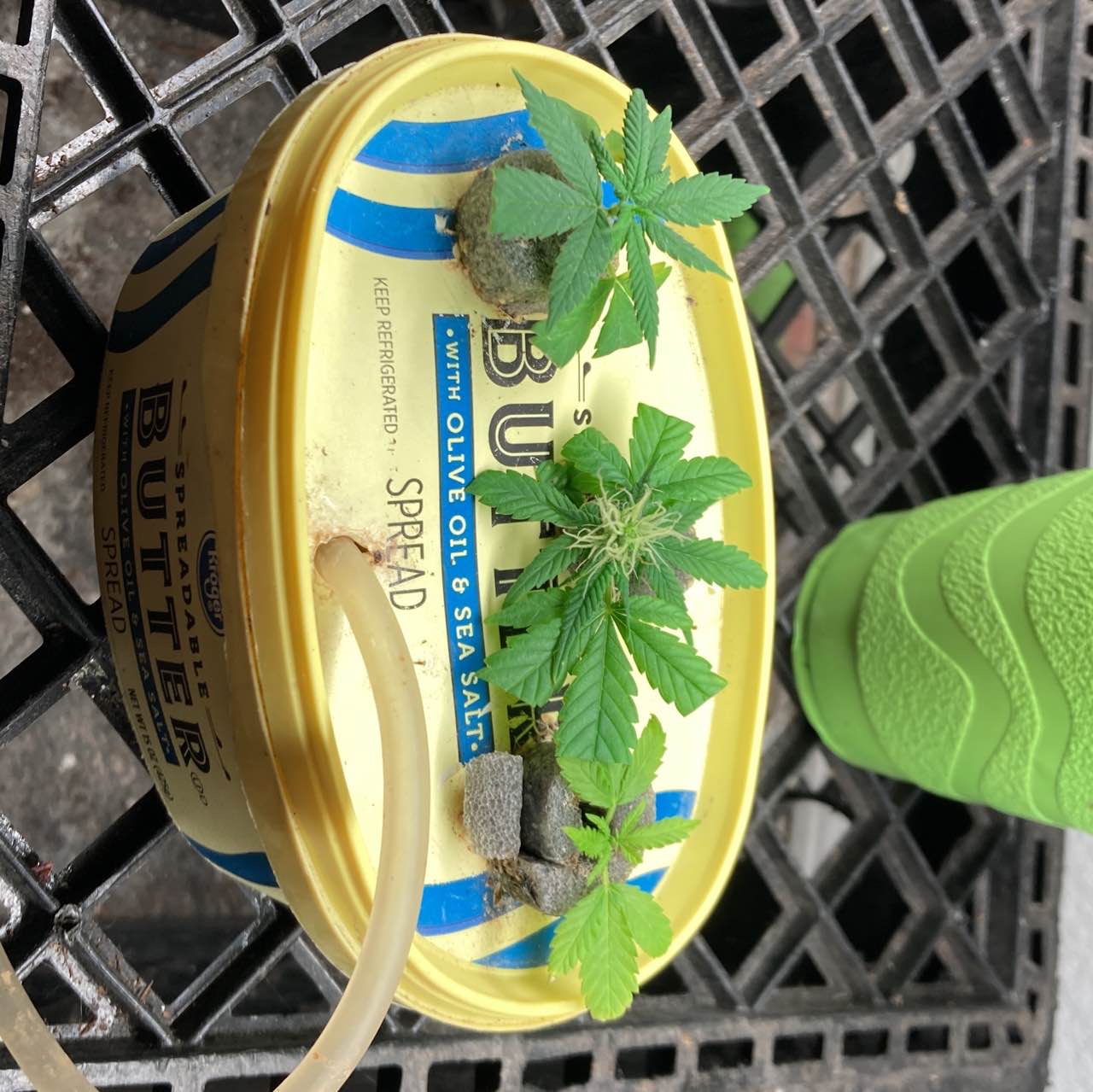 Gonna try to monster crop in my homemade bubble cloner. Took her best lower branch
4 months ago
@eaegifts I've done this before it's very fun. Mine kept turning purple as it rooted, be sure to use a lite Veg mix. Good luck with her and happy growing
Coming back from the burn. Now I see how DWC can turn quicker than soil. Res water is filtered, ph'd at 6.5, ppm 200-250, advanced nutrients at 1/4 strength.
4 months ago
Rinsed the roots. Gave ph'd water only for a few days. Changed out res and gave microbe, worm castings, and banana tea for a few days. She seems a little better. Changed res back to 1/4 strength nutrients w/ ph'd RO water. 🙏🏽🙏🏽🙏🏽
5 months ago
I think I have nitrogen toxicity? I upped her nutes from 1ml to 2ml for the bloom 3 days ago but that's the only thing that changed.. any advice would be greatly appreciated. So far I've changed out the res with 1/4ml nutes only to wean off n flush. Probably gonna change out with ph'd RO water only tonight after work. 🙏🏽
5 months ago
Caliban N toxicity for sure. Try skipping a feed or two. Adjust PH to make the other Nutes available. This will recover. Eliminate most of N through rest of flower.
srzzz i never go higher than 200ppm for veg nutes for autoflower
View 4 additional comments
Ridiculous growth
5 months ago
Healthiest plant I've ever grown. Flowers are forming more
5 months ago
View 2 additional comments
I can't believe I'm 2 for 2 with female photos this run! 😁🥳.. She was dry so I filled her res with 1 liter water and 2ml adv. nutes. Ph perfect.
5 months ago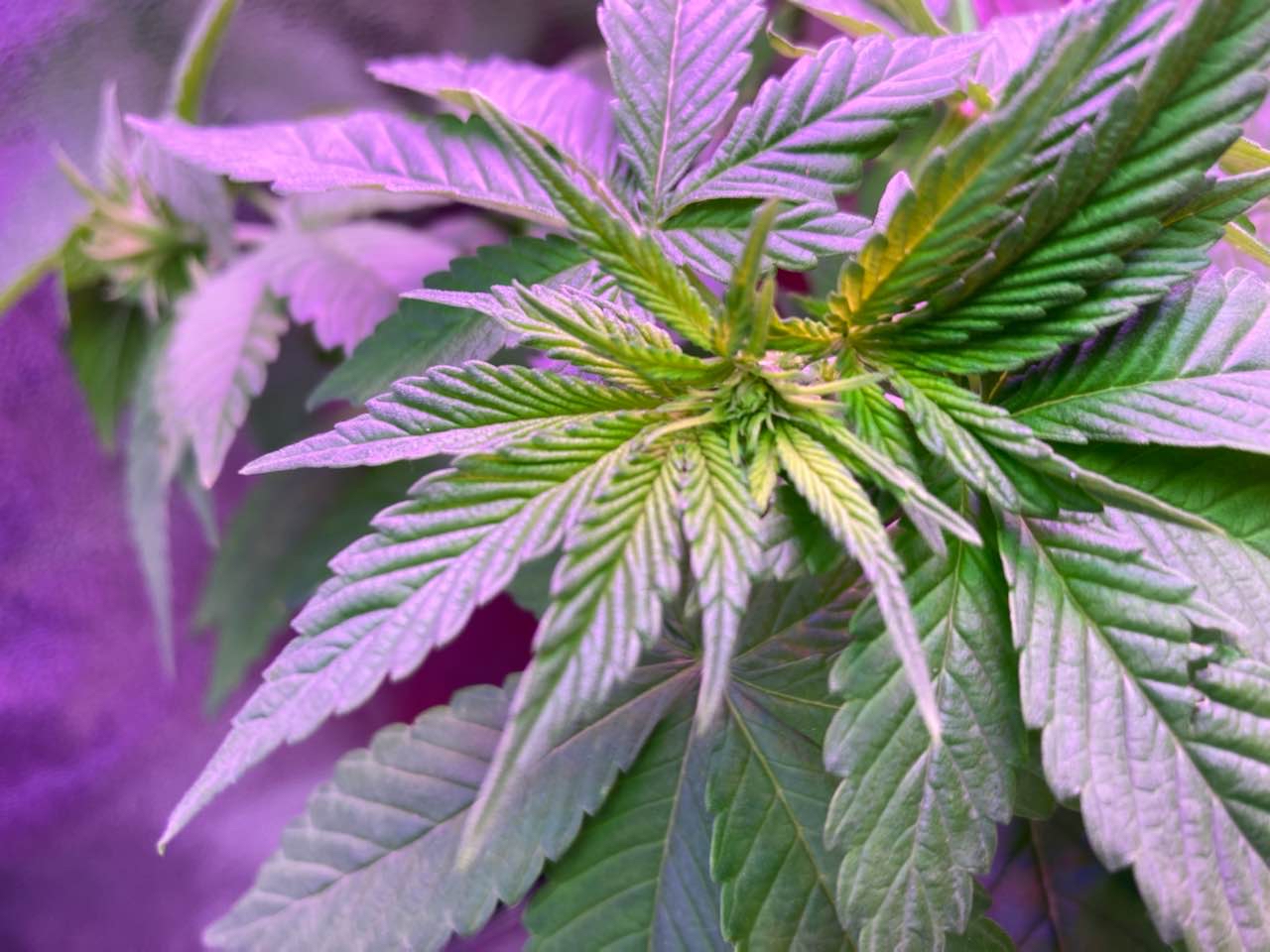 I think she's female!🥰 or might be hermie 😞. I broke a branch n taped it back up. Don't want to do that again so I guess I'll stop w the HST now n let her bloom in peace
5 months ago
HST only on this one. Every time I've bend a branch it pops right back up.
5 months ago
Flipped to 12/12
5 months ago
Hydro (28 days) already passing up my soil Auto (45 days)
5 months ago
Lots of new growth
5 months ago
Changed out the water and gave fresh nutrients. Gave a bigger reservoir.
6 months ago
Topped yesterday. First 5 blade fans have formed.
6 months ago
Will be awesome if this one turns out female. 🤞🏽
6 months ago
I topped the roots…. First fan leaves r fully formed. Color has improved with a little bit more nutrients last feeding. If I can take this photo period through flower I will try on an autoflower next because my autos alway dwarf out. 😂
6 months ago
Wowed by the speed of growth
6 months ago
Good noticeable daily growth
6 months ago
Growth is amazing so far. Leaves were light so I gave 1 ml advanced nutrients ph perfect which has all macro and micronutrients needed. Water ph was between 6.3 and 6.6.
6 months ago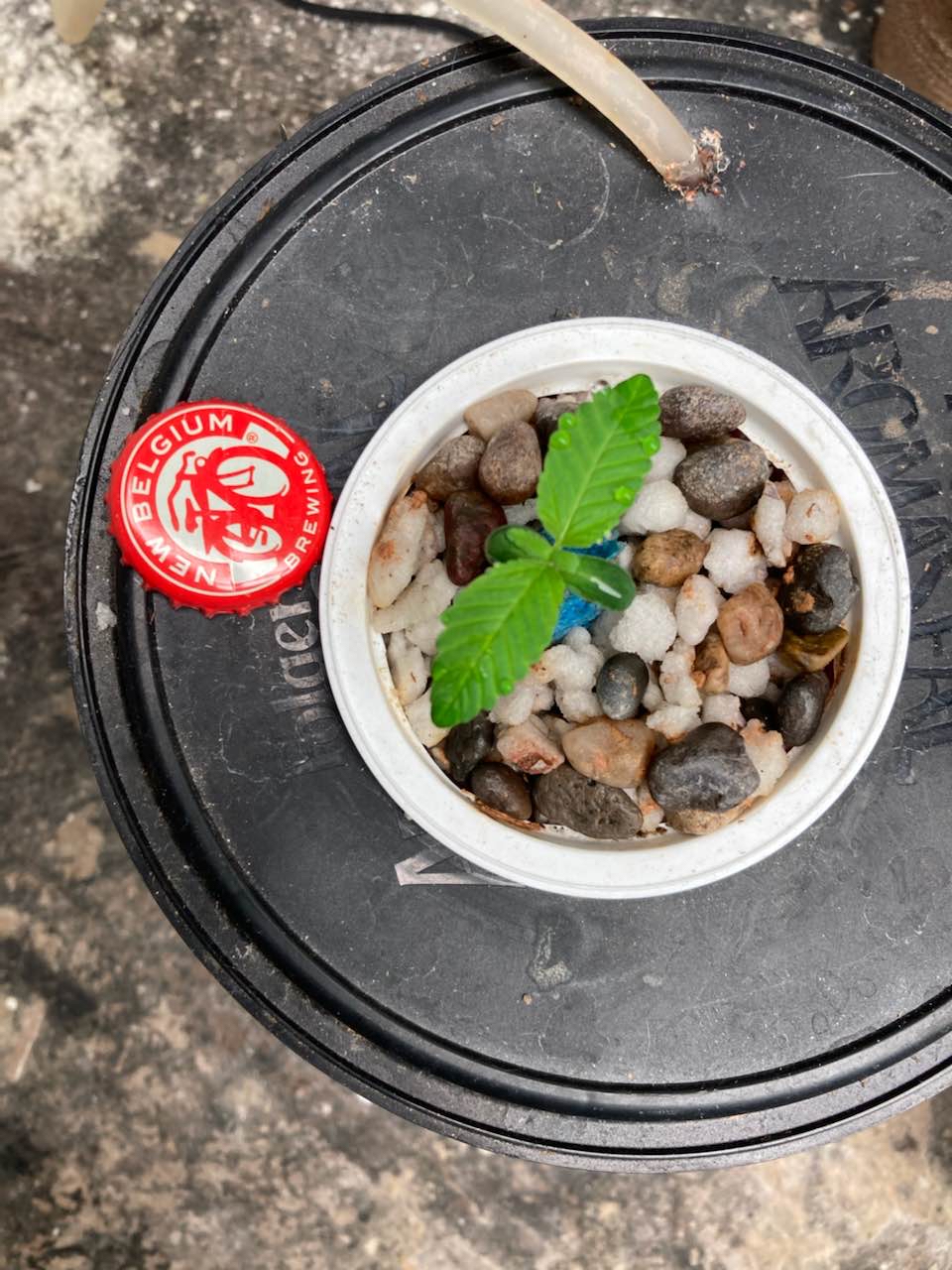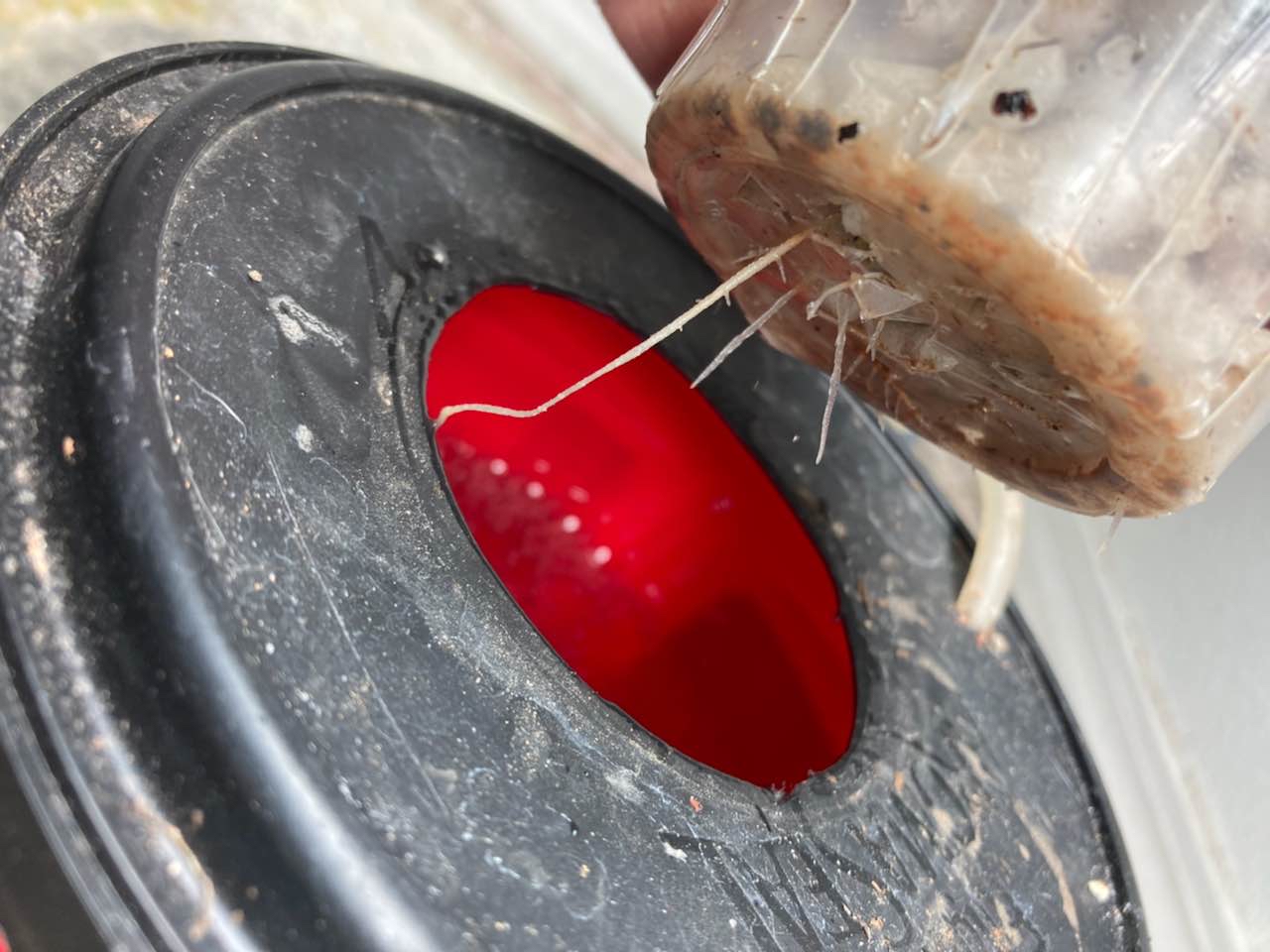 Biggest seedling to date for me. Homemade mini hydro set up. Last pic is 1 week old hydro VS 2 week old soil seedling
6 months ago
Steady growth. Gave 1/4 strength nutrients 4/2/22
6 months ago
Accidentally topped the taproot but has daily growth still
6 months ago
My first hydro. Homemade setup. Coffee can, aquarium air pump and bubble stone, mealworm cup for basket, perlite for the roots to cling to, river rock from the Sandias runoff to keep out light, small piece of sponge, local south valley homegrown regular photo period seed.
6 months ago