White widow dwc
Fill the tent
Fox farm ocean soil, fox farm nutes with cal mag and terpinator
Constant battle with this one
7 months ago
Good growth past few days
7 months ago
She's still recovering but is looking a lot better
7 months ago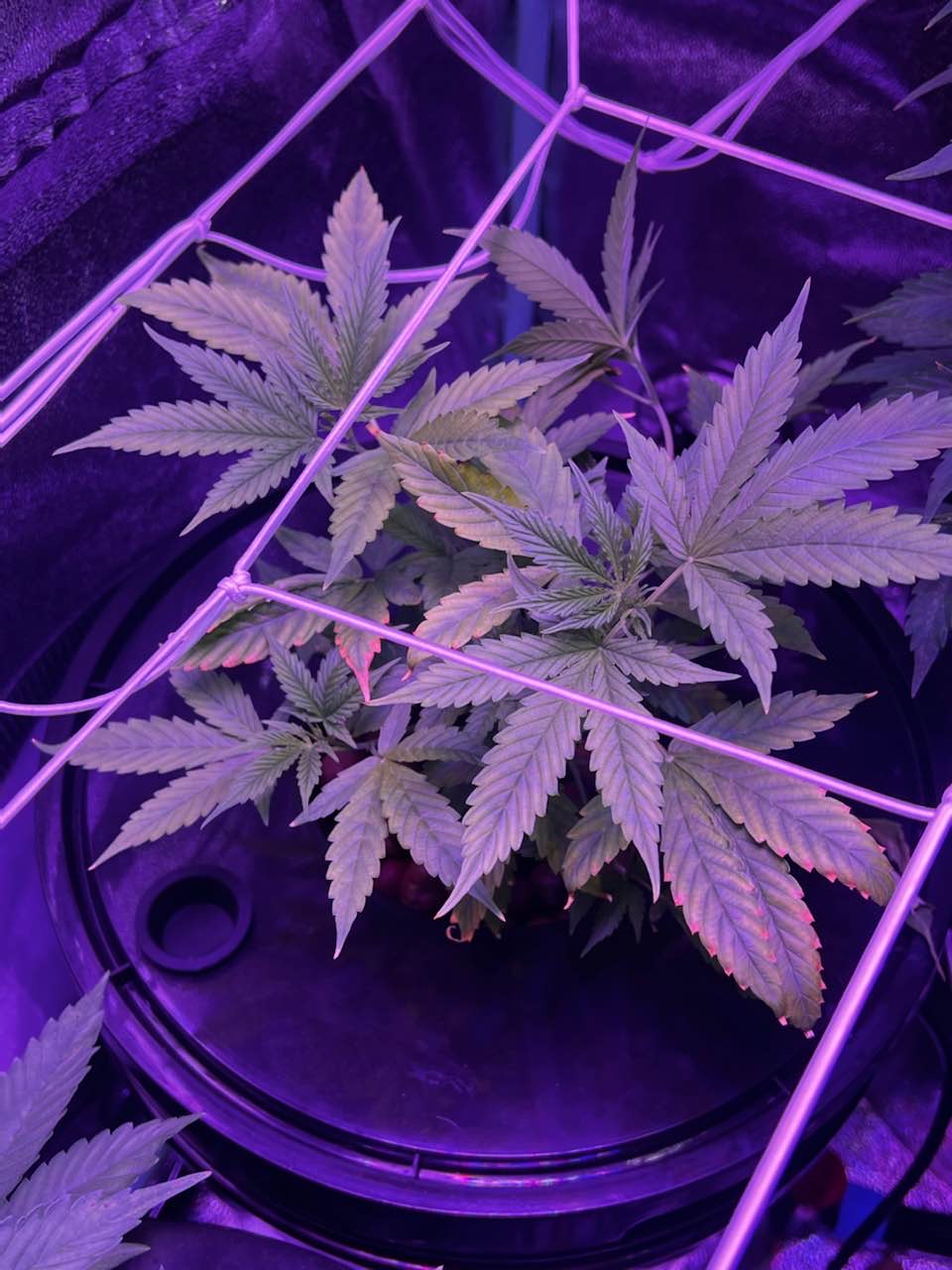 Ph has been steady the past 2 days finally hopefully can turn her around
7 months ago
Trying to get the ph level straight only one in tent giving me issues
7 months ago
She's recovering good, Got this seed from a ww auto so this should be an auto too right?
7 months ago
Coming along nicely
7 months ago
Little nute burn adjusted ph to 6.5 was at 5.6
7 months ago
Good growth topped today
8 months ago
Getting her green back really taking off
8 months ago
gpurps Can you tell me how much you are watering her and how often? Mine is at about the same size.
stoned_ginger Mines in a dwc so it's constantly in aerated water
gpurps Oh ok gotcha, good that variable is more controlled then I would think.
Had to kill off the other one started a frosted biscotti in its place
8 months ago
Don't think the seedling will make it dropping another seed tomorrow
8 months ago
Growing nicely
8 months ago
Moved into new home growing great
8 months ago
New set up arrived today everything is perfect no leaks all parts were accounted for
8 months ago
Progressing nicely
8 months ago
Progressing nicely
8 months ago
Moved all seedlings to temporary home till my new hydro set up comes in eBay is taking there sweet time
9 months ago
2 white widows sprouted and growing, 3rd might still sprout 🌱
9 months ago
1 out of 3 have popped so far
9 months ago