First grow
Fall 2020
This is my first grow, never even seen another grow in person.
Peanut butter breath, Hawaiian Punch, biscotti
2 weeks into flower
3 years ago
Net installed
3 years ago
3rd day of flower
3 years ago
About to install net then flip to 12:12
3 years ago
I think my baby is slowly Dying on me. Anybody got any advice for a new grower? Leaves are canoeing and others are browning?
3 years ago
BigSluice You got some deficiencies for sure. Are you balancing your PH when you feed your plants and are you using nutrients and maybe mixing to strong ? What are the temps in the tent? Sometimes over water can cause this problem.
View 4 additional comments
Anybody know what this is? Slowly showing up on more and more leaves.
3 years ago
frobocop I believe it's a nutrient deficiency
mystrain420 To figure out what def it is you should state whether it's in centered one spot or not and where it started. It's mobile and immobile nutrients so figuring out those things will help u. Maybe put more pics also, the leaf along the right of the pic has chlorosis so that might be part of the issue. Most issues can be fixed by a simple flush to fix medium ph, then back to regular feeding. Just opinion, good luck hope she's gets better 👍🏾
longshadow It's random on lower to middle leaves. Pretty sure it's magnesium deficiency. I plan on feeding them tomorrow hopefully That will fix the issue. What is Chlorosis? 
I am thinking it might be a magnesium deficiency. I will feed them tomorrow and hopefully that stops it from spreading further.
3 years ago
Watered today 1 gallon each. Let heat get up to 90* in tent after watering.
3 years ago
Burn0525 90 degrees seems really hot unless your humidity was over 80
Transfer to 7 gallon fabric. Used Root 66 and sugar daddy nutrients.
3 years ago
Removed the one not doing so well for more room.
3 years ago
Growth on two of the three is crazy. The one little guy struggles daily.
3 years ago
Turned the power to the light down.
3 years ago
Biscotti is doing great!!! Growing so fast.
3 years ago
longshadow My girl is very lopsided. If anyone has advice to help me get the other "branches to catch up, please comment?
longshadow This one plant isn't doing so well. Doesn't grow as fast as others and loosing interest in her. But! Moved her to the middle of light spectrum.
Colalition The issue appears to be from the training. I would train less and focus on making sure you are getting even lighting.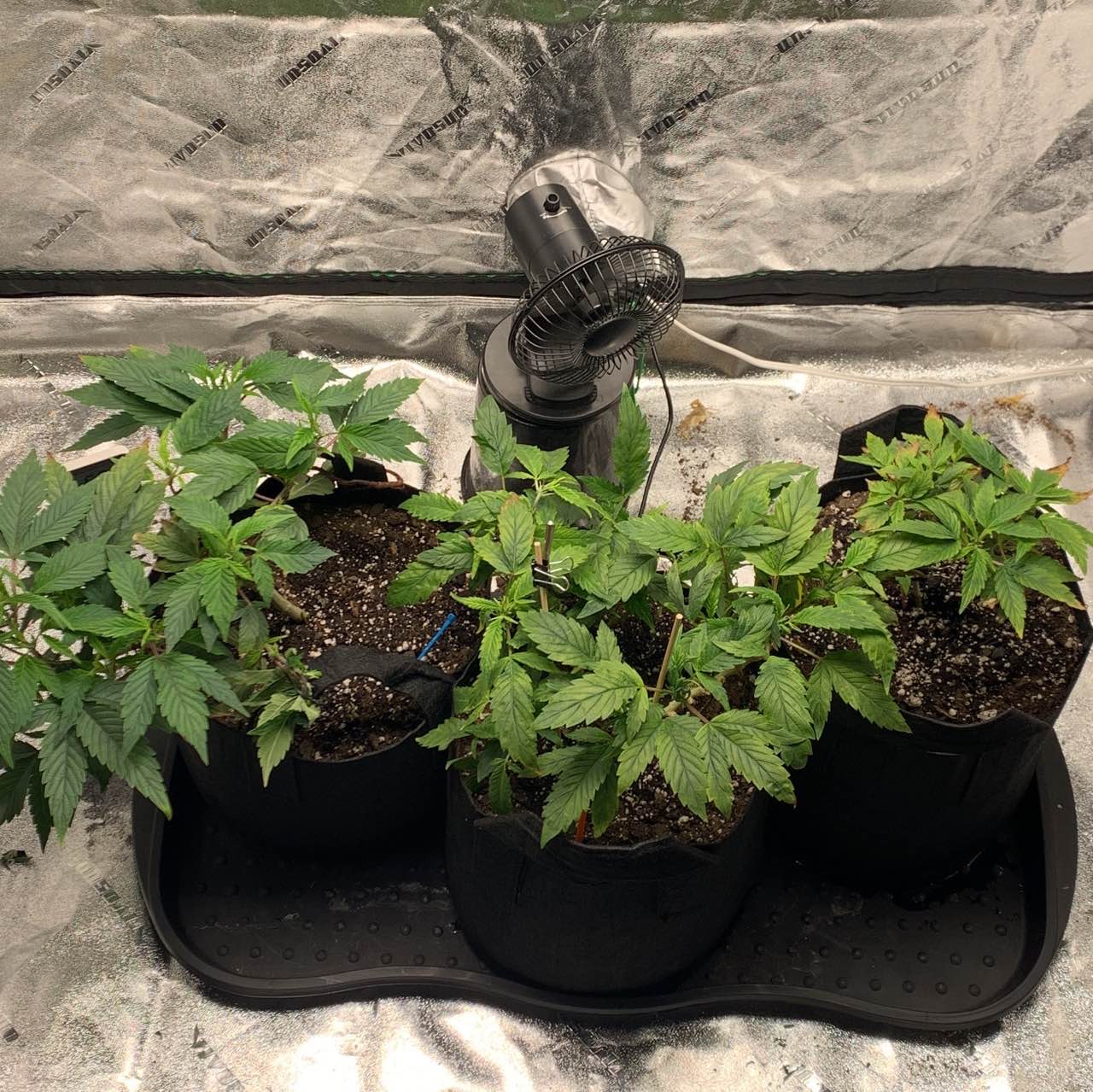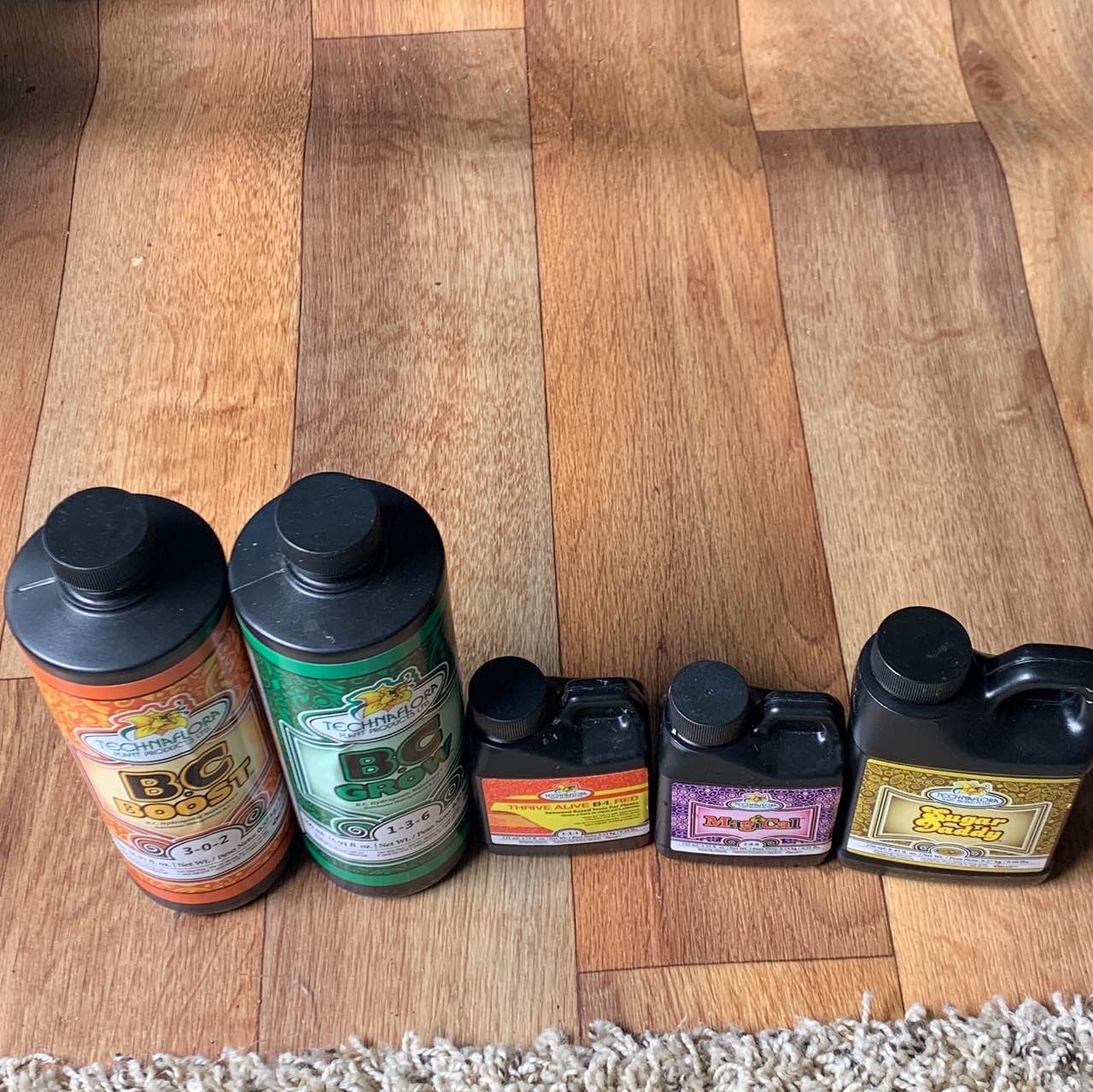 Feed them today 1 gallon rain water, with added nutrients Technaflora vegetative stage
3 years ago
longshadow I think I had them to close to the light or the light intensity turned up to high. Turned light down to 80% to see if it helps.
Plants are growing after adding some nutrients.
3 years ago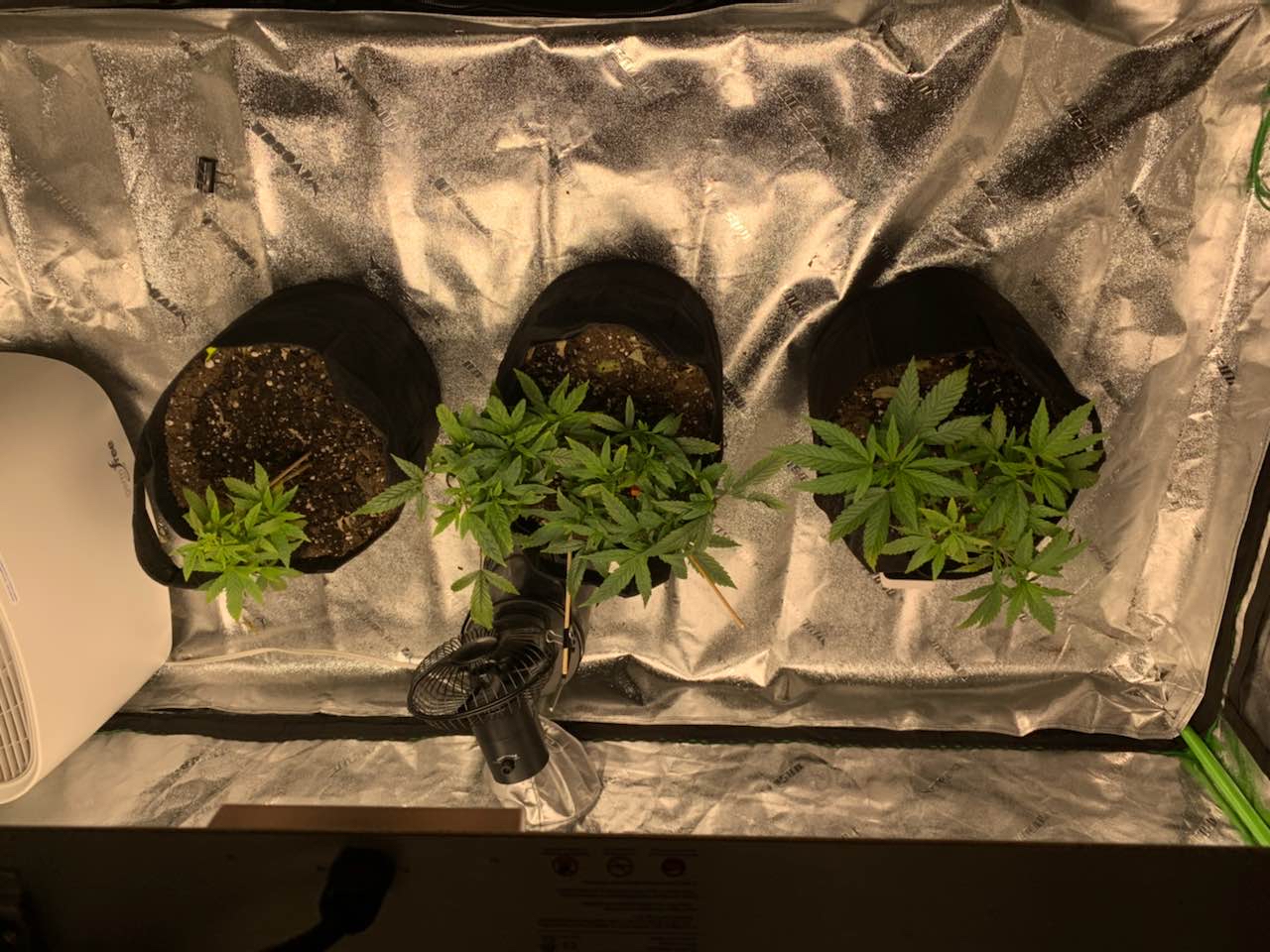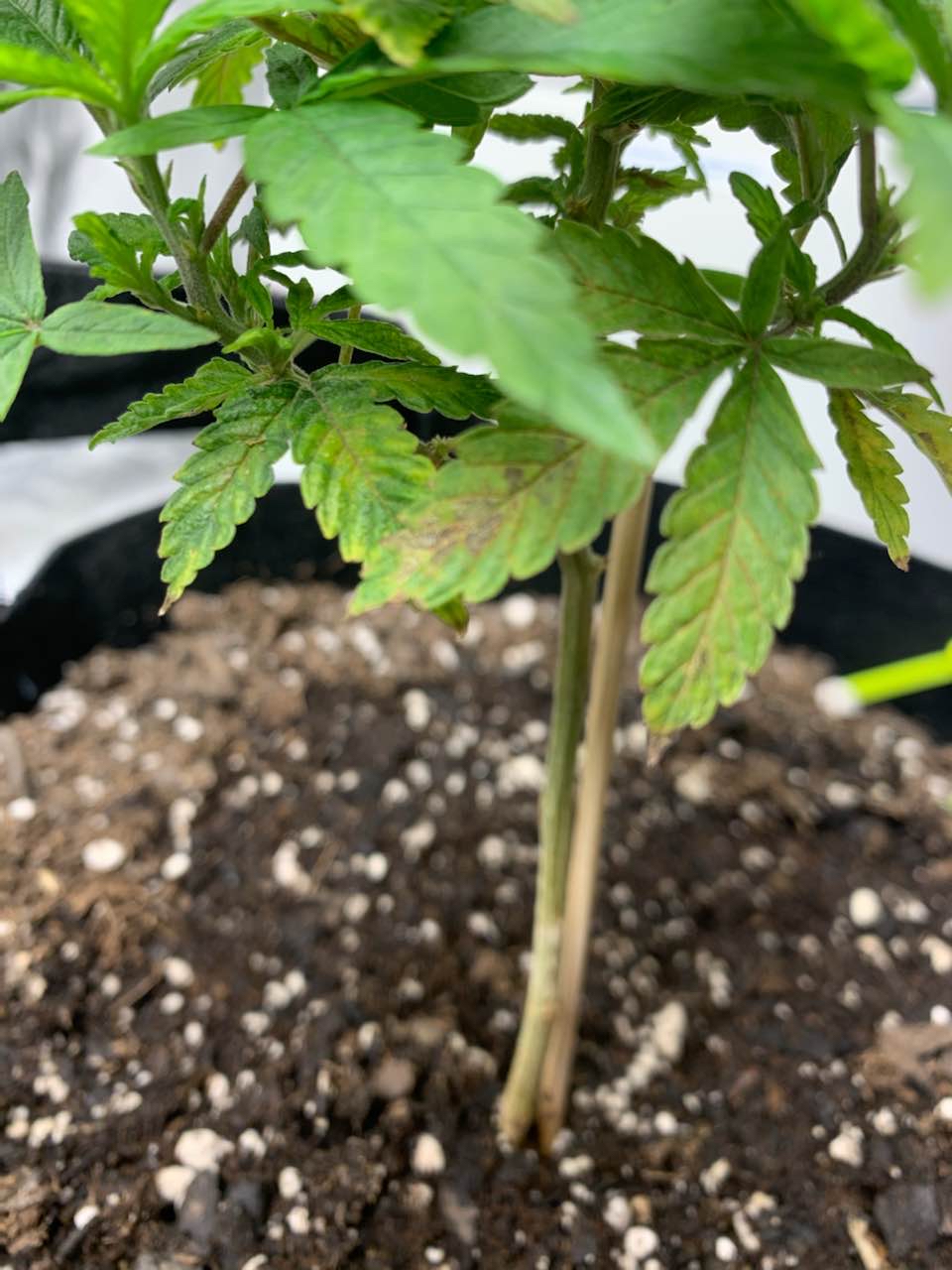 My lady bug Francis did a great job clearing tent of gnats I think I have a slug or something else snacking on my leaves.
3 years ago
mystrain420 There's a few omri pest products. Since you're using lady bugs I assume your grow is organic. When I had gnats in the past a bowl of apple cider vinegar with a few drops of dish soap worked great I then stopped over watering and that help my rh since they like wet areas. Other bugs I've had problems with over the years usually go away with a trim of lower leafs, to keep em out the soil and a good breeze for air flow. Good luck hope this helps
longshadow All advice helps! I am still learning. I had a swam of lady bugs (15) move in my home so I just grabbed them and tossed them in the tent. It worked great! In two days all gnats were gone. Lady bugs all died in a week. I guess they ate everything then starved to death. Please keep advice coming please. I am trying to figure this out from YouTube videos.
View 1 additional comment
Had some lady bugs move into the house, put them in the tent to eat pesky gnats. I named him Francis.
3 years ago
Growing so slow!!! Need nutrients, I think?
3 years ago
Removed all noticeable pistols with tweezers
3 years ago
longshadow I was given these clones. They were in rough shape. I think they were the ones that didn't make the cut from a more experienced grower and given to me instead of the trash can. I was told if I removed all the pistols it would reduce the hormones in the plant and force it to stop trying to flower. This was 30 days ago. I am assuming it worked because after removing all the pistols for three days it stopped producing them and started growing better or just being on the right light cycle. I am not sure. I am just learning to grow and very open to advice from a more experienced grower.
View 1 additional comment
Notice one is showing a lot of pistols 
3 years ago
Clones given to me. In pretty rough shape when I got them
3 years ago