Switched to flower on monday
a year ago
Switching to 18/6 from 24 then to 12/12 in a few days. Anyone do a 24-36 hr dark period to transition to flower? Give me your tips!
a year ago
Looking beautiful!
a year ago
Love this pic!
a year ago
These ladies love to grow back lush! May tie them down and top them again. So hot inside my garage with this weather. That is holding me up on flower.
a year ago
Had a nice afternoon with the ladies. Maybe I'll get to flower one day 😂😂
a year ago
87Growing Thank you so much for the compliment! I am growing with my plants and love the beauty in training.
Mystrain420-@eaegifts You're gonna love the rewards of your hard work also kuz thicker stem=better plants during flower that can support colas and uptake nutrients better. Happy growing
"DoNt cUT tHeM uP!!" Mind ya business bish !!
a year ago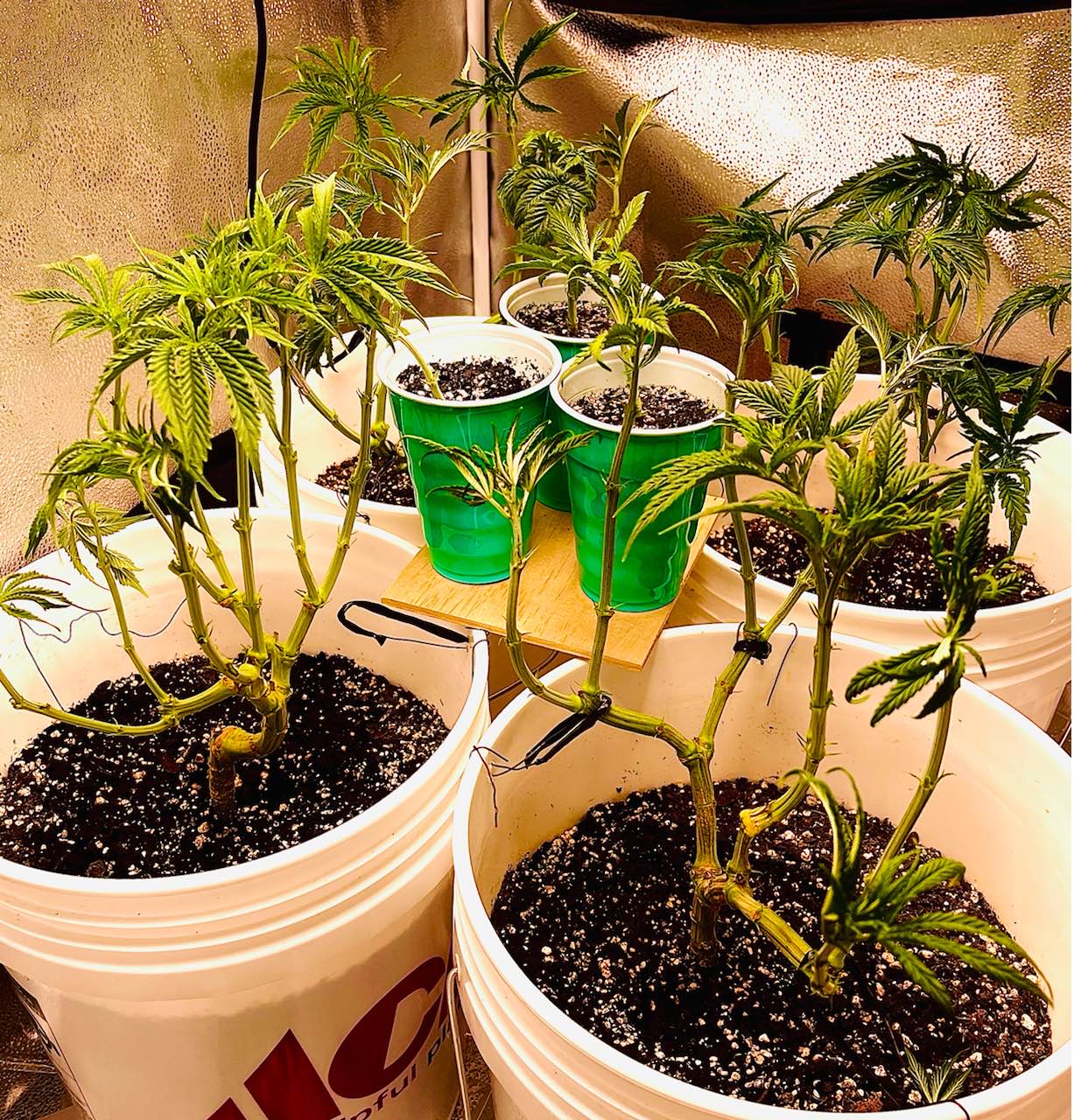 Before and after trim. Fatten back up, then put into flower. #Firstpost #FirstGrow
a year ago
87Growing Any reason why? Have done it about 3 times.