bluefraggle
1xPlatnium Cadillac. 3xSkywalker OG
Febuary 15
Started grows by a month apart. Platinum Cadillac started with a 60w cfl bulb and 4" desk fan. Slow start. Moved into gorilla tent 4x4, with 100w led light from spectrum King led (mother lil helper). Started with bio biz and have now stopped and am using powder based fertilizer. Kelp, bat guano, potash, aminos. Skywalker OG NOW IN 4 th week and topped at 5 th node.
Platnium Cadillac and Skywalker OG
JC Plants are looking really nice! I really liked the shaped you gave the plants by using the net and then removing it. Are you still only using an 100W SK to flower also?
Tortuga Those are some frosty ladies!
Feed these bad girls again. They recovered from the light being to low. All my plants grew about 4" a piece. Hope they stretch some more. Not sure I'll get a good yield but really hope it's quality.
5 years ago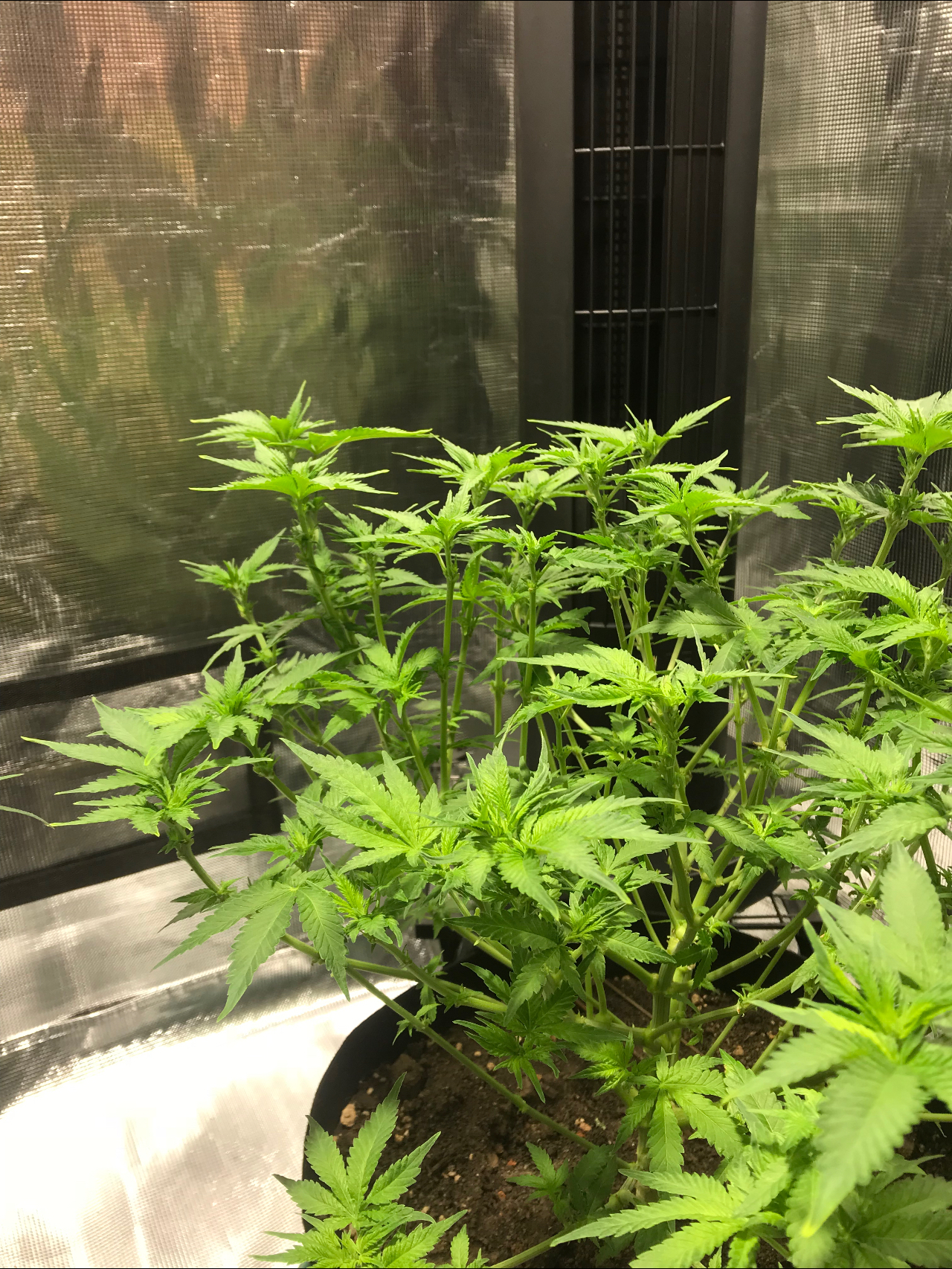 They got bushy again. Turns out I had my light too low while I was switching to flowering. Leaves got yellow and started to brown. Raised the light and they are doing way better. Plants are 18 to 24" now. Pics aren't bushy. I defoliated again. The inner areas where starting to rot from being too close together. Let's see what happens.
5 years ago
Bluefraggle I think I switched to flowering to soon but I had a hard time waiting to see the rest of my plants cycle.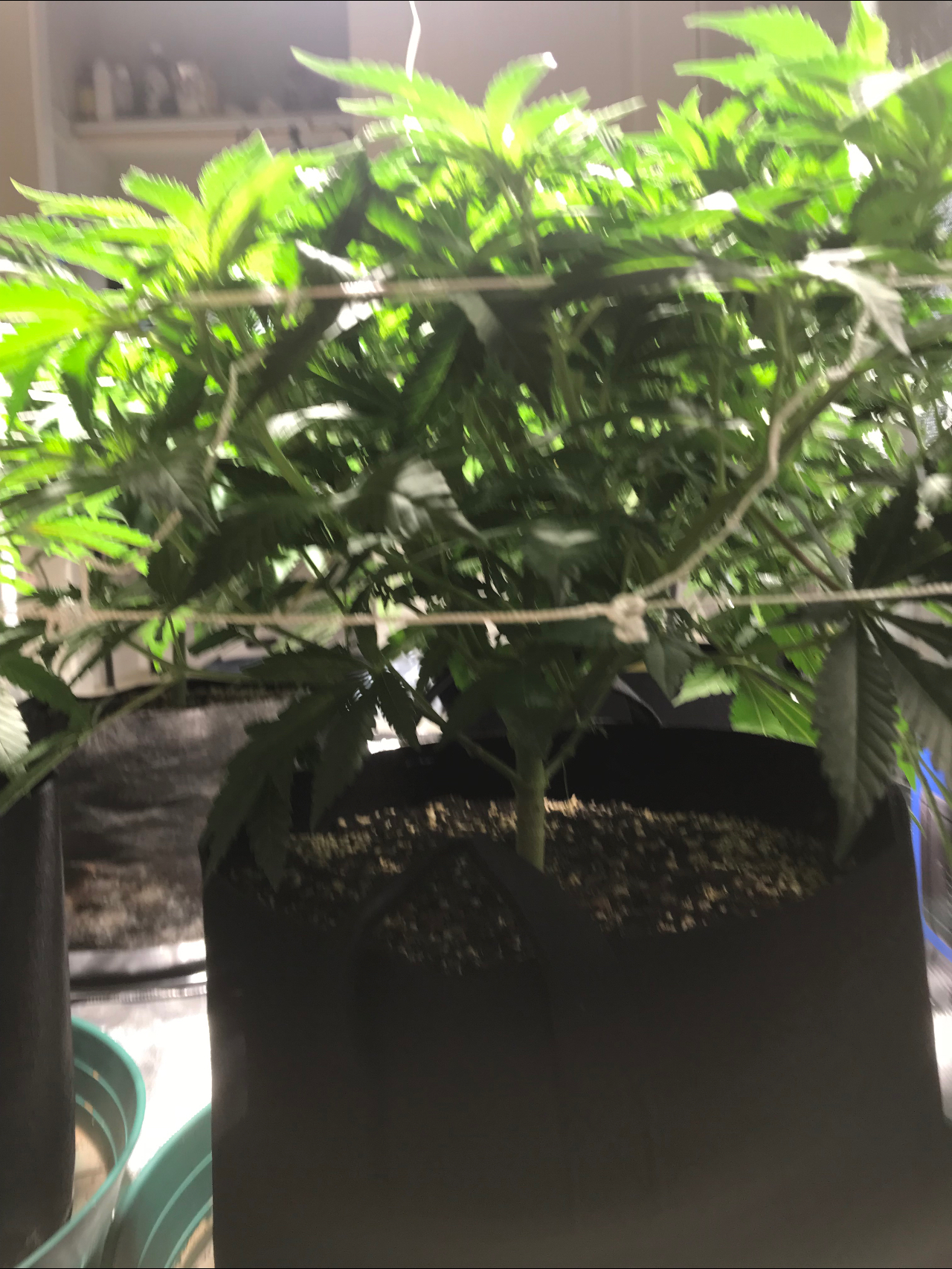 Pruned the crap out of them. Have now switched to 12/12. Lowered nitrogen rich fertilizers and added pot ash. Ph'd 6.3.
5 years ago
Tomorrow I'm going to trim and start flowering.
5 years ago
Watered with light fertilizer and mild epsom salt. I think I'll start flowering on Friday
5 years ago
gabedn They look really happy. Are those 7 or 10 gallon bags?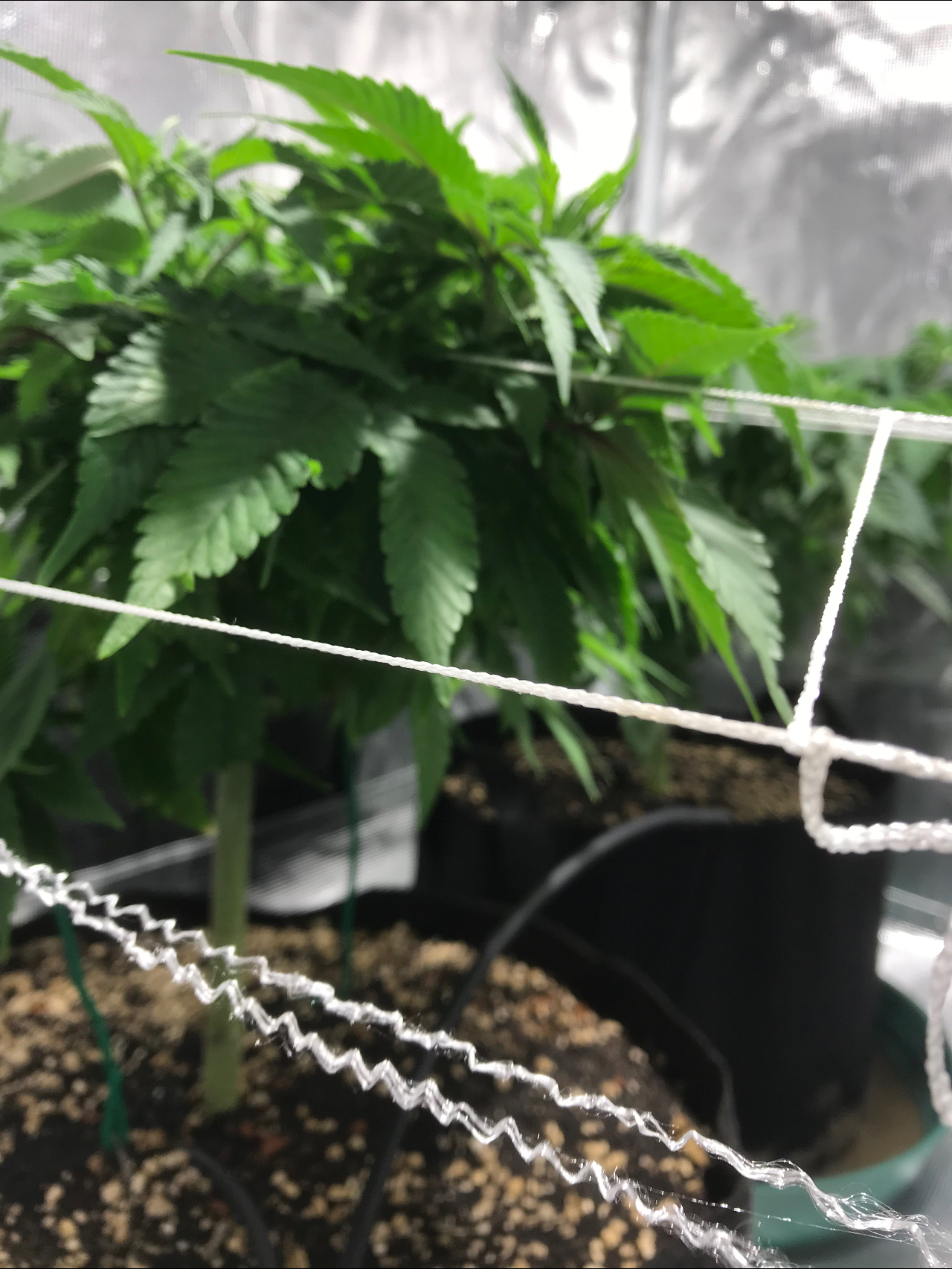 Just have a heavy fertilized watering.
5 years ago
Watered with medium strength fertilizer.
5 years ago
Defoliants again and spread the plants out. Put in a new fan. Fed all plants with a lower dose of fertilizer.
5 years ago
gabedn Nice set up. How often are you watering?
Cjh807 I started my 4 at the same time as you and yours look great compared to mine! I'm used to outdoor green house and I think I don't have the right light... what are you using?
Bluefraggle Thank you. I am using a spectrum king 402sk led light.
View 1 additional comment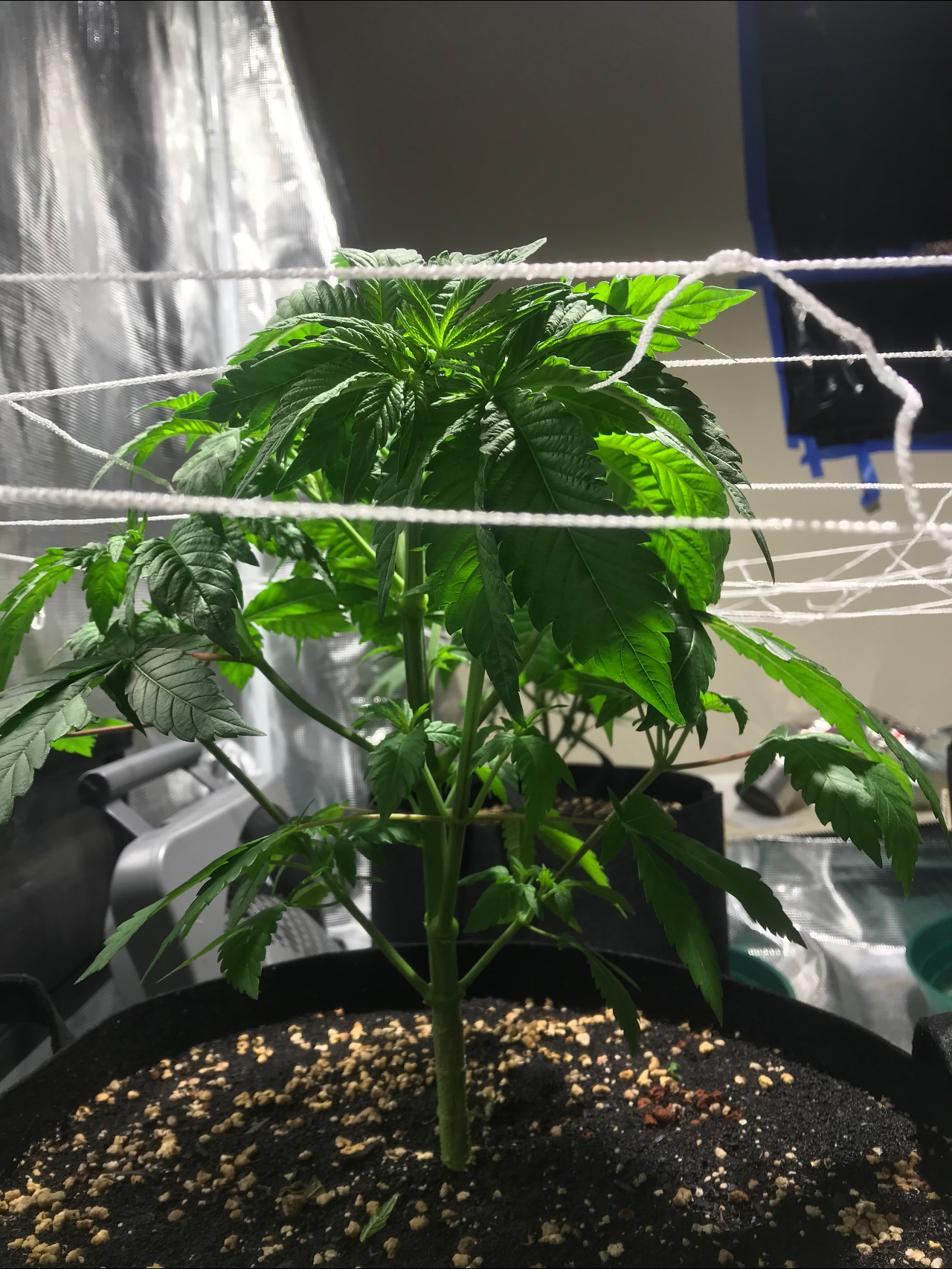 Defoliate a bit off all the plants. Fed all plants and lowered my light 1 foot.
5 years ago
Just fed all 4. Trimmed some leafs to allow lower to get light. Put in new sk402 led light in. Amazing.
6 years ago
Trimmed and put a net above.
6 years ago
18/6 light cycle
6 years ago
wiffybead Looking healthy! That little ball of density in the bottom right the skywalker? She looks like she's going to be fun to play with!
wiffybead I mean the platinum in bottom right
Bluefraggle Thank you. I just fed them too so I'm expecting them to spread. Can't wait.
Was topped a few times and trimmed. Very early. First plant. Turned into a frankenbush.
6 years ago
This Skywalker has a mutation
6 years ago