Jealousy X Life Hack
Winter 2021
From seed Hybrid Cross X Spider Farmer SF4000
Jealousy (Sherbert X Gelato 41) X Life Hack (Wedding Crasher X Jet Fuel Gelato)
🔥 loved this Strain!! It came out so nice!! I love the smell and taste 😩 I ended up with about 8oz of great bud and about 40grams of trim! Gonna make some great RSO with this batch! Another Harvest Down 😎🙌🏾💚
a year ago
bigsammy Congratulations take notes @troy
View 9 additional comments
Week 10 of flower!!!🌺 smells greeeeat!! Soo sticky!! Gonna give it a few More weeks before I began to flush her!
a year ago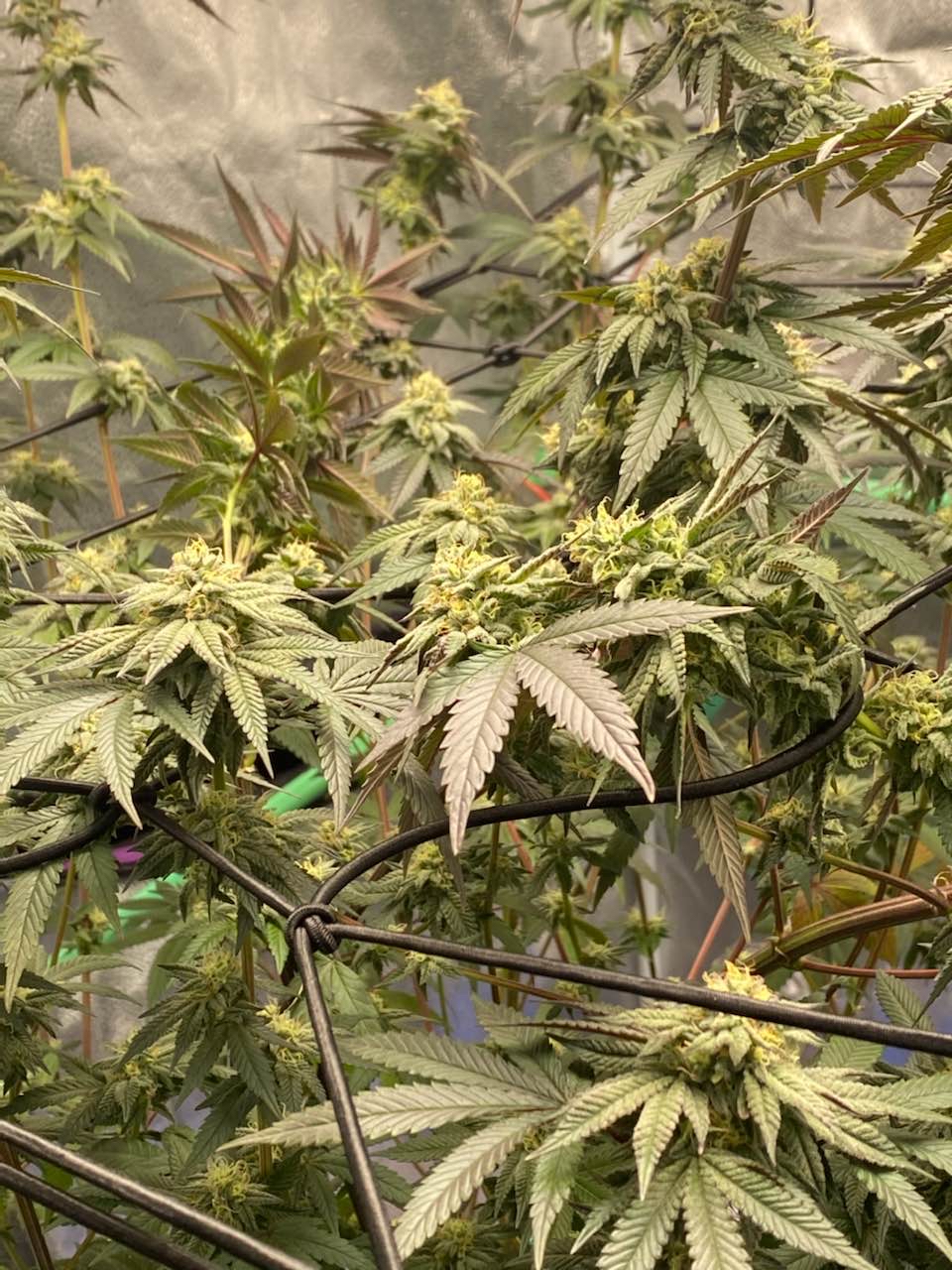 Today marks week 6 of Flower!! Buds are starting to get heavy! Had to add my handy dandy scrog!! One top cola was too close to the light And got a little light bleached but everything is going good! She smells crazy!!
a year ago
2 weeks into flower!! First picture is after I did more pruning to clear up the bud sites! She's looking good! Can't wait for the buds to thicken!!
2 years ago
Transferred to 15 gallon pot! Did some pruning!! Switching to flower today!
2 years ago
Will be doing some tie downs and deleafing later on but she's doing great! Has gotten much bigger! She's been given nutes (floraNova) and enjoying every bit!
2 years ago
More bending and topping!! Still growing well
2 years ago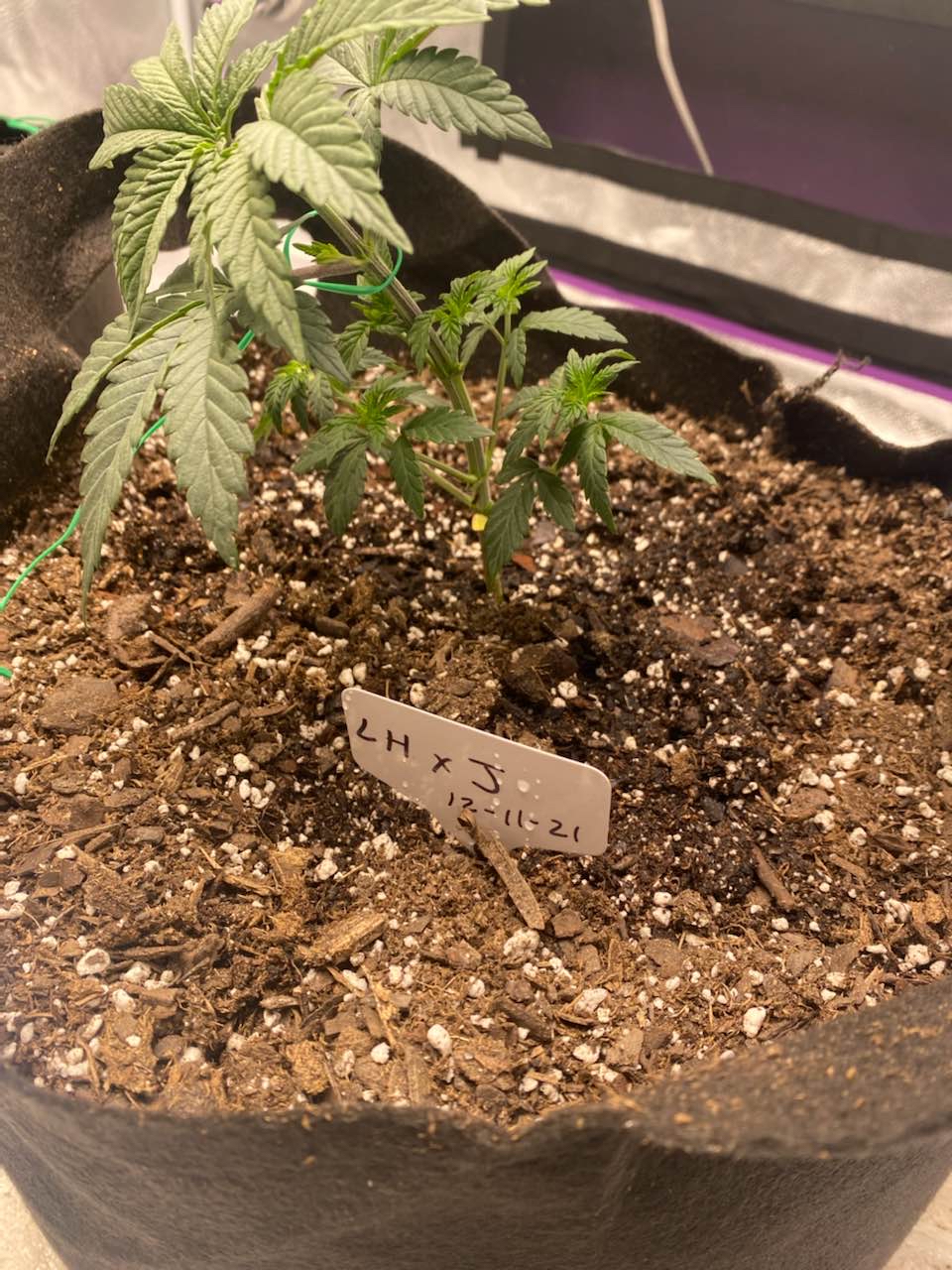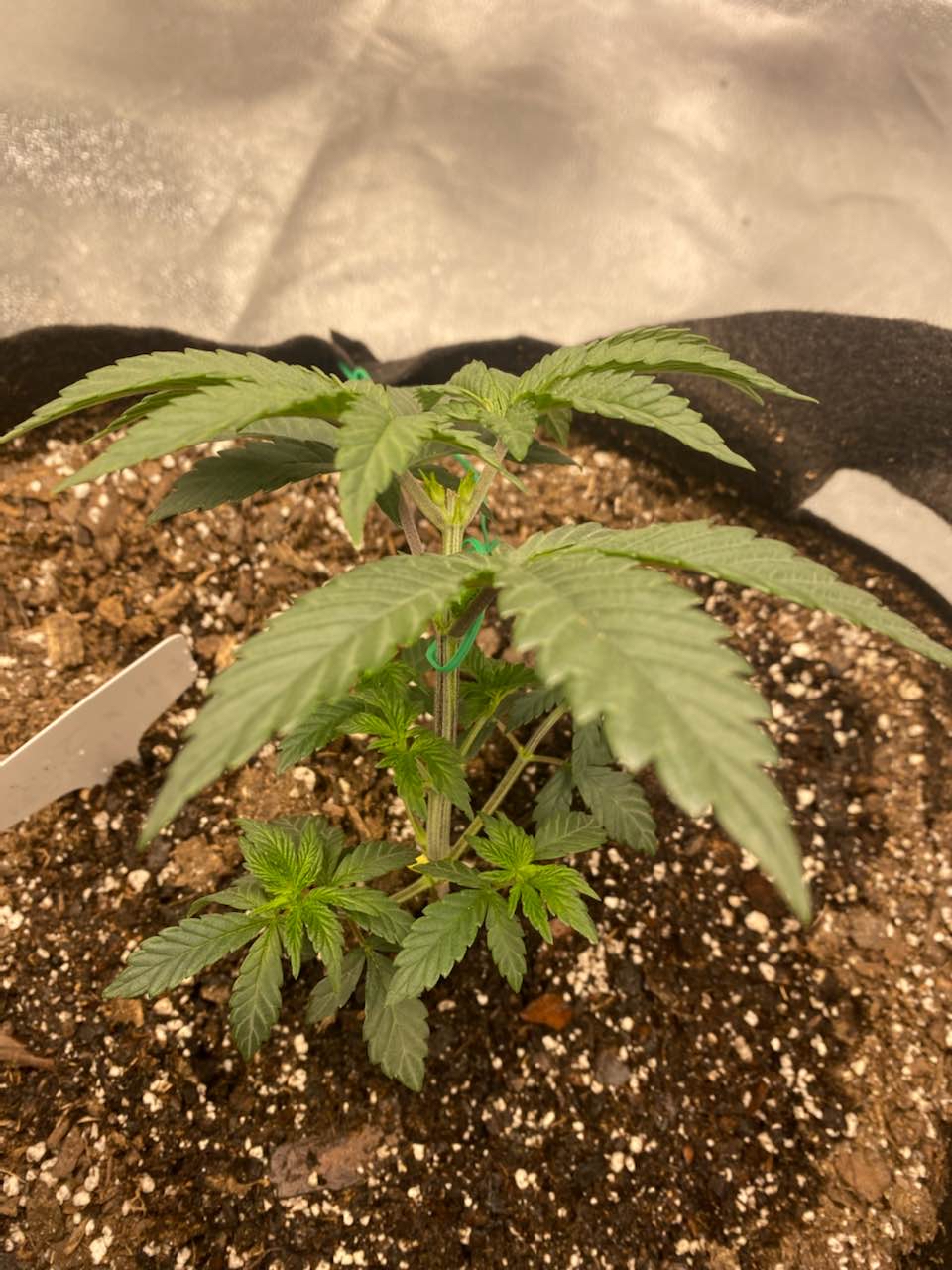 Bent her over to start her off with some light LST. Transplanted into a 5 gallon fabric pot
2 years ago
Dec 24. Getting ready to transplant her soon!
2 years ago
Germination process complete! One week down! Entering seedling stage! Using Happy Frog
2 years ago