Purple Punch
Barney's Farm
Growing in 3 gal Air-Pots with a 35:65 ratio of pre-buffered perlite:coco mix. Using Advanced Nutrient's Connoisseur Coco grand master level. Minus all the root boosters.
Day 57…. Seems to be slowing down now. She's big for her age, but the buds could be a little more swollen by now. Hopefully it picks up again
2 years ago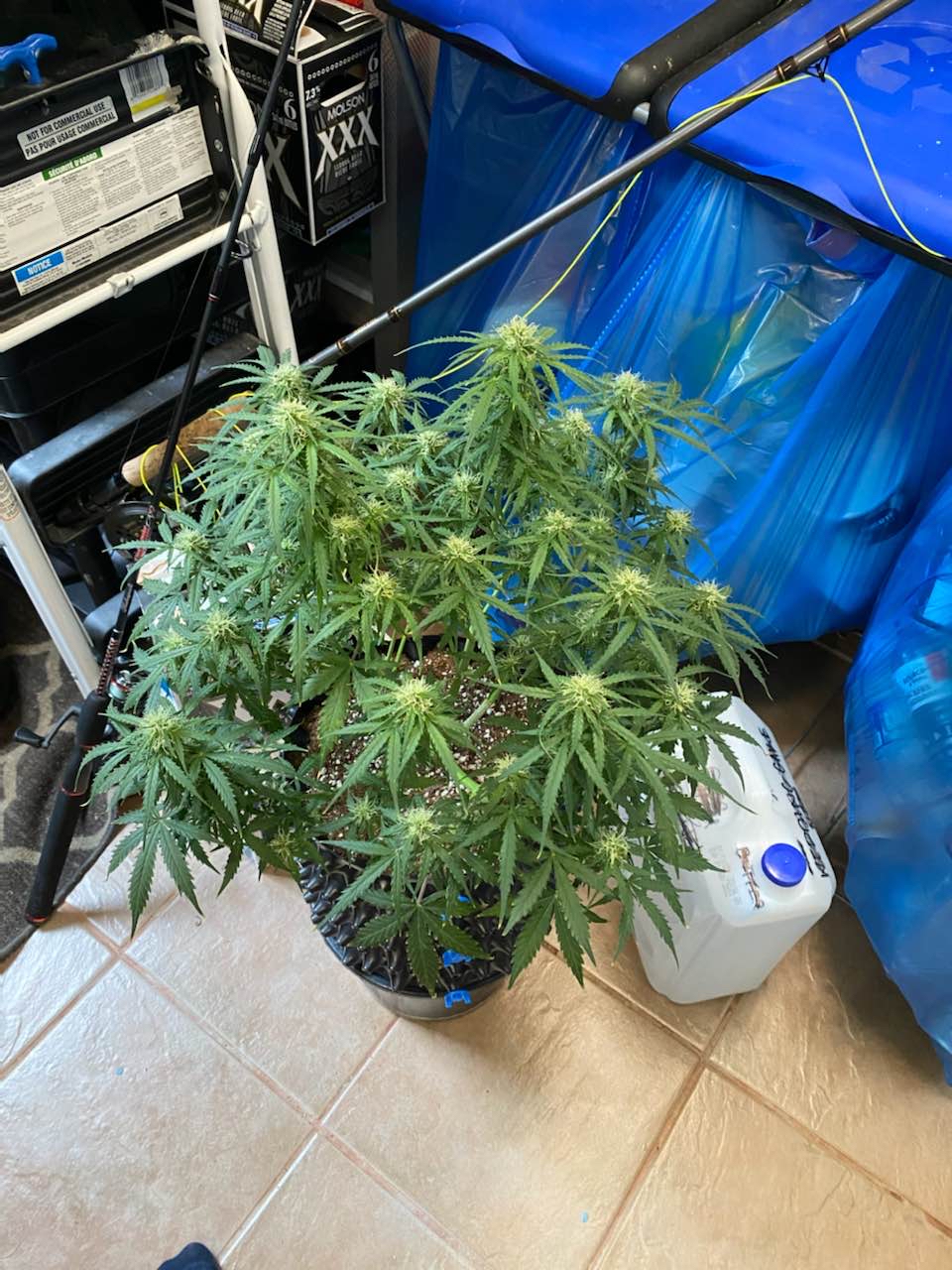 Day 50. Pretty nice size plant
2 years ago
Day 25 from seed.
2 years ago
Took some of your guys suggestion and topped her yesterday and I'm thankful I trusted your suggestions because when I checked the tent today I was amazed when I couldn't even see the little stump from the top!!!! Talk about rapid growth!
2 years ago
xound So bushy, reminds me of a puddle don't know why 😂 🦮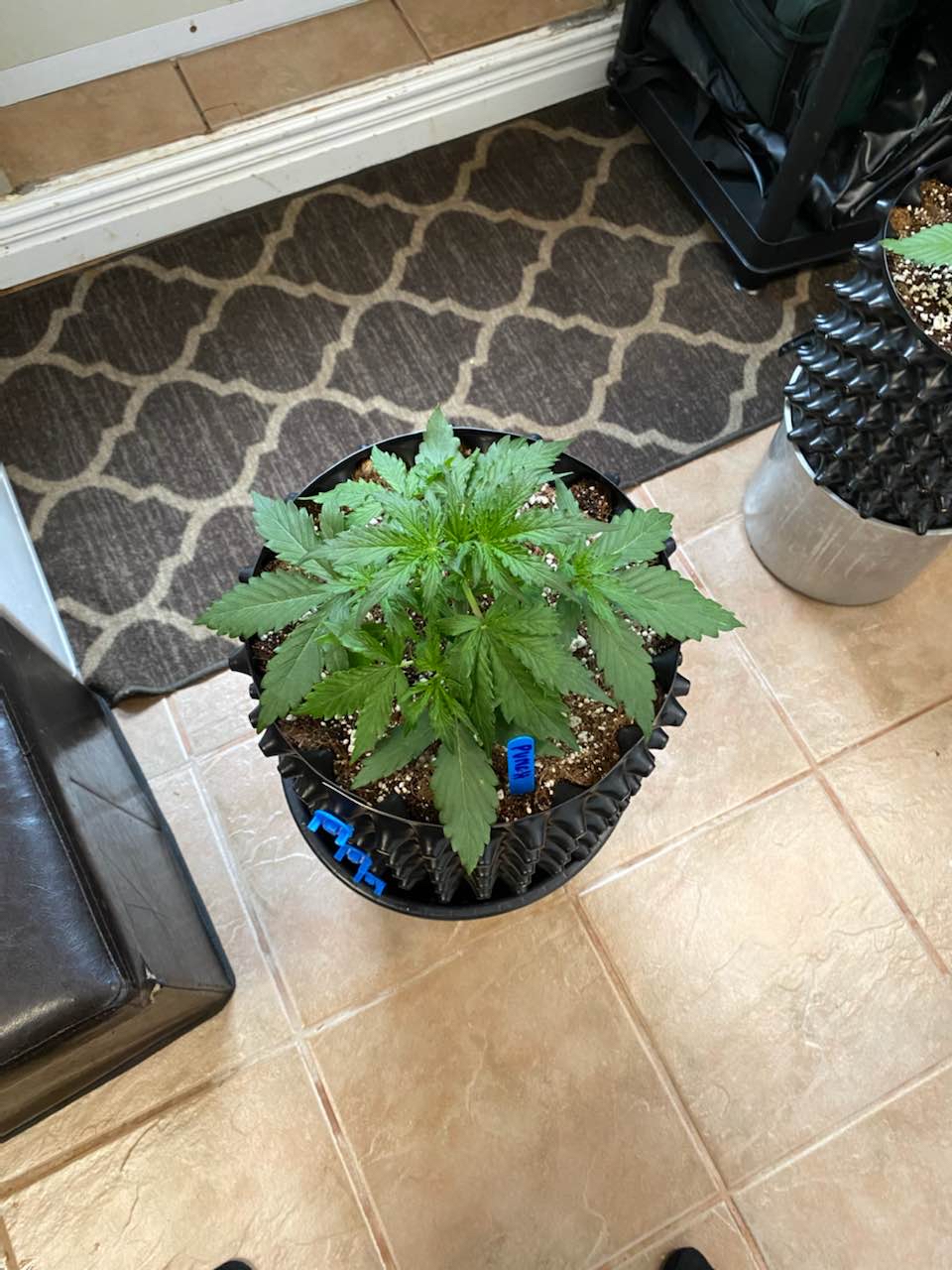 Tied down her top and removed one lower fan leaf that was just sitting on the medium. Tucked the rest of the fan leaves underneath the new growth
2 years ago
Day 15... she's growing fast and healthy that I'm scared to start any LST/topping... maybe tomorrow but today I'm just tucking leaves :-)
2 years ago
xound Top that thing, and hook 🪝 it up, you can look up what I got from 4 hooks and a simple lst technique
Cutler @xound @Troy.Farms shes the biggest plant I have grown yet just comparing her to all of my previous grows around the 15 day mark from seed. I LST'd her top down earlier today but if it's not too late I think I may top instead- considering her size for her age, she should have more than enough time and strength to recover I'm hoping. But I think I may have ruined that opportunity as she has probably already adjusted to the first tie down? Lmk what you guys think.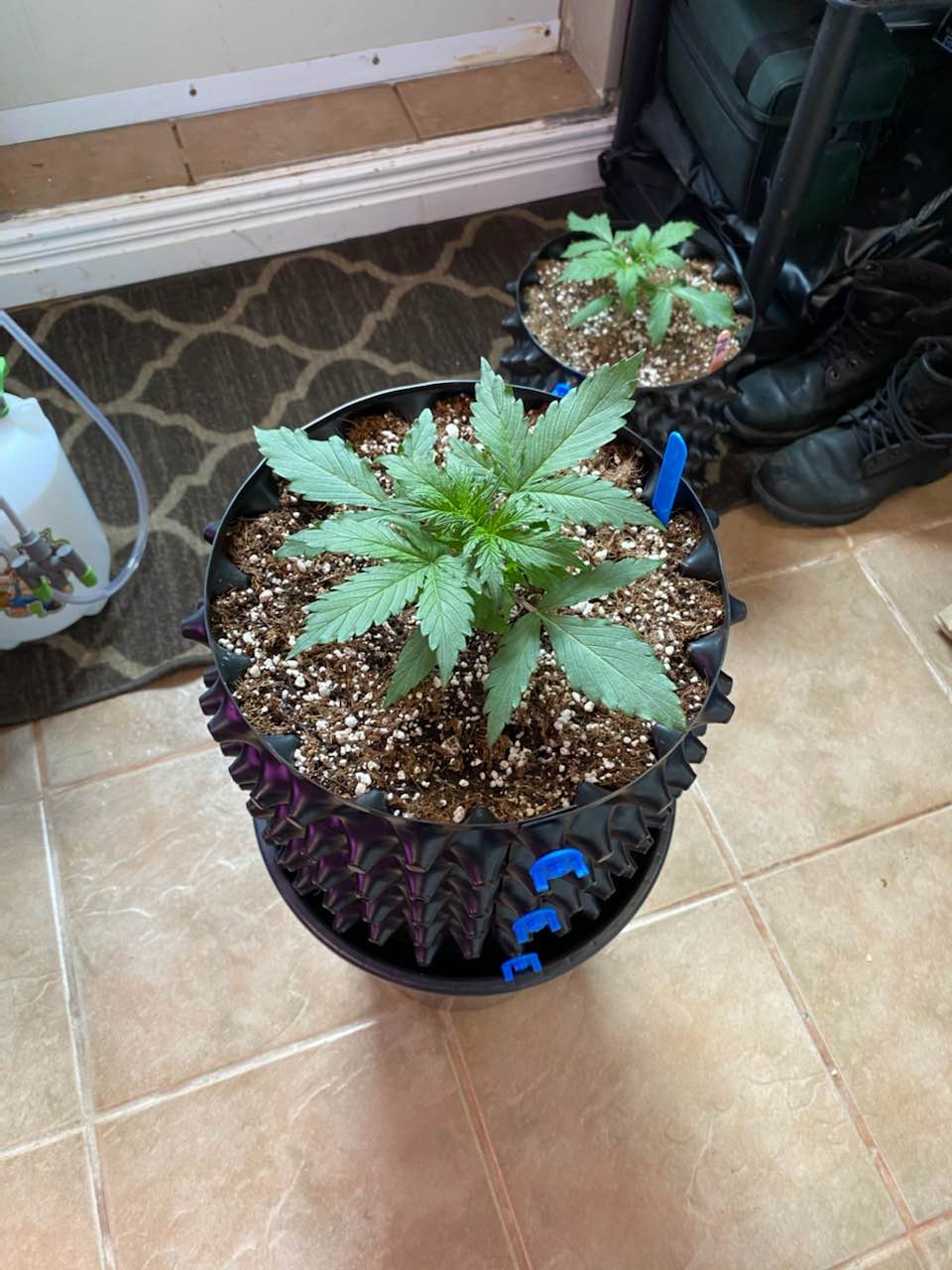 Looking good.
2 years ago
day 11. Incredibly healthy plant
2 years ago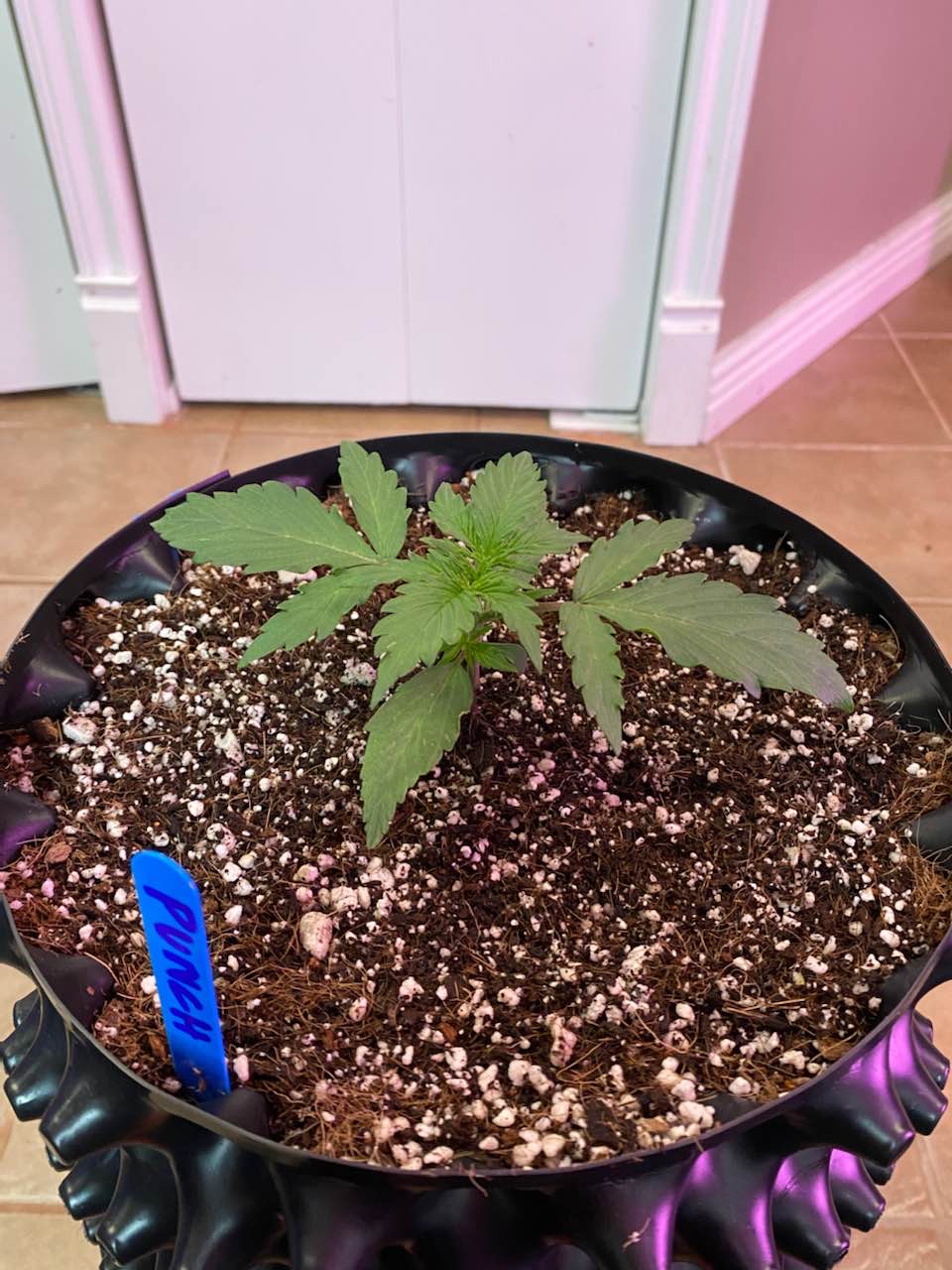 Day 10. Healthy as can be :)
2 years ago
Day 8. Still the healthiest plant so far.. but not the biggest.
2 years ago
Healthiest one
2 years ago