Ultra lemon haze - Auto
Fall 2020
Grow
Ultra lemon haze auto - Auto seeds
The nugs are airy and she probably dried a bit too fast, but they smell like lemon pledge 🍋. 22 grams of curable nugs. Not bad for my first plant harvested. I've learned so much from her 💙
2 years ago
allergeee Congrats! I got the same amount from my first plant
Chopped and hung for drying. She didn't have a big rootball but she still grew some pretty buds.
2 years ago
I'd say she's about 80% cloudy at this point. Still not seeing amber. Hoping to chop for New Years 🤞🏻
2 years ago
The final week is torture. 😬
2 years ago
Checking her trichomes regularly. They are clouding up nicely. She should be on track to harvest at day 105 as expected
2 years ago
Trichs are starting to cloud up. Still filling out those buds. 2-3 more weeks until chop.
2 years ago
Inching her way closer to harvest. 😍
2 years ago
cooney Buds looknice and fat ..I'm near enough same days just can't get buds to fatten up any tips ?
latalbo Light and water. Her buds started bulking up as soon as I upgraded her light and got it to the right distance. I was also close to underwatering her for a bit because I didn't realize she was going through it as fast as she has been in flower. This is my first time through from start to finish (very successfully grew a single male plant once 🤦🏻‍♀️) with cannabis but I've been gardening for a long time and the right light makes all the difference in the world.
cooney Ye my first grow I think I have a good light and I feed every 3 r so days when the soil feels dry maybe I'm too far away from the light
Gave last batch of bloom fertilizer. Top dressed and watered in. The closet is really smelling like lemons these days. 😊
2 years ago
I can feel how close she's getting to chop. 😍
2 years ago
I go sit with her everyday just so she know how appreciated she is.
2 years ago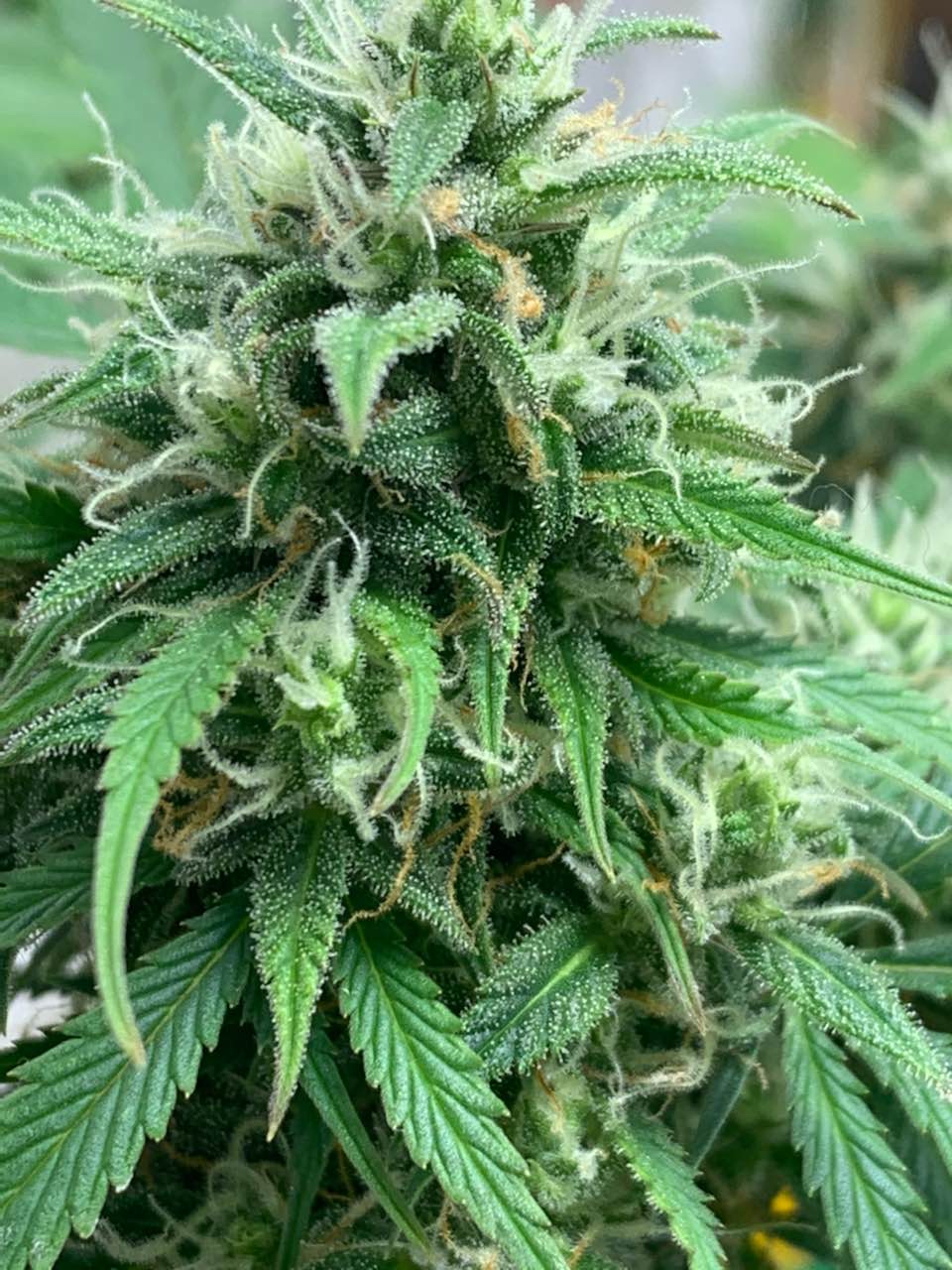 3 more weeks! 💙
2 years ago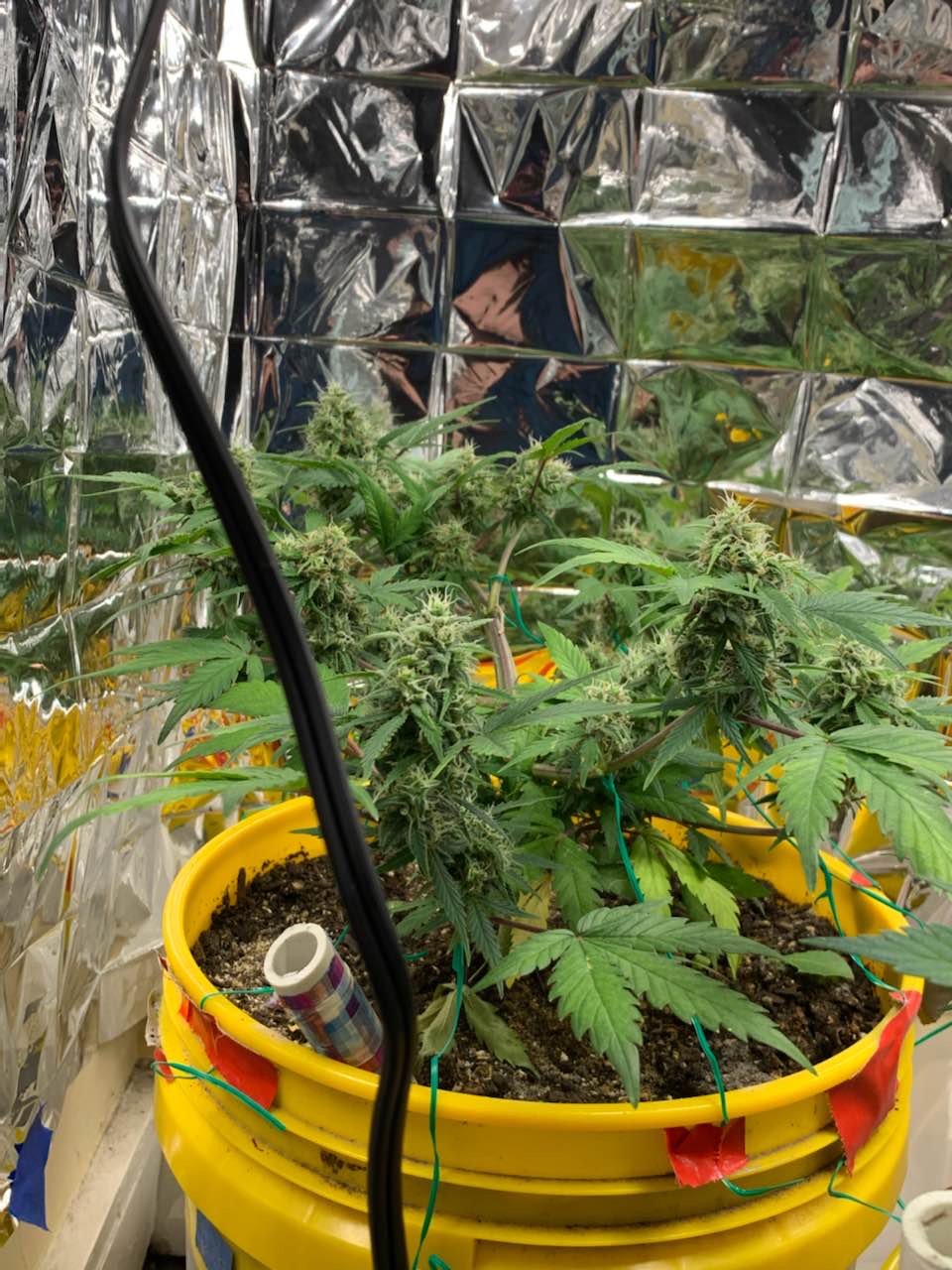 Moved under full spectrum sf1000 on day 77. Her buds have fattened right up.
3 years ago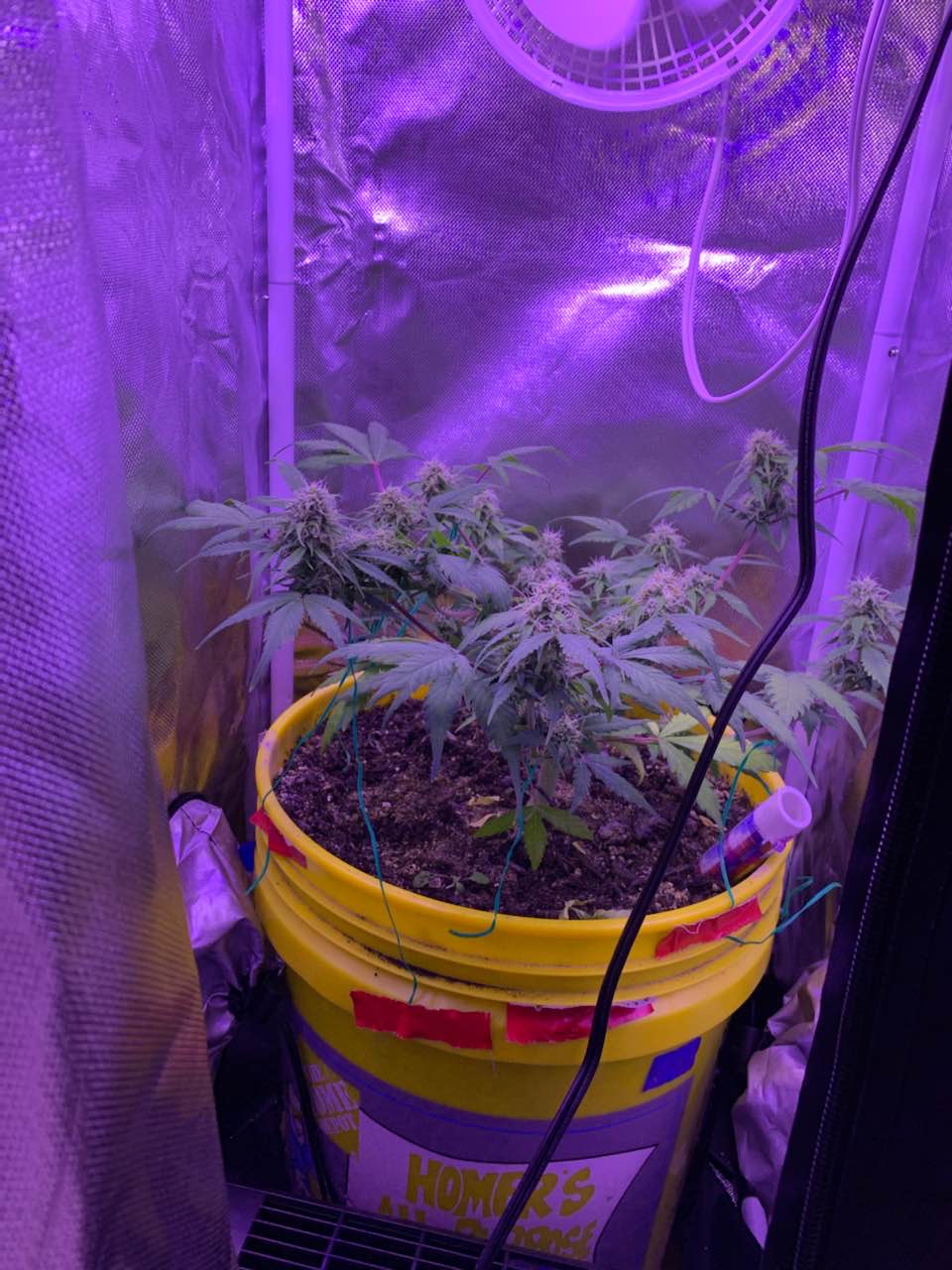 Flower day 30. Half way there!
3 years ago
I'm having a hard time maintaining a consistent environment in the tent without ductwork. Still looking good though
3 years ago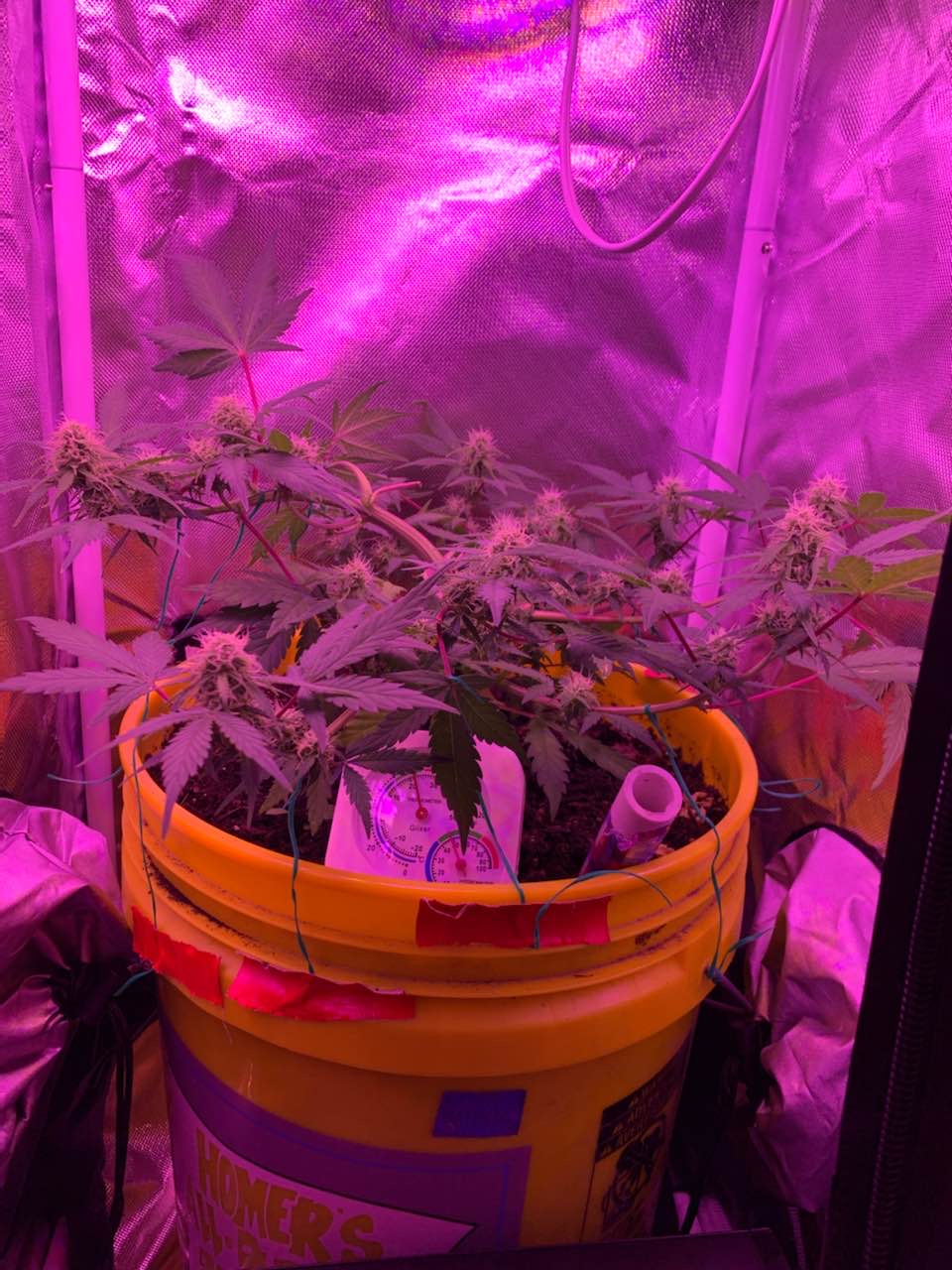 Move her to a tent. I don't think I like a tent environment. Requires too much equipment to maintain proper temp and the levels
3 years ago
Continuing lst to keep the canopy the same height
3 years ago
srm118 Ah that looks beautiful! Looking forward to my own grow one day!
Looking good F21
3 years ago
dudeface Never tried lst, looks like a good way to maximize plants potential, I'll have to give it a try
Starting to form colas
3 years ago
Defoliated and did some lst
3 years ago
Went into flower on day 45
3 years ago
Added fish water on day 38
3 years ago
She has shot up in the last two days
3 years ago
Second set of true leaves showing
3 years ago
Second set of real leaves starting to grow
3 years ago
Will be potted today due to root showing
3 years ago
Seedling emerging from jiffy pod
3 years ago