onlyorganix
First mephisto grow
Winter 2020
First Mephisto grow. Organic grow using roots organic potting soil and living super soil at the bottom 3rd of container. 315w CMH. Hope to only add water for the whole grow
Deep blue sea, auto blues
The buds are really starting to fatten up
3 years ago
Fed dose of recharge and did some defoliation. Each plant is drinking about half gallon a day
3 years ago
Just going swimmingly. Things stick, xtal packed. Watered and they loved it. Gonna brew some EWC tea for next watering
3 years ago
I think I am suffering from a calcium deficiency from chronic under watering and salt buildup. Other ideas are chronic light stress or fungus. Brewing a EWC tea and will feed tomorrow afternoon. Lifted light to as high as it can get. 24-26" above canopy
3 years ago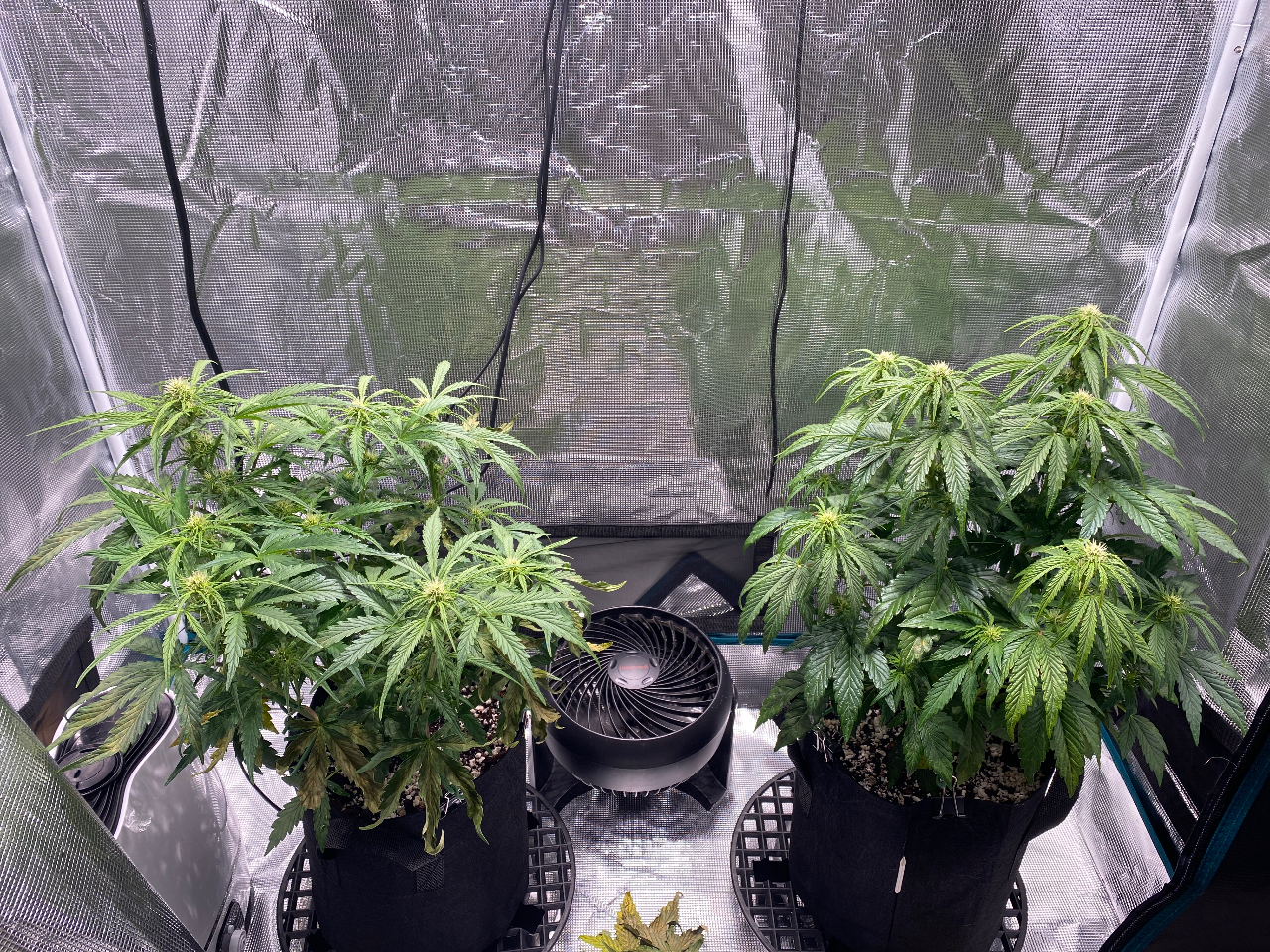 They are looking good. I think they are done with flower stretch Watering every 1-1.5 days Light 18-20" from the tops. Old growth dying off from nitrogen toxicity
3 years ago
Pretty much need to water once a day, but they look great. Kroger drinking water with dehydrated coconuts at 6.5ph
3 years ago
Starting to pack on the stink and drink more water. I need to start watering every day or every day and a half
3 years ago
Watered with coconut water. Trying to keep an even canopy but they grow so fast!! Made a small cut in the main top last night but doesn't seem to affect her Really starting to smell
3 years ago
They have recovered great. Light was def too low and they were too dry. LST today, soil still moist.
3 years ago
She seems a little sad. Some drooling and clawing. Nitrogen toxicity? Under watering? Not sure. The environment is perfect with 50% humidity and 73 degrees with great airflow. Watered ~750mL, no runoff. Check on her tomorrow in 12hrs for comparison photo.
3 years ago
Plant looks amazing. Tent was 50% RH and 73F Lowered the light to 24" above canopy. Watered, although looking back should have waited until the morning as some of the medium was still a little damp Saw a couple fungus gnats so increased the exhaust fan to setting 3 and moved the fan around to help with circulation. Will recheck RH and temp a few hours before heading to bed
3 years ago
Plants were thirsty this morning. Tonight they look just great. Beautiful green and vigorous growth. Looks like I will try to water every 1.5 days as 2 days was a little too long. First LST today. Will readjust in 5-7 days
3 years ago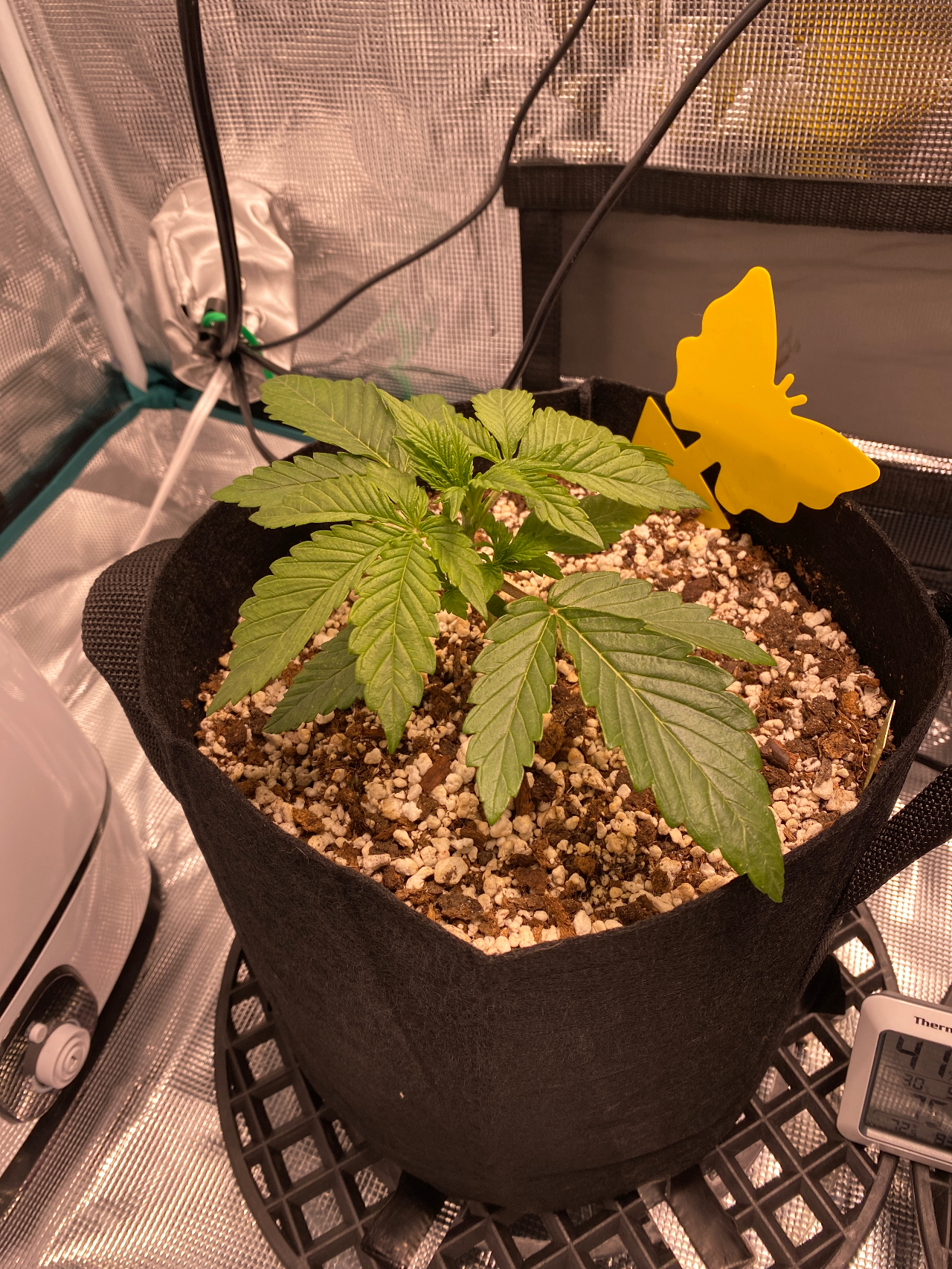 May start to bring CMH a little closer since they have recovered from light stress
3 years ago
Plants almost completely recovered from light switch. Top soil layer dry, watering with spring water tonight. ~150ml
3 years ago
Recovering from some light stress after switching to my CMH 315
3 years ago
Switched from T5 to 315 CMH and added fan to the tent to help circulate air... if you put your nose to them they are already starting to smell
3 years ago
Second set of leaves coming through
3 years ago
A little stretch today so brought the T5 closer and wet the soil a little bit
3 years ago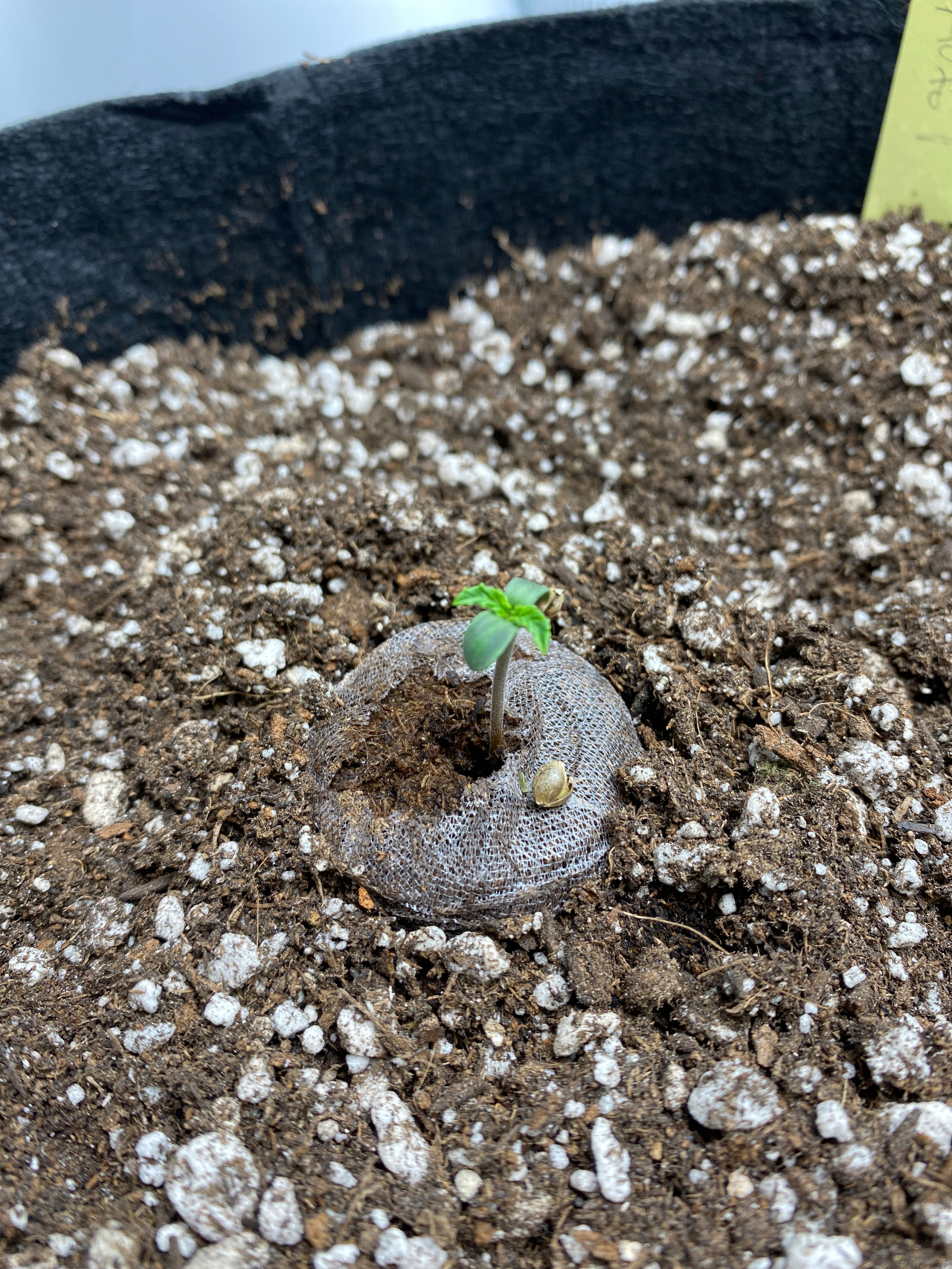 24/0 T5 fluorescent. Popped helmets today. Temp and humidity in a great range.
3 years ago