First Grow (1 of 3 Strains): Viente: UNO CBD
Color Code: Green
Indoor Start - Outdoor Grow - 3 Seeds
Viente: UNO CBD Elite FEM
Beautiful plant!
2 days ago
Canna Patch Kid Canadian here. Got em from https://www.truenorthseedbank.com
Hummin' along.
16 days ago
Bud sites o'plenty
a month ago
Adjusting nutes from veg to preflower dosage.
2 months ago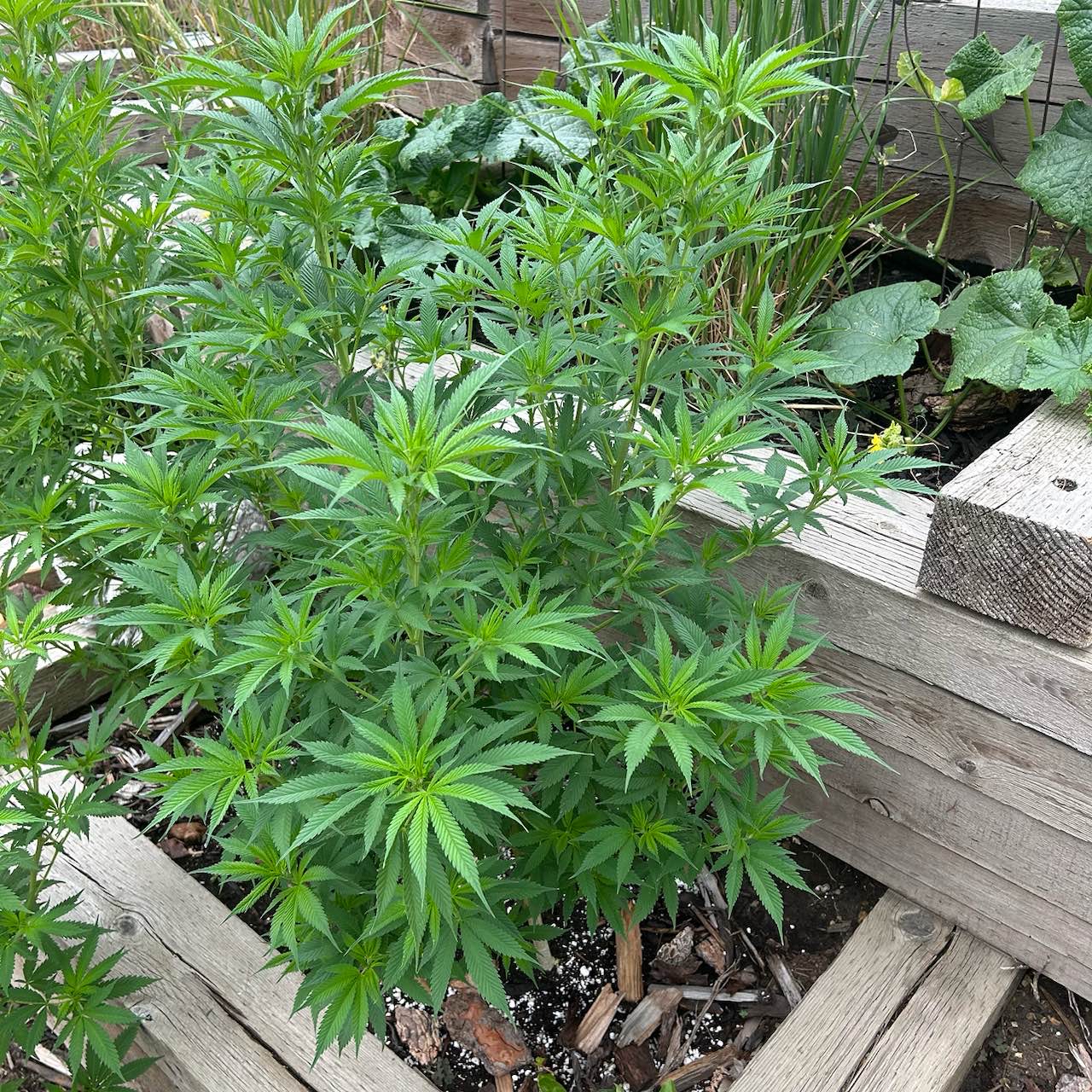 Week 15. On a steady diet of Sunshine and Jungle Juice.
3 months ago
Week lucky 13
4 months ago
Week 12! The girls seem to be enjoying the great outdoors. They've been enjoying warm temperatures with the occasional windstorm to keep them on their toes and strengthen their core. They are on a steady diet of PH-altered lake water and Mantis Buffered Nutrients.
4 months ago
DolphinsFan13 I would of left them in a fabric pot. I have a couple outside as well. Not saying you are doing it wrong, just something to think about for next time. Looking good though
graphicart.wright Summers are very hot and sunny where I am. I'd worry about frying their roots in black pots. It's harder to control the soil this way, sure, but I'm looking forward to watching them grow without confines and in a true worm-rich ecosystem 🪱
It's been quite a week. The girls found their permanent spot in the ground on Day 67 in perfect weather. Beginning the following day, the forecast fooled me and they were tested both mentally and physically through strong & persistent winds, occasional downpours and low evening temperatures. Things have calmed down now. Do I wish I waited? Yes! Do I think they'll come out stronger because of it? Also, yes. I'd say their current sentiment is too much water but that's all up to Mother Nature now. All three Viente: UNOs are pictured here with the top of a Cookies Kush below.
4 months ago
Nyçrølyñiuis How do you know it are females? If it's CBD they should be regular seeds. Males and females. Non feminized.
graphicart.wright https://www.truenorthseedbank.com/viente-uno-cbd-feminized-seeds-canuk-seeds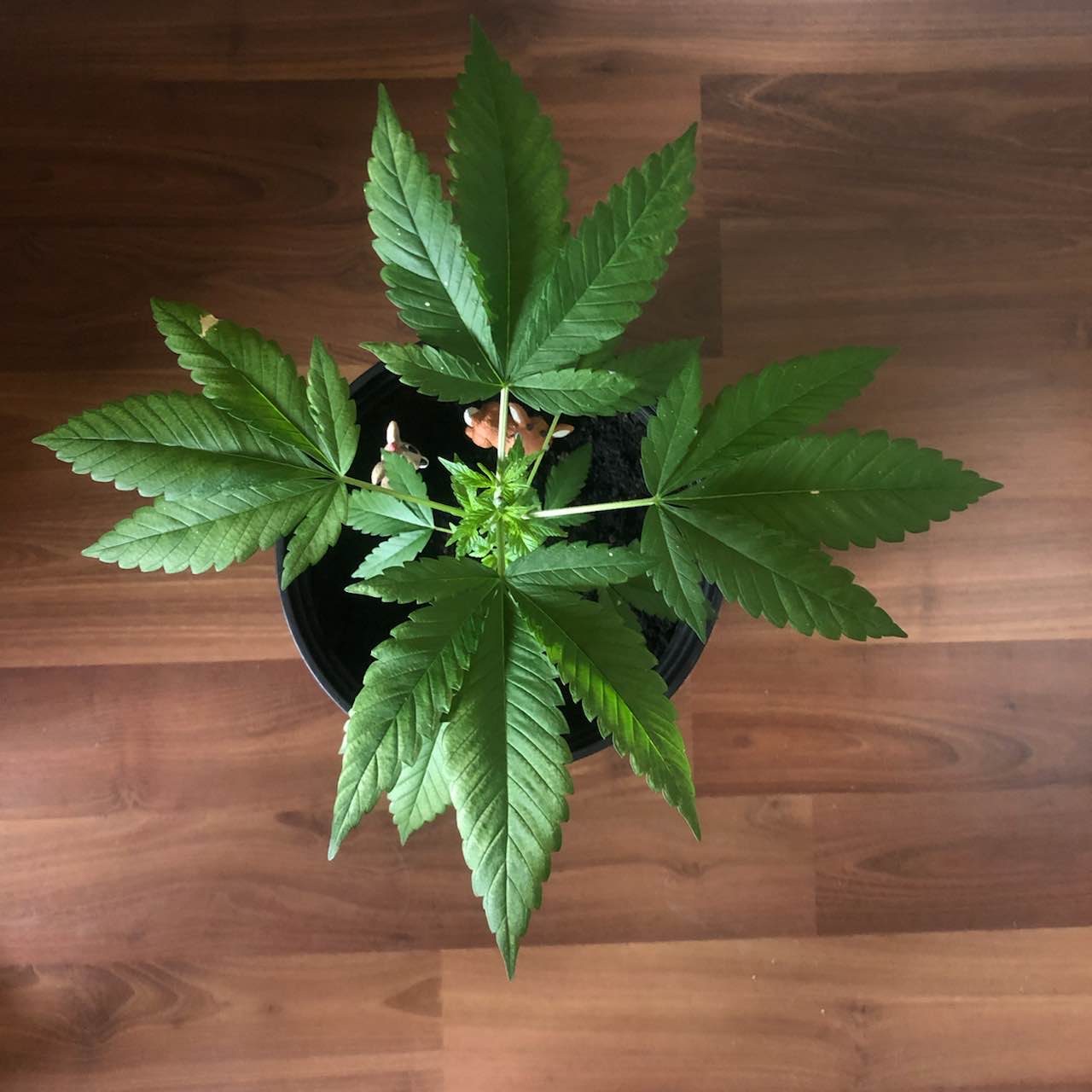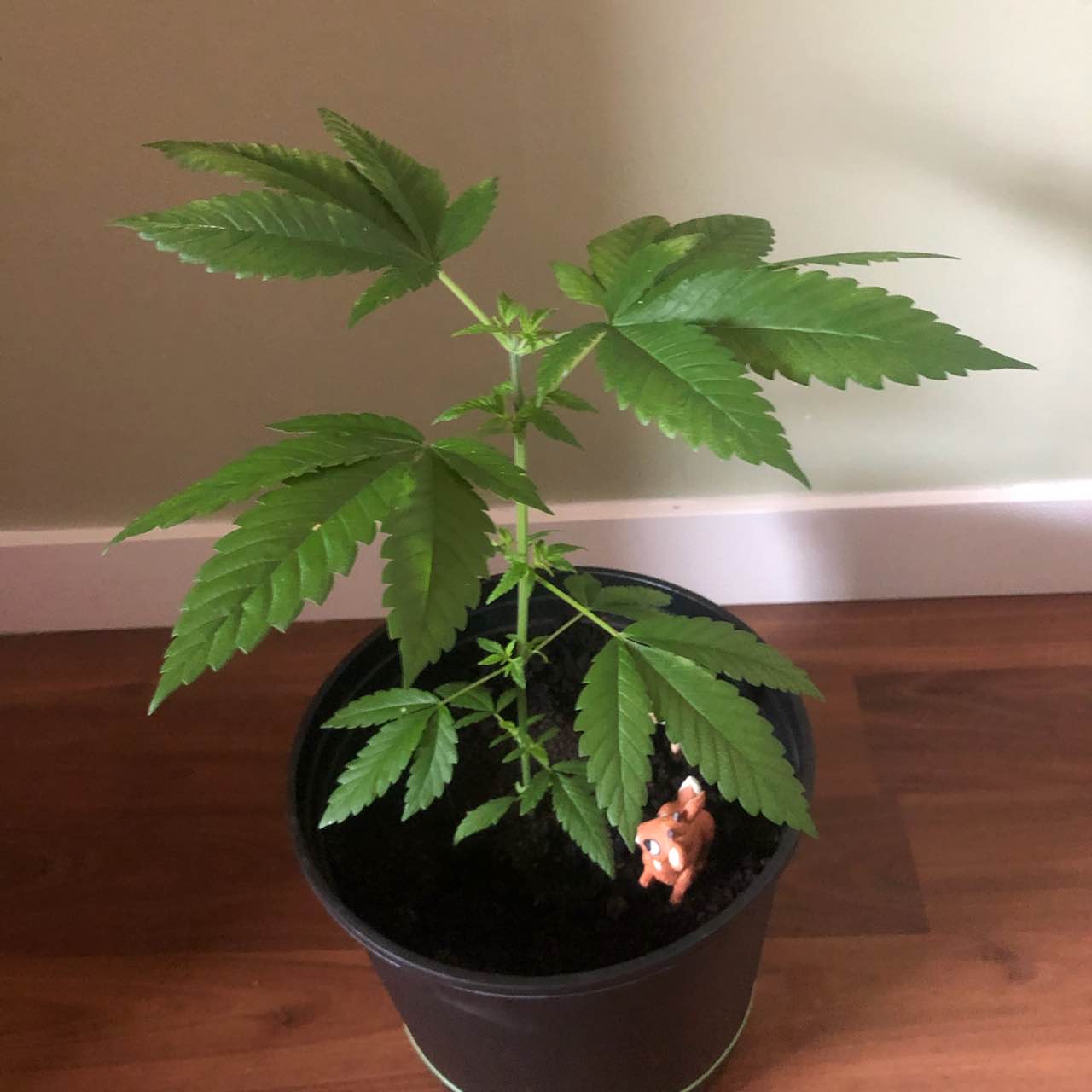 Week 10! The girls have been topped since their last photo session. They've clearly outgrown their space. It's time to prep their final grow spot and get them planted in the wild within the next few days.
4 months ago
LeChron James Can I suggest something for you? There is a very inexpensive apical tuning product out there called the OG Spring. It's about $10 and would really impact this plant. Give it a Google. Happy to answer any questions about it.
LeChron James It's basically a spiral shaped piece of semi rigid stainless steel wire that you attach and train the plant to. This plant would be a good candidate for the OG spring because it's a fairly vertical plant with unrealized lateral growth potential
graphicart.wright That's pretty cool. Didn't know such a thing existed. I appreciate the suggestion!
Week 9! Starting to gradually adjust lighting schedule from 18/6 to align more with what Mother Nature has to offer. Couple of weeks until their in the ground.
5 months ago
Start of Week 8 today! It's been two weeks since their last photoshoot as their mom/keeper was away last week. They seem to have faired well in my absence. The air is finally warming up. I anticipate they will be heading outside in a couple of weeks.
5 months ago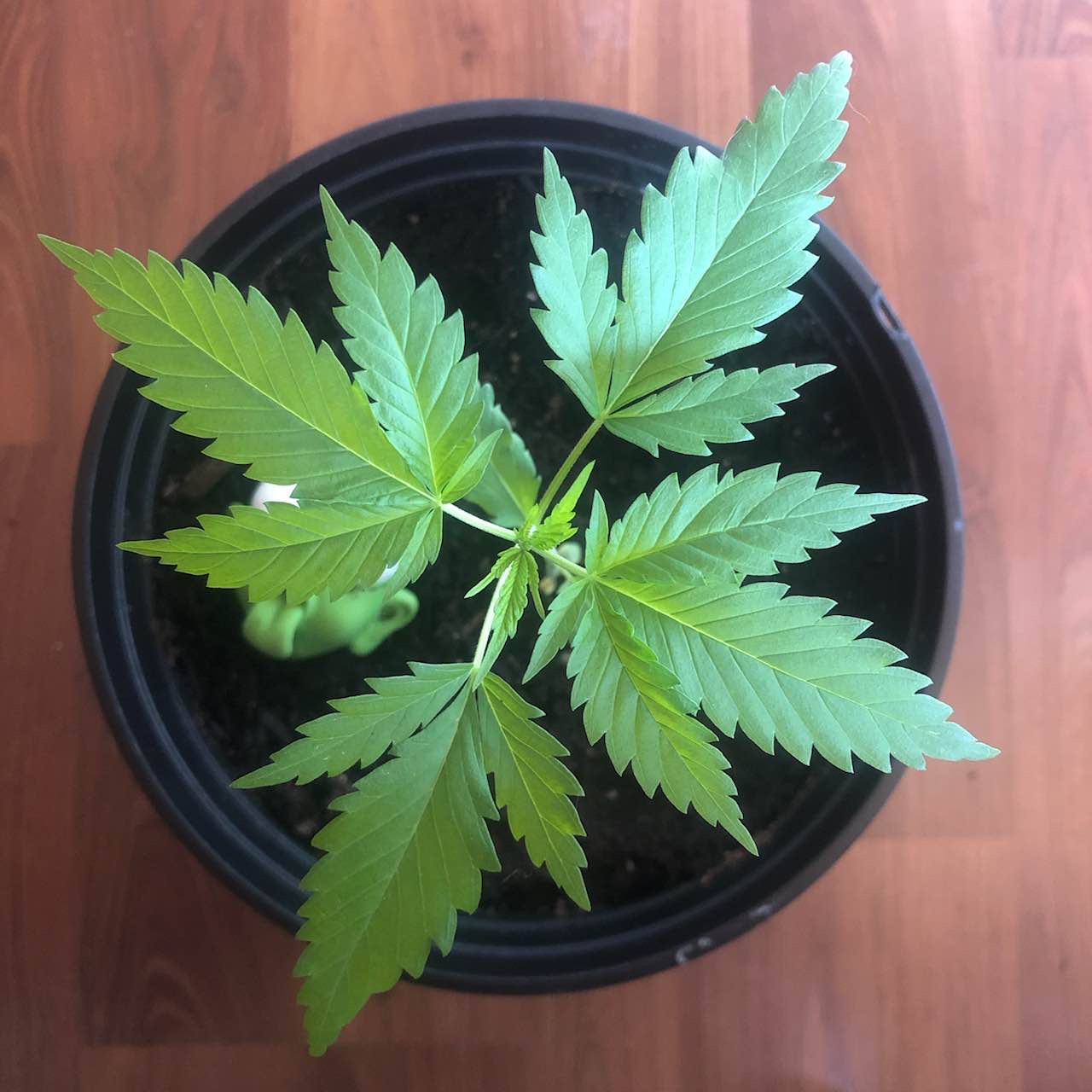 Start of week 6. Two of the Viente: UNO's soil tested at 6.25 - the Grateful Dead Zombie tested at 6.5. They all seem happy. Still too cold here to even think about going outside.
5 months ago
Start of Week 5
5 months ago
New pots, new budz.
5 months ago
Week 4 BEGINS - the girls have successfully made their journey from AB to BC where they were meant to be.
6 months ago
Week 3 BEGINS - Transplant COMPLETE. The girls are settling in and getting ready for their seven hour car ride from AB to BC in four days.
6 months ago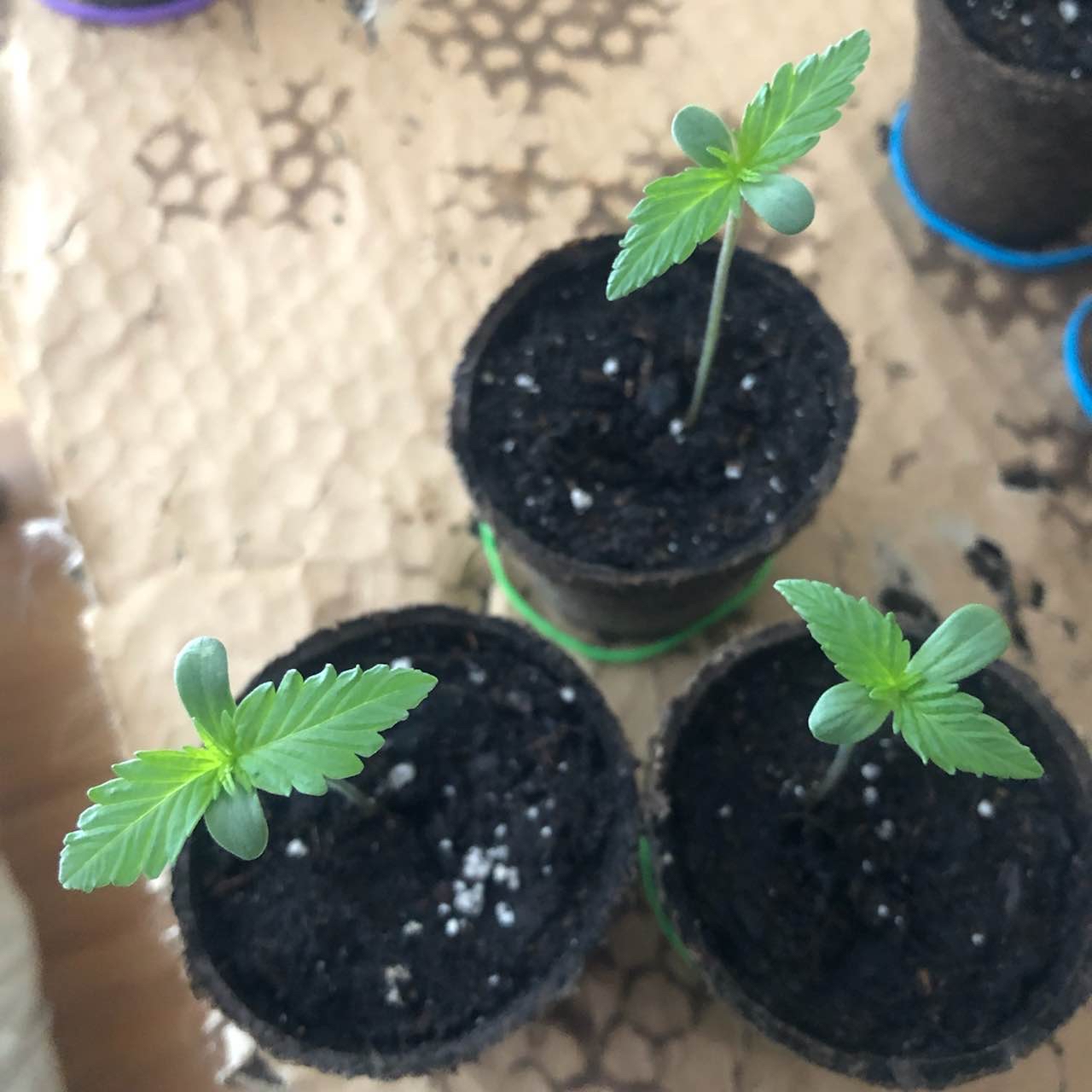 Transplanting in two days in preparation for their interprovincial roadtrip.
6 months ago
Week two BEGINS!
6 months ago
One full week since their journey began. Purple is White Widow. Blue is Cookies Kush. Green Viente: Uno CBD
6 months ago
Hello, Beautiful!
6 months ago
Mighty tap roots have emerged. It's time for soil.
6 months ago