RiZunk
Something, Something…
Winter '22
Blue Dream & Afghani in FFSF Planet of the Grapes in FFHF
Blue Dream x1, Afghani x1, P.O.T Grapes RBX x2
Chug chug chuggin
20 days ago
It's going. From deficiency to toxicity. Still alive, amazingly.
a month ago
Dealing with some serious nutrient deficiency. PH lockout. Believed to be fixed. Hoping I can run these out to finish. Pushing it to their limits. Time shall tell.
2 months ago
Moving along.
2 months ago
Switch to 12/12 light schedule. Switched out blurples for HPS for flower.
3 months ago
Day after heavy prune and tie downs. Additional tie down adjustments made to the quicker growing Blue Dream.
3 months ago
All tie downs complete. Same nutrient cycle as last entry.
3 months ago
Silica & BB added. First steps of LsT with the Blue Dream. Afghan topping became an accidental FIM. Sweeet dealllio.
3 months ago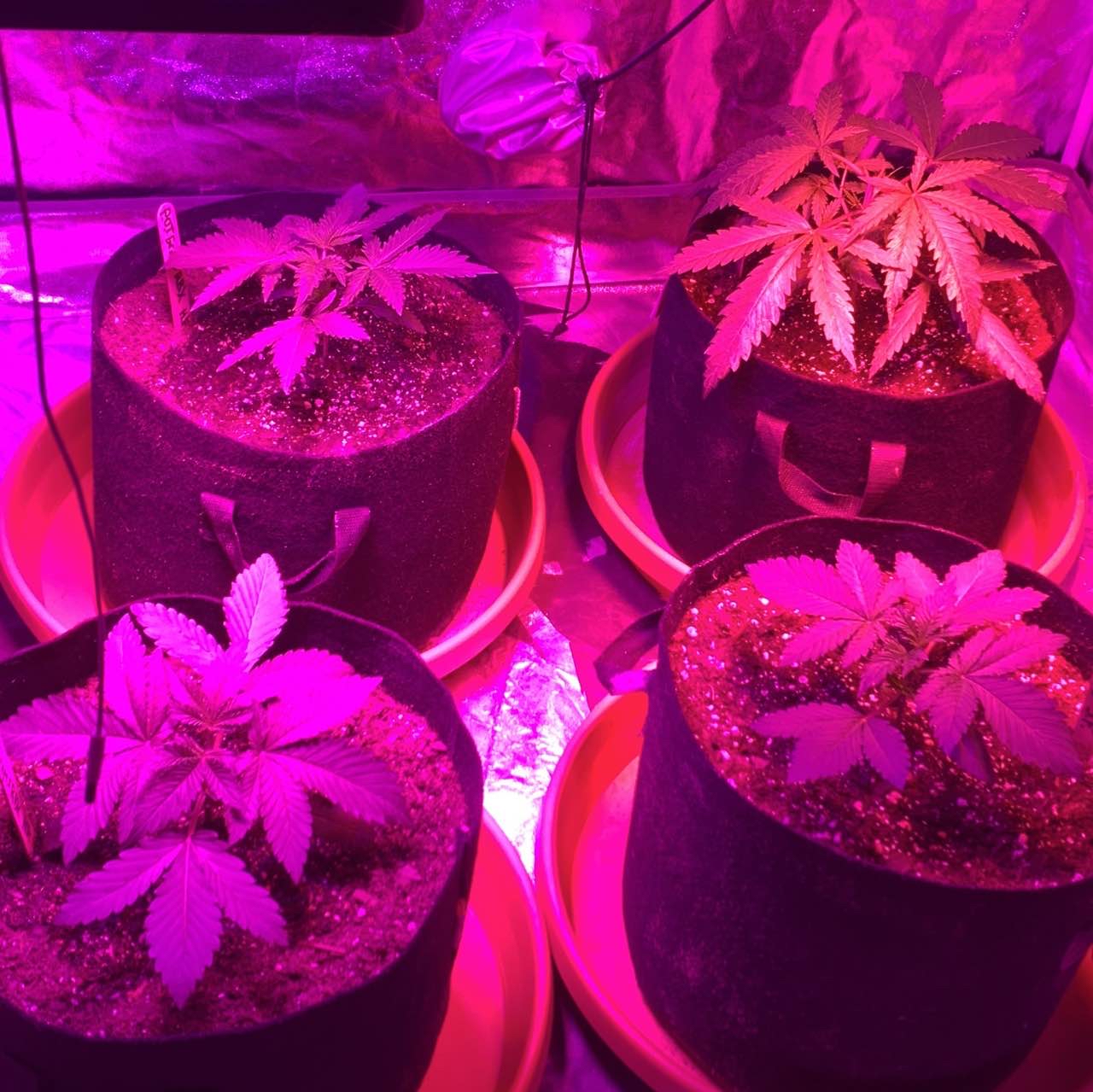 Just topped all four. Only added a small amount of silica so far. Blue Dream showing signs soil may be a little too "hot"for it, if so should recover in time.
3 months ago
Just light watering since sprouted.
4 months ago