bcoops26
3 gal auto grow
Winter 18
One of each Amnesia Haze Red Poison Sweet Tooth
I'm really struggling trying to get amnesia haze and sweet tooth to get better. I'm not sure why they're still stunted and yellowing from the bottom 😔 red poison is looking pretty good I need the buds to get dense though.
4 years ago
tnkrumpets 3gal pots seems a little small for that size plant. Being root bound can cause some of those issues. Not sure if they are in flower but you could transplant up to 5 or 7. I'm no expert though!
Bcoops26 My red poison is the only one flowering and it doesn't look bad. I'm nervous transplanting them being this old and autos but they haven't grown in at least a week.
Bcoops26 Also the amnesia haze is sitting on a 5 gal bucket it's not very big and the sweet tooth is on a paint bucket so it's not as big as it looks either. I'm using a 2x2x4 tent.
View 5 additional comments
Red poison is really starting to show some color & I'm seeing some nice trichomes developing.
4 years ago
Red poison has hairs coming out like crazy 😍
4 years ago
I think red poison has finally stopped stretching 😊 plants seem to be bouncing back well.
4 years ago
Red poison is getting really tall. Found some white mold looking stuff on the soil of all of the plants this morning. After doing some research I turned it over in the soil. Sweet tooth has started to pre flower and looking good amnesia Haze still hasn't started to pre flower. Hopefully they're bouncing back the color looks a lot better.
4 years ago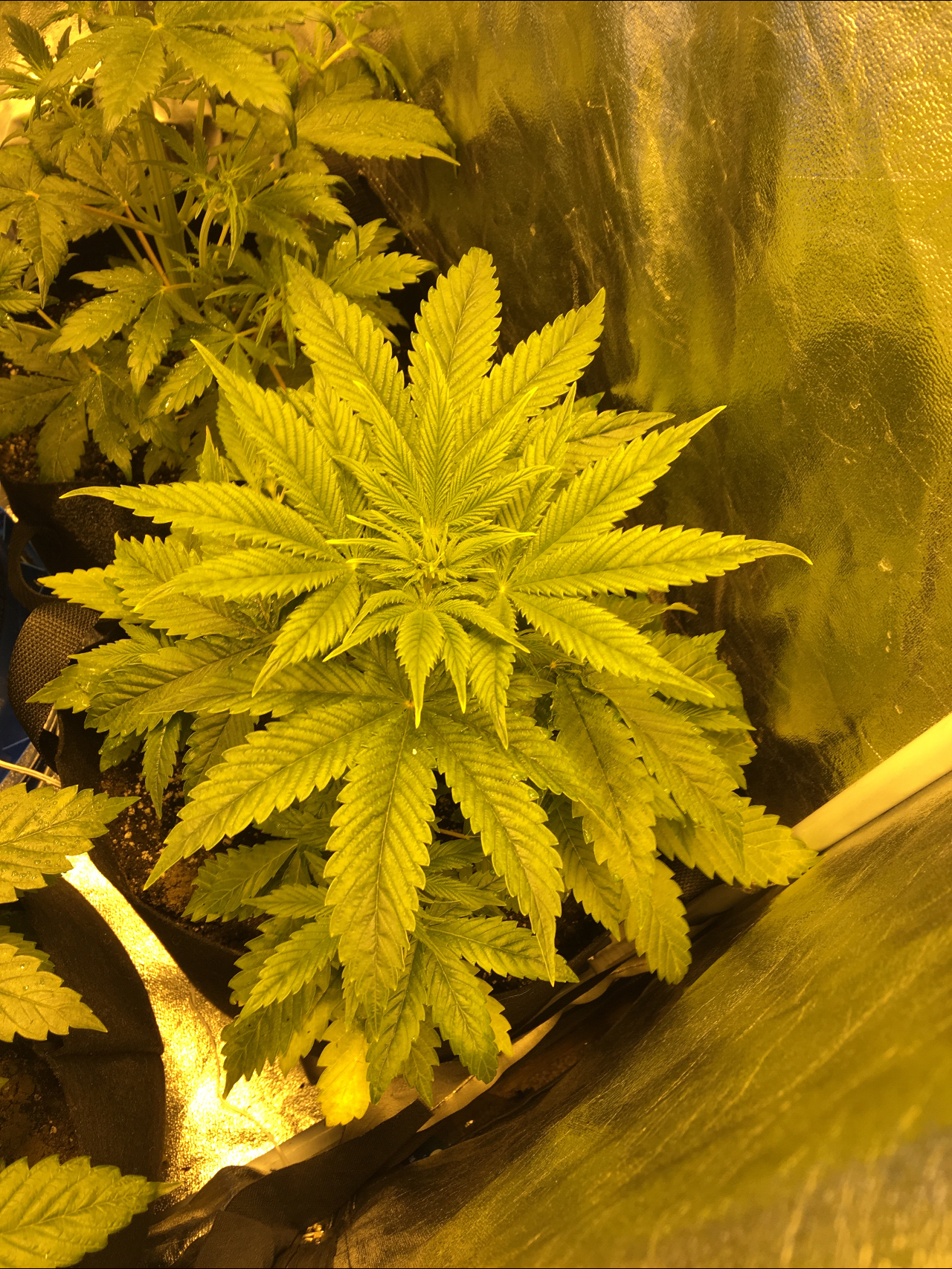 It has been a rough couple of days for the plants yesterday I fed them terp tea to see if that will help with some of the leaf symptoms. However, the humidifier got left on somehow during lights off and the plants were soaked 😩😩. Hopefully they can bounce back.
4 years ago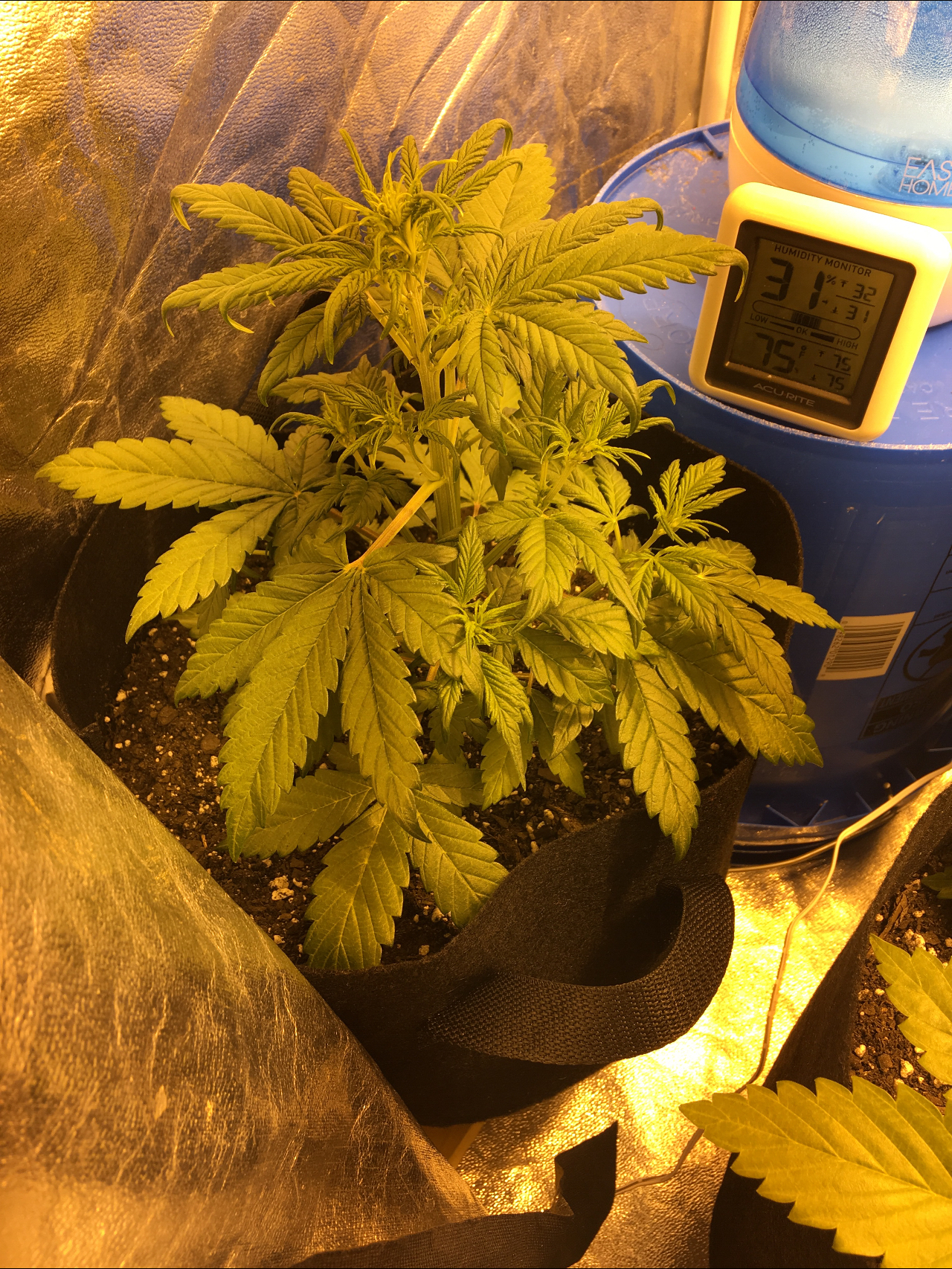 😭😩 I'm not sure what's wrong with my plants. red poison appears to be in preflower.
4 years ago
I'm having some kind of issue in the tent. I'm not sure what it is. I turned the humidifier off for a day to see if that's the problem.
4 years ago
Humidity is getting better I've gotten up to around 30%. I'm gonna need a bigger humidifier.
4 years ago
Still struggling with humidity 😔
4 years ago
Starting to add compost tea. Also moved the plants and light down.
4 years ago
Started the plants on 18/6.
4 years ago
😍 coming along good, still need to fix the humidity though.
4 years ago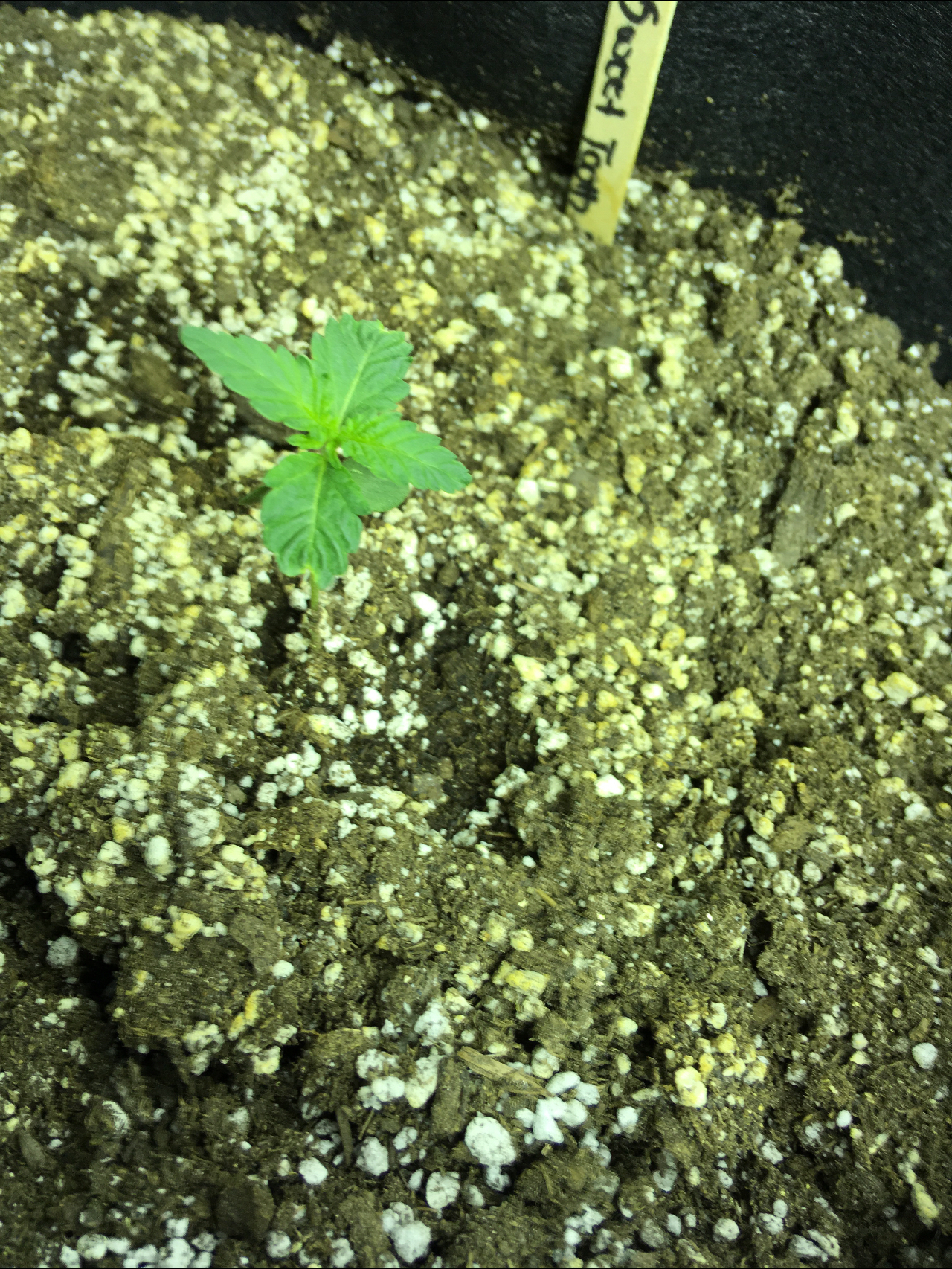 Amnesia Haze finally popped up! Everything is looking good except humidity.
4 years ago
Hilliota505 Do you use lights or do you not need them with auto flower?
Bcoops26 I'm using a 400 watt MH for veg then when they flip to flower I'll switch to a 400 watt HPS bulb.
BudLightyear How long did it take for amnesias to break soil? I put one in soil 2 days ago and it still hasn't broke through.
View 3 additional comments
Looking good & Red Poison popped today 😍
4 years ago
Sweet tooth is still growing strong. Waiting for the other two.
4 years ago
Had a little watering issue. Sweet tooth popped up today!
4 years ago
Paper towel method started.
4 years ago