splifswiftns
Whats up next grow #2
Late summer 2019 (indoor)
These two ladies will grow up in a 2x4 grow box with a bubba kush, under 2-300 watt cheapy led lights that work great.
2x honey cream fast flower.
Did the final trim after five days in the dry box. Flowers are still pretty wet. Stems snap when bent but don't break. I'll put them back into the dry box for another couple of days before jarring. 136.57 grams at this point.
3 years ago
Splifswiftns Alright. So I broke down and tried some a little bit early. I vape my weed, so it being a little bit under-cured isn't that big a deal. I'll try my best to make the "smoke report" all it can be. This stuff smells and tastes great! The aroma reminds me a little bit of a mixture of hint of lime and coke bottle gummies. The taste starts off like honeydew melon, but not totally ripened, so it's sweet but not sugaryand finishes off with a semi lime flavour. Intake is very smooth, even deep into the vape. The effect is clean and quick and goes right to my eyes. It verges on the couch lock feel, but doesn't get overwhelming. All in all, I'd definitely recommend this strain. Winner all around.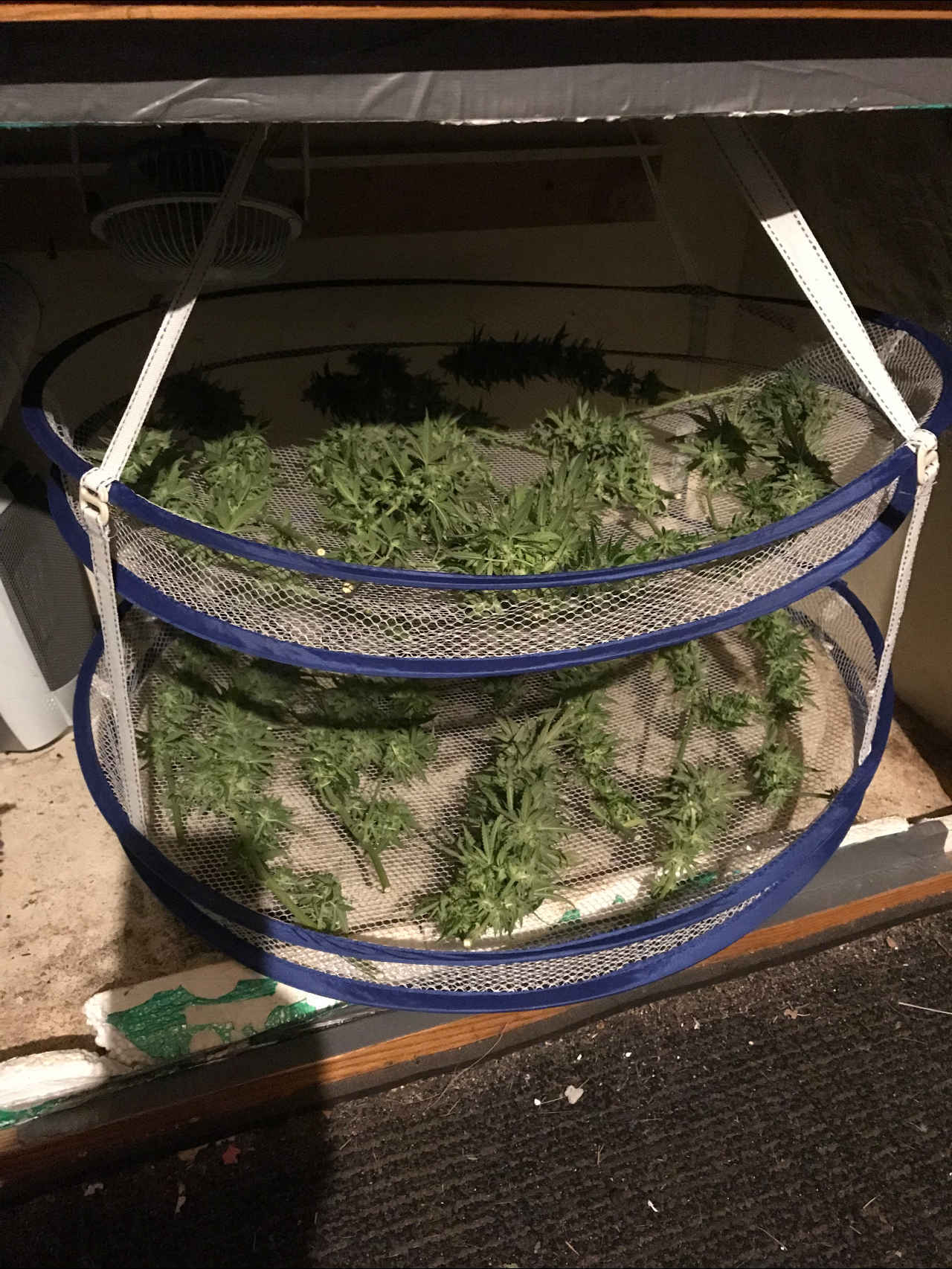 Gonna chop em down tonight and start drying. Lots of Amber trichomes, more than I would usually wait for. They smell great and look great. Now the hard part, patiently drying and curing. I'll update later on dry yields and smoke report.
3 years ago
Flushing the ladies out
3 years ago
Checking progress
3 years ago
Ladies make me smile.
3 years ago
Flowering away.
3 years ago
Buds are starting to look like buds. Bloom booster and molasses for the next water.
3 years ago
Flowers are a growin. Leaves look healthy, and all's good so far.
3 years ago
Pistils are showing and bananas aren't.
3 years ago
Switched to flower, day 1. Honey cream fasts are on the outsides, and bubba in the middle. Honey creams are fast flowering and can be done in as little as six weeks. Never tried these before, first time for everything. Here goes nothing.
3 years ago
Wanted to switch over to flower by now, but the warm weather is stopping me from closing the box up. Forecast is better in about 5-6 days. More veg never hurt anyone.
3 years ago
First day transitioning nutes to flower.
3 years ago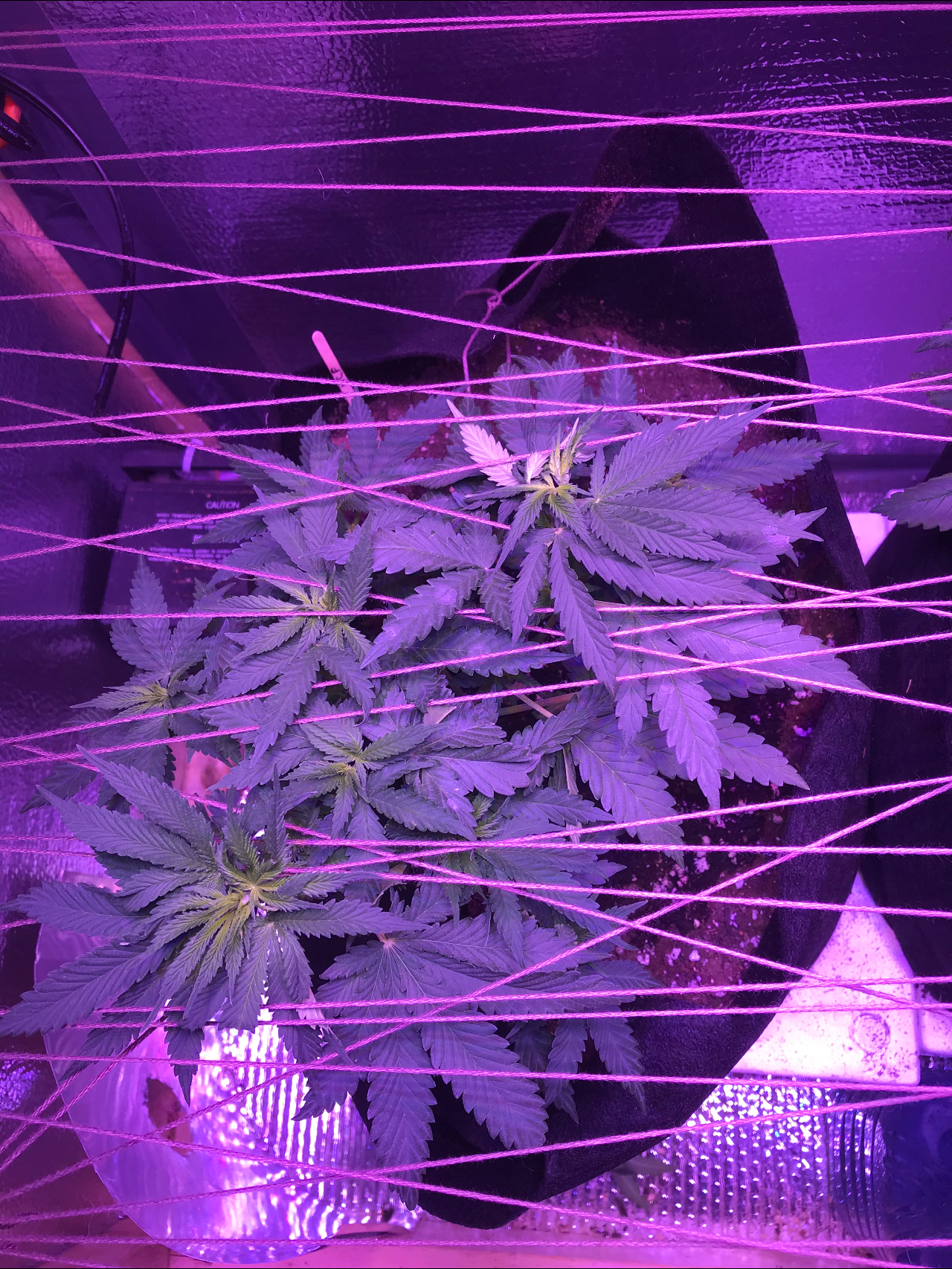 Switching nutes over from veg to flower. Give them about a week more or so of vegging.
3 years ago
Girls are getting spread out under the screen. Slowly trimming the underbrush, working up towards the screen. Lotsa veg time left
3 years ago
Bent the ladies over and fimmed/topped six days ago. I'll put up the screen in another couple of days.
3 years ago
Much better now
3 years ago
These ladies have both been transplanted into 7 gallon felt airpots. #1 had a little too much water and has struggled a bit because of it. The transplant seems to have helped. I've also had issues with my ph and a crappy ph tester that always gave a great result. Even a broken clock is right twice a day kinda thing. Hopefully I now have that nailed down too. #2 is living large already, so here we go.
3 years ago
So. I was out in the woods smoking the last stuff I grew. Back to reality. Ladies stretched a ton. I've repotted and put em in the grow room. Let the games begin!
3 years ago
Soaking up some water pre planting in jiffy pod. These ladies are fast flowering and are supposed to finish around week 6. I haven't noticed a difference so far.
3 years ago