BLACK DOG photomax 2 DWC
2022 first run
Fuck the medical program… it's all about the money not about the plant…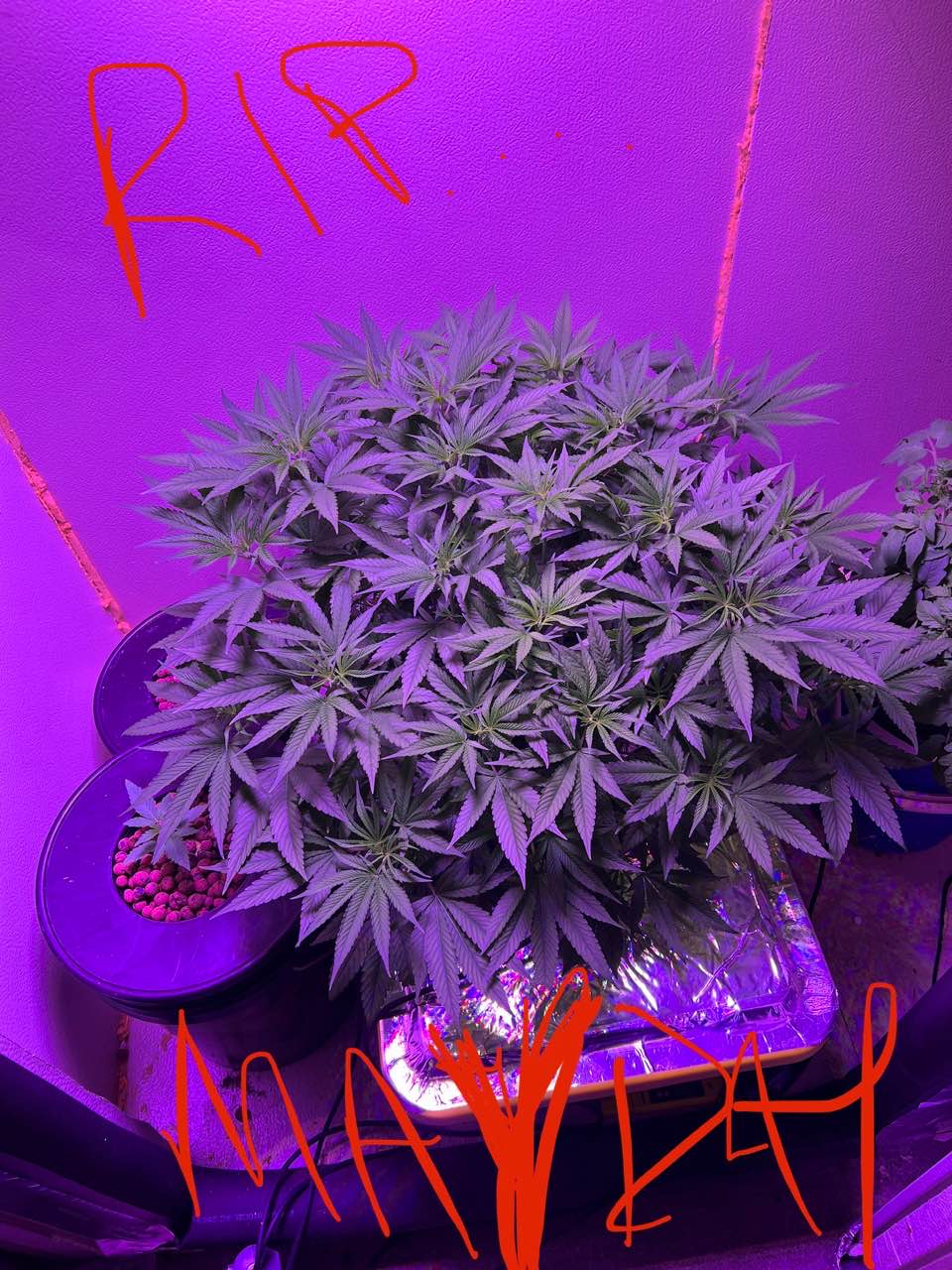 RIP… PLEASE READ or not … after a small accident my son had the night of the flip, he is 1 1/2 and reached up and got burned by hot butter… baby fast hands Magee is fine but I was detained for 3 hrs while my wife and home were transported to the hospital for cleaning BUT… here I was simple family accident, treated like I was some sort of mad man burning babies… right… anyway after they cut me loose I went to the hospital on the way law enforcement called and said they would like a tour of my home… really!? Ok whatever… I moved my mom in after she had heart condition problems blah blah anyways law got in at 1 am Sunday morning took pictures of my home by noon dcf was at my house to investigate… oh yeah they ran me through the ringer… moral of the story my lady was in another building on my property, couldn't chance it tore her up… even though during their bullshit investigation they didn't peep in my honey hole but imagine if she was in the house… protect yourself and your family, be careful! Keep er tight and right don't be careless I have every cabinet stove drawer fridge and dishwasher with baby lock and some silly ass small bowl of butter brought these cock suckers around… shit you would never expect…. Don't worry ILL BE BACK!!
7 months ago
Tomorrow 12/12
7 months ago
Thanks hydrogard….. I thought Hurricane season was over… oh shit maybe we will done it starts… damn hot already…
7 months ago
Thick chick…
7 months ago
Last week then the flip 🐄
7 months ago
Well fancy that!!
8 months ago
RichMcflyy Good growth!!! She's doing great growmie 😎🔥🪴
I reckon I'm about 2/3 weeks all the shoots will be big enough to hold decent buds, or will the stretch take care of it!?
8 months ago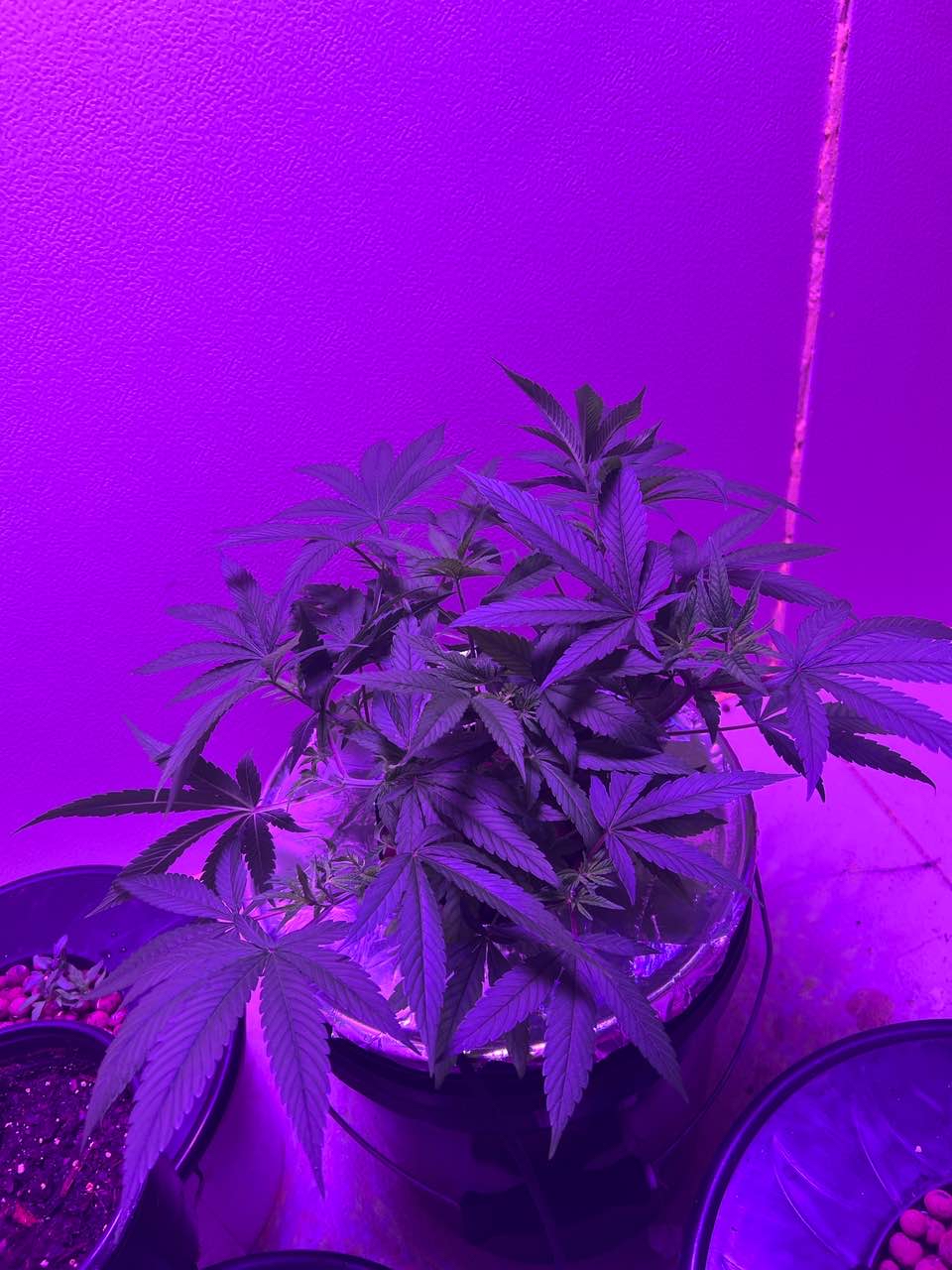 My wife says leave her alone…. Am I being too abusive?
8 months ago
RichMcflyy I'm still on my first run, so Im definitely not the person to listen to when it comes to "learning" anything 😅 But one thing I've learned is that these are some resilient plants we're working with 💯 Any mistakes made tend to be fixable with a little patience so I wouldn't be worried about being too rough as long as the plant recovers well, from what I can see though your Lst looks perfect 👍🏽💯
kissofthewolf88 Thanks my guy! I feel ya, we are on our maiden voyage my self, I e just tried to arm myself with as much knowledge as possible and Jump head first, spent some good cash on some decent setup (despite the "you spent how much on lights") and built some crazy silly shit out of free construction trash and voilà
Getting there
8 months ago
Easy week on nutes… don't miss a beat after I topped 9
8 months ago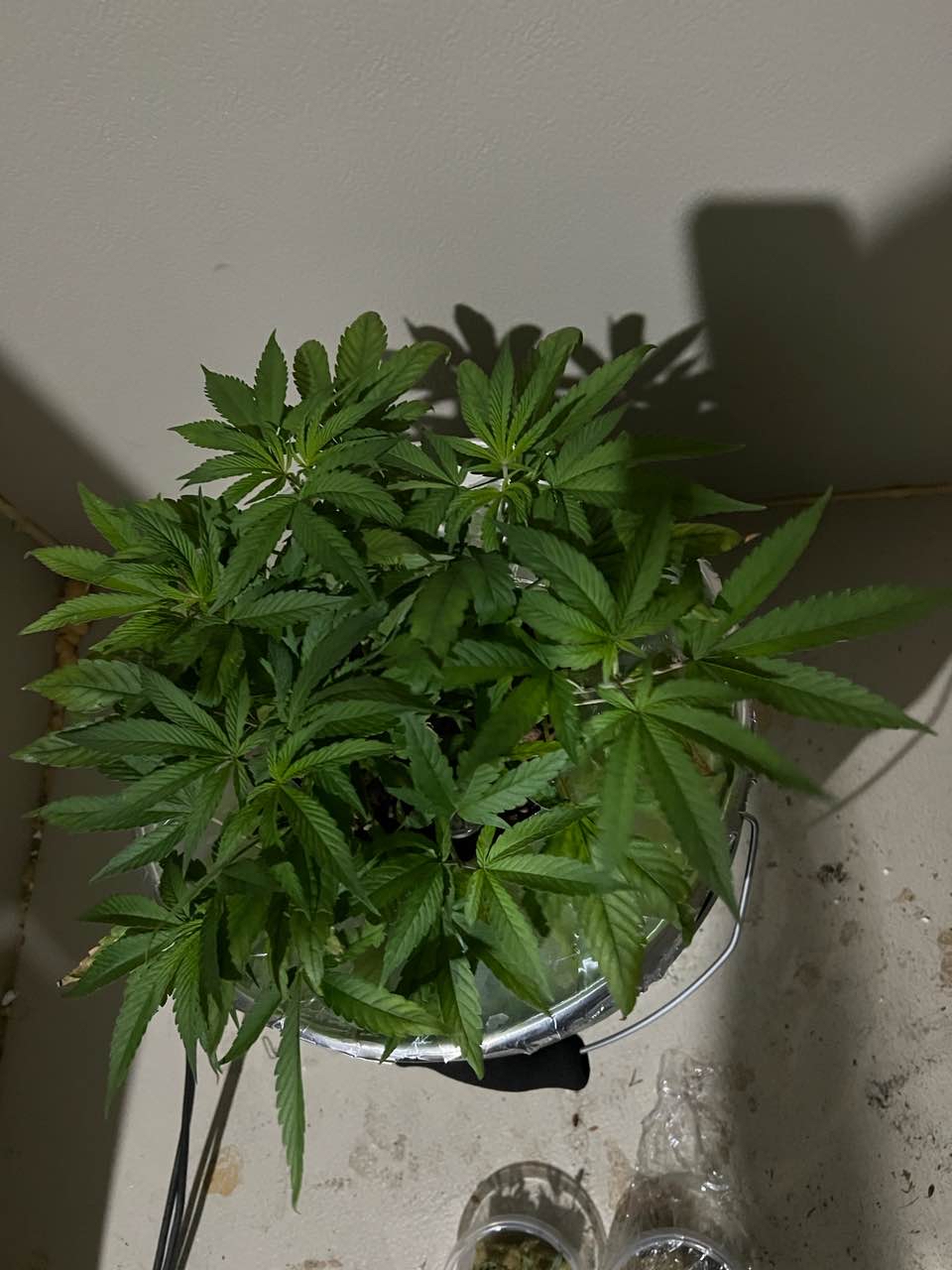 One of the days I missed…and today in the dark… I'm tired I work way to much to walk out there now the lights are on… that's crazy to say considering I can't wait to see what she looks like!
8 months ago
At what point should I top this thing again?
8 months ago
Good morning beautiful!!
8 months ago
I reckon I'm gonna leave her be a bit, wondering when I ought to top again…..
8 months ago
Tell them you slipped!!!
8 months ago
After last nights beat down it's ridiculous how fast she bounces back… now if only when I flop out at 33 years old I bounce back… humble beginnings… fuck getting old…
8 months ago
If you can't dazzle them with brilliance , baffle them with bullshit!! 1st one how y'all think she looks!?
8 months ago
kissofthewolf88 Appreciate it! Shootin from the hip and battling the southern heat Countless ice bottle trips…
Just started 3rd week feed…
8 months ago
Tomorrow or day after I reckon I might top it,
8 months ago
The HEAT why is it so damn hot!!! Getting the bumps ironed out… little less than 23 days but I'll roll with it
9 months ago
There can only be one…
9 months ago
The air stone was closer to the bottom with CIT vs TOP… I wonder if this plays a factor in development considering TOP had roots showing on the side of rockwool… thoughts!? Or could it possibly be sativa vs indica dominance…
9 months ago
Mar/5 on the rocks here we are at mar/9
9 months ago