Toof decay auto organic
Toof decay auto
Second time running this strain well see how it turns out!
Thank you great grandma/ father love you and miss you two. I still come second to none hahahaha!! Smells like sweet grape but with a good note of sourness and skunky kick! Mixes excellent together!!! Hope you ladies and gents like it!
4 years ago
LOV|LED Looks awesome man! Great color. Excellent as always
Ducatiboy Thanks lov! Harvest yours!! Stop making us wait hahahaha
View 7 additional comments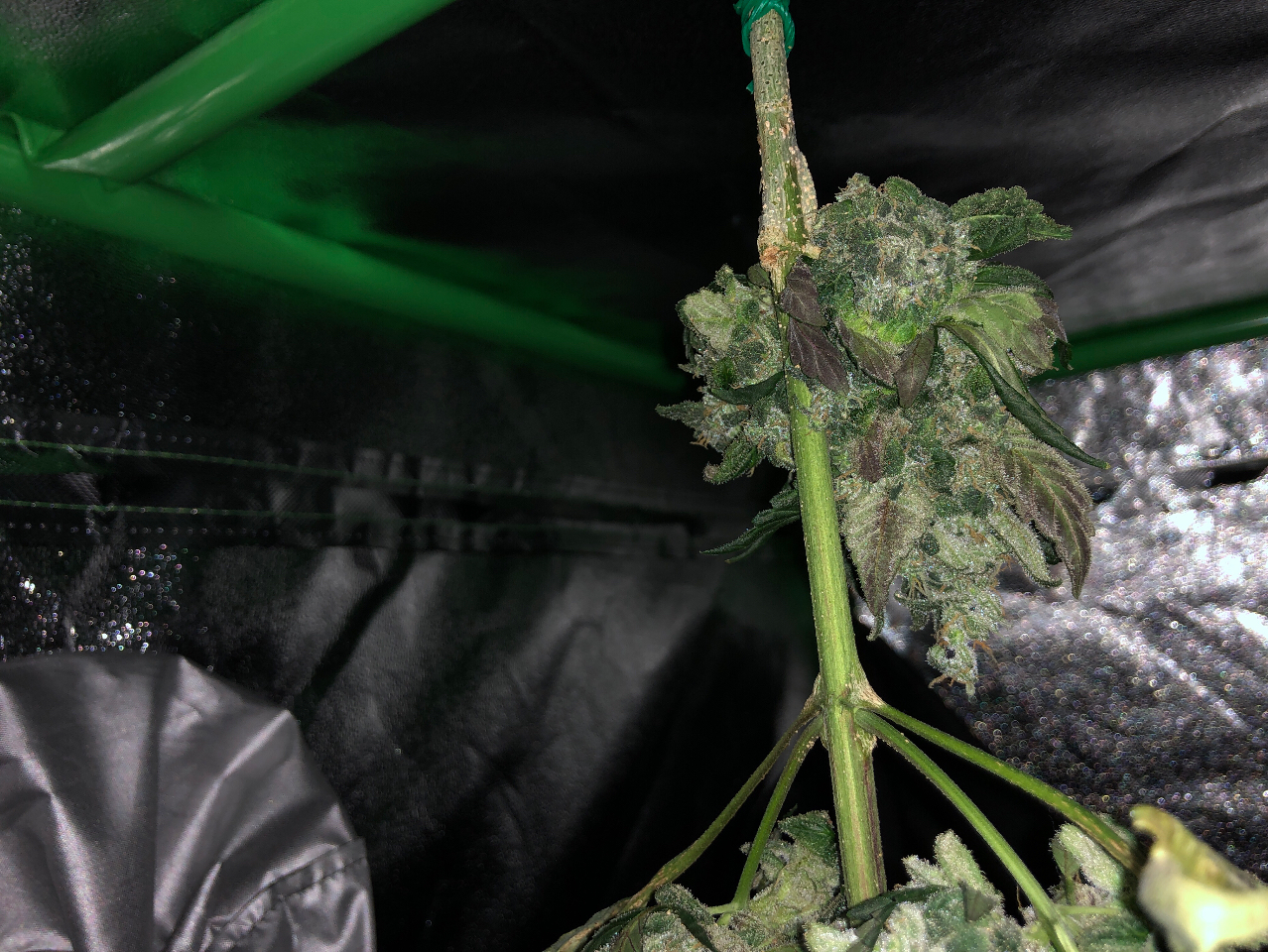 Cant wait to trim this!
4 years ago
ClandestineWestOz That looks great, I can't wait to see it trimmed! Come on already bro ✌️🤞
Ducatiboy Hahaha you know how its going to look hahaha!! Frozen haha!! Yours almost done!
View 3 additional comments
Chopped and hanging the bottom bud site is freaking huge!!
4 years ago
View 5 additional comments
Time to start a flush then chop down!
4 years ago
View 3 additional comments
I just don't grow bad bud. Thanks great grandfather and grandmother for passing the tradition to me!
4 years ago
View 13 additional comments
Full on purple up top!
4 years ago
View 1 additional comment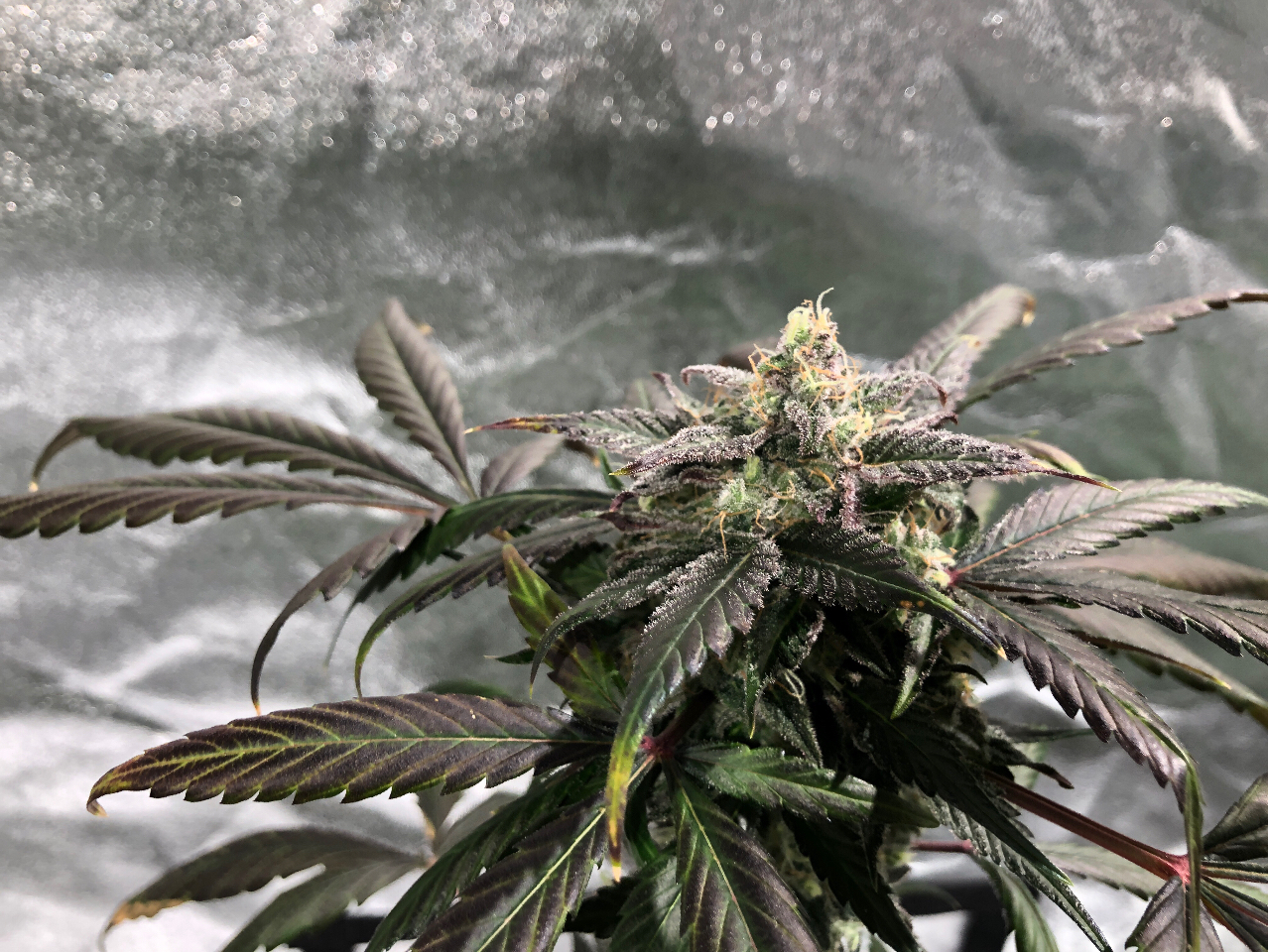 She's looking great going full on lavender.
4 years ago
Ducatiboy Hahaha yea just the color buddy haha!
View 2 additional comments
Baby looking excellent! Smells is so sour skunky sweet!!! Definitely keeping some and curing for a year at minimum before i vape this in my firefly2.
4 years ago
Toof decay is getting bigger and more dense.
4 years ago
rinfante93 I like to multi ranch my plants. Idk how or the name of the method, but I do my best to keep 'em short and nuggy/fat. How come u like to grow 'em so tall?
Joshin_yah I agree but some autos are only single colas and the topping with effect there growth, trust me I top all my autos I just make sure I'm buying the hybrids, it's all basic training
View 2 additional comments
Looking excellent!
4 years ago
Joshin_yah Cut those fan leaves!! You'll be thanking me after harvest..
Ducatiboy Nah i keep them on. Theres a reason i get $350oz my bud is top notch in smoothness, flavor, and high. When i hang fo dry i personally think the plant drains all the good stuff out of fan leaves. Been growing a while now. Hahaha appreciate the look out!
Doing good! Waiting in flowering to take off!
4 years ago
Trailing behind the other two girls doing fine.
4 years ago
Toof decay is looking and smelling lovely!
4 years ago
Trucking behind the other two.
4 years ago
Synergistic You need to move you light closer, the plant is stretching majorly
Ducatiboy I was running a test thanks for the look out. I was running one cob 36" away needed to see how effective they where. This is what growers do run test to achieve certain results. Next few months you're fixing to like stay updated brother!!!! You growing anything?
She just popped out of soil so stay tuned!
4 years ago