giantbud
Hawaiian Indica & Rockstar
Project alpha
Started 12/12 about 2 weeks prior possibly more. 3gal, 7gal. Pro mix hp w/extra perlite mixed with a little worm castings blood/bone meal. RO water GP3, cal, massive. Lighting has changed throughout. Settled on a SF2000 and a 3500k ONEO. 6" 320cfm exhaust/filter. 6&4" low power intake fans. Plain RO water from about day 30 on.
Hawaiian Indica and Rockstar
Rockstar. About 90g. Hawaiian. About 87g.
3 years ago
Hawaiian Indica trimmed to about 85g.
3 years ago
Rockstar Trimmed to about 90g
3 years ago
2nd plant harvest. Rough trimmed weight 492g.
3 years ago
Rockstar harvest time. Looks about 10-15% amber. 493g after wet trim.
3 years ago
Harvest time for one!
3 years ago
Mostly cloudy on the right. Left one is still going. Was 18-28 now about 18-23 C 45% +-5 humidity
3 years ago
Temps dropped a fair bit. Cleaned out most of the lower big shaded fan leaves. I brought the old 3500k LED back in. It's 2x200W LEDs. Running at about room temp now or +1.
4 years ago
Released some of the branches held down by the net. Got a new light and swapped it in. A Sf2000. Humidity has been low around 40-50% I think the one on the right looks ready for harvest. Looks at about day 60ish. 3gal pot dries out too fast near the end with HPS.
4 years ago
Lights off flash pics
4 years ago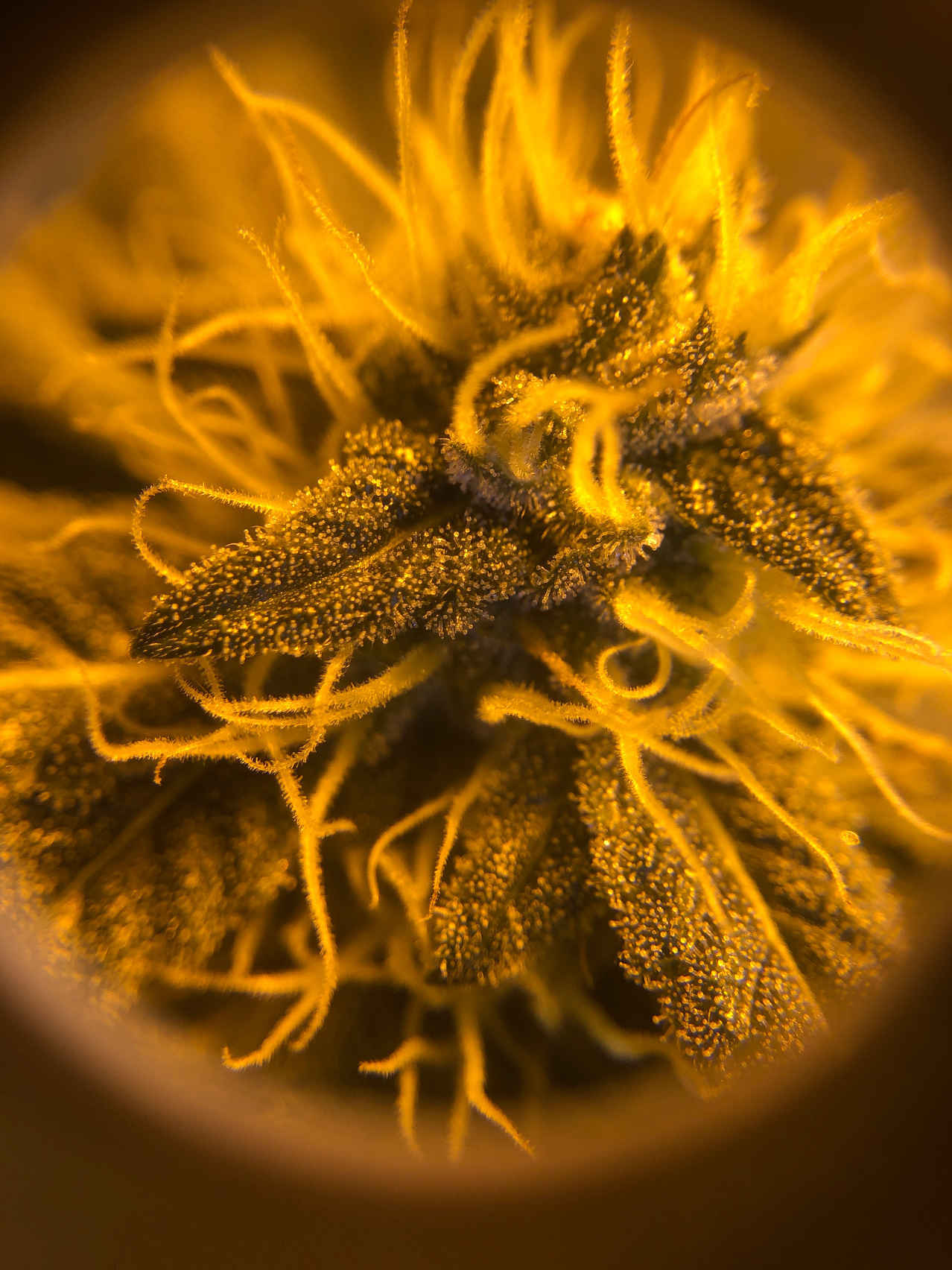 Both look about ready. Smells good, super sticky. Added a 4" outside air 210cfm Intake, auto variable set to 22C and put the light back up to 600W. When the lights are on it's full when off it's low.
4 years ago
I see some thrip damage the last week or so.
4 years ago
Smells a little thick skunky clean/dirty sock like.
4 years ago
HPS down to 400W. Took out the old LED.
4 years ago
Put the HPS back on up higher. Smell is getting stronger. The 5gal dries out very fast. I took out most of the remaining shaded leaves and small flowers seen. Pruned off a few small branches for better airflow.
4 years ago
Starting to have some nice smell. A little stinky.
4 years ago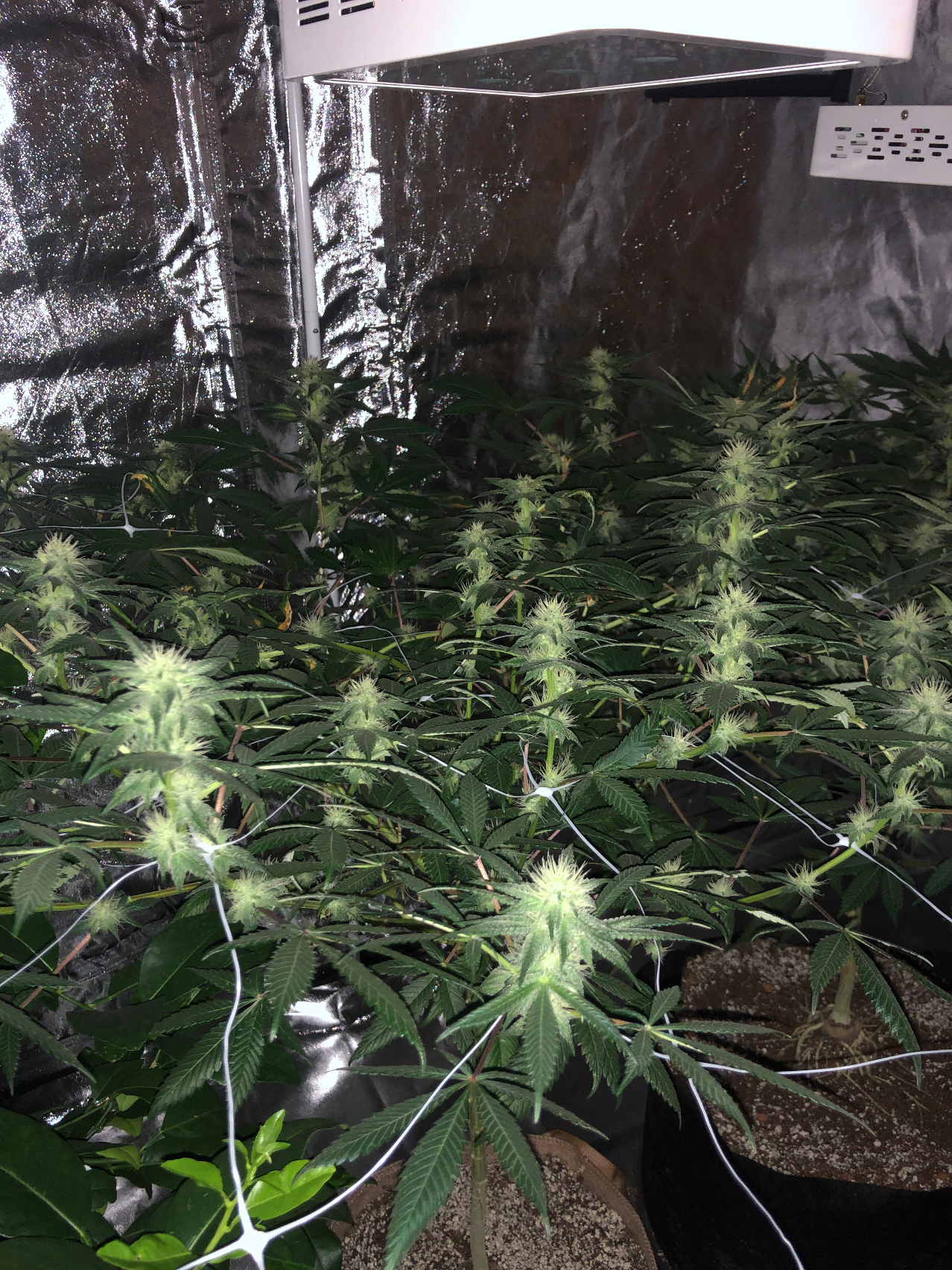 Going to remove the rest of the small flowers underneath.
4 years ago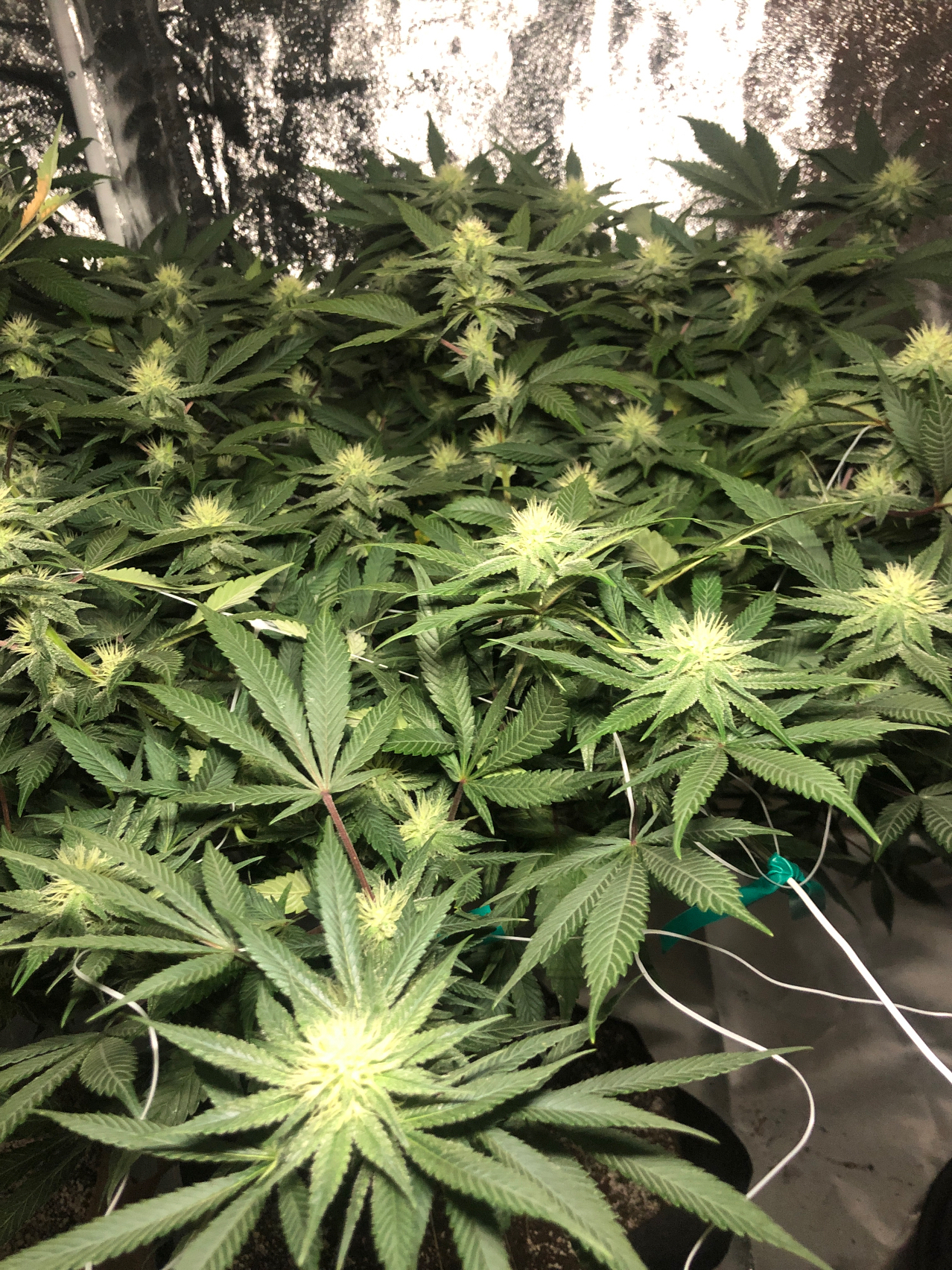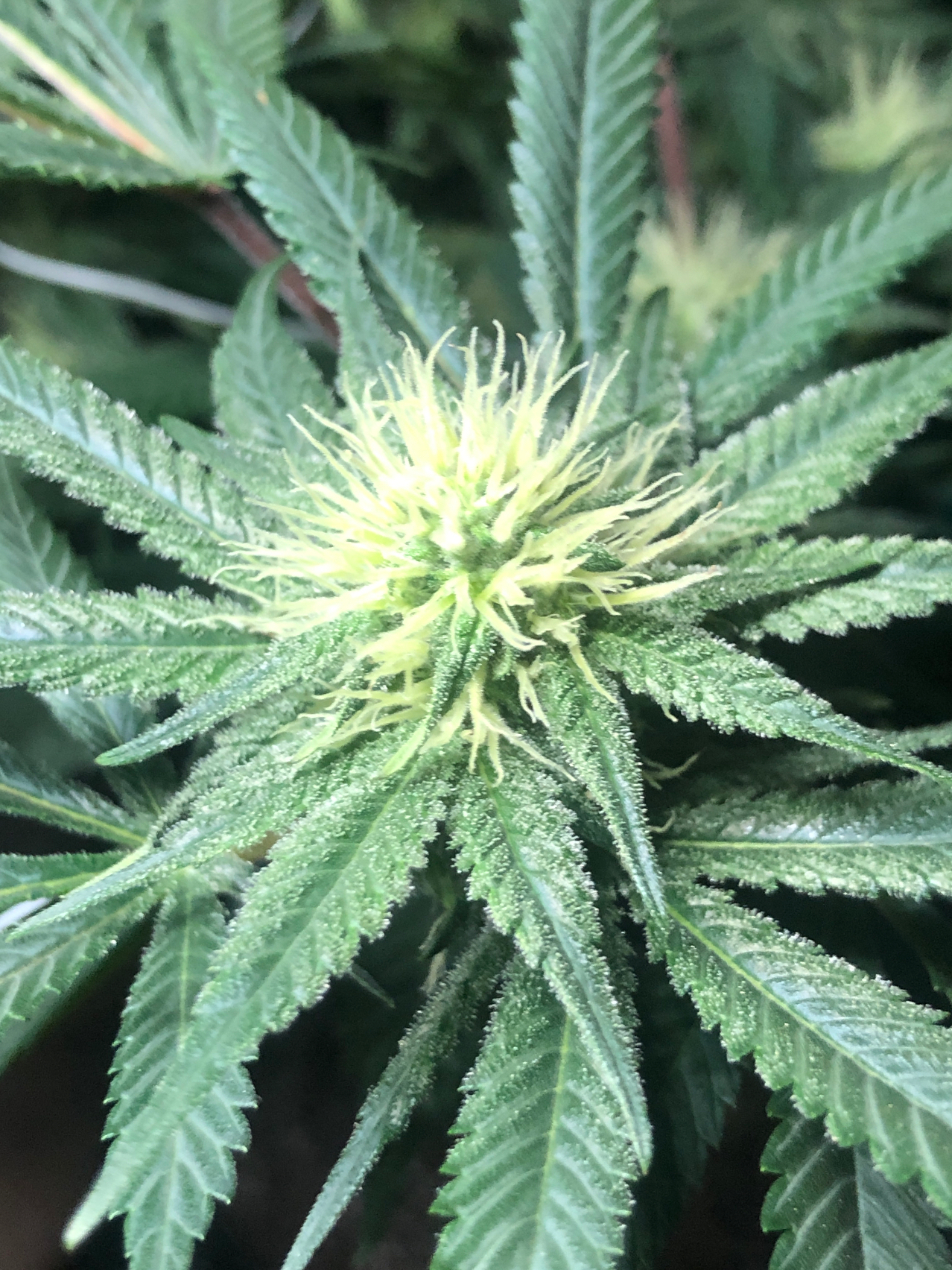 LED Flashlight/flash pics.
4 years ago
Mrjetsgrow What does it smell like ? Looks like my cookies
GiantBud Hard for me to tell, if I just smell it it's like a light fresh flower smell. Rubbing the sticky leaf smells sort of citrus
GiantBud Hopefully I can figure out what they are once they mature more. I only have a few possible choices.
View 2 additional comments
Flash only pics.
4 years ago
Getting too hot burned a few leaves. So I swapped the 600W HPS for a old 175W LED.
4 years ago
Dried out a bit too much, but this is good/okay.
4 years ago
Mystrain420 I like the color of your light, what kind is it?
GiantBud The HPS is a variable 600+W max Vivosun. Set as 600.
Cleaned up the bottom 1/3. Took out all the small shaded flowers and a few lower stems, branches, and anything weak or pointing towards the center.
4 years ago
I need to clean up the bottom 1/3.
4 years ago