jc
SPECTRUM KING 402W
Experimenting with defoliation
Topped all 4 plants once and have tried defoliation on them. Some plants more aggressively than others to see the differences. The ones that have been defoliated for aggressively have really stayed short but very bushy. Have trained them (some more than others) to try and ensure all Bud sites receive more light. Harvest: GDP: 2.5 Oz White Widow: 2.3 Oz Black Valium: 2.5 Oz Money Maker: 3.2
White widow, GDP, Black Valium and Money Maker.
Have finished harvesting all 4 plants.
4 years ago
Last feed was given today
4 years ago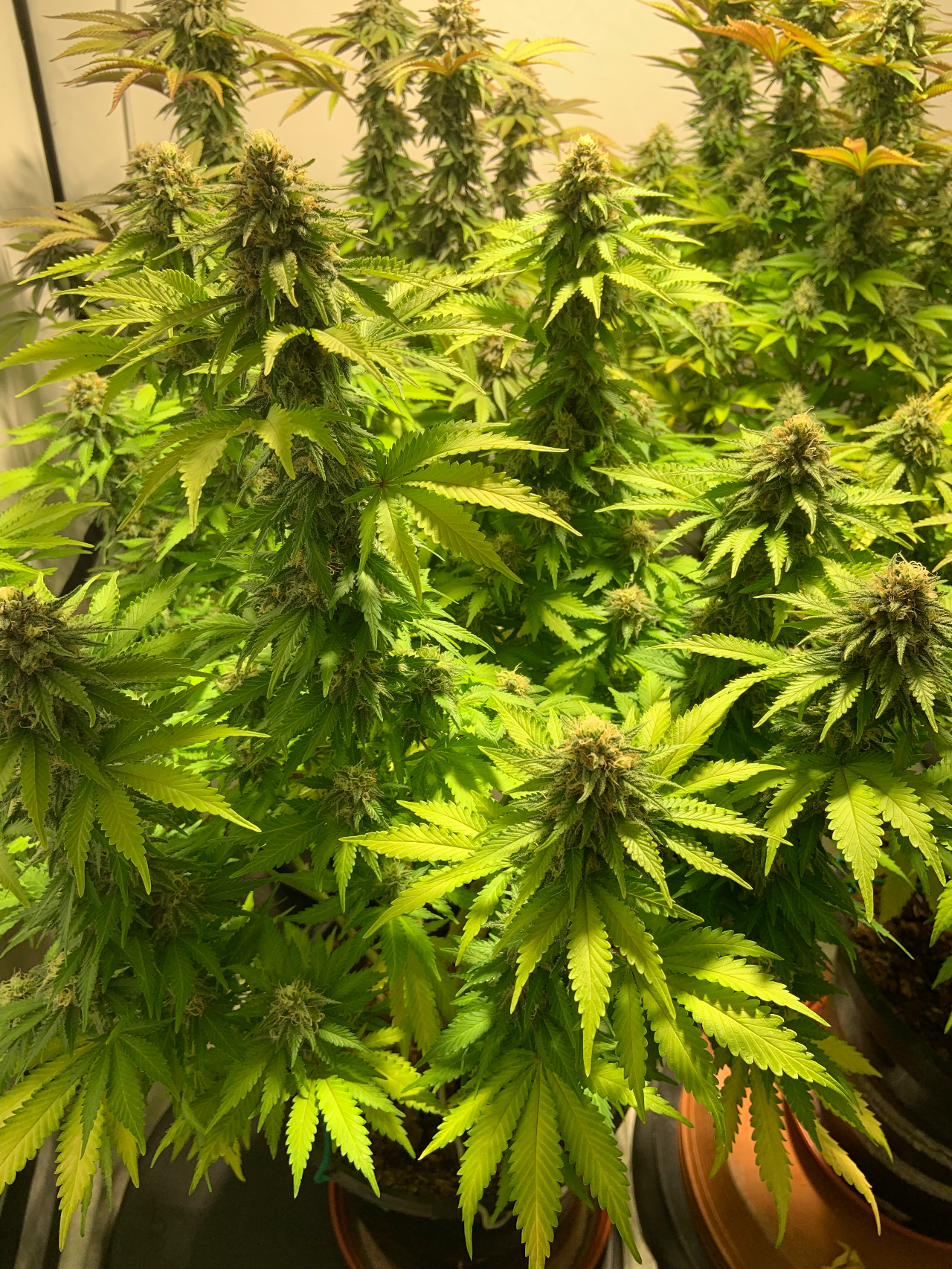 Buds starting to fatten up and hairs staring to redden. Only a couple of weeks out now!
4 years ago
Week 5 and there is some purpling on the GDP and Money Maker
4 years ago
Budbro1 When does sugar leaf start on the auto white widow as mi smell lovely at 44 days any information about the text appreciated mark
JC Hey, my White Widow is a Photoperiod plant, not an auto. But my White Widow has behaved kinda slow in comparison to the other 3 plants. Buds have been quite slow in fattening and the plant also grew very slowly. The seed I had for her was very old so I'm not sure if that could have anything to do with it. I'm just starting week 5 of flower and most buds are covered in nice trichomes already. So still happy!
Start of week 4 of flower. Half way there!
4 years ago
After last defoliation. From now on I am going to just water and feed the plants.
4 years ago
A couple of days before defoliation. Planning to defoliate on day 21 of flower.
4 years ago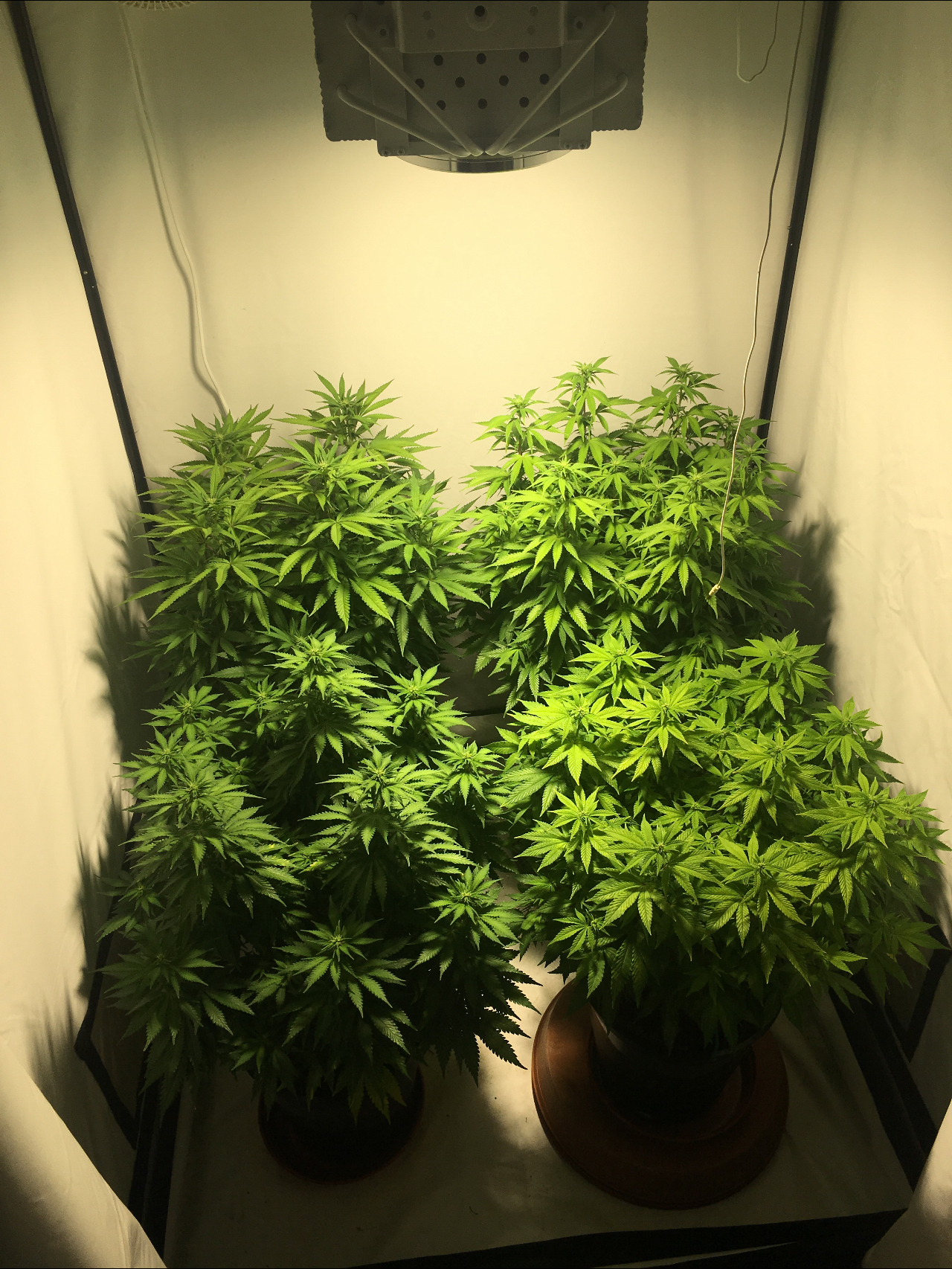 Flowers are now starting to show. 1 more week then I will defoliate them a bit. Still unsure as to how much and what to defoliate.
4 years ago
Just showing some Mir epics of the plants from different angles.
4 years ago
Switching to flower tomorrow so today is day 0
4 years ago
jarrapottsy Going to be so big ass plants them you seeing preflowers before the flick?
JC I hope so! Yeah, they had all shown sex before the flick. Curious to see if they stretch much. Gonna wait till week 3 of flower then pull more leaves off them and see how they get on!