colecastlecanna
Tangerine Cream
Exclusive Seeds CO
Exclusive Seeds out of Colorado came up with a strain that is supposed to taste like Tangerine Cream. We are growing in rockwool using General Hydroponics Flora Nutrients (all 13) in a drain to waste set up. We have 2 tents, a 5x4 veg tent with seed shelf. Seed shelf holds a small propagating box with a seed warmer pad. We use 1500watt COB LEDs x3 in the veg tent, and a 1800watt Bestiva full spectrum, plus 2 full spectrum 1000watt variable full spectrum LEDs in the 4x8 Flower tent. The whole system is ducted with an in-line 6 inch blower and Carbon filter.
Very nice growth, still at 24hr light
4 years ago
24hr light on unislab
4 years ago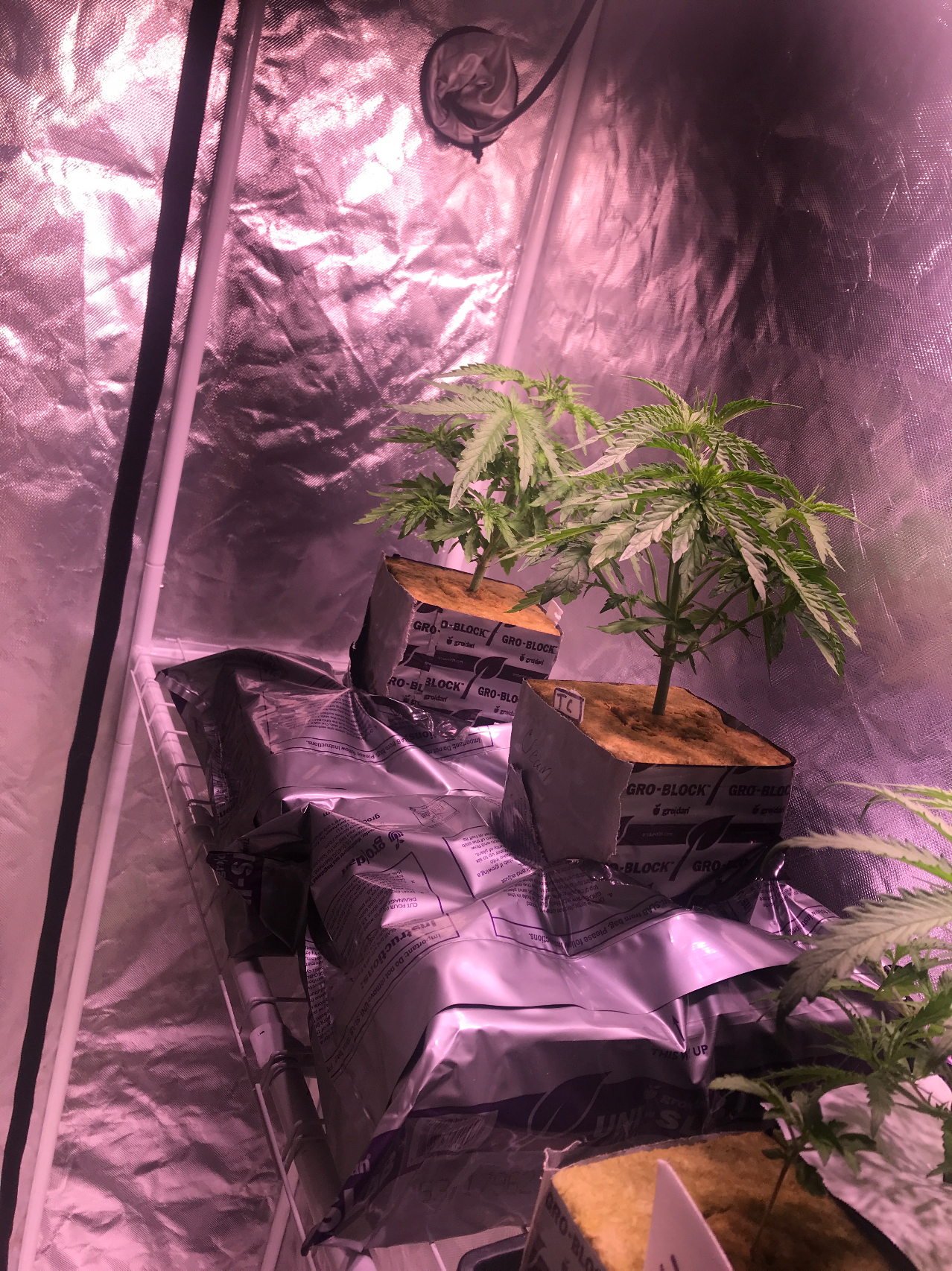 Moved onto unislabs
4 years ago
Nice looking24 hours of light now
4 years ago
Looking nice!
4 years ago
Multiple sets of leaves now
4 years ago
Growing nicely!
4 years ago
18/6 leaves are getting bigger.
4 years ago
18/6 transplanted into 4x4 rockwool blocks.
4 years ago
All 3 seeds have popped up now!
4 years ago
18/6 Light cycle, very trace amount of General Hydroponics Rapid Start Nutrients
4 years ago
2 of 3 seeds have popped up
4 years ago