jtarb
Wedding cake
Aug 2020
4 plants under 3000 watt quantum board in coco
After defoliation
2 years ago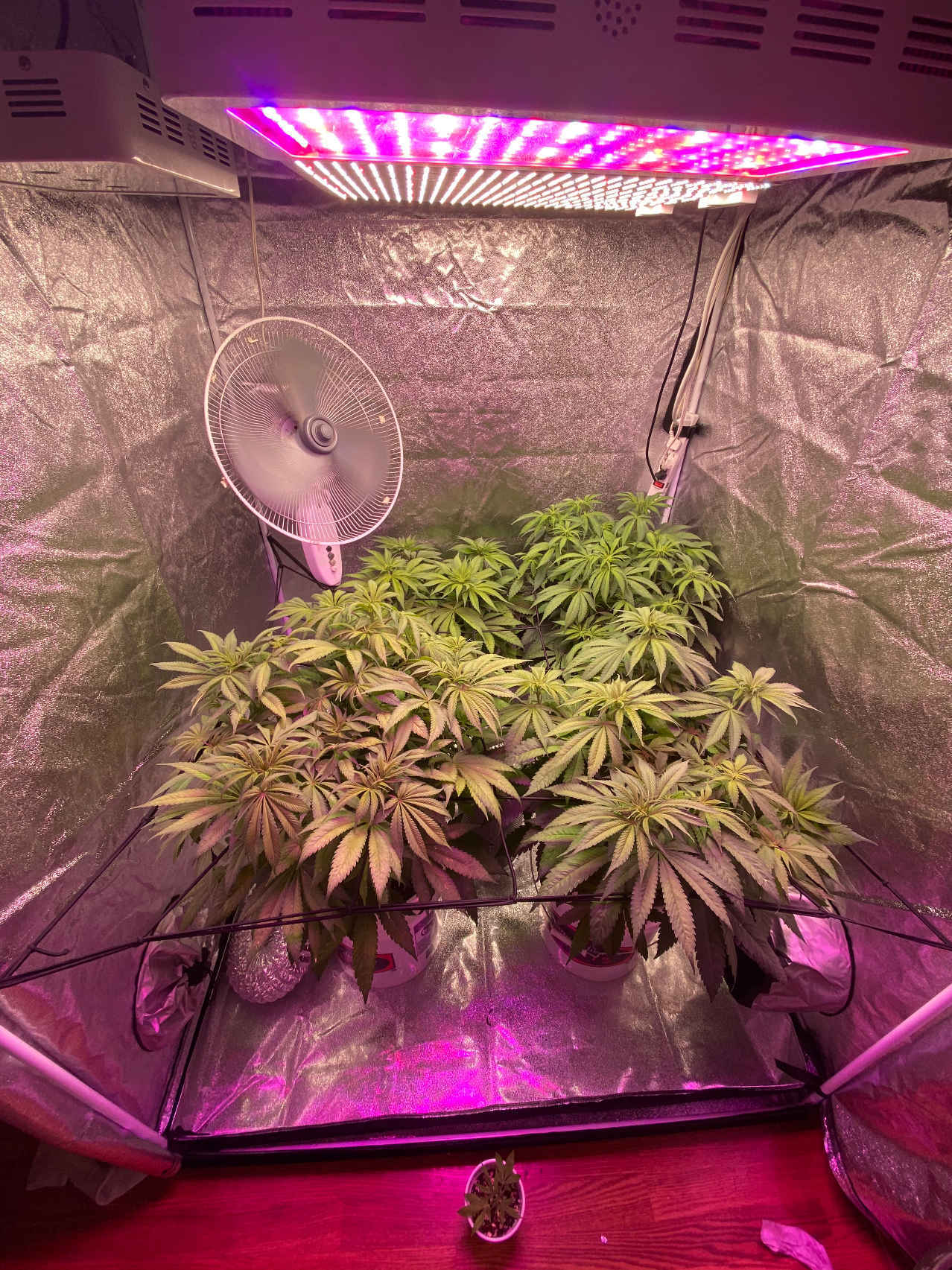 12/12 week 2 day 2 fed with botanicare flower nutes. Haven't added in hydroplex yet.
2 years ago
hashCompany Low stress train and scrog to maximize yield. You have thick bushes that need love lol
Day 1 of flower
2 years ago
Big chillin 😎
2 years ago
Few days after light increase
2 years ago
Just bumped light to the full 3000 watts on my quantum board.
2 years ago
Recovering nicely
2 years ago
The plants are under 24 hours of light 69-78 degrees, humidity 50%. Watered 4 days ago with full strength nutrients. Cut big fan leaves off main terminal bud for light penetration on 1/4 plants for experiment. The rest have recovered nicely from being topped 6 days previously. Side shoots are about 1 inch long. Light is 25 inches from tops of plants.
2 years ago
Day 7 just out of the humidity dome
2 years ago