LSD Soil Autoflower
ILGM
indoor: harvest crops in about 9-10 weeks. Second grow for me
Any thoughts on this coloring? Only one that did this.
a year ago
Chief Smokalot Congrats, you've grown a pheno of the strain from the seeds you've planted that has a higher content of anthocyanin's in its leaves opposed to its sisters that are different. This pigment " anthocyanin " is what gives the "purple" appearance in some weed. Nothing to worry about, this purple appearance is desired among many cannabis consumers
Chief Smokalot I planted 5 Sunday drivers from seed this year and only one of them turned purple. Last year I had the same scenario with a strain called Panama red. Differences are always fun and it's nice to have a variety. Comparing the purple pheno's vs. non purple phenos of the same strain that I've grown had more differences then just it's color. Different smells and high (:
View 2 additional comments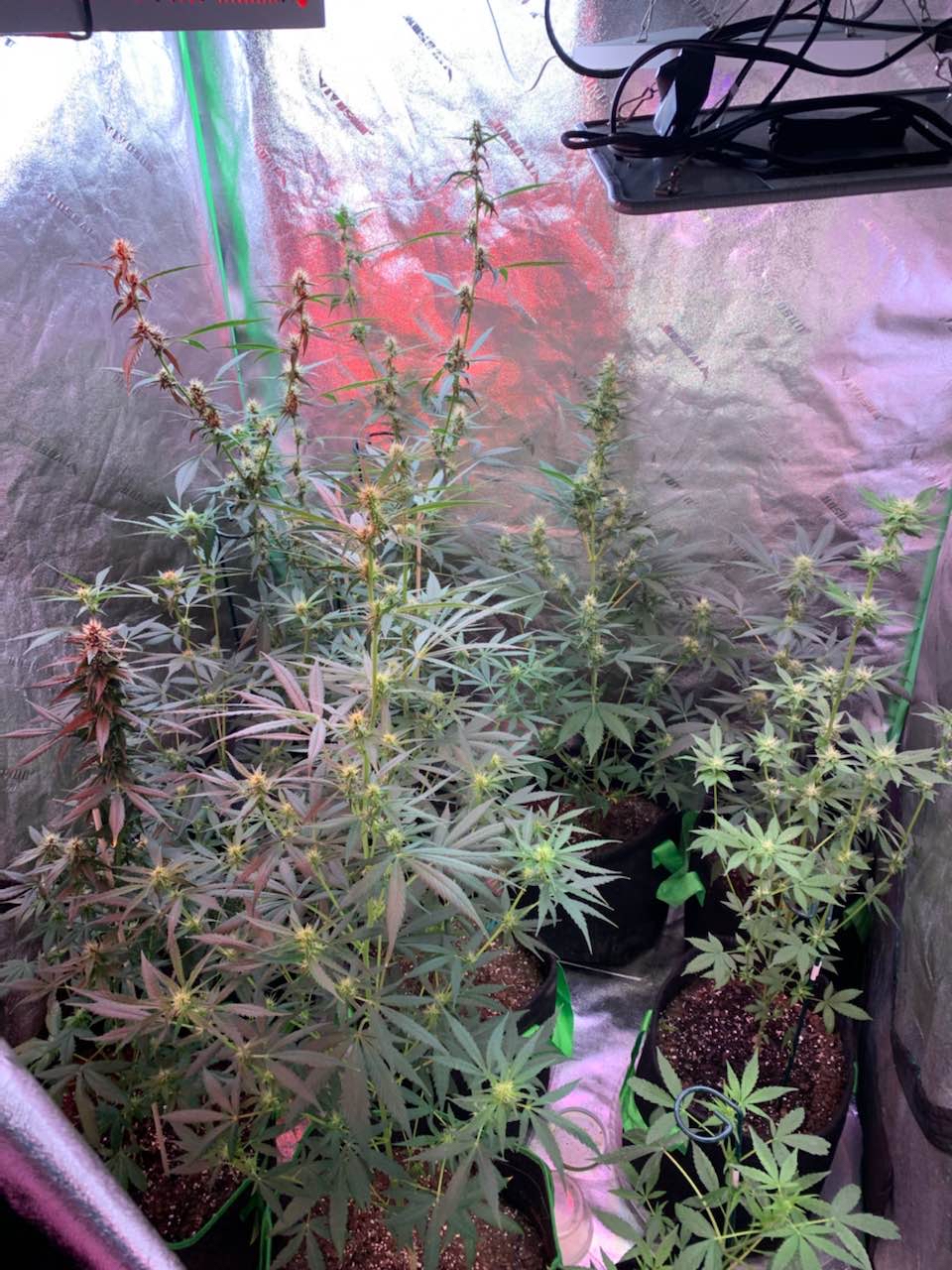 Mix BC and LSD TENT
a year ago
Hopefully she stops stretching
a year ago
alawishes86 Lolol at your comment. They not stopping bro lol
bud Looking sativa-ish with that stretch
View 1 additional comment
2 in the very back. Ready to top
a year ago
3 on the left are LSD AUTO
a year ago
View 1 additional comment
Final transplant
a year ago
Yellow tags are LSD
a year ago
Transplant soon
a year ago
All 5 sprouted
a year ago
Will all end up in soil. Happy frog for now. Two with sprouts already.
a year ago
So far 3 of 5 popped
a year ago
5 seeds. 2 in paper towel 🧻 and 3 in rock wool on a heat mat in a dark tent.
a year ago