erballesence
First grow
Spring '19
4 plants Jack Herer, all fem seeds germinated and potted feb 9
Day 5 of week 6
4 years ago
So close I can smell it
4 years ago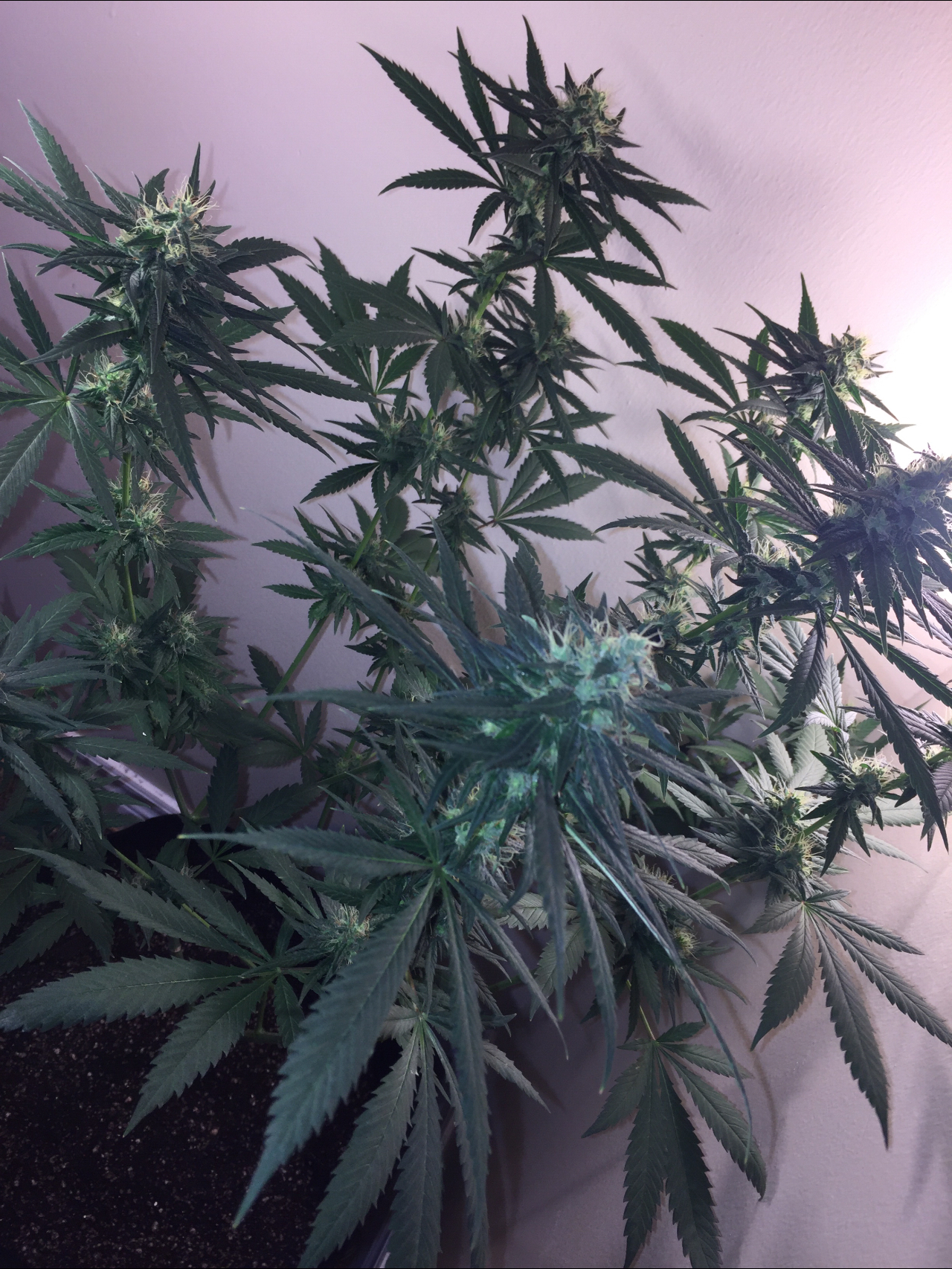 Day 1 of week 6
4 years ago
4th day of week 5
4 years ago
2nd day of week 5 🤓
4 years ago
Last day of week 4
4 years ago
Day 26 of flower, growth is done at 33", no nute burn, buds getting fatter
4 years ago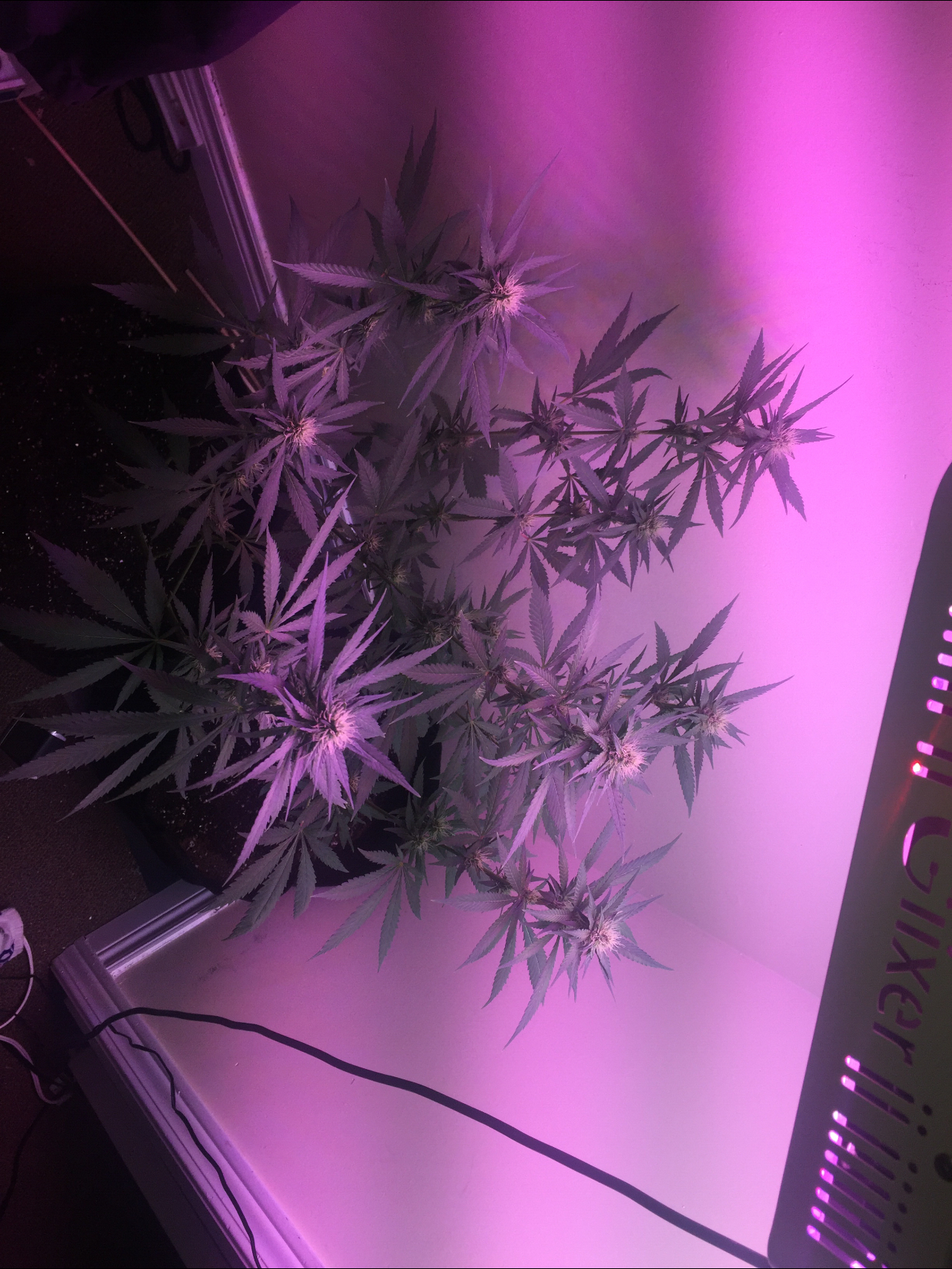 Day 24 of flower, lots to update. We're at a steady 33 inches. I think the growth is done, buds are getting fatter and boy can she ever drink water 😓
4 years ago
Day 21 of flower
4 years ago
32 inches, day 20 of flower.. buds starting to look bigger as well, not too much of a smell either
4 years ago
Day 18 of flower, opinions?
4 years ago
32 inches growing fast, going to need to set up shop elsewhere since I'm still two weeks away from its growth stopping 😓
4 years ago
Day 12 of flower, 26 inches, final defoliation done
4 years ago
Day 11 of flower 🌸
4 years ago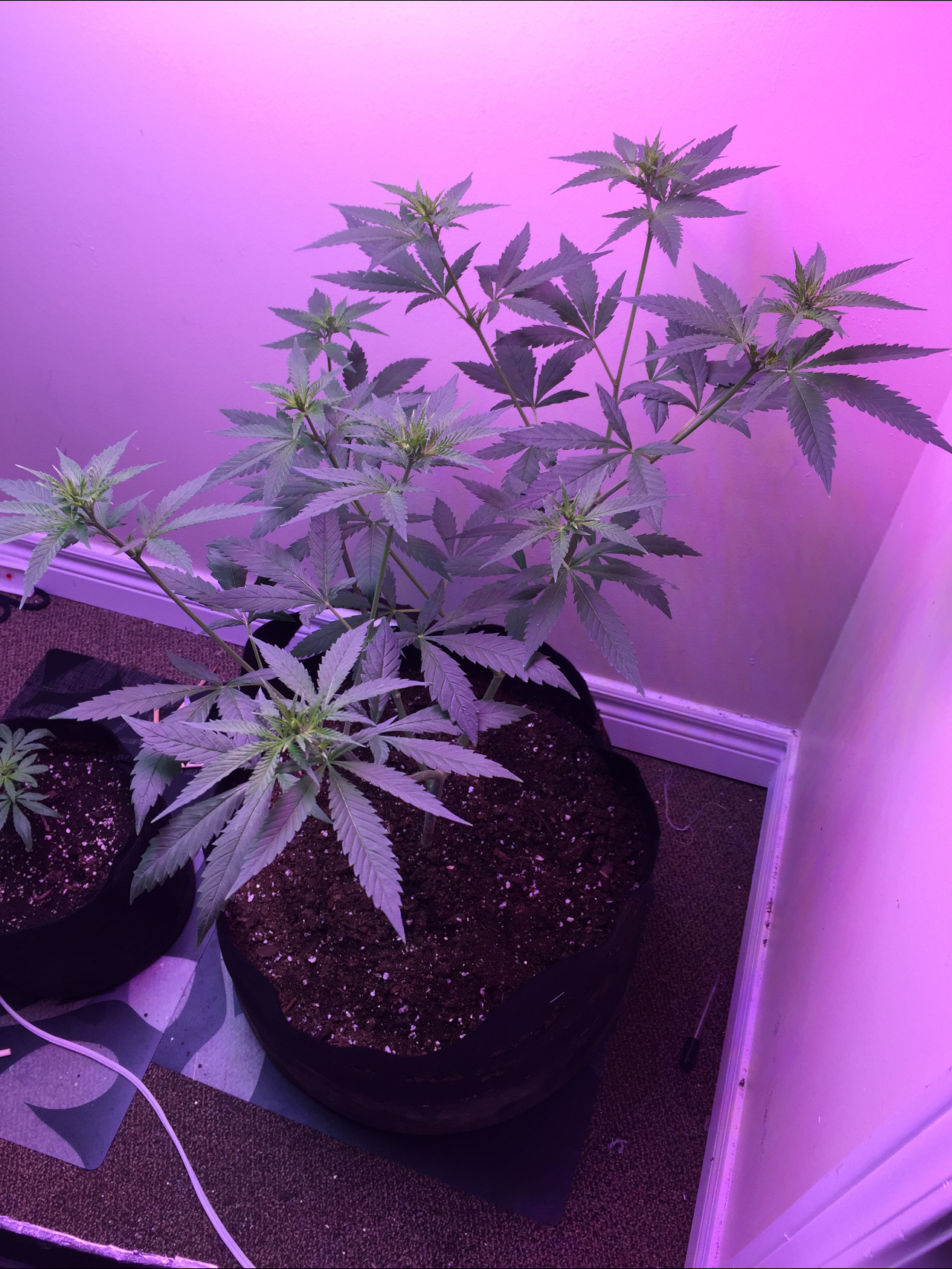 23 inches, took a close up of the hairs!
4 years ago
21 inches looking beastly, tops came in strong.. Week 2 day 2 of flower, can't complain 🤓
4 years ago
Week 2 of flower has started!
5 years ago
Erballesence I'm using a 1000w giixer light, and a 75ishw root farm light. Waiting to upgrade the root farm one but they seem to be more then efficient!
View 1 additional comment
Last day for the first week of flowering! Lots of growth, bunch of tops, nicely spaced out and just making me proud of this first grow 🙃
5 years ago
Day 6 of flower :)
5 years ago
What's cooking good looking
5 years ago
Day 3 of flower. She's 17" looking like a babe, tops all coming in healthy!
5 years ago
Day 2 of flower, the plant is currently 16 inches 😓 is this fast growth too fast?
5 years ago
First day of flowering! Made an executive decision to bring my grow closer towards harvest so that I can experience every stage of growth and learn from trial and error. The plant has made it thus far with little to no problems other than a few nute burns. Waited two days after topping to allow the plant to recover from the hst. I will keep you guys updated everyday and if you guys can notice anything along the way feel free to add in any necessary input!
5 years ago
Closer! Side note: had my pot rolled to allow more air to penetrate seemed to do the opposite and had some moisture build up that got a tad mouldy but it was secluded I was able to remove it. I plan on letting the plant get a little more dry before feeding again.
5 years ago
14 inches tall, new tops are coming in, shoots everywhere.... I mean I can't complain!
5 years ago
Still 14" tall after topping, but getting really bushy 🙃 Side note: counted 25 shoots coming in 😵
5 years ago
14 inches, 3 tops have been topped and fed normal spring water yesterday. I've been brewing an organic Fertilizer consisting of egg shells, coffee grounds, Epsom salts, banana peel and some fish matter. Will update in two days after that feed to show any results.
5 years ago
Got some projects in the back I'll post later, but my girl is officially 12.5" but I'm calling it 12 just to be on the safe side. So proud of my progress so far! ✨💫
5 years ago
Super crop I did came slightly undone, since I wasn't sure what I was doing to begin with I decided to leave it be. That being said my baby is still a tad bit bent but shot back up to about 11 inches :)
5 years ago
Super cropping still in effect
5 years ago
2 weeks away from scheduled flowering, 9 inches tall after super cropping.. was about 12 inches before
5 years ago
8 inches tall, look really healthy no problems. Some poor man LST going on, also trimmed a little to redirect energy into growth on the upper branches.
5 years ago
6.5 inches tall, 18-6 light schedule under 1000w led giixer
5 years ago