bestbudzz
Durban Poison x Unknown
Summer 2020
12 plants started inside, to be moved outside and planted in-ground in various locations.
Re-vegged, now back to flower
3 years ago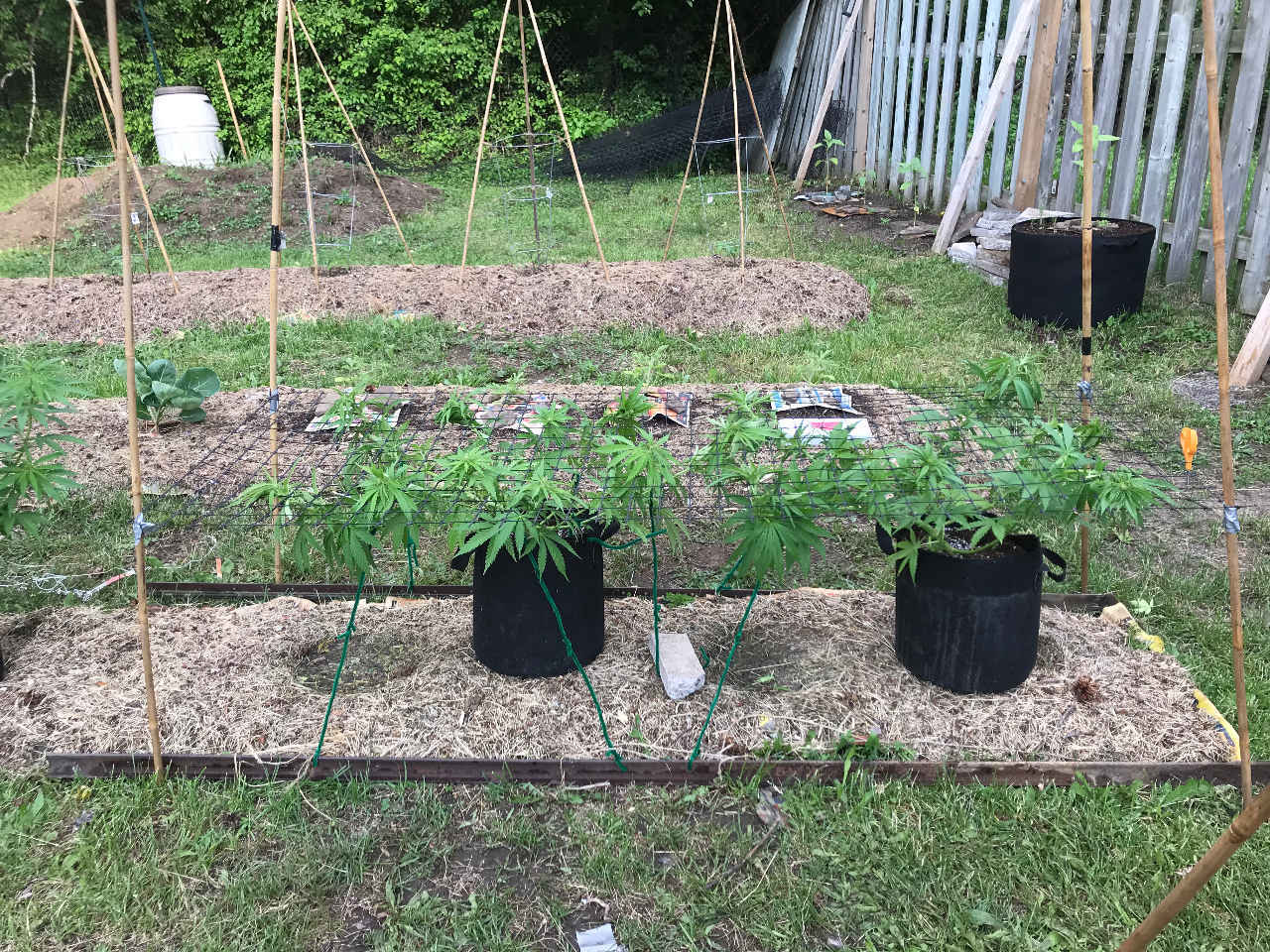 Attempting SCROG method on healthiest two plants.
3 years ago
Plants are looking hungry. Will feed next watering.
4 years ago
Noticed a small aphid population, sprayed with neem last night. Seems to be working. Plants are definitely flowering.
4 years ago
At least 3 are females. They're either showing pre-flowers or they're fully flowering now. They're also super lanky, might be crossed with a hemp plant.
4 years ago
More LST and full sun. 2/3 fabric pots and 1/2 clay pots are female. The rest haven't shown sex yet.
4 years ago
Bongz2196 Hi There, these are looking beautiful. I love how they are not too tall , Can you share your secret with a first time grower on how to reduce height and still keep good yield ?
bestbudzz I "topped" the plant when it had around 3 sets of leaves. Then I slowly and carefully bent the plant down 90° and tied it with a pipe cleaner. Then I tied down every single branch with more pipe cleaners.
bestbudzz See day 26 to see how I tied them down to start.
Lst again. Hardening them off for outdoors.
4 years ago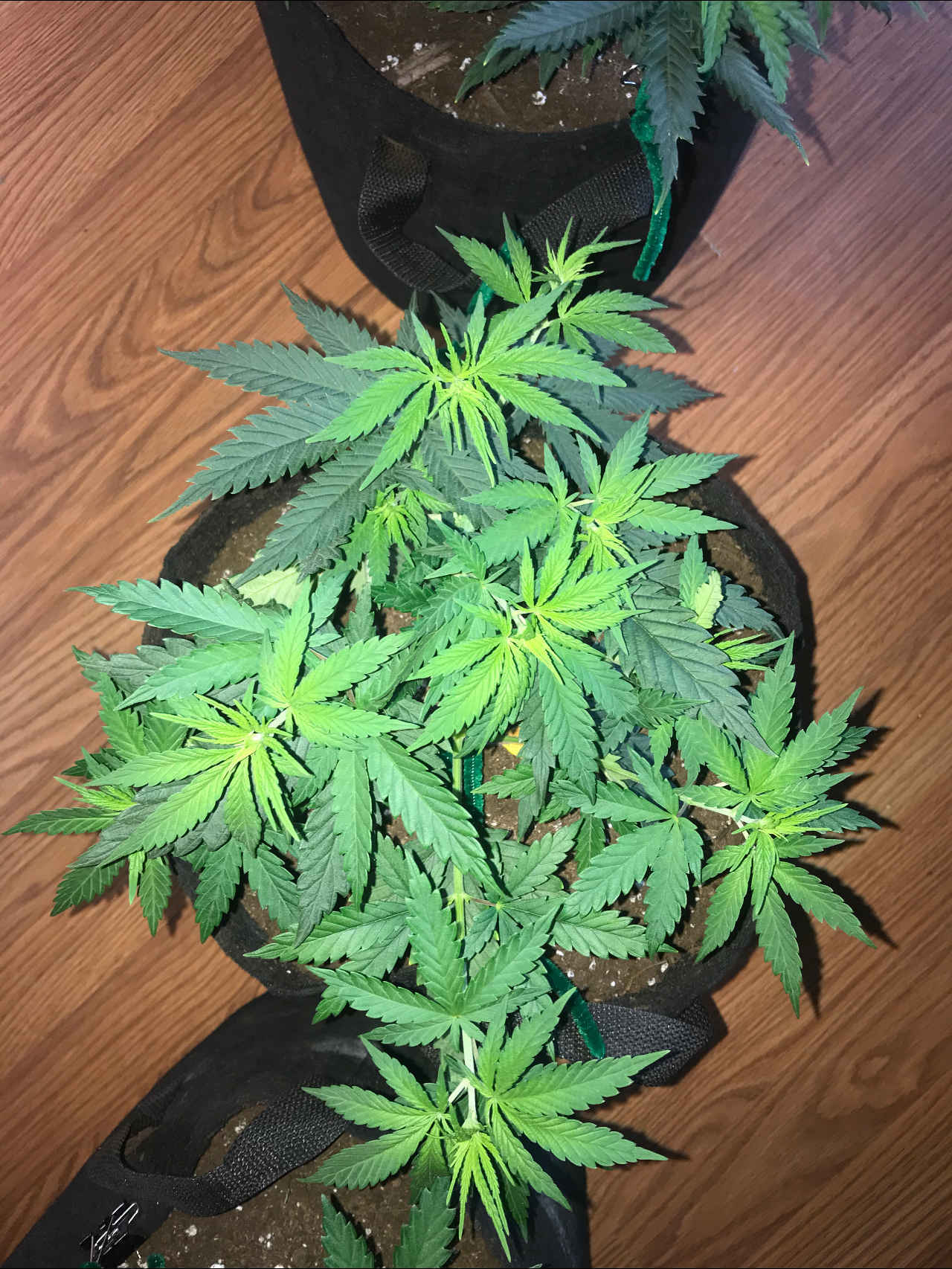 Filling out nicely. One is officially a runt. Possible nitrogen deficiency.
4 years ago
Responding well to LST
4 years ago
Started LST. Mini greenhouse plant is looking healthy.
4 years ago
Tossed all the weak seedlings due to mouldy roots. Kept the 4 healthiest plants. Added a second light.
4 years ago
Topped most of them yesterday. Stretching like a mf. Not enough light
4 years ago
Growth is speeding up. Reducing light cycle by an hour tomorrow. Topped plant is starting to grow more bud sites.
4 years ago
Growth exploded overnight. 4 are looking very healthy, the rest are slightly stunted. Took 3 outside to harden off.
4 years ago
Trucking along.
4 years ago
Looking healthy.
4 years ago
Plants sprouted through the soil. Little bit lanky; moved the light closer
4 years ago
Planted germinated seeds and placed under light with bags to lock in humidity. Temp is 21° and humidity is 50%
4 years ago