kilgore
Bruce Banner - Monster Genetics
Late fall& winter 2019
1200 watt LED, grow tent, Fox Farms soil and nutrients
Bruce Banner - Breeder: Monster Genetics
Kilgore 20 grams, pretty small yield, smells amazing! 😁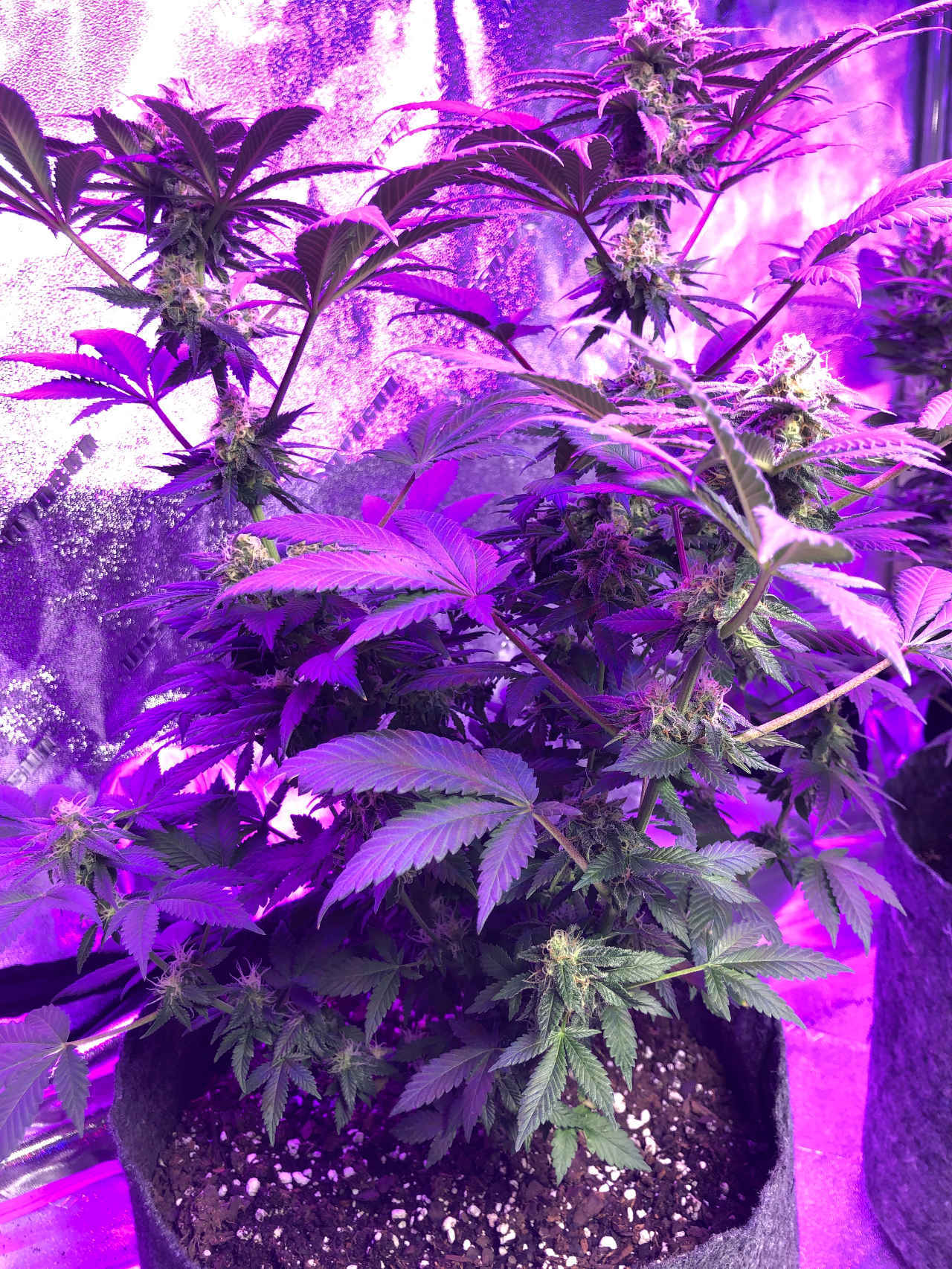 Feb. 23 - Moved to 5x5' tent & added 1 Spider Farmer SF1000 to the mix 2/22
3 years ago
Feb 15 This one should have had more time in veg
3 years ago
Advice appreciated
3 years ago
Got a little trim yesterday
3 years ago
Transplanted to 5 gal fabric pot 1/8/20
3 years ago
Started a little slower than the rest, but she's picked it up this week & is doing quite well. Also, not much longer before she gets topped.
3 years ago
SlinkySlekker What kind of lights are you using? I'm doing 2 Bruce Banner Fast. Same date germ, but one is going very slow as well. I don't know the genetics tho. I'm growing under full spectrum T5 white lights. I'm absolutely a newbie, but is it possible your lights are too far away or that you're using the wrong spectrum? It looks red, which is what I use for flowering. I'm told that Blue and Green or Full are for veg. 🤷🏼‍♀️
Kilgore We're running 2 600W full spectrum LED that have veg & bloom modes. It is in veg mode. Not too sure if they're too high. We popped 2 other strains at the same time, & this one has been the slowest to develop. I'm not overly concerned yet, as it has picked up quite well this past week or so. These are our first grows as well, so I'm basing this off of what we've seen & read only.
Advice appreciated
3 years ago
Advice appreciated
3 years ago
Advice appreciated
3 years ago
Advice appreciated
3 years ago
~2 1/2 in Dec 15
3 years ago