radob
My Journey
First real grow
Hello everyone. First time really growing. Looking forward to sharing this journey with everyone. Suggestions are welcomed! Happy growing! https://heavytrichomegenetics.com/buy-our-gear/dawg-master
Dawg Master by Heavy Trichrome Genetics
Dafuq! Issa male
5 years ago
Cry's! Well this grow is now over! More to come though.
5 years ago
Greenhouseguy95 Should have flipped it way earlier man to figure the sex out. Rather then growing it for a couple months without knowing
Greenhouseguy95 Great looking plant though. I'd keep it. Make your own hybrid
Radob @greenhouseguy95 thank you for commenting. How many weeks in should I looking to sexing the plant? This really has been my first time really growing. I've done a few outdoor plants but never been successful. Right now I'm feeling out different methods and style of training. I definitely loved the way this plant was turning out. As far as keeping it. Don't males produce seeds as well? If I put it outside . Any chance of gains? I doubt any of my indoor will be contaminated. Again thank you for chatting!
I'm anxious to flip this puppy. Anyone care to chime in?
5 years ago
Lowered the light more. She seems to like it.
5 years ago
I'm starting to get antsy. Should I flip 12/12? Right now I've been running 18/6. I've topped twice now and everything is filling in nicely. Any advice would be grateful.
5 years ago
I'm super stoked on the upgrade. I can tell a big difference in these few days. And she (hopefully her) likes the 450w led amazon light
5 years ago
Hopefully this will help better than the CFL.
5 years ago
Transplanted into a larger pot. Mixed ocean forest and happy frog together. Feeding it Fox Farm Grow BIG!
5 years ago
Growing up nicely. At this time I only had cfl bulbs running. Baby steps.
5 years ago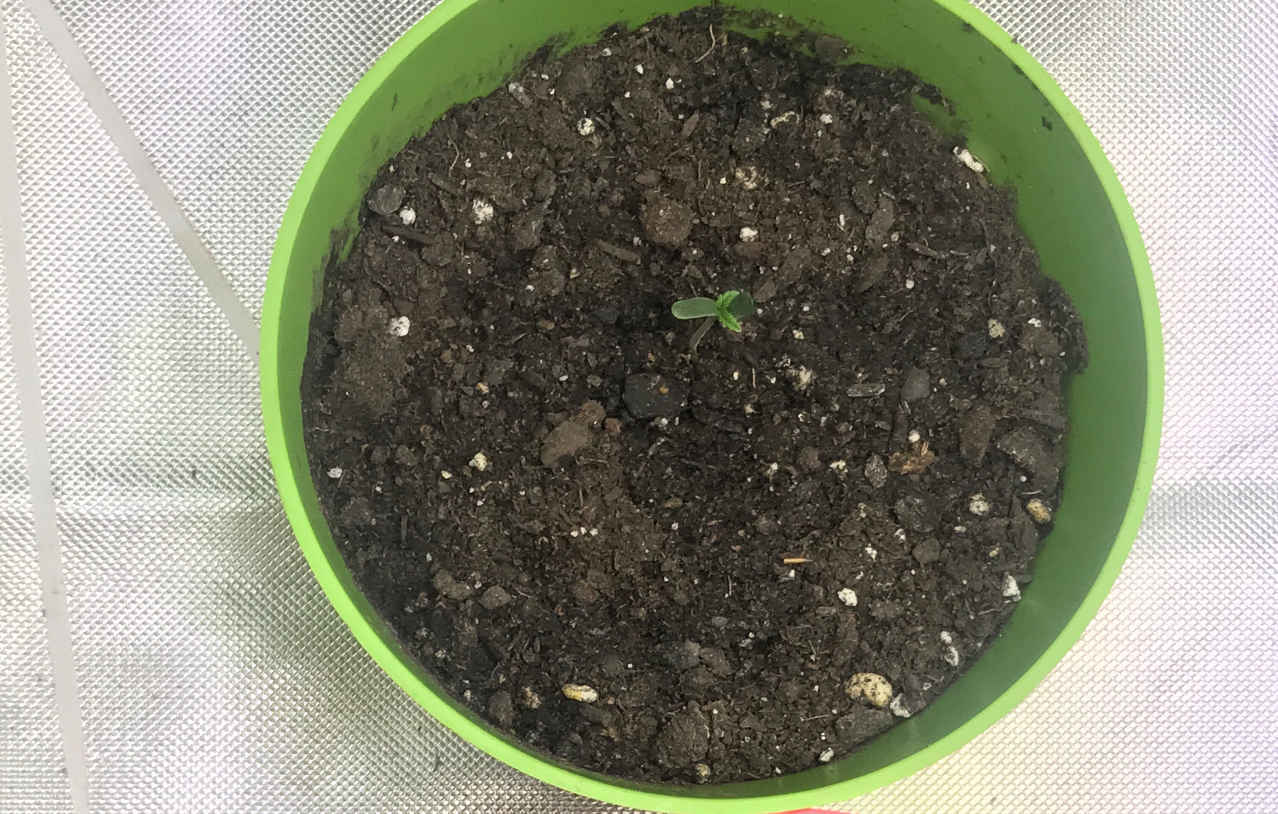 Transplanted into Happy Frog a day later.
5 years ago
Ayeeee friend rise and shine
5 years ago