Mimosa Auto
Tastebudz
5 gal pots with FF happy frog
This bud is fucking fantastic. Cut last weekend, dried 8 days and trimmed up to 40g. Didn't quite get the yield I wanted but whoa it smells good, damn it's tasty smoke and yeesss the effects are on point.
a month ago
Coming down today
2 months ago
HeritageSecretGarden I'd wait it looks to me you could go a little bit more don't see any amber trichs and a decent amount of yellow hairs and the orange hairs or pistils are still extended and not retracted so I'd wait longer but just my 2cents
joeb909 Thanks bro I needed to hear that. I left them alone for a week thinking they'd finish out and need to be cut when I got back but I see what you're saying now
HeritageSecretGarden I am just saying they look good hate to pluck ''em to soon you'll be happy you waited when you smoke the finished product trust me patience is a virtue well worth wait I'd wait til you see 30% amber trichomes bro and most all the pistils turn and retract but it looks great
This one's not not going to yield a crazy amount but whoa she's fast! Coming up on 9 weeks and it won't be much longer. And it smells amazing 🍊🥂
2 months ago
She stayed pretty short but these buds are going to be thick
3 months ago
This badass chick I married pressed and framed some of my offcuts. 🤩 It's funny to watch people check it out and see the wave of surprise over their faces when they realize it's cannabis. 😀🤨🧐🤔😮🫢🤭😉
3 months ago
View 1 additional comment
Training going well
3 months ago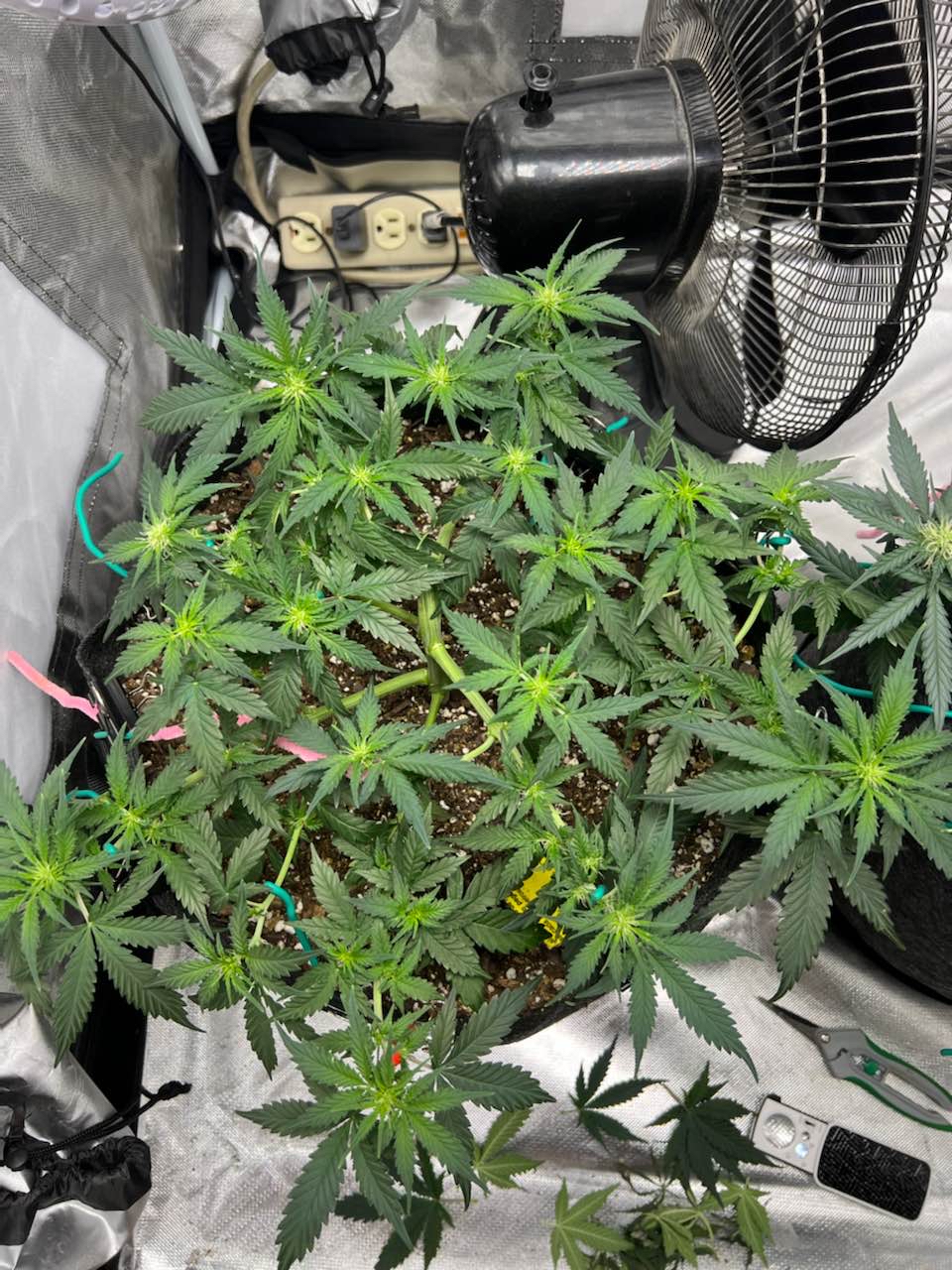 Streeeatching and flerring
3 months ago
Already seeing some pistils
3 months ago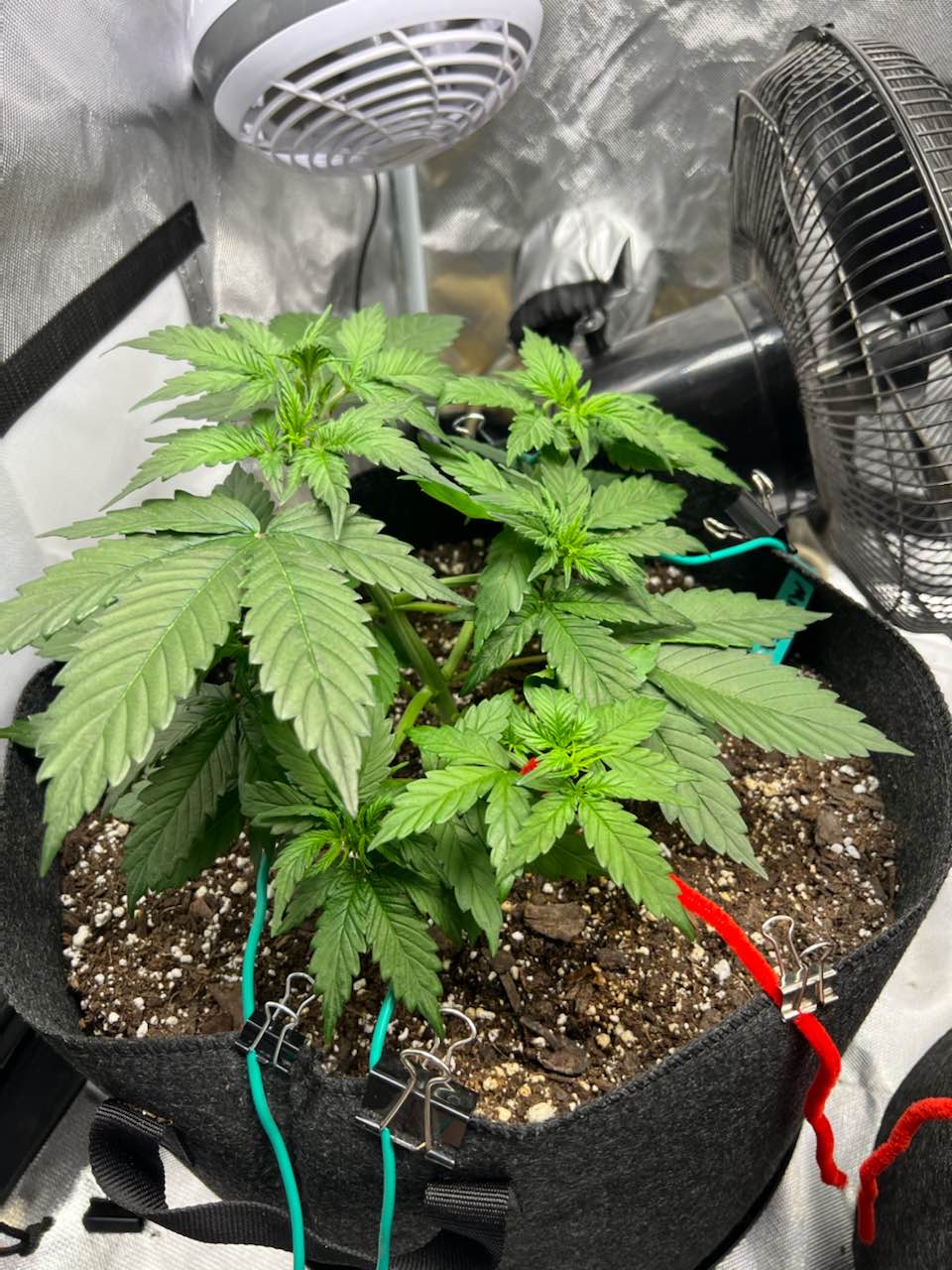 Ramping up LST, fed with happy frog all purpose and flower dry amendments.
4 months ago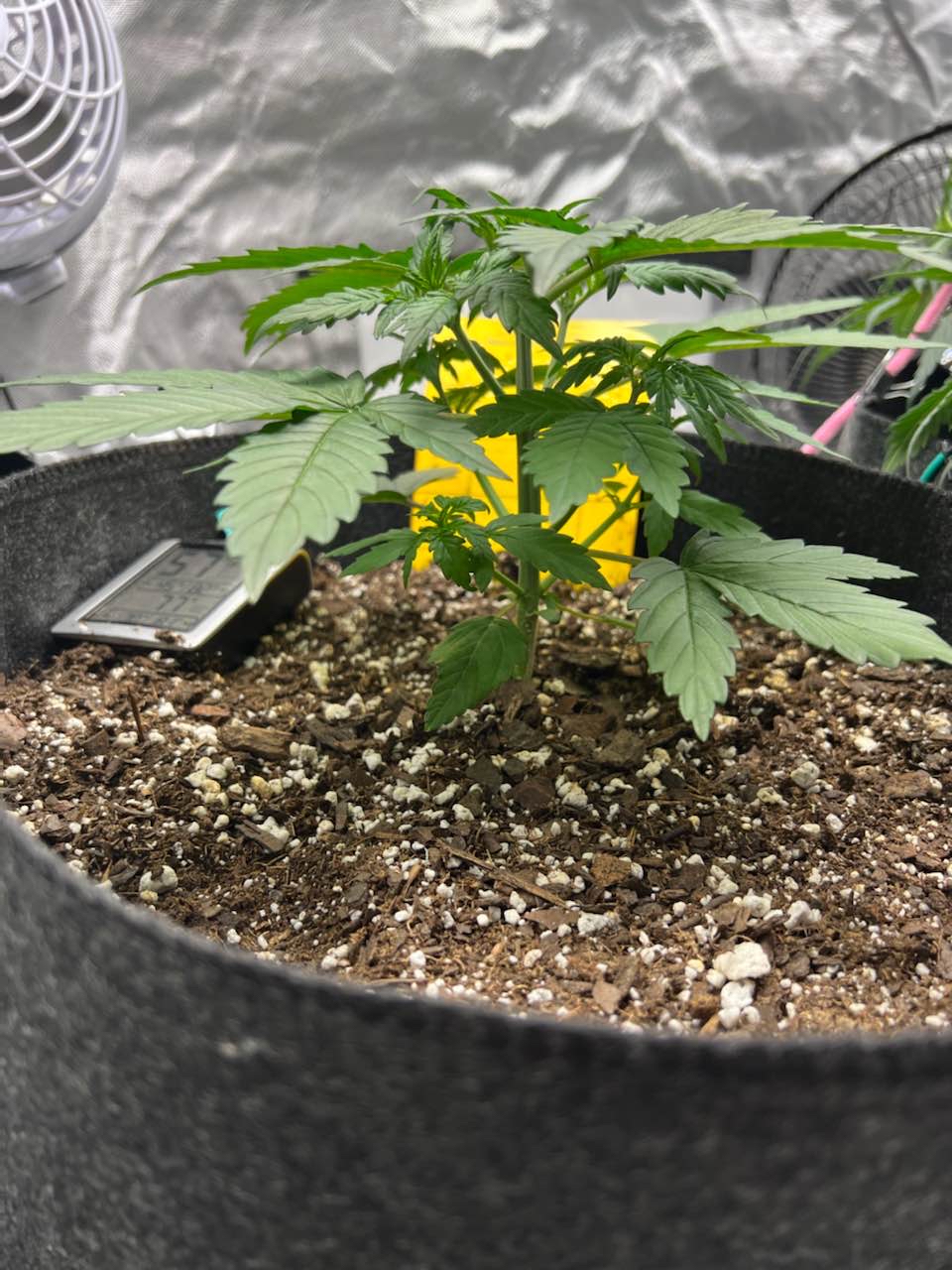 I have a feeling there's a lot of growth coming
4 months ago
Excellent growth in the last week so I decided to top it above the 4th node.
4 months ago
Still slow but growing
4 months ago