sinden85
Pinapple chunk and chronic thunder
Fingers crossed
Any advice welcome
Pinapple chunk and chronic thunder
Need help are these ready ???????
4 years ago
ClandestineWestOz What day of flowering is this? Those brown pistils will curl in as the calyxes swell. Also you may have shade leaves dying or turning brilliant shades of colour.
Sinden85 Say 56 seed specs say 60day but the pistils on all 3 are 80% orange/brown even the lower smaller buds are 50%
Sinden85 Fan leaves have been drooping more than usual
View 2 additional comments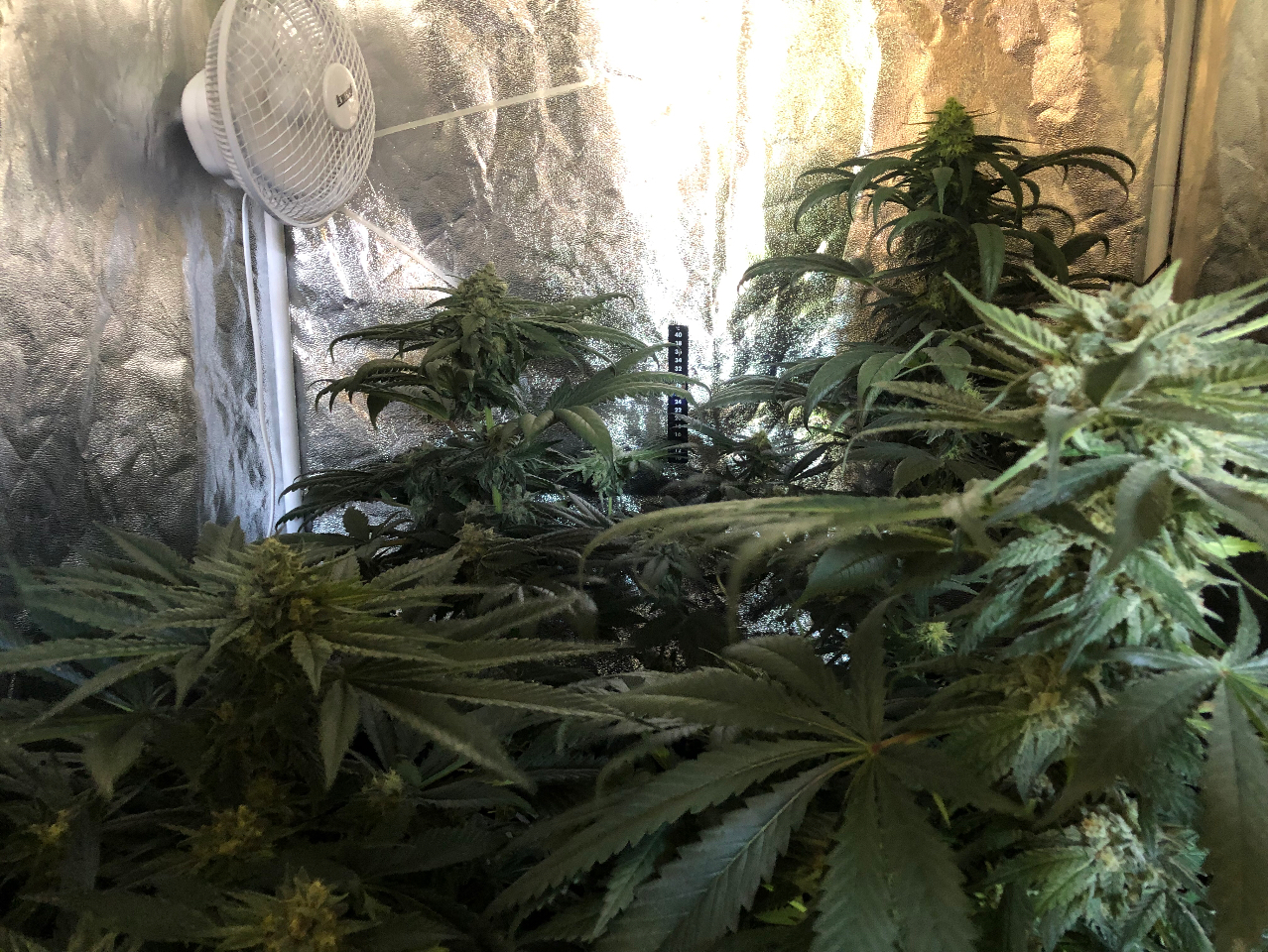 Lots of brown hairs on the pineapple Chronic thunders goin take bit longer I think
4 years ago
Looks like there on the turn Last pics the chronic thunder free seed from barneys farm
4 years ago
Very pleased so far with this being my 1st go
4 years ago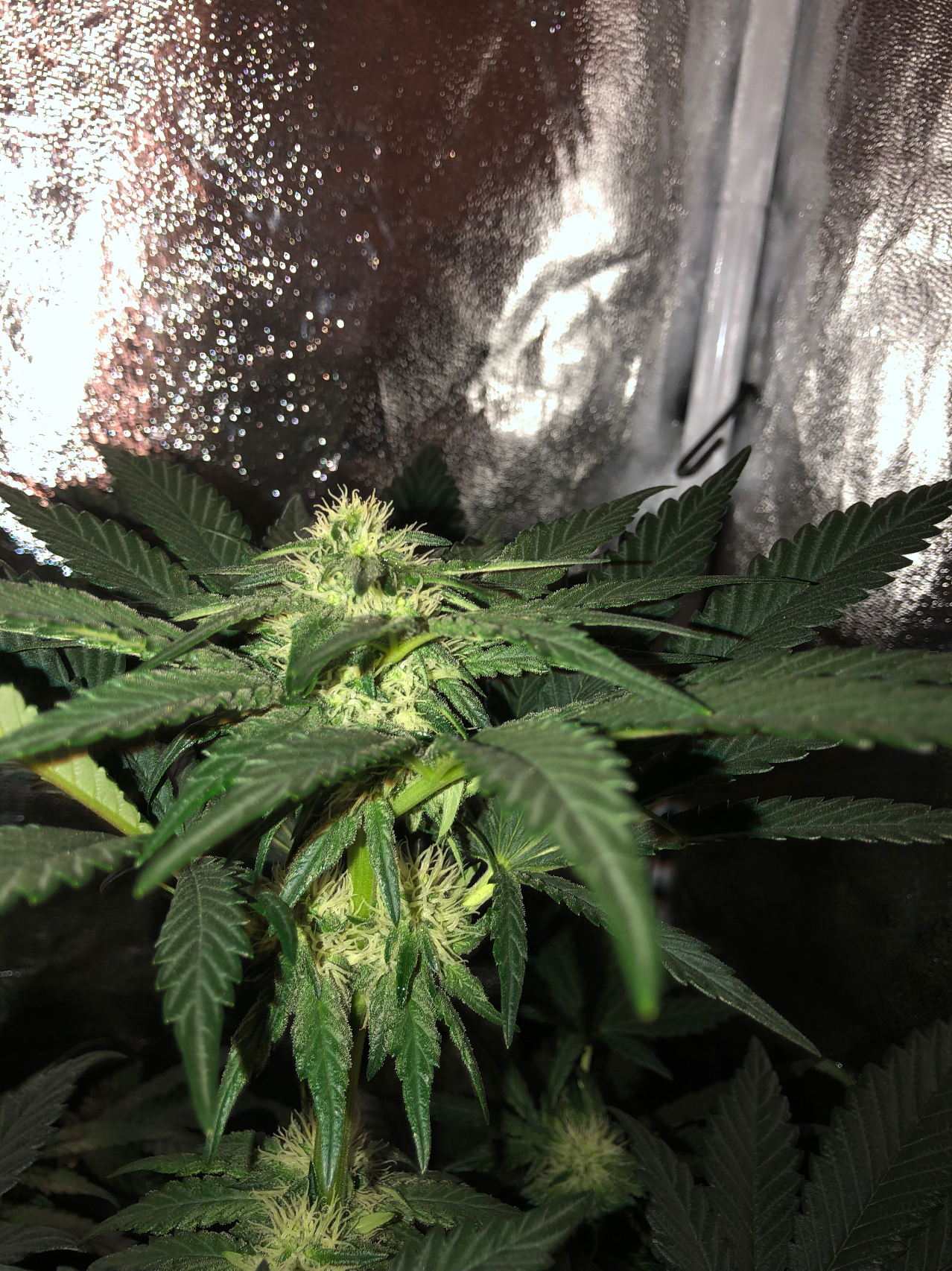 I think There looking great
4 years ago
Faran23 Not bad for a first time around. What I suggest is after your grow write down all the things you got right and then all the things you got wrong and work on those for the next run.
❤️ hello little fellers
4 years ago
2nd week under 12hrs light
4 years ago
Ducatiboy Thry look ok keep on pushing soldier!
Sinden85 Very bushy iv got one of those scrogs coming might help them spread 🤷🏻‍♂️but they look green and are getting taller so must be doing something right lol
Ducatiboy Hahahaha yea you could be doing wayy better but its your first grow so you have plenty of grows to get it right. For now they look ok so i wouldn't sweat anything haha!
View 2 additional comments
Tres4_growsloud Looks like they aren't breathing.. what air circulation like. Any fans?
Tugging How can you tell that? They look undisturbed is the only way I could tell?
View 1 additional comment
4 weeks old transferred to bigger pots and light settings changed now to wait and care for them
4 years ago
How am I doin
4 years ago
Sinden85 Tres its soil sorry just seen your comment Barbs no there just feminized seeds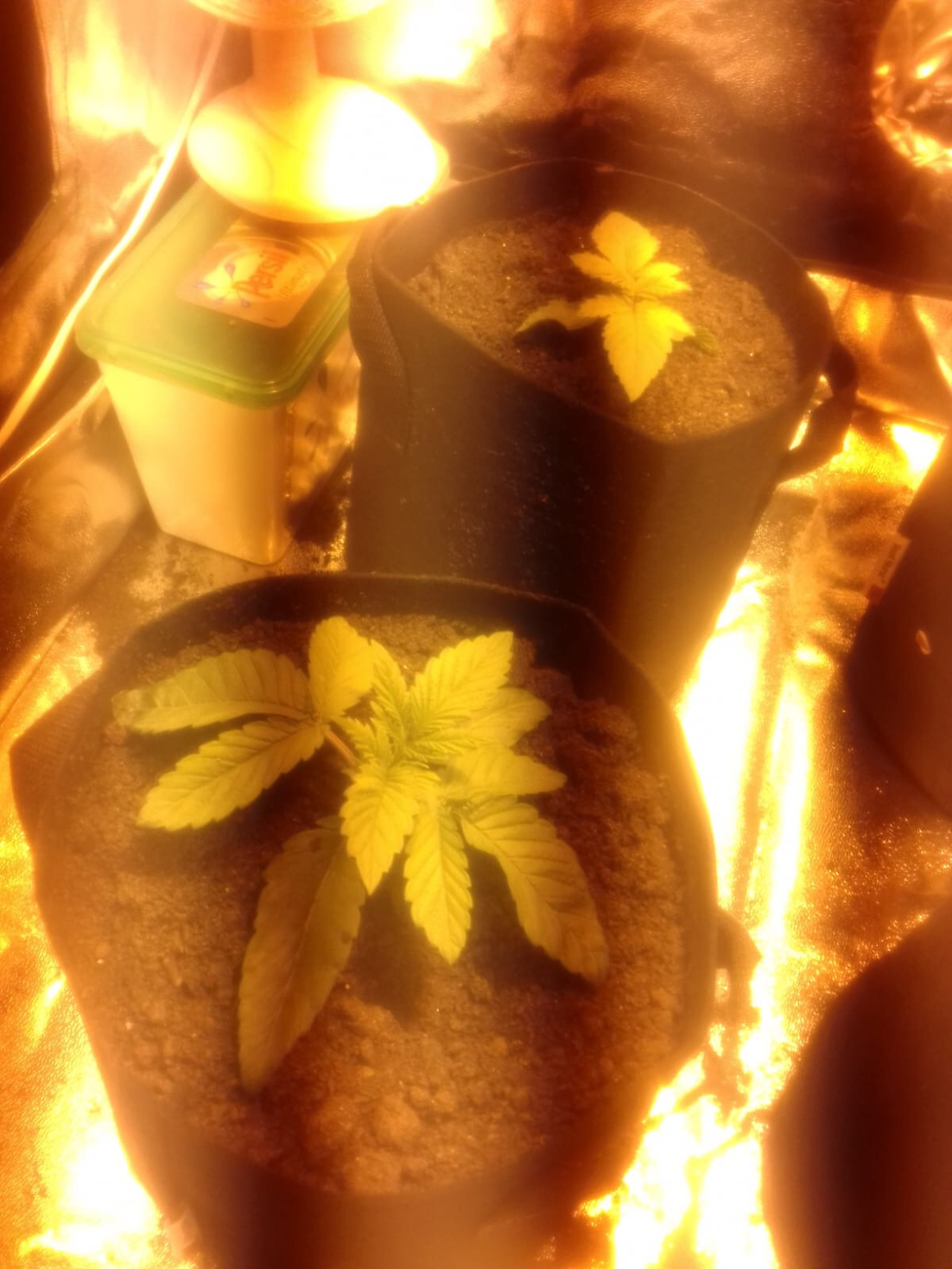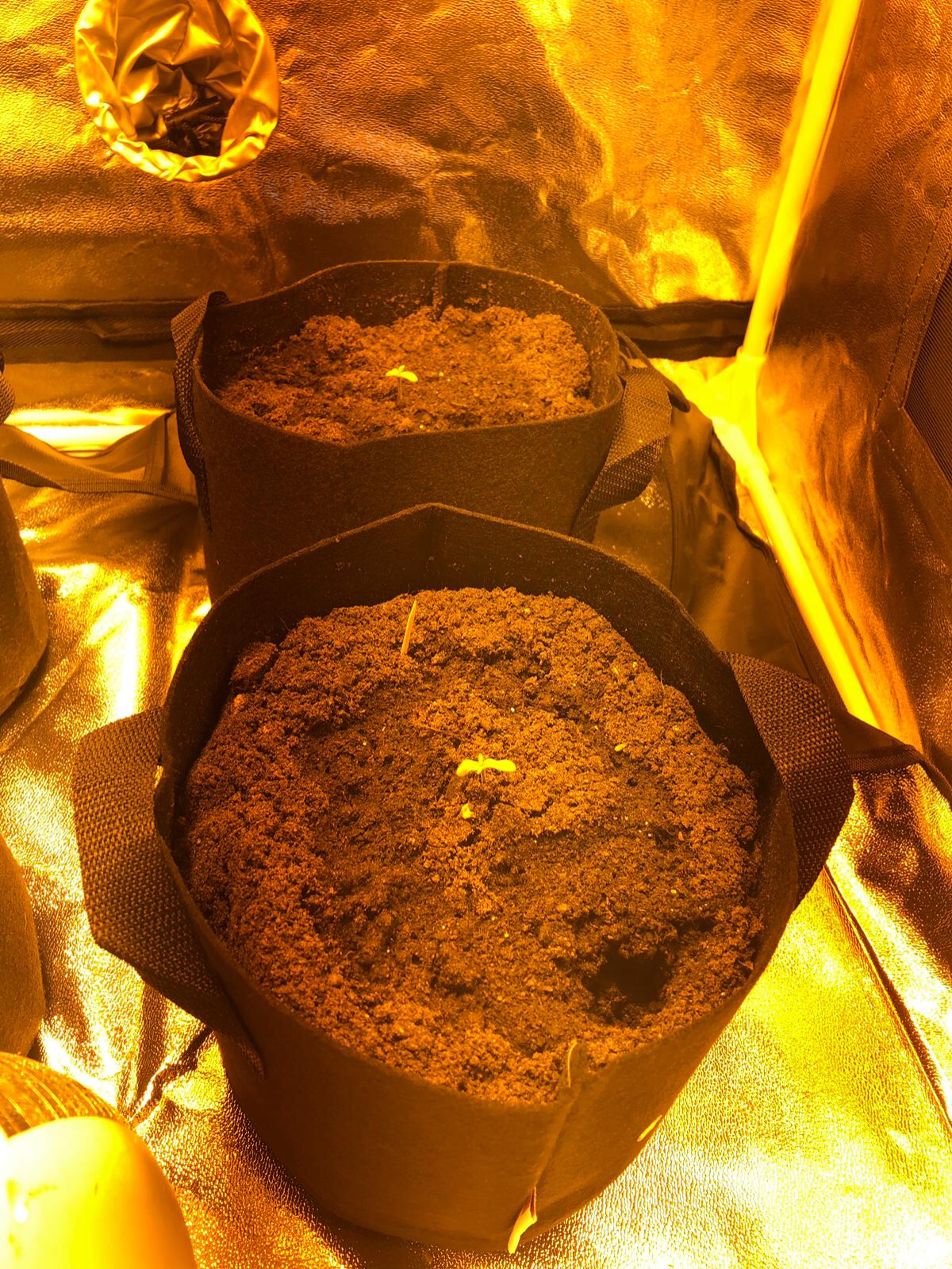 4 little babies
4 years ago
Pineapple chunk / chronic thunder
4 years ago