boysnanax7
Purple Kush
New tent grow
Just placed #3 seed in Fox Farms soil
Got 4.3 Oz out of her. Pretty happy 😍
2 months ago
And she is done. This plant was my very first indoor seedling. She looks beautiful. Super excited.
2 months ago
Pulling her down just a tiny bit then move lights up. Should have done more LST earlier on like I did my clone to make room for flowering.
3 months ago
Growing like crazy since lights were flipped.
3 months ago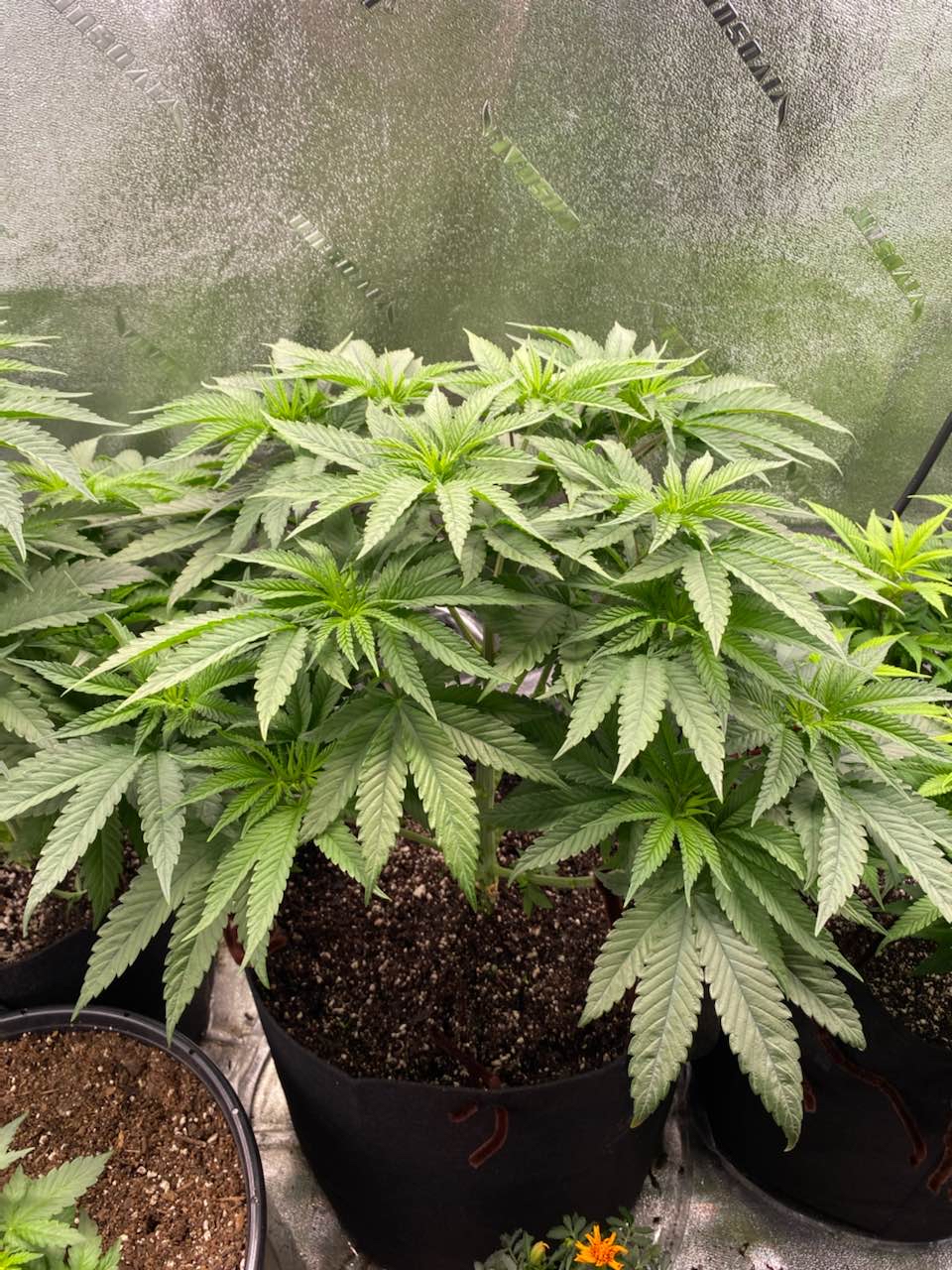 Flipped lights. Not much room but these grew crazy fast.
3 months ago
ig:@eaegifts She looks amazing, very nice size for her age 👍🏾👍🏾
boysnanax7 IKR. Since I flipped the lights she has doubled. I love this strain. It's going to be my favorite grow.
ig:@eaegifts Look forward to seeing her go, Kush usually puts out some nice size buds👍🏾👍🏾
Removed some sucker leaves. Watered.
4 months ago
Growing like she should
4 months ago
Decided to do indoors. Transplanted today. Got plenty of room to grow.
4 months ago
Moving right along
5 months ago
And she is up. Ready to rock.
5 months ago
She is ready to do some growing
5 months ago