2nd Indoor Grow
March Madness
My grow starting from March
Trainwreck Auto, Runtz, Gelato, Blue Berry Auto, Bubba Kush(From Last Year)
Growing beautifully been doing trichome checks some amber at the top about 1%
3 months ago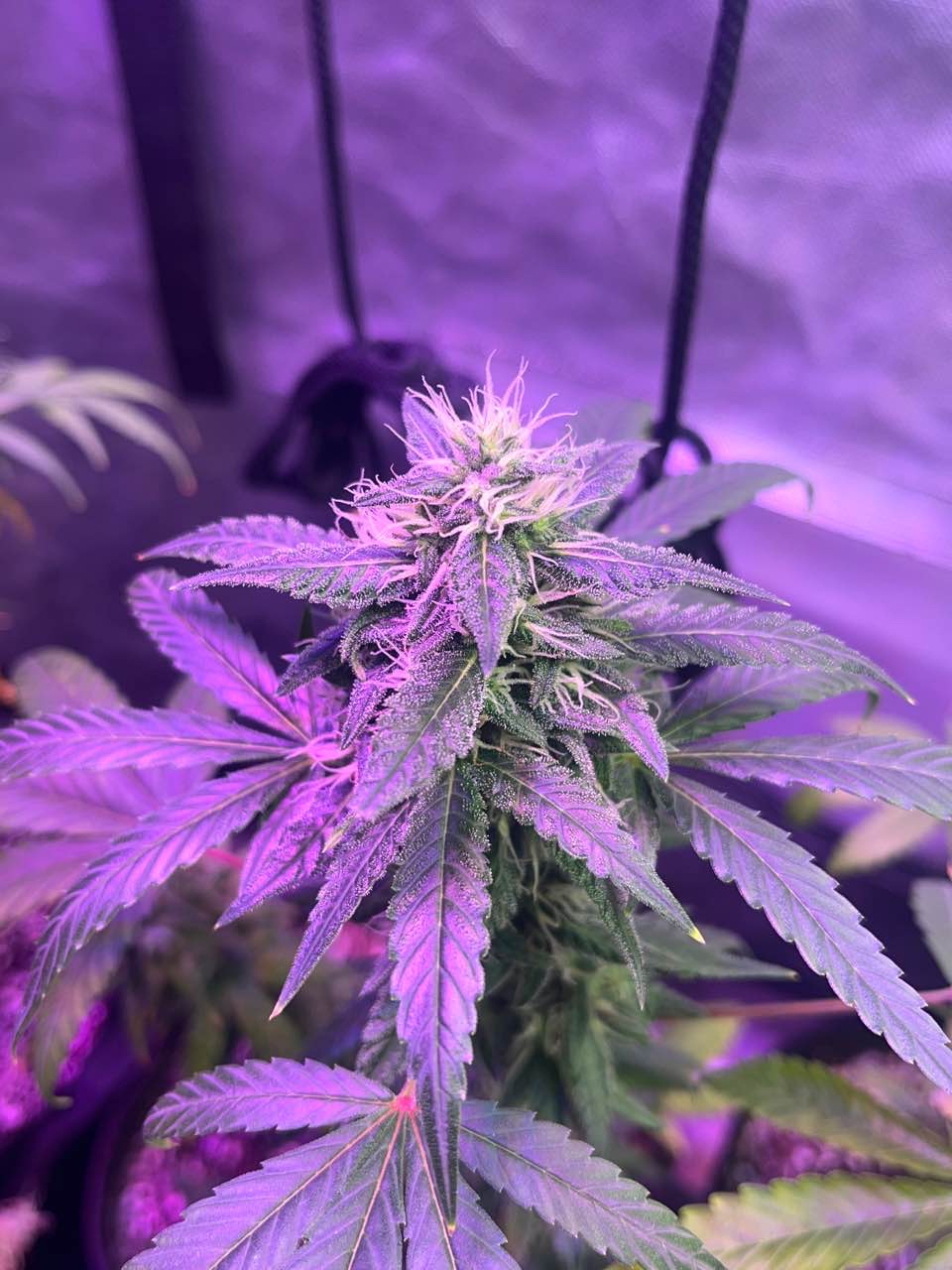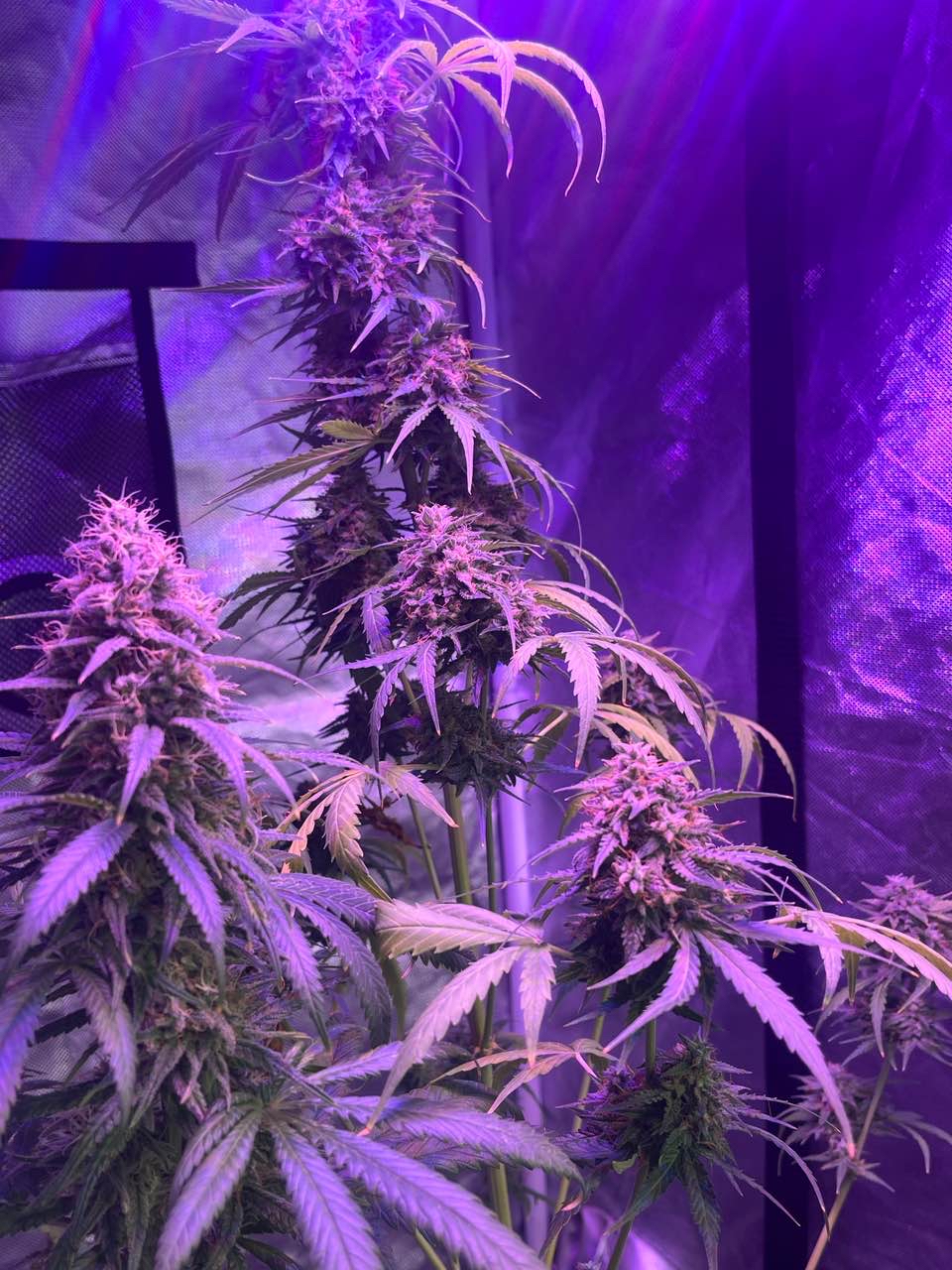 Just Some more updates I don't know watts going on with my plant in the back left … been having issues the whole grow but still pushing
3 months ago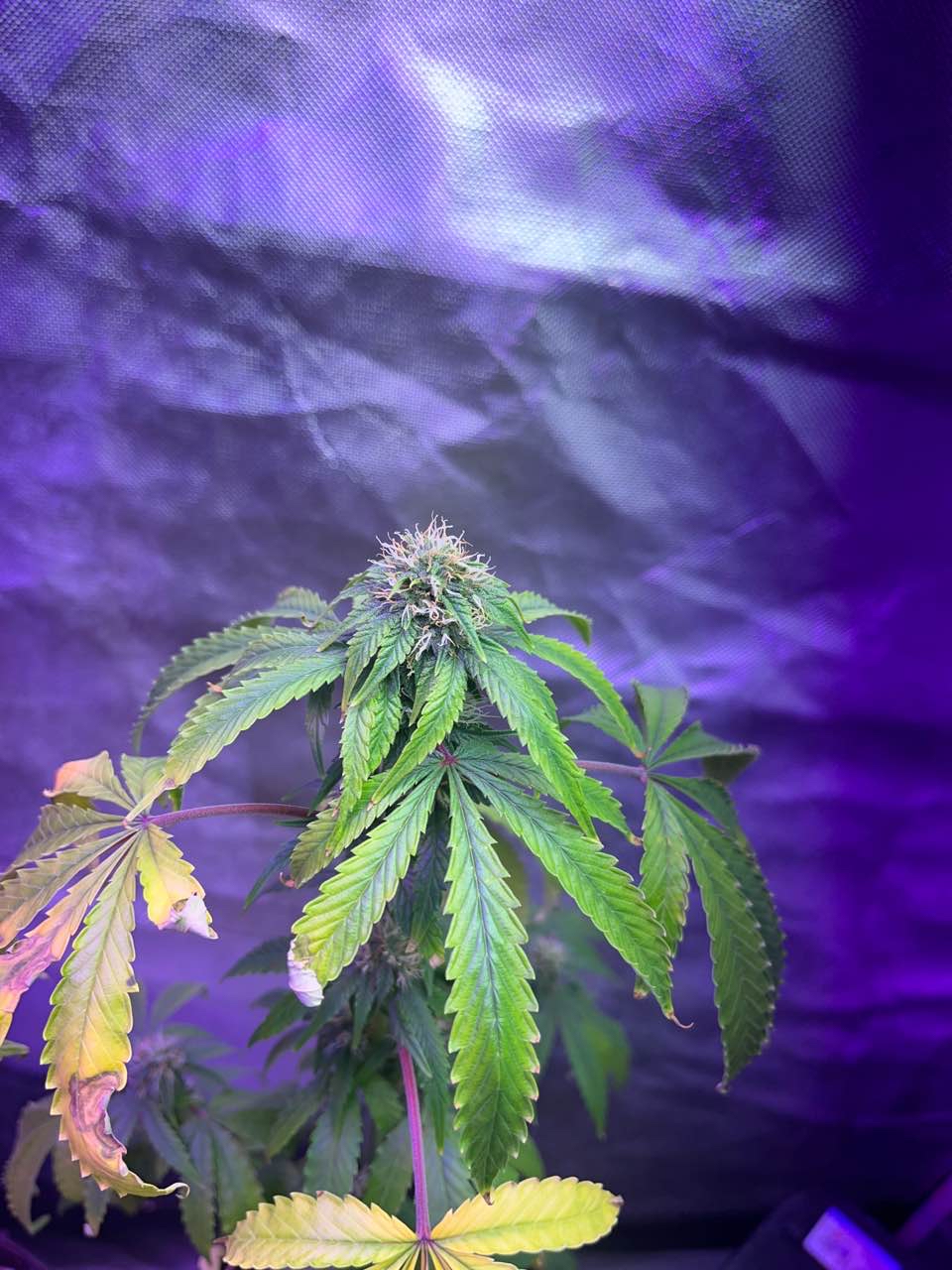 More updates
3 months ago
Going further in between updates 2 weeks into flower seems like a nitrogen deficiency corrected itself?…..
4 months ago
Ummmm …. Yeah ….. auto flowers and Regs 😬
4 months ago
Confused a little bit … haven't started a 12/12 cycle but pre flowers are already showing on 4 of 6 plants. 3 of which from the beginning I knew were auto flowers… you can see the double in growth over last week. Probably gonna switch to 12/12 tonight so I can keep all the plants in relatively the same harvest area I have photo and auto period plants
5 months ago
More yellowing kicking in I've noticed this two days ago at flush hopefully can rectify this a little more before flipping to flower in about a week with what understanding I have I'm going to topdress the soil with about 3 tablespoons of 4-4-4 and 4-9-3 at a 50-50 ratio mix prepping for flower phase flip also for those interested came to the conclusion with understanding I started out with nothing but worm castings and coco coir and a little of the aforementioned (dipped in the soil) basically a non buffered medium but still doing ok if the needs of 4 out of 6 are still met for vegetation (only) in flower gonna need more phosphorus which that they need less of now
5 months ago
View 3 additional comments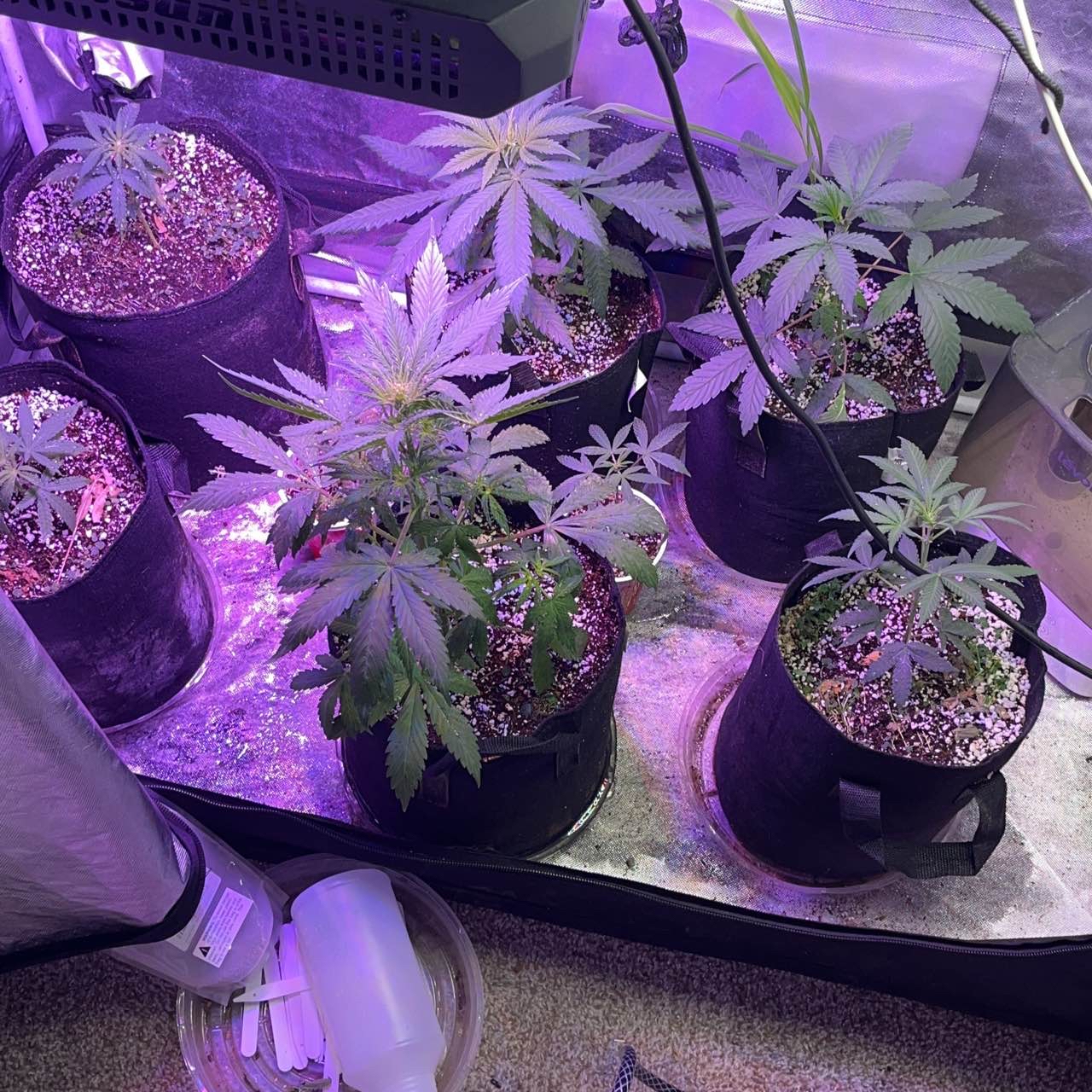 Flushed them yesterday… didn't realize that they were calcium magnesium deficient until today as a general rule of thumb that I forgot when making a coco coir and earth worm castings mix (70:30 for me) that you WILL need to buffer the soil or regularly feed the soil the nutrients you need. Also seeing that they are at day 37 I'm going to at the most let them veg for one more week MAX I just gave them about a liter of water with Cal-Mag and Silica Also a science note 🔬if 2 of 6 plants are showing deficiencies for Cal-Mag and the other 4 aren't then that means that the other 4 have ample amount for there needs currently witch means i could've added more earthworm castings to the deficient ones in the beginning or lightly fed cal mag from the beginning
5 months ago
Drizz Nice at least you caught the deficiency, before it complicated your grow. Nice plants👍
Growing right along gonna do a flush at some point before switching to flowering phase within the next 2 weeks for a week noticed small leaf tip burn
5 months ago
10-15 more days until I flip to flower !!!
5 months ago
About to water the plants and transplant another gelato at the moment I have 2 Gelato , 2 Blueberry Auto and 1 Trainwreck Auto and 1 Runtz plant & 2 Solo Cups with Bubba Kush Bred By me.
5 months ago
sgntias You're gonna have a jungle in there.
The one in the back left I've chalked it up to being dead because I destroyed the root ball during transplanting … so I'm gonna move one of the solo cups into it. Also the growth is like night and day I honestly need to stay on top of temps and humidity
5 months ago
After transplanting about 4 days ago the top left I have no idea what stressed it out it looks like lack of water … well see
5 months ago
Drizz I've grown multiples and I always get one that hates everything too.🤔 I like your set up I hope she pulls out of it 👍👍
trapkeithsweat Also a factoid I remember I broke the root ball on that one D:
Drizz That will do it tooxD
These are the Solo Cups I'm doing as an experiment
5 months ago
Drizz What's your plan trap? Cool👍
Drizz The experiment I wondered what the experiment was?
View 2 additional comments
Another update growing food
6 months ago
Growing good looking good temps at 75 RH at 56 (could be higher in my opinion)
6 months ago