thebotanimal
Gorilla Zkittles and Blue gelato
Spring 2019
Have 4 diff strains growin fox farm ocean forest medium
Stay focused patience is a virtue
4 years ago
Patience pays off
4 years ago
Ice ice baby 🥶🥶
4 years ago
Dabtree What humidity are you running at?
Removed the scrog it's was getting to hard to water
4 years ago
Move this lady out the tent by herself
4 years ago
Week 2 of flowering
4 years ago
Starting to grow white hairs 🤑🤑🤑
4 years ago
How you like me now 😏😎
4 years ago
A little bit of stretching
4 years ago
Not much change yet still well 1 well wait and see tho
4 years ago
Flipping to flower tonight the smell is def hints of awesome in my tint already
4 years ago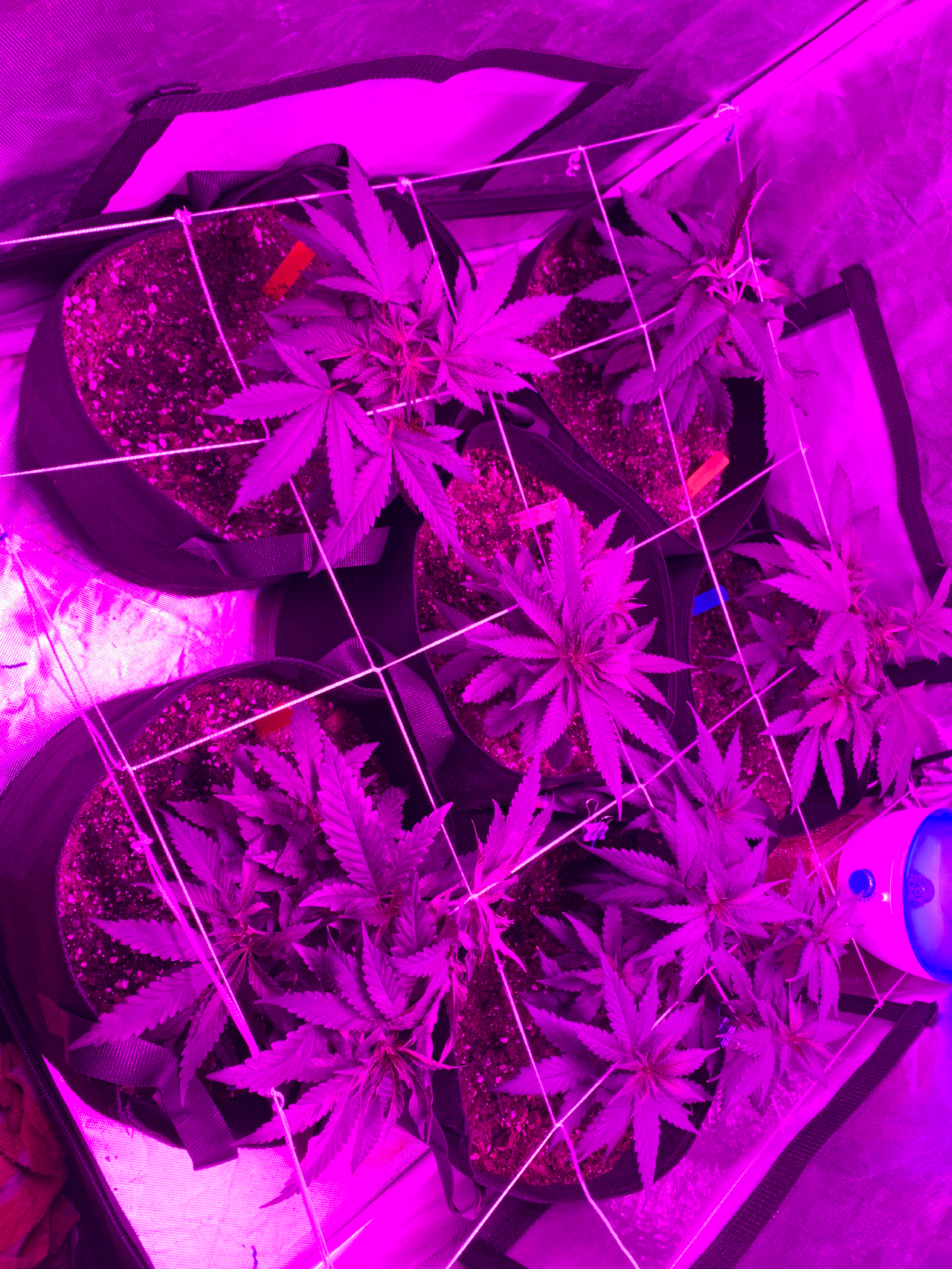 Any tips ???!!
5 years ago
Seems like they are happy taking up the last feeding I'm checking closely for deficiencies
5 years ago
Added the trellis net the blue gelato is getting kinda tall
5 years ago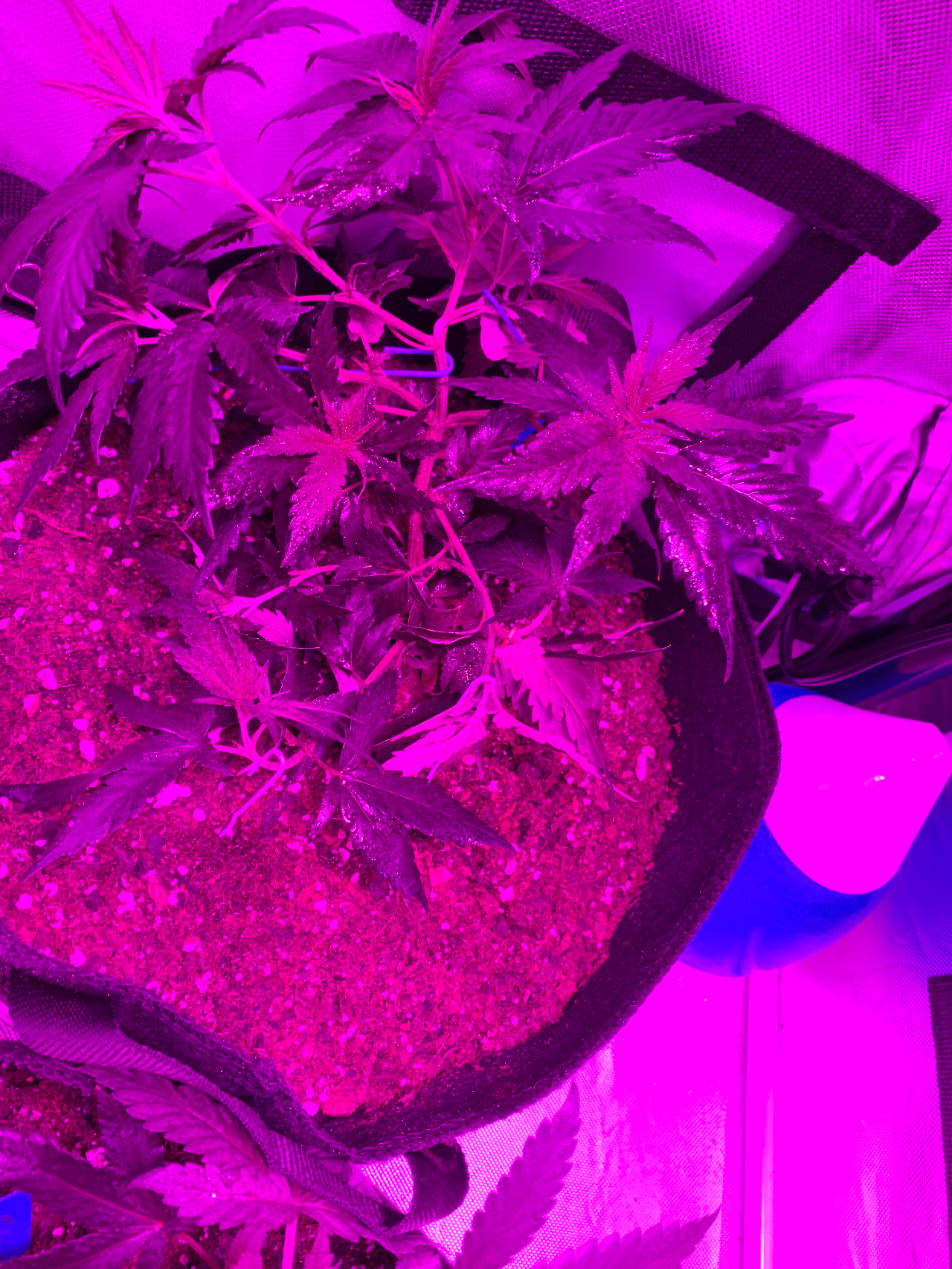 Let's watch this girl bounce back from this lst
5 years ago
Not goin to do much for a few days just lst'd and watered so let's see how they react
5 years ago
Got my new light beginning of this week plants started growing impressively so I decided to do sum major lst
5 years ago
Out of the solo cups officially 18/6 light schedule I feared my light I currently have wasn't doing the job so I just order a better light hopefully I'll begin to see a change
5 years ago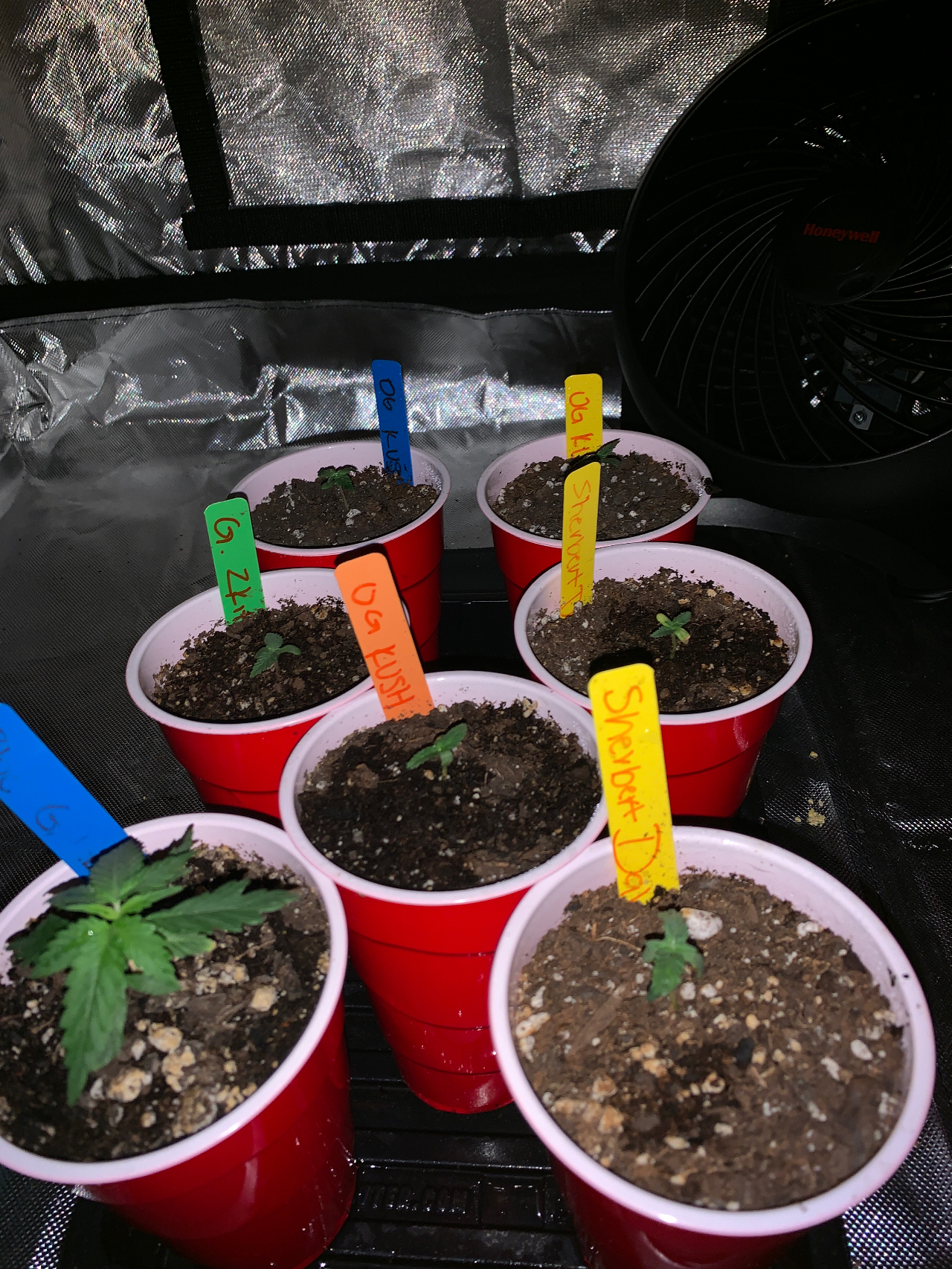 On 18/6 light schedule watering around 5.8 to 6.2 ph I'm not sure when I should start feeding some one please give some experienced advice on this I think my oldest girl is ready but still like I said I'm unsure this is my first grow .....
5 years ago
Merch I start feeding with 1/2 strength nutes when they have some good leaves on them but that's just me, so two or three sets
Should I be worried about this girl ???
5 years ago
18/6 light cycle no nutes yet
5 years ago
Just germed and planted
5 years ago
TheBotanimal I also have a 10 day old seedling already potted in a solo cup in the tent alone