yvngb420
First grow in custom made nightstand!
Summer 2020 quarintine! Need tips!!
Starting my first grow what materials would be best to use??
Started training one of them. There doing good
3 years ago
Just started there first topping but accidentally broke a leaf off... is it gonna be okay?
3 years ago
There taking off growing a new set of leaves everyday!
3 years ago
Raised light about 5" and added better support to the leaning one
3 years ago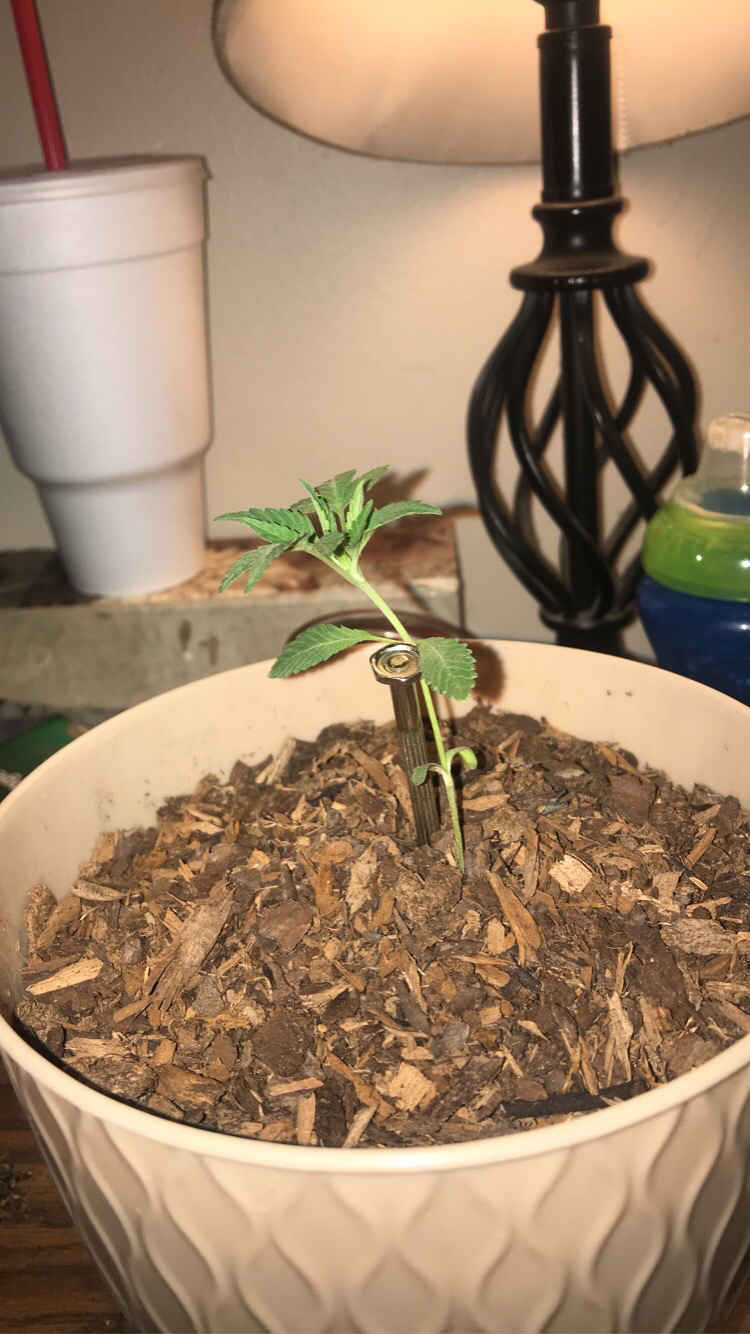 There doing pretty good I think! Let me know what y'all think??
3 years ago
Growing good I think! What do y'all think?
3 years ago
Switched to a better light and they've been doing much better! What do y'all think?
3 years ago
How they look???4/21/20
3 years ago
Transferred them to a more organic soil and got rid of one plant. Got a ph tester but don't really know how to read it bc it's not digital. Just waiting on my nutrients to come in the mail now
3 years ago
818BrandOG Order a digital ph tester from amazon ! They're like 30$ or less .
pakalolo I'm curious how will this custom nightstand work when your plants get bigger? Or is this nightstand just housing the plants while there small and you're moving it into a tent as they get bigger or outside? Or will you be building an extension onto the nightstand?
Yvngb420 I haven't 100% thought about what I'm going to move them to but I need to keep them kinda hidden and low key so I'm prolly gonna customize a bigger dresser
pakalolo Have you ever looked into making your own space bucket? Those are awesome and hidden. But it will only fit one plant. Anyway, good luck with that man!
View 2 additional comments
Grogirlgro Hello, How far are they from the light? They look like they don't have enough light they're stretching and the growth is stunted. Also what kind of dirt are u using? The dirt was a big issue with my very first plant and it's flourishing now that it's in better dirt.
Yvngb420 I'm using Miraclegrow and a little over a foot
Grogirlgro What kindve miracle gro? I kno theres one that isn't good for growing because it has time released nutrients that aren't good for the plants. Light distance is good I went back and noticed on ur other posts sorry.
View 9 additional comments
They really hasn't grew, does anyone know why?
3 years ago
Just relocated them to a bigger pot with miraclegrow I hope they do good
3 years ago
All plants are currently 3 1/2" tall their growing nicely!
3 years ago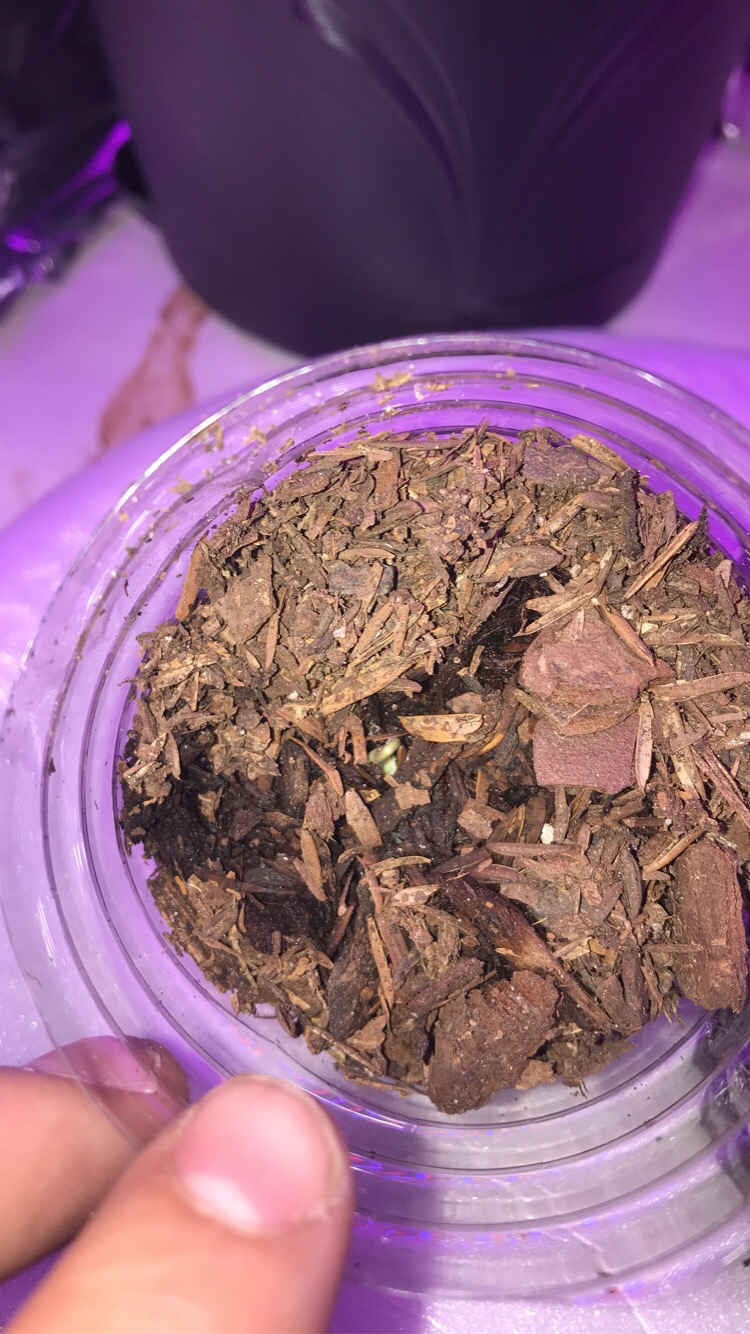 3 out of 4 have sprouted so far
3 years ago
LucasBudgell Doesn't matter if they're clear, he's only saying that incase of root rot and algae which occurs when they're submerged in water, not when there's soil. Have a good one and good luck growin!
Just planted them let's see what happens.
3 years ago
These seeds are currently germinating
3 years ago
turtle7266 Looking good. I probably rush a lil. I use a water bottle . On second day, I softly rock bottle band and forth to submerge and helps me with germination, per Bergman. Works for me. You'll do fine. A lot of talent here. I have the desire. Just gaining xtra skills.
pakalolo My first grow I germinated the seed but all the rest of my grows I've just been dropping the seed into the soil and that seems to be working out perfectly fine.
pakalolo In the end both ways work so I guess it doesn't really matter😂 good luck man!
View 1 additional comment