Ghost Fruit
Big one
Altitude genetics
Got the chop. Gorgeous buds
a month ago
bigbudhopes20 Do you always leaves your leaves on when drying? It's my first grow so I'm trying to figure out what I'm going to do
Mother fucking fat ass Uber dense nugs !
a month ago
Back left corner getting chipped in a week or less
a month ago
About ready to chop this lady
a month ago
SnowDog_X1 That's a beauty, well done. Short flowering schedule strain?
I think I'm gonna call this one at day 80… what do y'all think?
a month ago
Getting close!
2 months ago
Buds forming fantastically but are still very young, leaves indicate either a deficiency or toxicity of some sort. Can anyone tell what it might be?
2 months ago
SnowDog_X1 As long as you're giving her Ca/Mag and still enough nitrogen during early flowering you should be fine.
SnowDog_X1 I'd also check runoff pH to see if you might be too acidic. What kind of water are you using, tap?
Awh hell yeah
2 months ago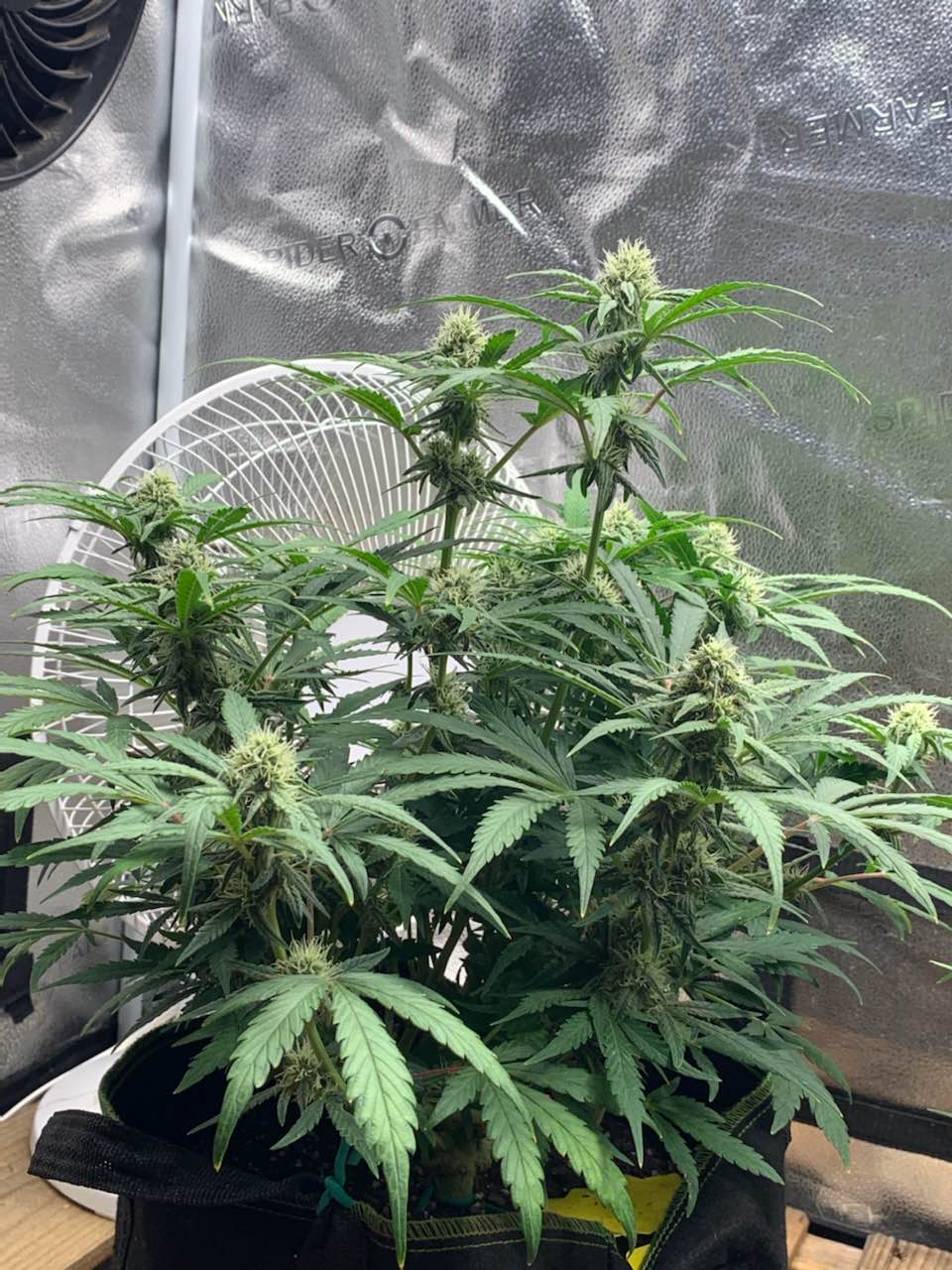 Over halfway there
2 months ago
This crazy auto naturally grew 3 tops it's insane. #GhostFruit #AltitudeGenetics
2 months ago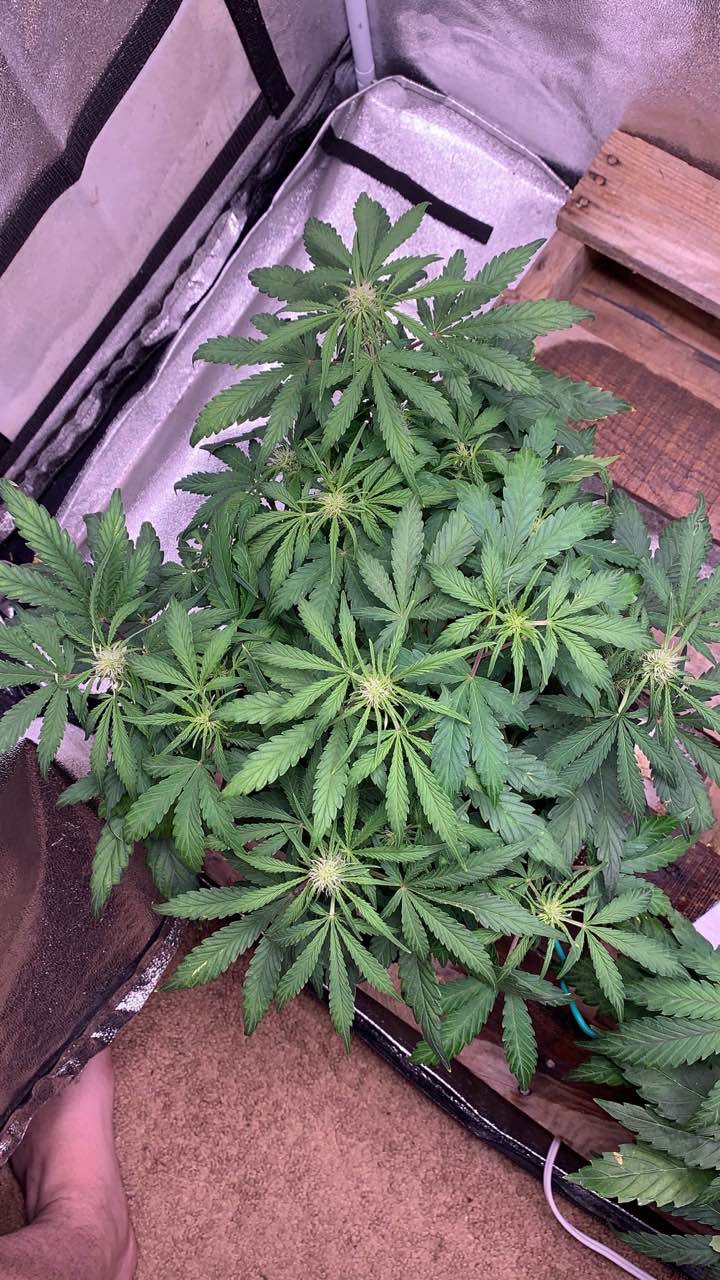 Time to flower
2 months ago