jamesg
White Cookies
Outdoor 2019
Started indoor moved outdoor In April. 4 plants in 120L containers They said we could grow 4 so I grew 4
White Cookies (Crop King Seeds)
Branches for days
3 years ago
Harvest day. Damn I have a lot of work to do today
3 years ago
A few of the colas I cut down because of bud rot Carved out the rot and the smoke is very creamy
3 years ago
2/4 flushing I think this is going to be the biggest yielding
3 years ago
1/4 Not flushing yet — some A hole in my area grew a male plant and this one got pollenated slowed down bud development quite a bit so I'm going to leave her for a few extra weeks Just really started producing trichs
3 years ago
3/4 Flushing found a bit of bud rot so I cut off a cola early
3 years ago
4/4 started flush tail end of a hurricane winds did a number on this one but I got nothing to prop it up with so it's going to stay like this till it's done
3 years ago
Last feeding yesterday flush starts next week predicting 2lb harvest Will be disappointed with anything less
3 years ago
2/4 week 5 flower
3 years ago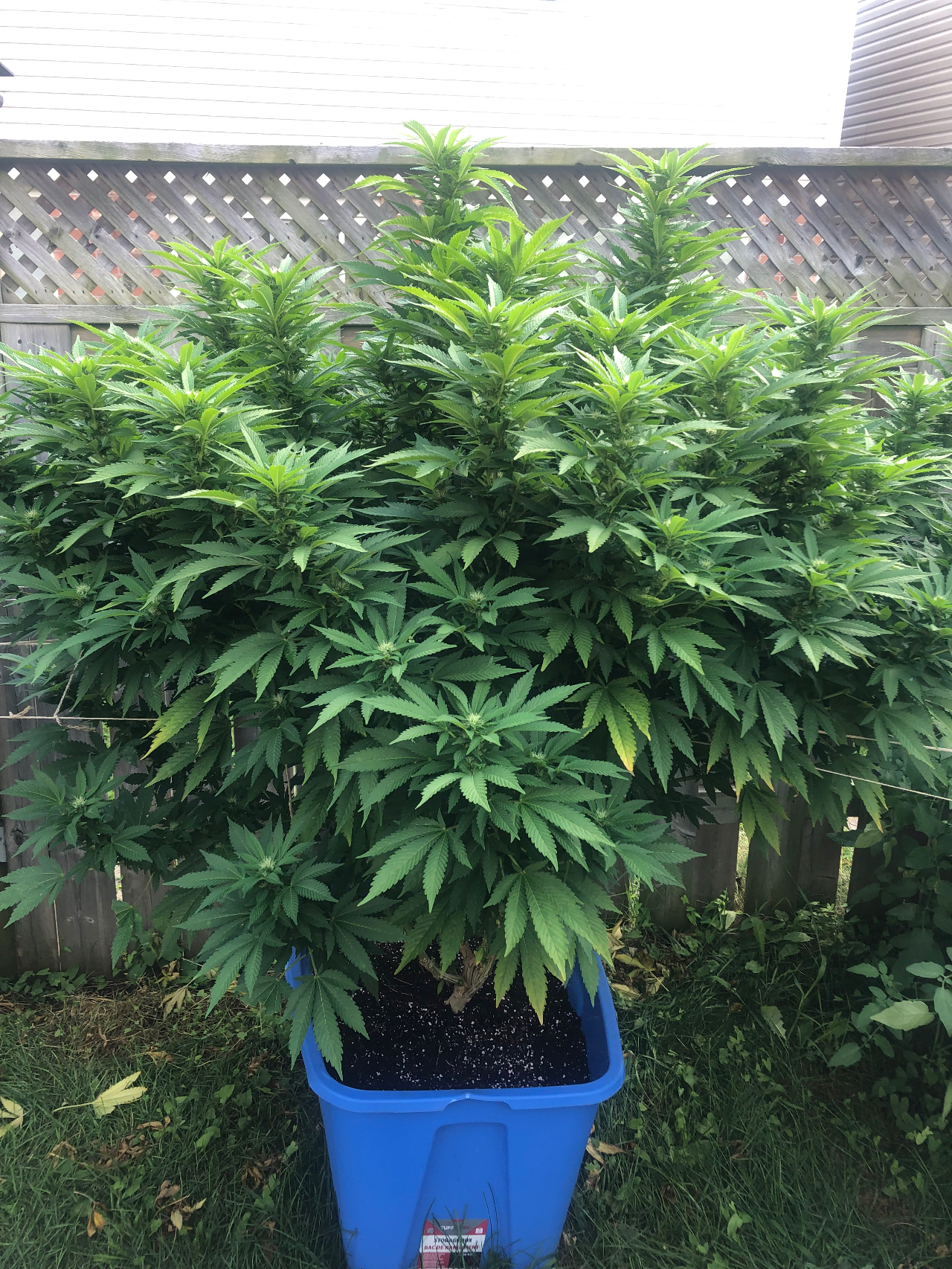 4/4 week 4 flower
3 years ago
1/4 week 4 of flower
3 years ago
3/4 week 5 flower
3 years ago
Polly Looks super healthy. Nice work
What's this sugary looking stuff growing all over my plant?
3 years ago
3/4 farthest into flower she is really starting to fatten up
3 years ago
4/4 slowest of the bunch but also the tallest. That is a 6ft fence behind her for comparison
3 years ago
1/4 taking her time, over 100 tops on this one
3 years ago
2/4 second farthest along in flowering
3 years ago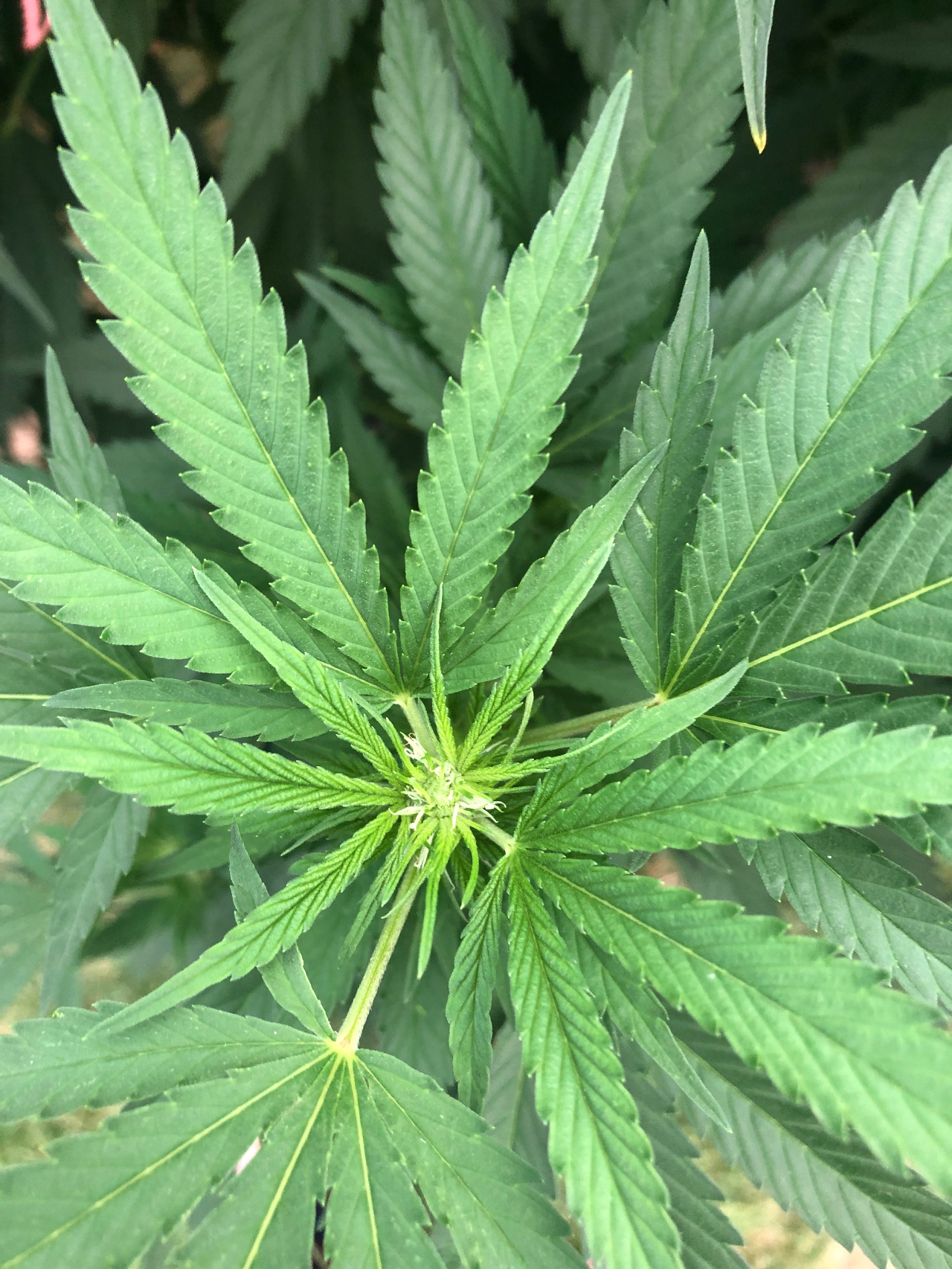 Some flowers from respective plants 1,2,3,4
3 years ago
2/4 more clean up
3 years ago
1/4 did some clean up of smaller shoots yesterday
3 years ago
3/4 no cleanup on this lady as I feel she is too far into flower
3 years ago
4/4 more cleanup
3 years ago
Cleaned yup the garden /yard. middle two are full on flowering outer two still In the stretch
3 years ago
Found this swollen little guy this morning. Looks like a few trichs beginning to form in early August
3 years ago
Flowering has started even though we are still getting about 14.5 hrs sunlight a day
3 years ago
The largest of the bunch Although she is only 4.5 feet tall she is about 6.5 ft across the canopy
3 years ago
Churchie Can't wait to see the finished product! I update my grow on IG if you wanna check it out @Great_Lakes_Garden
The smallest of the quartet, kind of puzzles me. She started out as the biggest showing the most vigorous growth from the moment she sprouted her taproot. However, about a month ago the largest two exploded past her and what was the smallest has crept past her more recently.
3 years ago
3/4 in size this one has always been the smallest until it recently overtook the other.
3 years ago
Second largest, roughly same height as largest,not quite as wide
3 years ago
Starting to flower
3 years ago