First auto run
2 tents a lot of strains 🤣🤣🤣
Tent #1 Mars hydro 2x2 tent strains - Big devil auto, blue dream clones Tent #2 spider Farmer 600 4x2x6 strains - bud devils auto, 3 run homer , blueberry, 24K blue dream clones Solo cup to 2 gallon pot and 5 gallon pot Happy frog / Ocean Forrest A & B plant nutrients 4 inch fan Floor Fan and oscillating floor fan Dehumidifier / humidifier
Two Big devil #2 auto flower , 3 run homer, 24k, Blue dream clones
Tent # 1 she's beginning to flower week 1 first auto run
2 years ago
Auto seed bounced back very well and the other two clones are trying to do the same. Had to move the two bottles full of clones clones to the windowsill Mars hydro light was to strong. Cloner coming in the mail to make my cloning process easier
2 years ago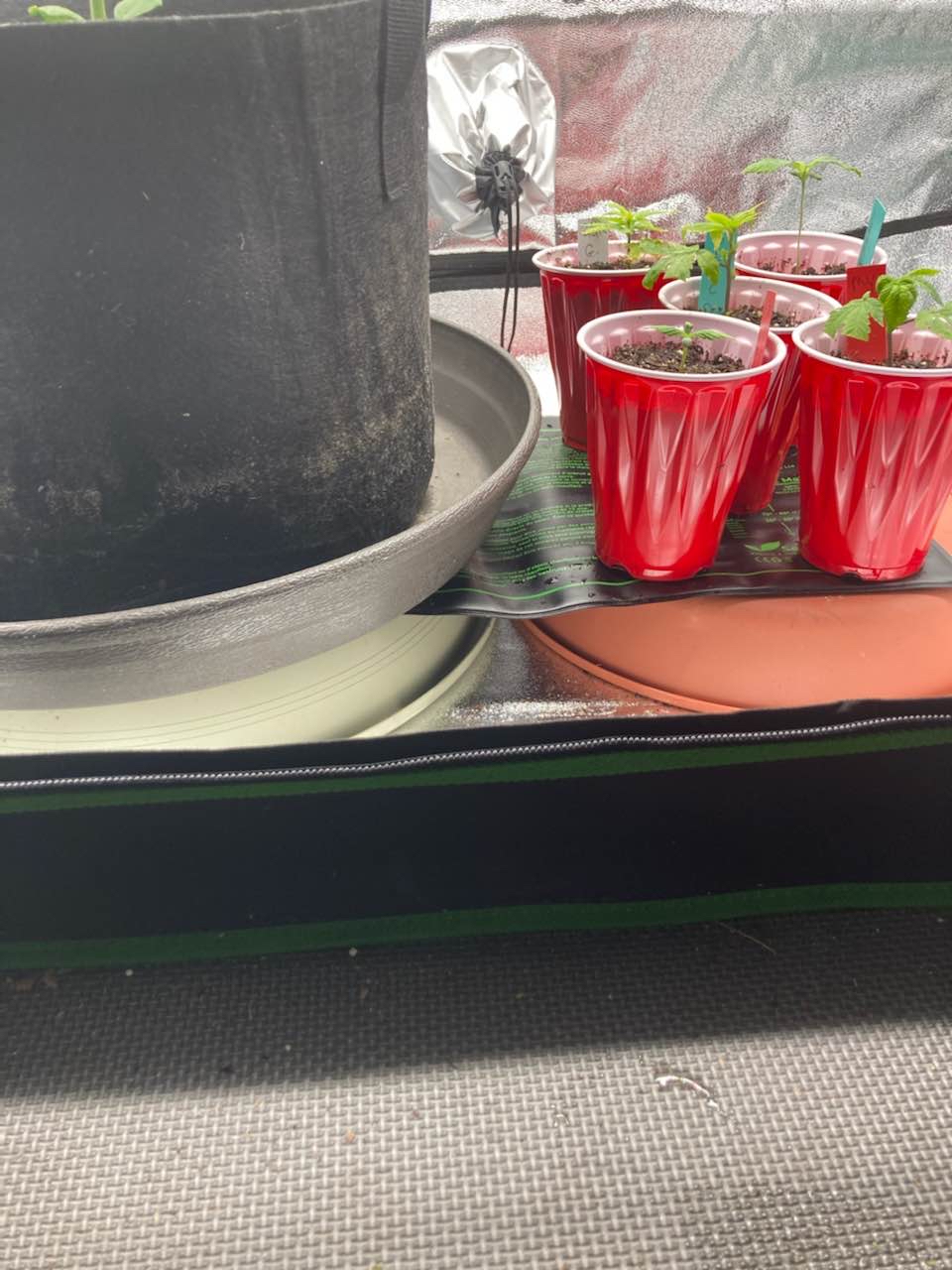 Tent#2 Big devil auto#2 and 5 clones ready for the next run. Needed to find a way to keep them warm.
2 years ago
Tent #1 Had to move things around and try something new. Blue dream Girls on the right are from my mother plant that Love. Blue dream strain on the left clone given to me cut from another clone 🤣🤣🤣. And one of my Big devil #2 autos that's not doing too good needs her own tent. Hope she recovers. Someone let me know if Leaving the bottles clones in the tent is the right way as I said trying something new 🤷🏽‍♂️🤷🏽‍♂️🤷🏽‍♂️
2 years ago
donotgrowlikeme Roots don't like light and there is zero oxygen in that bottle, if plants were people this would be a crime scene under investigation
Transplanted my two autos. 1 into a 5 gallon one into a 2 gallon trying to see if the 5 gallon is worth it with autos. And have 3 clones ( 2 blues dreams and a 24k ) and 2 more popped seeds ( blueberry and 3run homer)
2 years ago
lation1984 Can't wait to see results also auto love to be in the final pot from grow ive heard. I cant wait to see mines pop. Although i know one is reg ither is unknown lol but def sativa high
lation1984 Which a and b nutrients you use? Ima try dry amendments organic see how it goes
stizz I use blue plant blue max 2 part
View 1 additional comment
Keeping a close eye on these autos wanted to start them in starter pellets but didn't have any at the time. Will try to transplant early so the shock won't be as bad
2 years ago
Light finally came in Auto tent finally up and running
2 years ago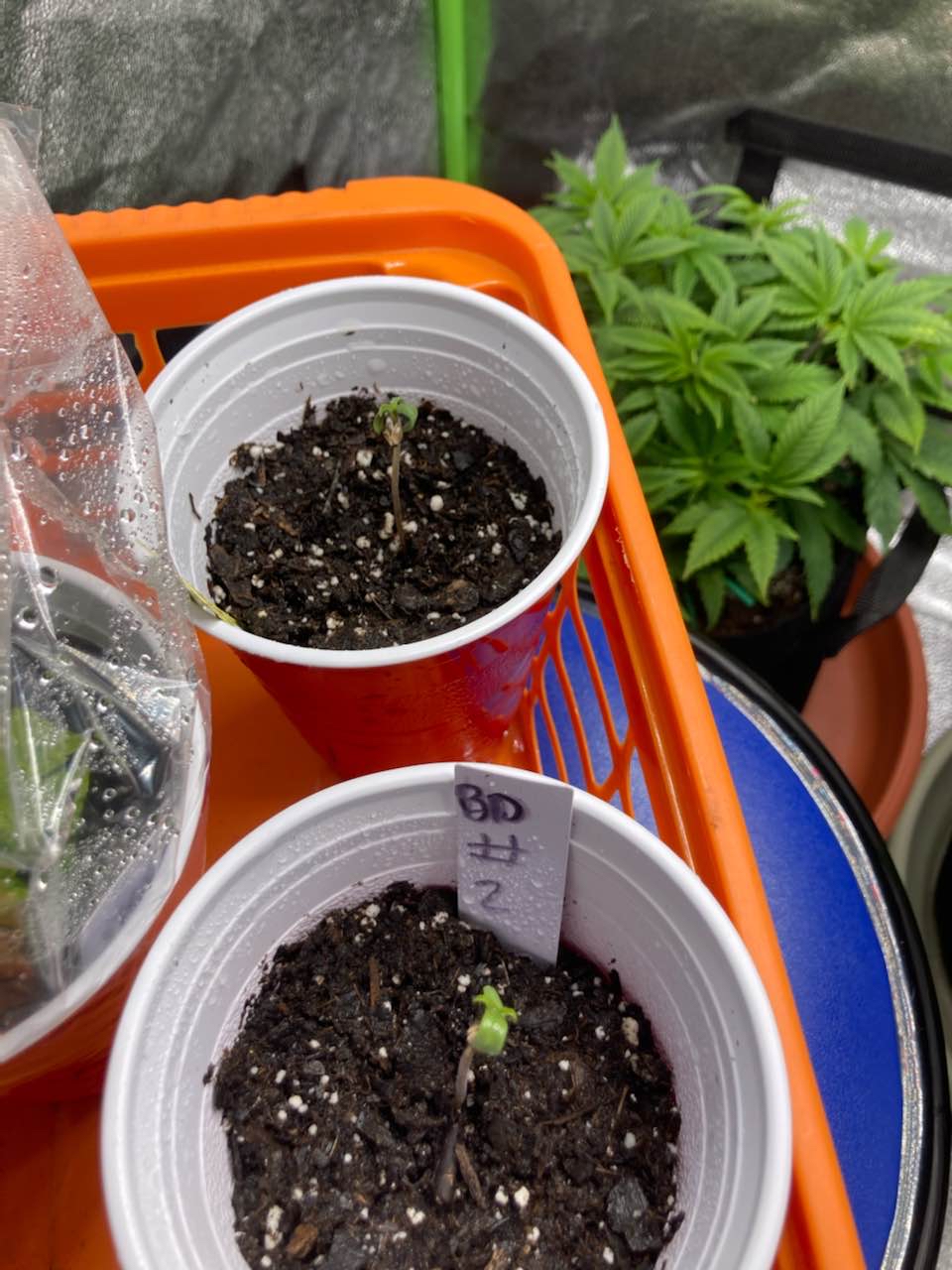 💪🏽💪🏽💪🏽 let's get it
2 years ago
Let's see how this auto run goes 🤷🏽‍♂️🤷🏽‍♂️🤷🏽‍♂️( my first auto run)
2 years ago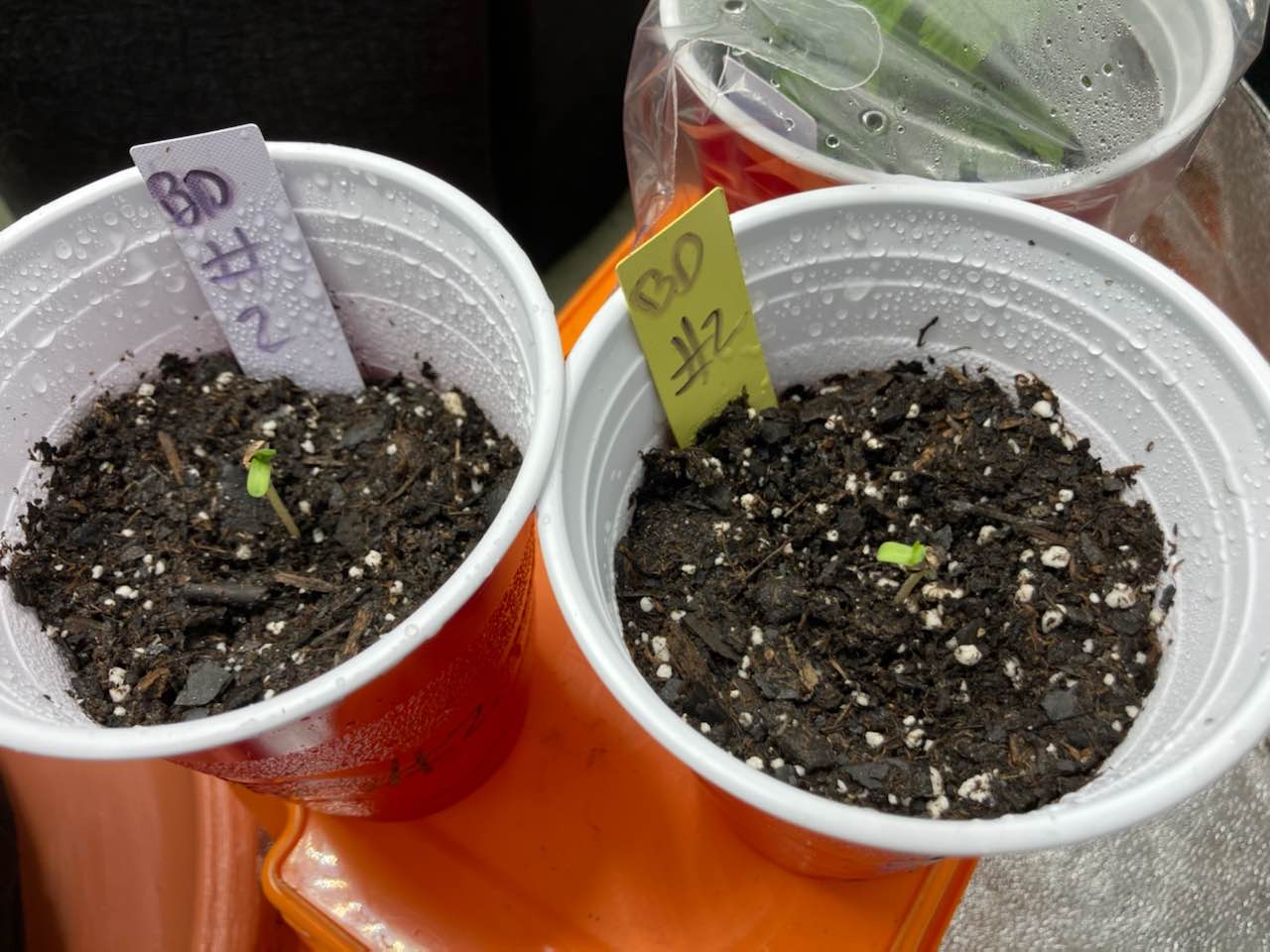 Somebody decided to join the fun.
2 years ago