Trop Cookies- KBF
Max Light Test
Finally got my new light and tent after I scorched my Gorilla Cookies in a 2x2x4. Medium: FFOF Lights: SF-1000 for veg, will add an 300w later.
Week 7 Day 6 of 🌸 Nearing the end. My jewelers loupe isn't strong enough to really see the trichomes but I think I'm close to done!
2 years ago
Week 5 Day 4 of 🌸 Really coming together
2 years ago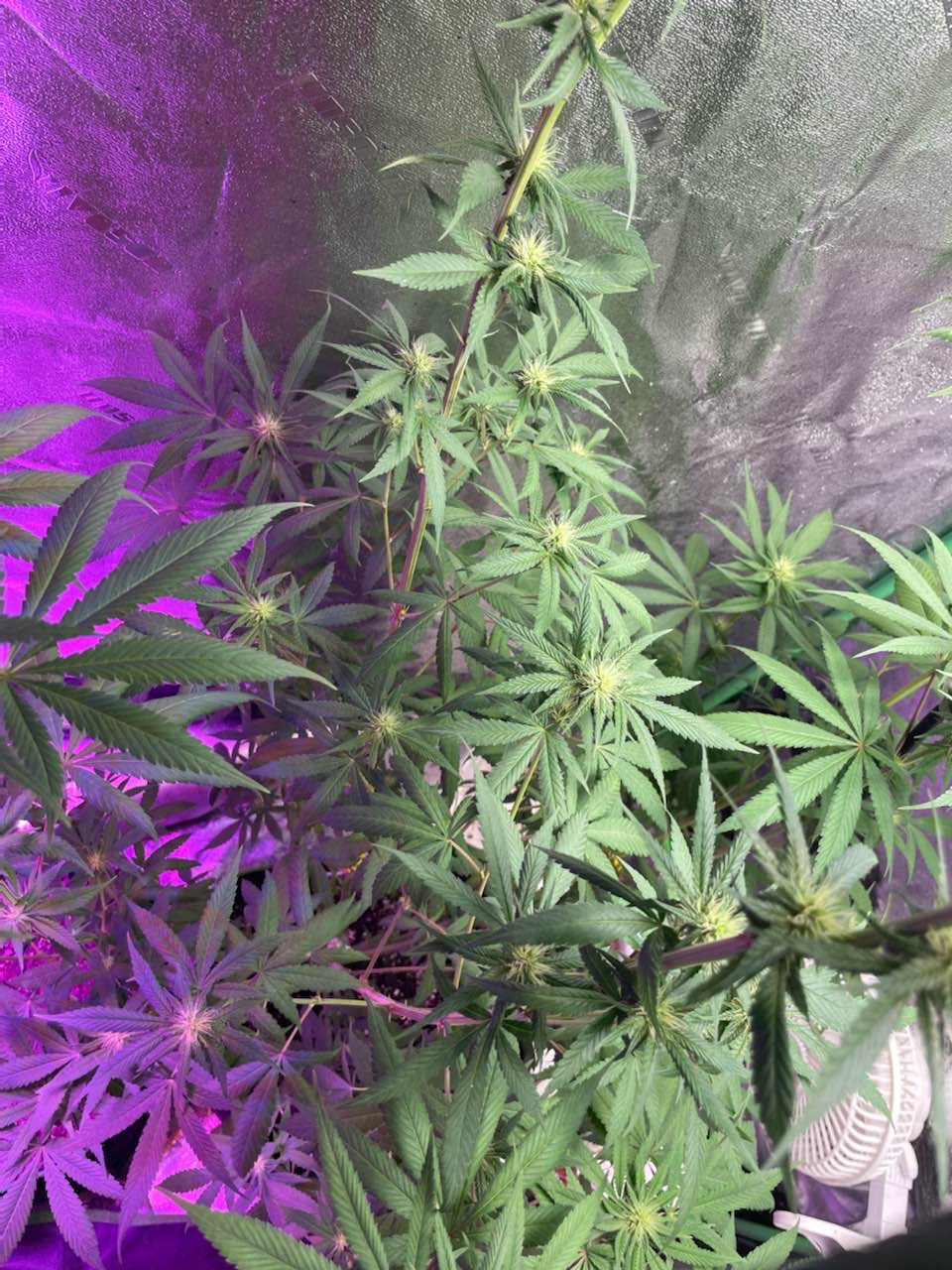 Week 3 Day 5 of 🌸 Bent branches away from light with bungee cords and accidentally split a thick branch 😓. Taped her up and watered with a full feeding of calmag. Have also been trimming some fan leaves that were blocking bud sites every few days. Some leaves are sticky so hoping that's a good sign! 🤞🏽
2 years ago
Watered with regular tap water and removed a few leaves that were blocking bud sites.
2 years ago
Flower week 1 day 4- Trimmed the extra large fan leaves from the bottom of the plant.
2 years ago
Flower Week 1 day 2- Moved her over to 12:12 a couple days ago. I had a bit of leaf discoloration so I added a cap full of calmag to a gallon of water to fix. Did some light does defoliation to expose all the bud sites and raised the light a bit to prevent burning. Giving her some time to recover after defoliation, but will resume removing leaves a couple more weeks into flower
2 years ago
Did quite a bit of defoliation but she's in need on calmag for sure. Just waiting on my delivery that Amazon lost. In the meantime I'm letting her recover before flipping. Hoping to flip on day 40. Added the second light yesterday. Watering with regular water today.
2 years ago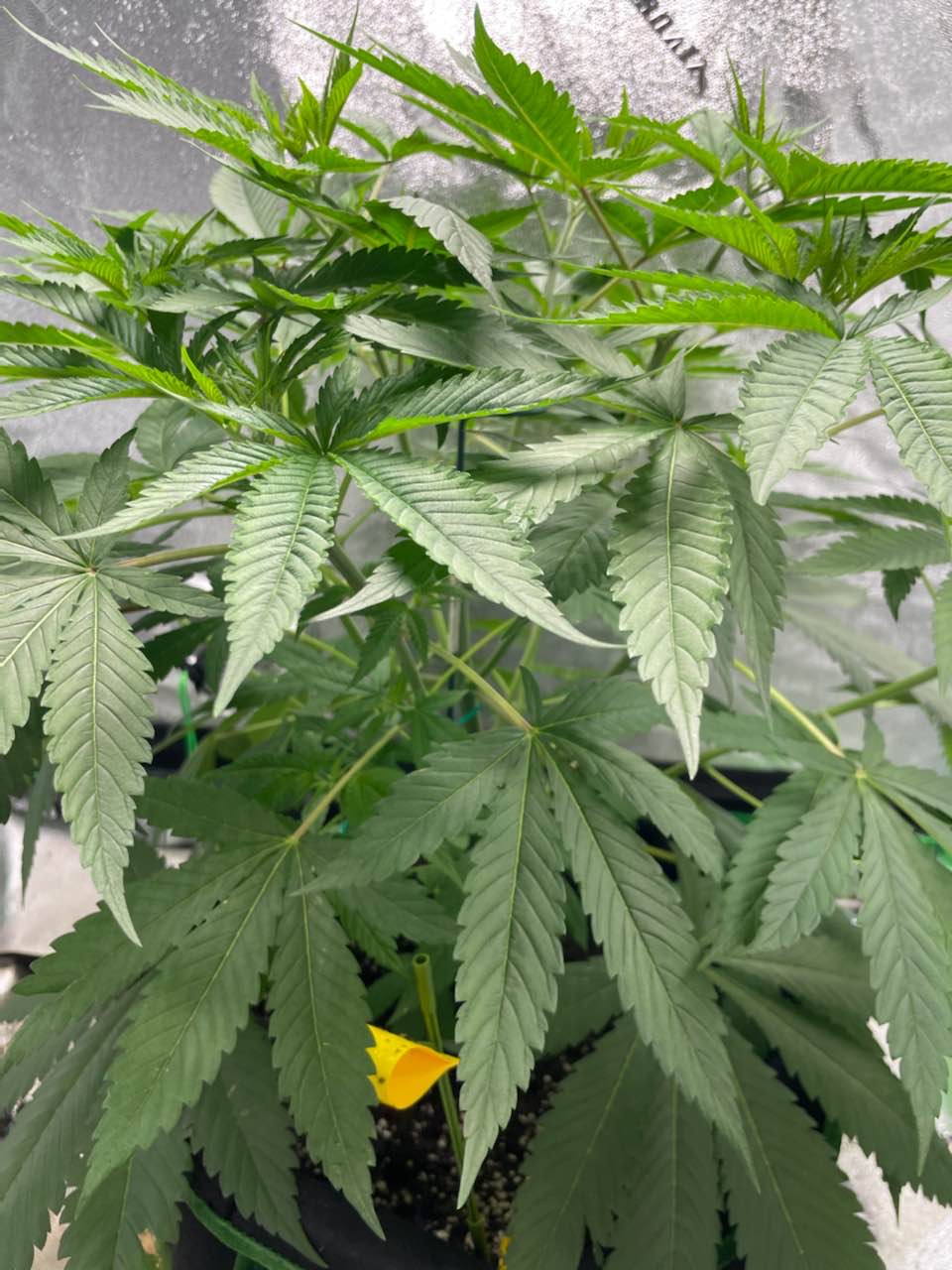 Gonna clean her up very soon to prepare for the flip
2 years ago
Still going well! Soil was dry so I added a a capful of grow big to a gallon of water. Minus the leftover nutrient burn- I think she looks pretty healthy.
2 years ago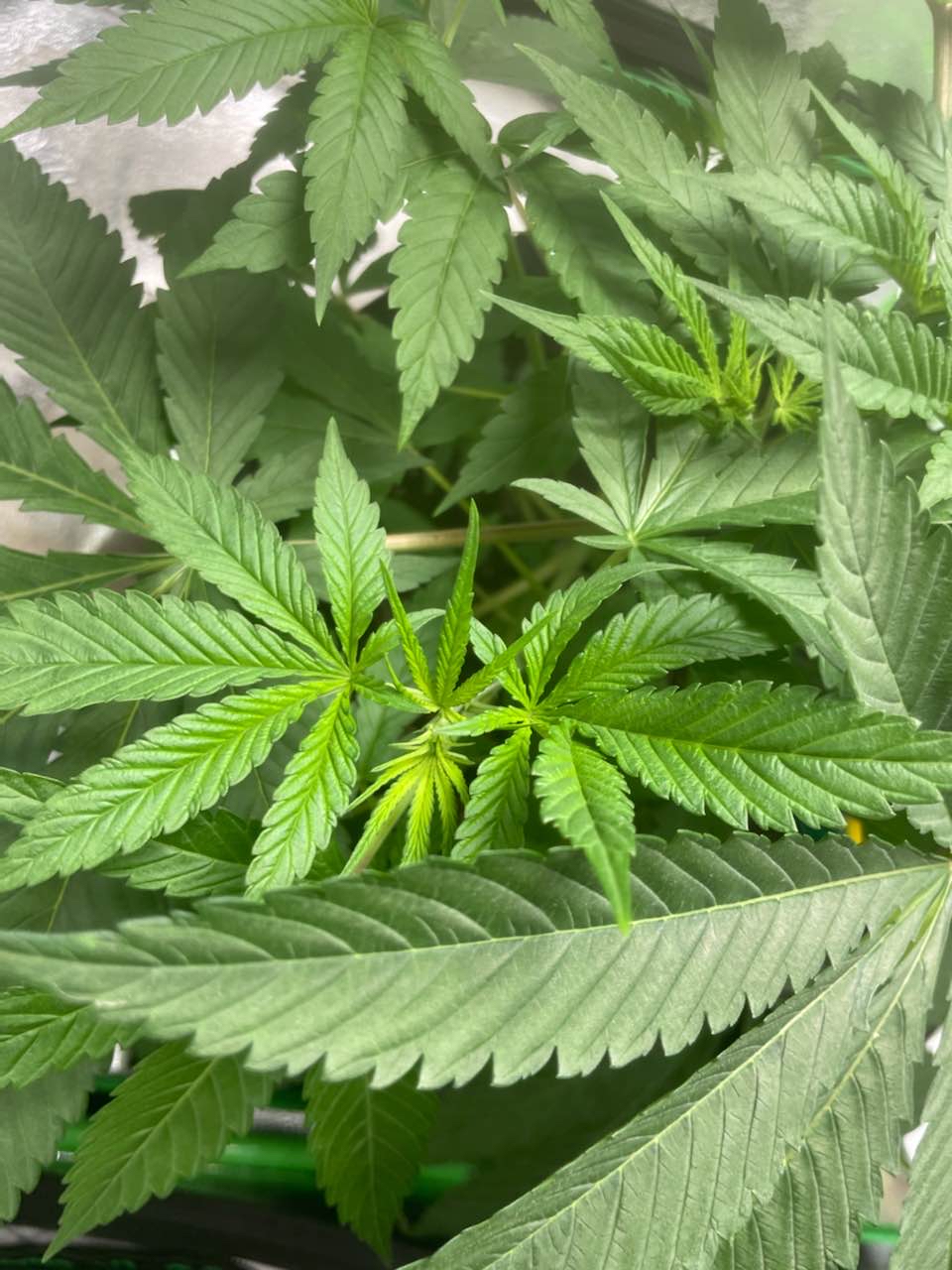 Still watering as needed. Flushed to fix nutrient burn and gave 1 capful of Grow Big and half a cap of Big Bloom in 1 gallon of water
2 years ago
Experiencing a little bit of nutrient burn
2 years ago
Topped today. Also introduced her to nutes- 3tsp grow big and 3tsp big bloom in 1 gallon water
2 years ago
Will likely top at day 30. No nutes yet- just watering as needed.
2 years ago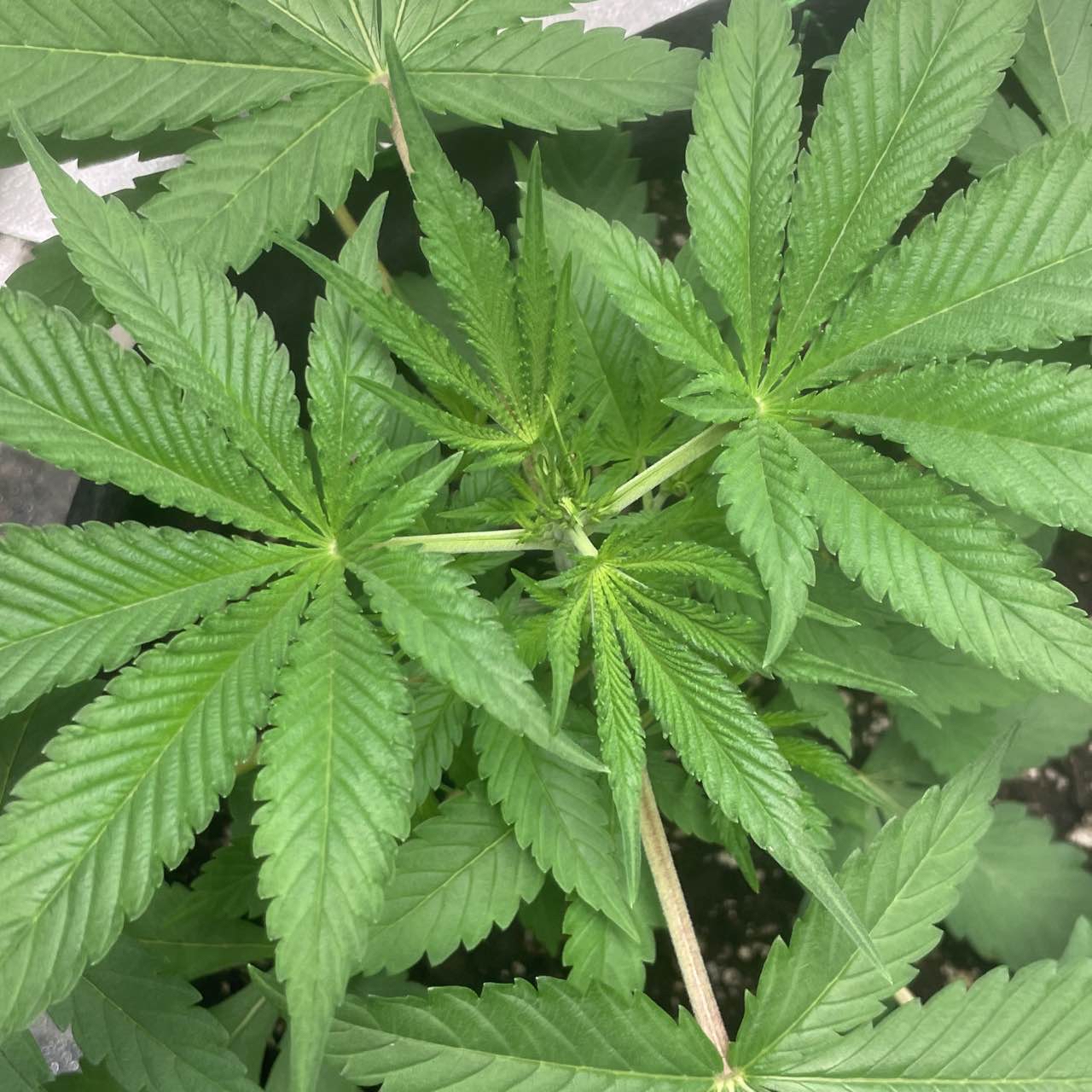 Getting ready to top her soon.
2 years ago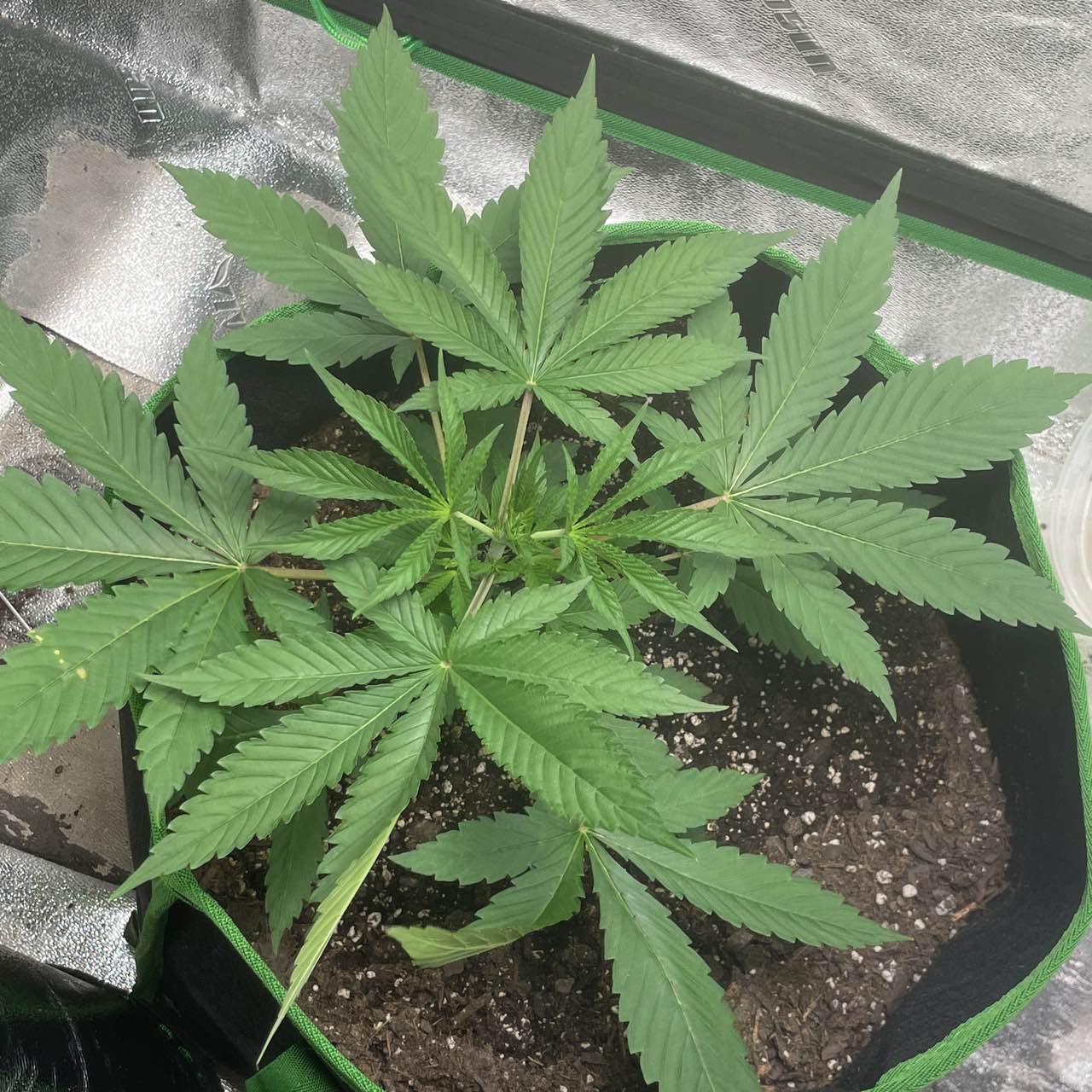 All is well except the random spot on one leaf.
2 years ago
Watered today and she's looking great! Still seeing the gnats so will try the sticky pads very soon.
2 years ago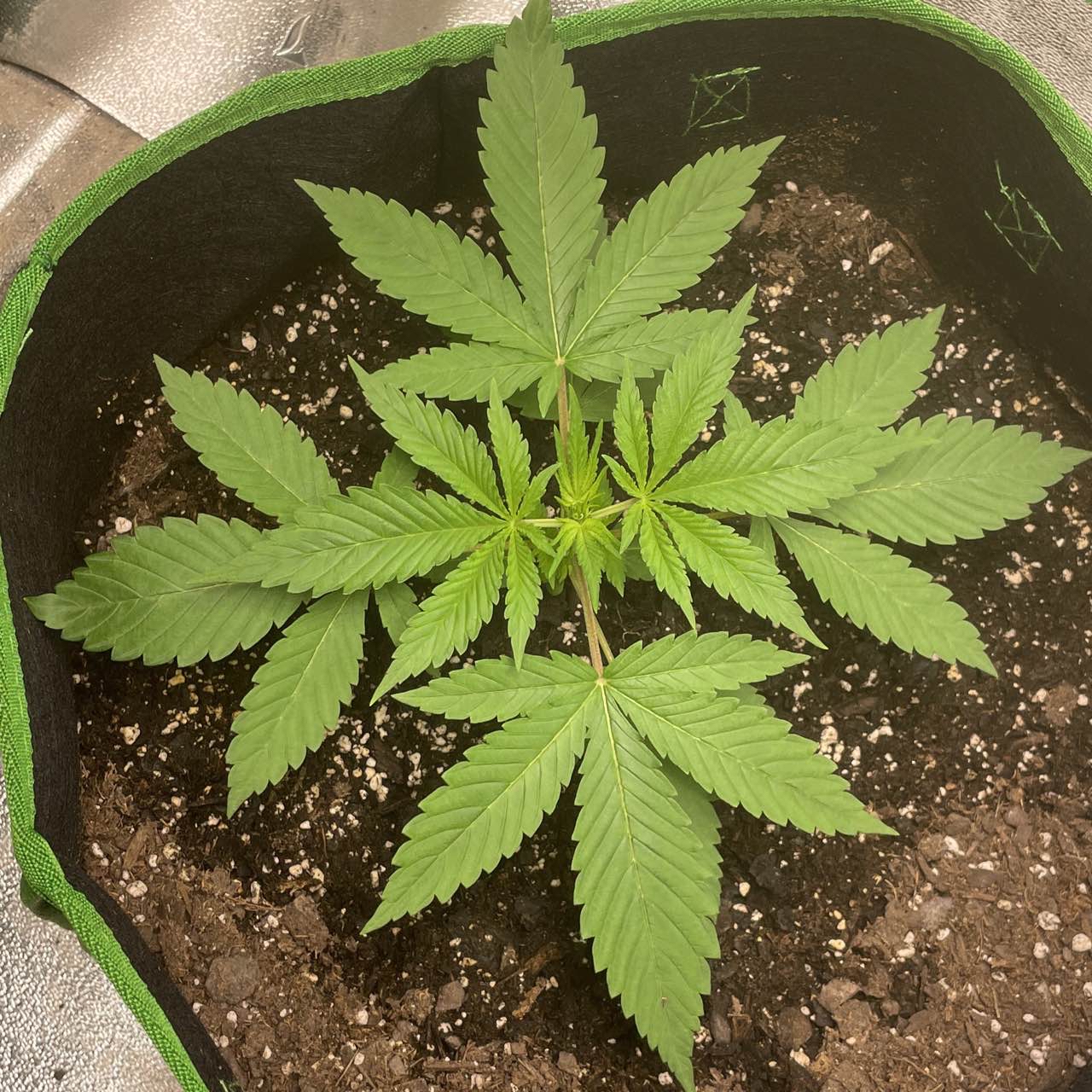 Still doing great!
2 years ago
Getting bigger and looking healthy.
2 years ago
Nothing much to report again. She's looking very healthy though! Second fan in my tent has helped cut down on the gnats tremendously.
2 years ago
Definitely another node coming in! Nothing much to report once again. I raised the light just a little bit to get a little stretch going. The soil was still damp so I didn't water, and if I decide to it'll probably be later on in the day. I've been noticing these little gnats or tiny fruit fly looking things. I've never had bugs or anything like that before, and I noticed that they only come after a watering. There aren't many, and I want to keep it that way so I may end up looking for sticky traps or something like that.
2 years ago
Cannaculture Hey, fungus gnats feed on soil containment's. They aren't a huge threat just make sure you get rid of them before the start tracking and spreading disease. If the humidity is too high and there isn't enough airflow, fungus gnats will thrive.
kaybella Ugh they're so annoying. Ordering another fan ASAP. I came from a smaller tent so I'm getting used to everything that comes with more space 😒🪰
View 1 additional comment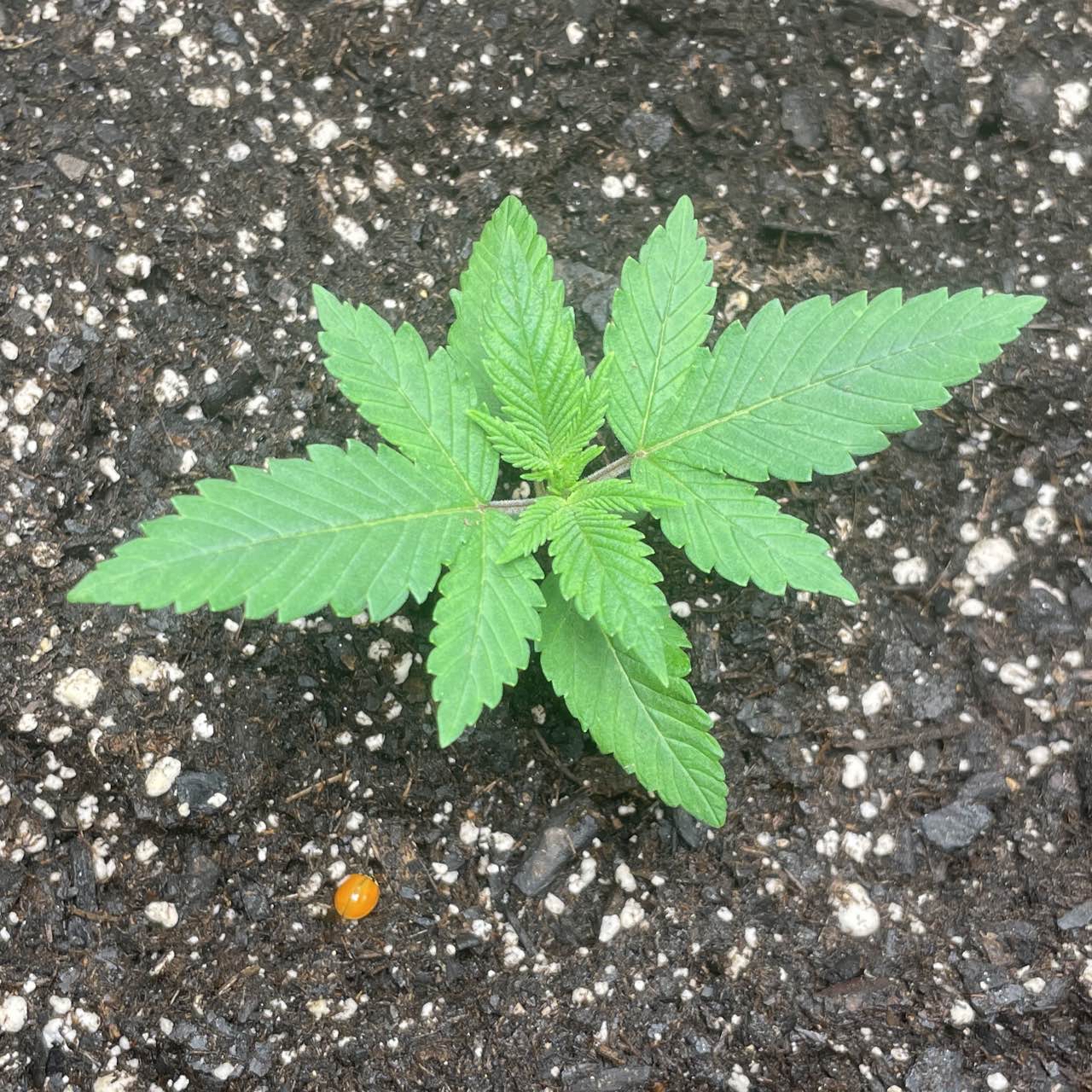 Looks like she survived transplant day. Nothing much to report- watered like normal and repositioned the fan to blow directly on her.
2 years ago
Today was transplant day! There were so many roots and ngl it was pretty tough. Usually I can just pop the soil brick out of the cup and drop it into my cloth pot but no such luck this time 😂. Hope she'll be ok. Prepped the soil yesterday so it's pretty moist despite sitting under the light so I'll water a bit and see how she does. Fan is blowing a little to strengthen the stem. 🤙🏽
2 years ago
Nice clear third node! She really seemed to love the lights being lowered. Will prep the soil in her final home today for transplant tomorrow. Gave a few tips of water since soil is looking drier faster.
2 years ago
Finally found something less see through to put my solo cup in thanks to some great advice from another user 🤙🏽 Also dropped the light a bit to minimize stretching. Watered regularly as the soil looked dry.
2 years ago
Cannaculture Hey I dropped a follow, our plants are around the same age so I'm excited to follow and see your grow!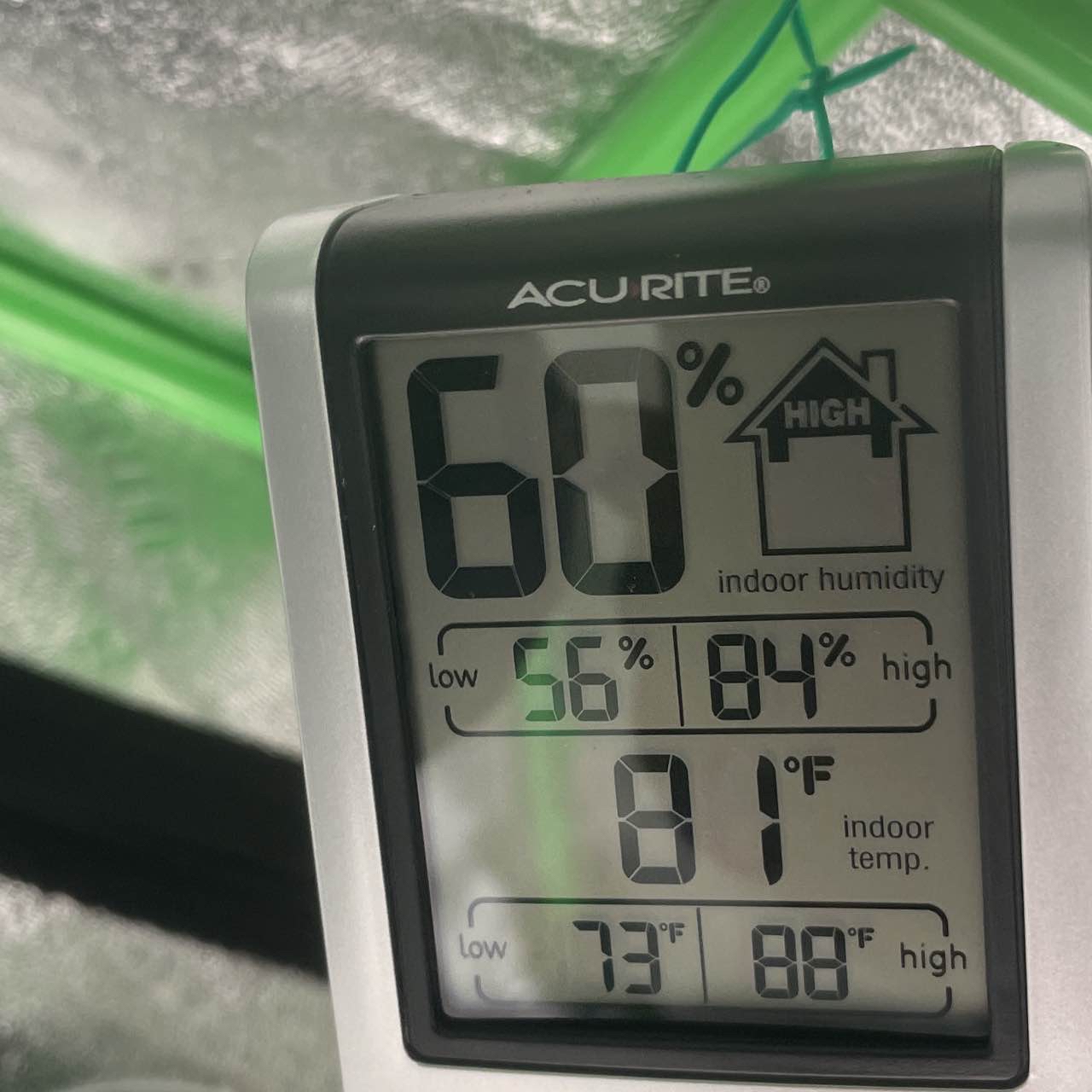 Had a bit of a stretching issue so I added more OF and placed it closer to the fan for added strength. She's looking good so far 💪🏽.
2 years ago
NopeQQ And again : dont use clear pots. The roots dont like the Light. Good luck 🌱💚
Cannaculture Hey to fix the clear cup issue, just throw them in solo cups until you transplant
kaybella @cannaculture thanks so much! I ended up throwing it into another solo cup in my next update 💚
View 1 additional comment
Trying to be super consistent this time with posts. She sprouted fairly quickly after a couple days of soaking in a paper towel and planted right when I saw the taproot. Not sure why but everything else kept dying in this tent💀. This is the furthest I've made it in this tent but I'm hoping this will go right. Second set of leaves looking healthy and light daily spritzes to water.
2 years ago